Confused What to Sell on Shopify? Checkout These 30+ Top Selling Products
Running short of time? Get PDF of the blog in your mail.

Play Now
Having a great online store elevates the user experience but shoppers won't scroll if they don't get what they are looking for. This article is about what you should sell on Shopify in 2022. We have compiled a list of some of the top-selling products and trending niches online.
Some sellers when starting their Shopify store focus on building a great website, marketing campaigns, and so on and so forth. But they ignore a crucial thing – figuring out if there's a market for that product. Are there customers out there who want to buy it?
With that said, if you want to go where the sales are then you need to know what are the best selling products and what probably can be the emerging niches in the near future. If you figure out these two things then you'll not only have an answer to what to sell on Shopify, but nothing can stop you from becoming a preferred merchant. Here's what we have got for you –
What were the Best Selling Niches in 2020?
Why do you need to know about the best-selling niches when you already have a list of top-selling products with you?  A niche will give you a macro idea about what markets are booming and best-selling products will tell you about what people are purchasing.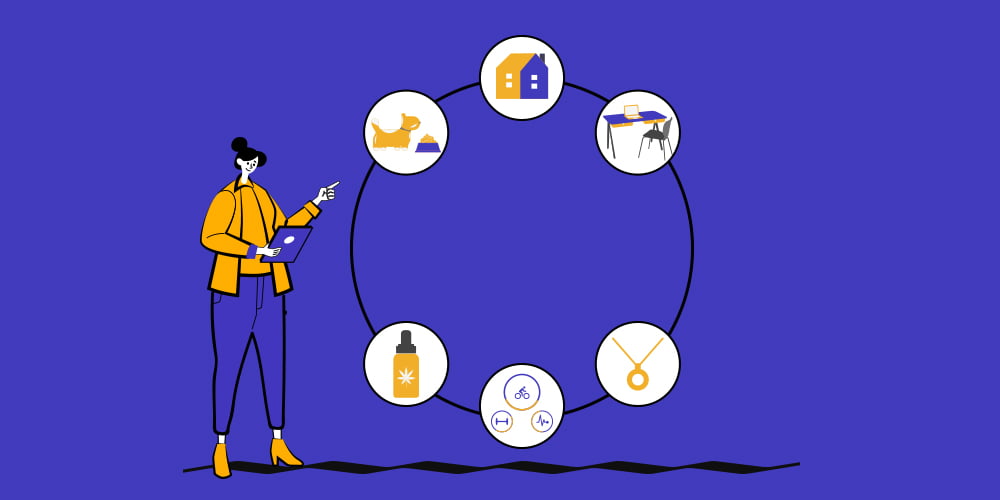 Home Improvement – With a rising stay-at-home culture, people want products that can help them have a comfortable stay-at-home experience. In fact, during the festival season of 2020, a majority of top-selling products were from this category.

According to the trends, in Canada, the US, and Australia people purchase a lot of these products. If you're a merchant residing in either of the countries then you exactly know what to sell on your Shopify store! Just include products related to this best-selling niche.
Furniture & Fittings – Isn't that obvious? From office desks to comfortable chairs, stressbusters, etc – people shopped items that could add value to their desks, and homes!
Looking at the trends clearly tells that this niche was on the verge of decline but the second half of 2020 changed everything and this niche turned out to be one of the best selling on the internet.
Pet Food & Accessories – If you're a pet enthusiast then you'll find all your answers about what to sell on Shopify right here! With awareness campaigns on stray dogs, pet food and accessories have become the best-selling niche globally!

CBD – Also known as medicinal marijuana. Although it's just a pill extracted from a hemp plant, it cures the cruelest childhood epilepsy, stress, seizures, and much more!

You can't imagine the market for cannabidiol. All 50 states in the US have laws legalizing CBD (with varying degrees of restrictions). Soon after it was legalized, it didn't take much time for it to become one of the best-selling niches on the internet!
Health & Safety – Apart from it being one of the best-selling niches of all time, it's also a basic need. If you're a drop shipper, you sure know the essence of this niche.
Jewelry Products – This niche has been (and probably will be) the sweet spot for online sellers. Every year during the festive season, this niche performs amazingly!

So these were some of the best-selling niches of 2020. Let's remove the rest of the blurriness by revealing the best-selling products!
Best Selling Products in Home Improvement & Kitchen Category –
If you're a budding dealer of home improvement merchandise and confused about what to sell on Shopify that shoppers are searching for, then don't worry! You have a lot of stuff to choose from.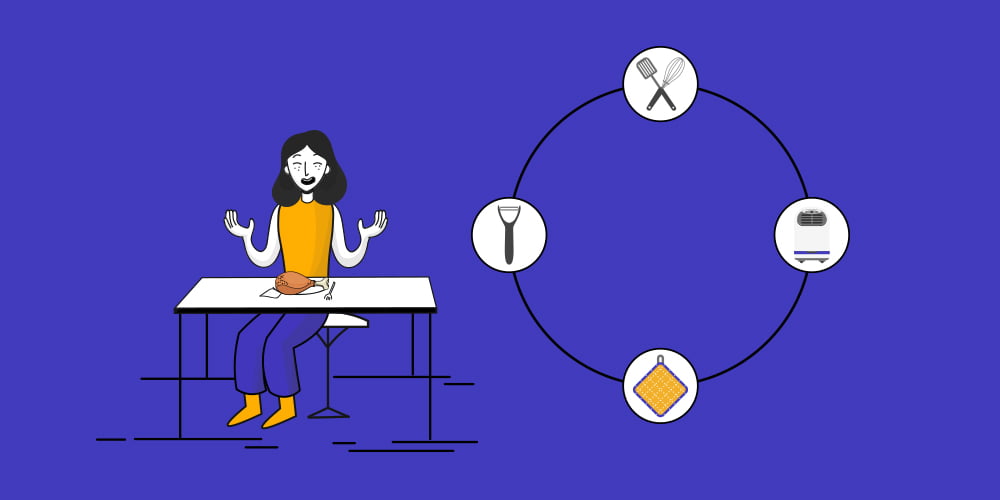 Also check – Best selling products during Christmas 2020
Best Selling Products in Furniture & Fittings –
People nowadays don't wait for the furniture to get obsolete to buy a new one. There are shoppers who are ready to purchase second-hand furniture. Moreover, 2020 saw a sudden surge in the furniture and fittings category. The reason is, that shoppers want a cozy home to live and work in. 
Popular Selling Items in Pet Accessories –
If you're a budding seller dealing with pet products and still confused about what to sell on Shopify that pet owners are searching for, this is what you need to read.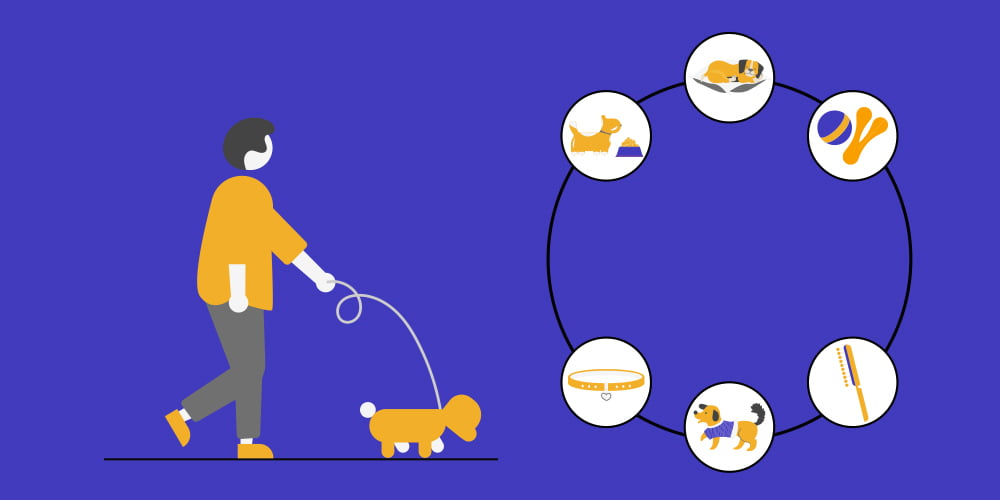 Best Selling Products in Health & Wellness Category –

Having a healthy lifestyle is a necessity and need of the hour. In the same light, as a Shopify seller, you can add value to your customer's life by offering a range of health and wellness products. Here are some of them –
Best Selling Products in Jewelry Category –
Charm Bracelet – Every year charm bracelets take over sales and last year was no exception. Charm bracelets have been charming customers year after year. Every festive season these bracelets appear out of nowhere and become the best-selling jewelry products. Recently this popular selling item generated over 17K orders proving it to be a powerhouse for online jewelry sellers.

The keyword charm bracelets get about 110,000 monthly searches while clearly tells that user's interest in this jewelry item will not fade anytime soon.
To promote this product, you can run Facebook and Instagram ads. You can also target fan pages like Pandora to find your audience.
Personalized Earrings – Next popular selling jewelry item is earrings. But here is the twist – personalized earrings! People are drooling over earrings that start with their name's initials.

Search intent clearly tells that there is a customized market brewing in the jewelry niche. We hope you're not too late to foray into this niche and carve your Shopify store into a brand.
Time to Go Online With These Popular Selling Items by Your Side!
It's not easy to take the route of online selling. But with Shopify by your side, the journey becomes interesting and full of entrepreneurial learnings. These were some of the popular selling items of 2020.
However, don't just pick up a top-selling product randomly. First, pick up a niche, evaluate the products that shoppers are searching for like crazy! As soon as you create a base for your Shopify store, we believe you will easily figure out what to sell in your Shopify store.
Below are 2 renowned stores that are doing exceptionally well but their journey started with the question – what to sell on Shopify?
Pawlife – Mr. Robert Moscato's Shopify store – Pawlife deals with healthy products rich in vitamins and natural ingredients for dogs of all kinds. Hailing from Noth Carolina, Robert already knew what he was going to sell on Shopify.

But he was unaware of how he could enhance the buyer's experience and wanted to portray his store as a not-for-profit Shopify store.
As Shopify experts, we took the lead and revamped the store completely. With a free theme, we tried our best to modify it in such a way that no-one could say that this store is running on a free theme!
By the time we handed over the store to Mr. Robert, he was completely amazed to see the work we did. Here's what he has to say about us –

Summing Up –
So this was all about the best selling products of 2020. As a Shopify seller, don't just sell what you have. Create a hype, study your niche and observe what are users searching for. Only then your store starts to shine and shoppers keep coming back to your store.
Ps. – Whenever in doubt, don't freak out. Just reach out to us & we will help you out!