10 Thanksgiving Marketing Campaign Tips Worthwhile For Your Brand Success
Running short of time? Get PDF of the blog in your mail.

Play Now
The most awaited season for brands – The Holiday Season is already here with its high peak. Thanksgiving is also approaching soon, falling on 25th November this year. Brands must be prepared with thanksgiving strategies in advance to survive the fierce market competition. If you are also thinking of creating a Thanksgiving marketing campaign, wait no more!
Now is the ideal time to be prepared and connect with the audience with thanksgiving marketing campaigns.
Unlike the last year (the pandemic phase), this year's holiday season shopping is expected to get higher sales. It is going to be the busiest season for all marketers as every brand wants to leverage the opportunity of increased sales during the holiday season.
If you are looking for thanksgiving marketing campaign tips or ideas while preparing 2021 thanksgiving strategies, you are in the right place.
In this post ahead, we are going to discuss 10 thanksgiving marketing campaign tips that can help you to capitalize the season by setting your thanksgiving campaigns right.
How will Thanksgiving marketing campaigns be benefitting the marketers in 2021?
Despite all the challenges and the havoc that the COVID pandemic created in late 2019 and early 2020, U.S holiday sales rose 8.3% in 2020 from 2019. This year is also expected to get higher holiday season sales.
When Thanksgiving spending is concerned, a survey by Lending Tree revealed that Thanksgiving spending rose up 53% in 2020 despite smaller physical gatherings due to the pandemic. Now, when we are gradually recovering from the pandemic phase as we have the vaccine to fight the disease. This year is, for sure, going to have higher spending than last year.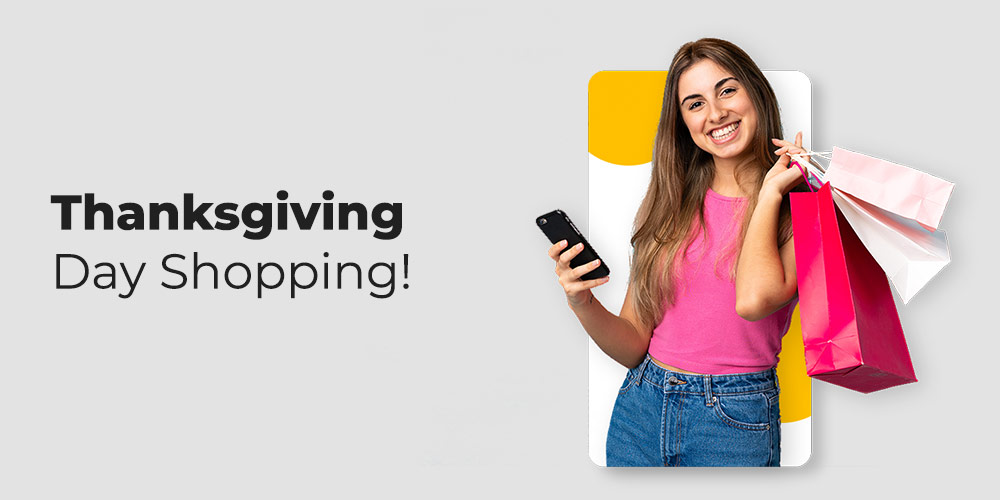 In 2020, Thanksgiving Day online sales hit a record $5.1 billion. It was up by 21.5% from the previous year, 2019.
The Benefit for marketers:
Isn't the above data amazing for online sellers!? If it was a 21.5% rise in 2020, 2021 will hopefully go higher in online sales spent. Thus, online sales mean a benefitting opportunity for online sellers.
10 Thanksgiving Marketing Campaign Tips For your Brand Success
There is no shortcut to win your online audience's trust and turn them into your paying customers. Behind every successful campaign, goes long-term planning. Here are the 10 Thanksgiving marketing tips for the marketers to plan and prep up for thanksgiving.
1. Plan up in advance and schedule a calendar
"If you fail to plan, you are planning to fail!" Benjamin Franklin
It all starts with a plan. If you don't have a plan, you won't succeed. So, the first step is to be ready with a plan to meet the increased demand of the customers.
Holiday season shopping increase has always been beneficial for brands. So, you should be ready with a plan to serve your customers with the best in order to stand out from the rest.
Plan every element like What, When, and Where in your campaign. Schedule a calendar and decide the dates of promotion for every social platform. Doing this will keep you away from all the last-minute chaos.
2. Make your website ready
Slow websites are a big no-no! Websites taking time to load are a huge turnoff for the visitor that can lead to quitting the website. It is just a game of 3 seconds for a visitor to leave the page. Yes, a visitor only takes 3 seconds to leave the website if it doesn't load within those 3 seconds.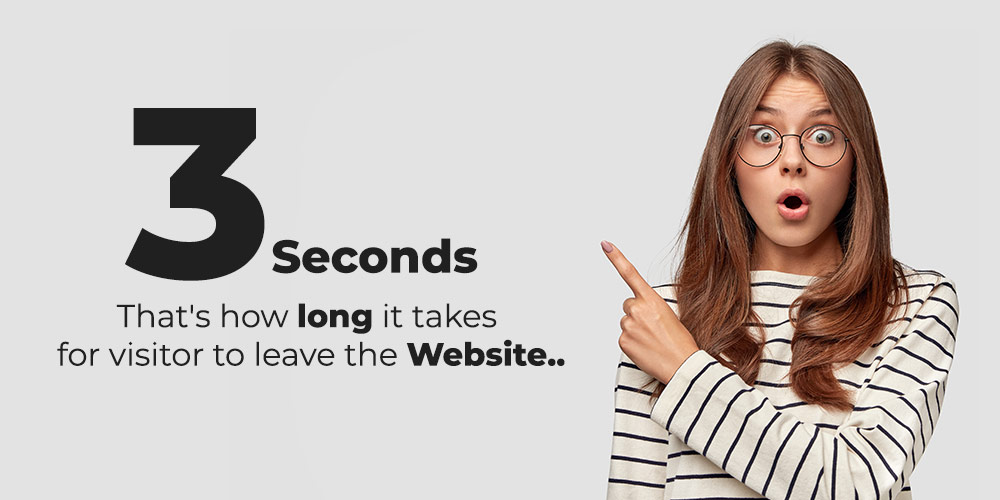 Thus, audit the website and check that it's not taking extra seconds to load. Work on your website and see that it is ready to meet the increased engagement rate during the Season.
Update your website regularly and see that it does not have any errors. Because a slow-loading website can also land you getting negative reviews on it.
The other important factor on your website is to manage the inventory and keep it updated.
Related: Inventory Management Best Practices – Let The Profits Keep Rolling During Holiday Season
3. Advertise, Advertise, Advertise 
Social media helps brands to advertise their products enormously. With millions of users on social media platforms, it comes with great opportunities for brands to reach wider audiences or prospect customers.
Be it any social media platforms – Facebook, Instagram, Twitter, or LinkedIn. You need to be present everywhere to reach the maximum number of audiences. Quizzes, polls, memes, or any other form of content, use them all to capture users' engagement on your page.
Run contests or competitions and give the winner gift vouchers or hampers. This is surely going to win the customer's attention that your brand is craving longing for many years!
4. Freshen up your social media pages with creative posts
Social media pages incredibly influence holiday season shoppers. Optimizing your website is good, but you also need to incentivize the social media pages for the holiday season. Refresh them all with Thanksgiving-themed content to catch the eye of the viewer.
5. Create the most engaging social media posts on a thanksgiving theme
Image, Carousel, GIF, or Video – look for what is giving the most engagements on your website. Ask questions, create polls, quizzes, or do something else creative. Give something away free to the winner of the quizzes or give something as a token of love for participating in your post. 
6. Express Gratitude/Send personalized gifts to your loyal customers to retain them
What better day to thank your customers than Thanksgiving. Express your gratitude and show them that you value their presence. Send personalized gifts to your loyal customers.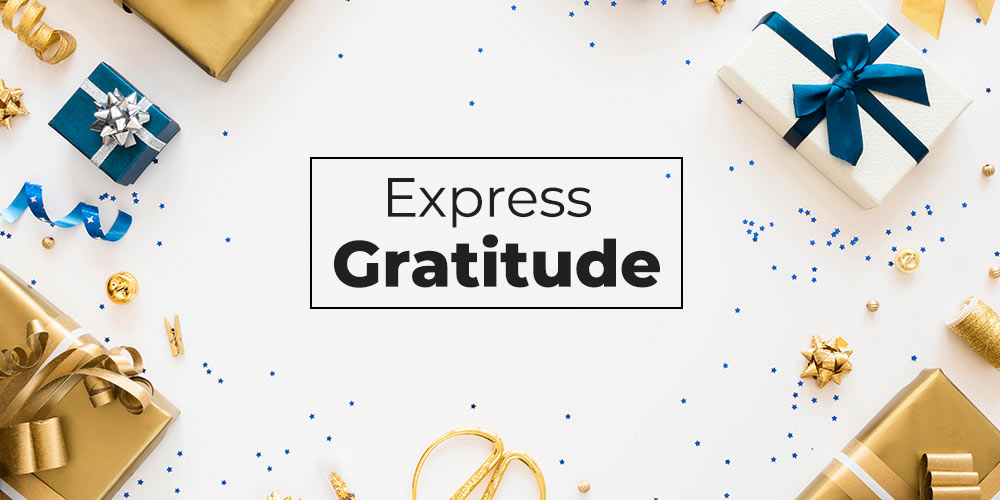 This will boost your connection with your customers and they will feel special and loved. And eventually, this will increase their loyalty towards your brand and you will get your brand promoters.
You can:
Send Thank you email note
Send them a handwritten note expressing your gratitude
Give them personalized gifts
Give them special discounts or offers
7. Online Contest, Competitions, and Giveaways always work
Nothing works better than running online contests or giveaways. Every Instagram influencer is using giveaway techniques to gain followers. Why can't the brands run giveaways or contests?
If designed well, the giveaways, contests, or competitions can create a buzz around your brand which eventually gives you increased visibility. Offer some gifts/rewards in return for taking part in contests, giveaways, or following your page or liking, commenting on your post. This will increase users' interest and will also widen your reach with more engagement on your posts.
8. Email marketing is here to stay
Email marketing is one of the proven strategies to hike holiday season sales. Most of the users prefer email to communicate with the brands.
Sending welcome emails to the new users or presenting the existing customers with exclusive offers, deals, or discount offers via email helps enormously in boosting sales.
Here's how to leverage email marketing for thanksgiving:
Optimize emails for thanksgiving
Write amazing subject lines based on the festive theme
Send personalized emails
Emails with exclusive offers to retain loyal customers
Read more: How to Spike up holiday season sales with email marketing
9. Collaborate with the influencers for promoting/recommending your brand
More than two-thirds of shoppers buy a large variety of products based on influencers' recommendations. Thus, collaborating with influencers for recommending your brand or product is an effective way to reach people online.
Incorporate with them for your thanksgiving marketing campaigns.
There can be many ways for reaching out to influencers. Here are some:
Reach out to influencers who are in your brand niche
Ask them to review your product
Do a Q&A session with them coming live on social media
Ask them to share your contests, or giveaways in their blog posts, videos, or lives
10. More Retail with Sale offers – Go for it in your Thanksgiving marketing campaign!
Every shopping frenzy loves sales. It is the most obvious and most common trick for brands to boost sales. Why? Because it works the best and gives the most rewarding outcomes.
Give huge discounts (up to 40-50%) and see the customers flocking towards your website.
The extra offers surely turn heads of the shoppers towards your website giving you extra sales.
Final Thoughts – Be Thankful for Thanksgiving!
The Holiday season quarter is the most productive time of the year for brands to increase their sales. It is the busiest season of all for marketers. From Black Friday to Thanksgiving to Christmas, every fest comes with great opportunities.
The huge social media presence makes it one of the best options to reach potential customers during the holiday shopping season.
This thanksgiving, connect with the audience with unique and engaging social media posts. Also, incorporate the above-mentioned tips in your Thanksgiving marketing campaign to expand your reach and visibility.