How to Start Print-on-Demand Business with Shopify from Scratch
Running short of time? Get PDF of the blog in your mail.

Play Now
Personalized products and shopping experience quickly pave their way into shopping carts. Selling printed goodies is a great way to do that. With Shopify, you can set up a print-on-demand store and offer personalized products (from scratch without managing inventory and shipping). Just be ingenious with your designs, and people will go bananas about it. In the end, a list is holding on for you to promote your print-on-demand business so that you outdo the competition. 
If you want to give wings to your creativity through online selling, you have bumped at the right place. 
But Why Shopify to Kick Off a Print-on-Demand Business? 
Agreed! There are numerous eCommerce platforms that can easily be amalgamated with a PoD service provider but to make the most of the custom printing business model, Shopify is a well-chosen platform because – 
You can inaugurate your store in less than 30 minutes. 
The rental of setting up a Shopify store is (more or less) equal to the cost of headphones.
Scaling your business with Shopify is undemanding. 
Shopify comes with a 14-day trial period. You don't have to pay for anything during that heyday.
From customizing your store's theme to apps – the scope of getting things customized is just breathtaking! 
90+ print-on-demand service providers are listed on Shopify. It's a kid's stuff for you to get associated with the one that suits you the best. 
Shopify is a community-driven eCommerce platform that's best suited for small-and-medium business enterprises.
Shopify experts are there in case you need any encouragement in-store set-up or development. 
What is Print-on-Demand & How Does it Work? 

You might have seen people wearing t-shirts with quotes from popular movies/TV series, printed beer bugs, pillow covers, hoodies, and a range of other products? Well, that's what print-on-demand is all about. So next time whenever you see a product scribbled with witty quotations and designs, you sure know where all the greatness is coming from!
Print on Demand is a business model where you trade products without actually keeping an inventory. Your end-customers will order products from your Shopify store while the print-on-demand service provider will receive the designs' details. Once the designs are printed, the supplier will pack and ship your order to the end customer. This means you don't have to pay till the time you crack sales!
The Strong Points of PoD Merchandizing – 
Easy Account Setup – You can start a print-on-demand business with Shopify by signing up with a PoD service provider and Shopify. The integration process is just a matter of clicks. 
Low Entry Point – There is hardly any business that doesn't have competition but Print-on-demand purely works on creativity and compelling designs. While others may mimic what you're selling in your store. But no one can copy your creative designs. 
Branding Doesn't Take Much Time – If you're selling products that can hook your target audience then your print-on-demand Shopify store will not take much time to become a marque. 
Managed Shipping & Inventory – You don't have to worry about where you're going to store products and how you're going to ship them because this is taken care of by the print-on-demand service provider. 
It's Easy to Scale-Up – Many print-on-demand stores started offering one customized product (let's say a t-shirt), and little by little, they started offering other things as well. The elbowroom of selling customized products is huge. 
T-shirts, mugs, keychains, jewelry, stationery are some of them. You have to check with your PoD service provider if they are printing on the particular merchandise. 
Customization – As long as you are using high-quality images, you can build an entire store with different images, hashtags, slogans, etc. The only barrier to customizing your product is your own inventiveness. 
High-Quality Prints – Many renowned print-on-demand service providers are known for providing high-quality prints. You will get access to top t-shirts brands, athletic gear, and dress shirts to choose from. This gives buyers the confidence to know that they are purchasing something cozy. 
Print-on-Demand Service Providers for Shopify (The List) –
90+ print-on-demand service providers integrate with Shopify stores. Based on user ratings and universality, here are the top 4 print-on-demand providers – 
Printful –Has got a range of products open to design for you – apparel, mugs, stickers, pillow covers, posters, towels, beanbags, hats – Printful's product portfolio seems to be never-ending! If you're pretty serious about your custom printing business, Printful can help you do that. 
Printify – Is another great service provider of customized printing. From face masks, phone covers, socks, bags, undergarments, there is an immense opportunity. 
SPOD – They are quick with shipping and guarantee delivery of products within 48 hours. Suppose you want to serve the US And European customers, checkout SPOD print-on-demand. 
CustomCat – They have a broad portfolio of apparel. If you want to get deep into customized printing on all kinds of apparel, you should consider CustomCat print-on-demand. 
These were some of the best PoD service providers based on the products they offer and their popularity in Shopify's app store. To see the full list, click here.
But Who is the Best? 
With so many picks you sure will be caught in the dilemma of picking the best print-on-demand service provider. Here are some criteria that you can consider – 
Check Their Reviews – One of the easiest ways to see how a provider is adding value to other stores. You can check their reviews in the app store and on social media channels. 
Product Portfolio – Spend some time hovering over their product portfolio section. You sure don't want to tie up with someone who is not likely to help you while scaling up. 
Shipping & Packaging Charges – This is another important criterion. Jot down a list of print-on-demand providers and then judge how much they are charging for shipping and packaging? After all, your profits rely on this factor alone. 
Quality over Quantity –Be very sure about the quality of prints. Ask for a sample or order from one of their stores to check the quality. 
Merchant Policies – Review seller policies – what's the turnaround time? When will you get paid? How much is their cut?
You don't want to indulge in complexities once your business kicks off. 
Fulfillment Methods – Some PoD providers have their in-house facilities to handle the creation, packaging, and shipping of products. Others rely on third-party networks (thus, increased costs). Which one would you go for? 
Integration Services – How easily PoD service provider integrates with your Shopify store? Check out their tutorials, and you'll get a fair idea about it. 
How to Start Print-on-demand Business with Shopify? 

Now it's time to set up your customized printing business with Shopify. Just follow these steps, and you'll be through them. 
Ps – Every print-on-demand service provider may have its own ways to integrate. But the overall process is more or less identical. (Printful is considered as an example here) 
Account Setup – Go to Shopify's app store and download the print-on-demand app by Printful. Complete the onboarding process, and there will be an option to connect your Shopify store with Printful. It's that easy!
Start Creating Designs – You can either create designs in-app or upload your own. But it's suggested to design on your own rather than using those pre-built elements. The design's requisites are simple – 300 digital pixels per inch (DPI or PPI) with a transparent background. 
Photoshop is the best tool for creating designs, but you can also experiment with these tools in the meantime. They are easier than professional Photoshop. 
Add Products in Your Store – Open your PoD app and head towards the products section. Click on add a product, and from the range of products, select the one you want to tell. Add the design you finalized for that product. 
Then head towards the section where you'll be entering details like – description, sizes available, variants, and name. Choose a mock-up format (a format that shoppers will see in your Shopify store), and you're done. 
Please not – You can also edit the details of your merchandise from your Shopify store as well.
Set-up Shipping Costs – You need to spend some time here. Shipping costs decide how much money you'll be making out of every product. 
Your print-on-demand merchant will take care of shipping, packaging, and storage of merchandise. But you have to pay them – and the more you pay them, the more you'll be cutting down your profits since every PoD merchant has its own rates; you need to compare all of them and select the one that suits your business. 
Testify Your Designs – Once you have come up with a set of designs, it's time for you to see whether they are enough to create hype. The best way to testify is by uploading a sample on social media and see what the users have to say about it. 
You can also order a sample copy of your product and see how it looks to the end consumers. The key here is to be sure that whatever you're offering is and should be what your audience is searching for. From designs to product's quality – you need to judge every big and small touchpoint of if before selling it openly. 
Adding designs to your products and uploading them to your store is no rocket science. PoD companies have their set of tutorials on how to integrate your store with them and how to add products. Check out Printfuls' step-by-step guide.
Let's head towards the most important part of all – 
Magic Lies in Promoting Your Print-on-Demand Business!
Do you know that there are 100s of print-on-demand stores on the internet? To be able to stand out from your competition, you've got to have a different approach. – with your designs as well as in promoting your print-on-demand business. And here's how you can do that –
Understand Your Target Audience – 
Beginning with the basics, you need to ask yourself a question – do you understand your target audience? You need to know who you are selling to, what they are looking for.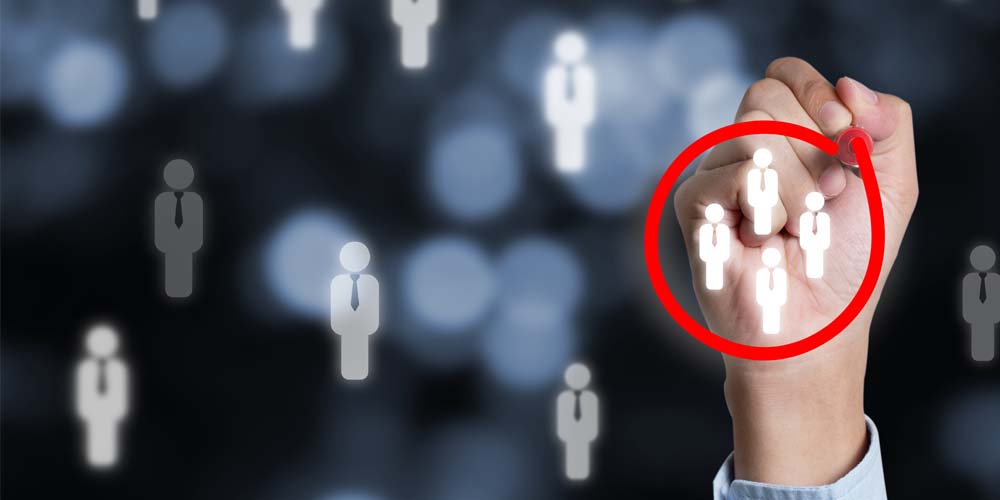 The more you segment, the better are the chances of establishing a strong connection with them. The key to promoting your print-on-demand business with Shopify is to ensure that you have a good understanding of the niche and segments within. 
It's not enough to conclude that you're going to sell customized products to men. The magic begins when you ask – 
What is their age group? 
Are they working or bachelor? 
What are their interests – are they fun-loving, witty, or binge-watchers? 
Where do they live? 
Understanding who you are promoting and breaking them down segments will help you understand what your customers are looking for? What can hook them instantly? Here's what you can do to get a good grip of your audience – 
Create detailed buyer personas. 
Analyze your PPC campaigns – are they actually serving the purpose of they're eating up your stash? 
Establish a statement with which your target audience connected instantly.
Test your segments by running ads. 
Layout a Great PPC Plan –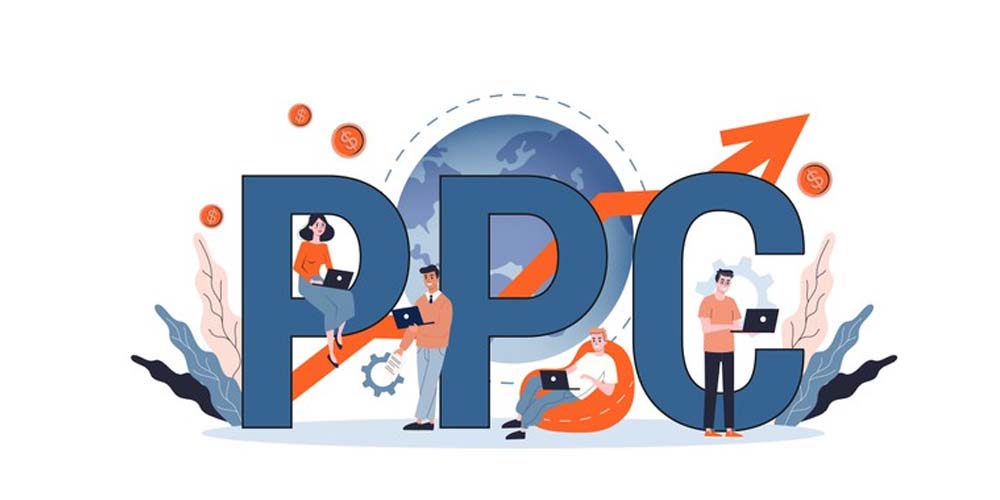 Like you're serious about your designs, you need to be equally serious about promoting them across the internet. One great way to do this is by drafting a good PPC plan. Your ads not only promote your print-on-demand business but also tell how your audience is responding to your merchandise. But the question is – where should you be rolling your ads to get maximum clicks (and impressions)? Well, look below – 
Google's Shopping Campaigns – When you're thinking of promoting your print-on-demand business, Google Shopping should be your topmost concern. But why? 
Well, before consumers buy anything online, they scroll up and down in Google Shopping (whatever the reason, maybe). Experts believe that Google Shopping ads have a high return on investment, and if targeted carefully, you are bound to pull quality shoppers in your print-on-demand Shopify store. 
Click here to unlock the secrets of Google Shopping ads. 
Google's Dynamic Search Ads – The best thing about this ad is that headlines and landing pages are generated using your store's content. It's the easiest way to find customers searching on Google. 
Google's Responsive Search Ads – To get a broad reach, you can also try responsive search ads. Responsive ads can be used in standard display campaigns as well as smart display campaigns. To promote your print-on-demand business with Shopify, you need to upload images, headlines, logos, and descriptions, and Google will automatically generate an ad copy for you. 
Google Remarketing Campaigns – Promotion doesn't always mean that you have to run unique ads all the time. When there is decent traffic to your Shopify's print-on-demand store, you can connect with visitors who previously interacted with your store. Remarketing is a great way to position ads to your existing audience, which helps you spread brand awareness and remind people to make a purchase. 
Facebook Dynamic Product Ads – Don't miss out on social media shoppers. Just like you run Google's dynamic ads, you can also run ads on Facebook to target shoppers on social media. Dynamic ads use your Facebook pixel or SDK to show ads to shoppers who have already expressed interest in your print-on-demand Shopify store. 
Facebook's Collections Ads for eCommerce – Collection ads on Facebook included a cover image or a video followed by 4 product images. When someone clicks on your ad, they will see a full-screen landing page. 
Instagram Ads – With more than 1 billion users, Instagram ads should be in your plan while you're promoting your print-on-demand business. Store ads, photo ads, video ads, carousel ads, collection ads, ads in exploring feed – Instagram is a hub to drive engagement. 
Additional sources to help you through your PPC Campaigns –
Have a Strong Social Media Presence –
Social media is like Google for trending things on the internet. To promote your print-on-demand Shopify store, you've got to be present on prominent social media channels like Facebook, Instagram, and Pinterest. 
By a strong social media presence, if you think that just by having a business account of your store, you'll be able to pull shoppers, then you're day-dreaming! Like you're consistent with product uploads in your Shopify store, you need to be consistent and engaging on social media as well. 
Draft a social media strategy to promote your print-on-demand Shopify store. Alternate days focus on your product showcasing. Alternate days focus on engaging with your target audience. Rest of the days, keep on posting witty content. You can also ask people what all they would like to see printed on a product. 
Think Outside Shopify –
Why limit yourself to an online store when you can also expose your products to global marketplaces like Walmart, eBay, Wish, OnBuy? All you need to do is onboard your PoD Shopify store to respective marketplaces and start selling to a wide array of audiences. 
Checkout out marketplace integrations – One for all, all for one!
Let Your Designs Spread the Word – 
The USP of your PoD Shopify store should be mesmerizing designs. No matter what products you choose, your designs imprinted on them should be such that shoppers fall in love with them within seconds. 
Your designs can promote your print-on-demand Shopify store provided that your target audience connects with it. If this happens, customers will be drooling for your merchandise. 
Don't Be Afraid to Expand Your Portfolio – 
Let's say you started your PoD Shopify store by offering customized t-shirts. If you're selling just them then you're limiting yourself. It's not bad to sell just one merchandise, a lot of sellers follow this thing. But you should be open to experimenting. 
Introduce accessories like bracelets, coffee mugs and see how people respond to them. You can anytime go on stop-sell if you don't get the desired response. But you'll not come to know if you don't try! 
So this is how you can promote your print-on-demand Shopify store on the internet. There are a  lot of unexplored paths too which we might have not covered. But the just is – in order to have a successful print-on-demand business with Shopify, you need to outdo your competitors. 
& here's a bonus for you – 
Some FAQs on Print-on-Demand Business –
So while we were preparing the PoD platter for you we came across several queries that we thought of sharing with you – 
How will I be paid? 
In the print-on-demand business, payment has 2 stages – retail transactions & order fulfillment transactions.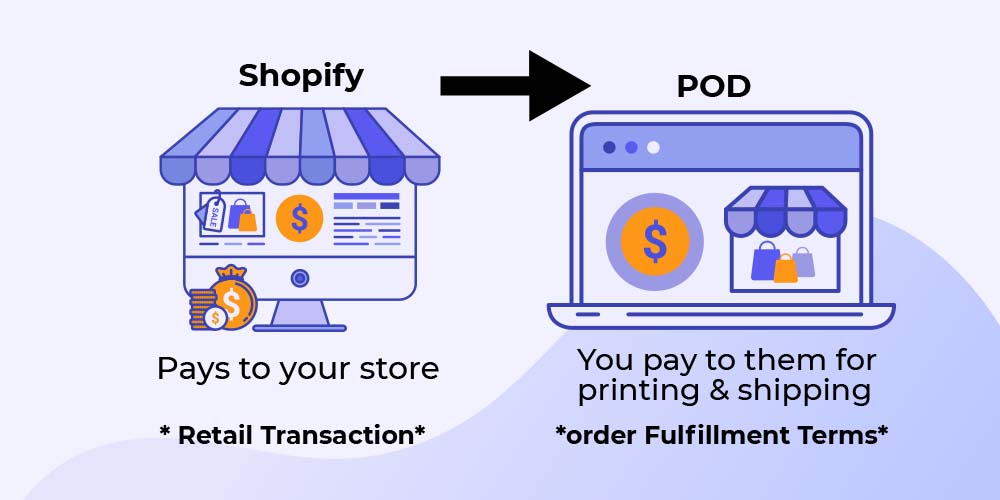 Your customer will place an order from your storefront and pays you through Shopify's payment provider. This is the retail transaction. You need to pay your print-on-demand service provider to initiate the printing and shipping process. This is the order fulfillment transaction. 
Should I Sell One Product or Multiple Products?
It's advisable to begin selling one product and after some time start offering things that would go with the product. 
For example – let's say you're offering customized printing on t-shirts. Before winters arrive, don't forget to include hoodies and scarves in your portfolio too! 
There are more than 50 merchandises in which you can imprint your designs. But a wise seller will always start with one product and slowly scale up depending on what his target audience is looking for. 
I'm not so good with designs, Can I outsource it? 
Yes, you can but you'll have to compromise with profits. You can hire freelancers or build a small team of designers. Explore Fiverr and UpWork to get in touch with freelance designers. Building a team is highly recommended instead of hiring freelancers. 
What are some of the best print-on-demand products to start with? 
You can start a print-on-demand business with Shopify by offering either of these products – 
Unisex t-shirts.
Children's t-shirts
Mugs
All-over print hoodies.
All-over printed yoga mats.
Engraved jewelry.
Posters.
Champion jacket.
Tote bags.
Fanny packs.
Mobile covers.
Photo frames.
Stationary.
Keychains.
Shoes.
Laptop covers.
Once again, there is no best product that will make your store a multi-bagger! As Master Oogway said all you need to do is .. Believe! 
Summing Up –
So this is how you can start your print-on-demand business with Shopify. It's easy, simple and an interesting venture to start. Your mesmerizing designs and the way you decide to promote your print-on-demand business on the internet – that's all that matters!