How Southeast Asia Ecommerce Evolved in 2021 (A Statistical Breakdown)
Running short of time? Get PDF of the blog in your mail.

Play Now
Southeast Asia is a diverse region with different shopping priorities, income levels, and unique perspectives towards life and commerce. But, the craze for online shopping is on an unprecedented rise.
Hence, there is no shortage of e-commerce opportunities. An in-depth understanding of how e-commerce dynamics evolved in the last year will reveal the upcoming trends and patterns needed to woo shoppers in the long run.
How Southeast Asia Ecommerce Evolved During 2021
Internet penetration (also pandemic propelled it to some extent) in the region reached a 75%. As a result, 40 million new buyers embarked on their online shopping journey. It takes the total count to 440 million.
The good news is 9 in 10 new shoppers found online shopping convenient and wish to carry it on. This trend is here to stay and will push the digital economy to a whopping $1 trillion GMV.
Direct Traffic Dominates
Shoppers from the Philippines, Vietnam, Indonesia, and Thailand preferred to access the ecommerce website by directly typing the URL in the browser. But, Singaporeans and Malaysians are relatively comfortable with organic search. Hence, they like to search a store with a name or land on it by clicking on a URL redirecting to it. .
Social media and paid advertisements are the least traversed road by Southeast Asia shoppers to access the ecommerce marketplaces.
Live Streaming Emerged To Be Best Form of Engagement
Live streaming miraculously influenced customers to spend more time and money online shopping. The new-age approach is loved endlessly. Moreover, it eventually increased online shopping frequency even among middle-aged customers.
The impact is visible with the average basket size going up by 23% to become $28.50 per order. Therefore, we can deduce that it gained momentum that is likely to continue in trend in 2022.
What Makes Live Streaming So Engaging?
Buyers can understand the product at an in-depth level in less time.
It is the most interactive form of engagement with an element of entertainment.
Chance to talk to favorite social media influencers
Being confined to home gave rise to the incompressible urge of entertainment, and it was well addressed by live streaming.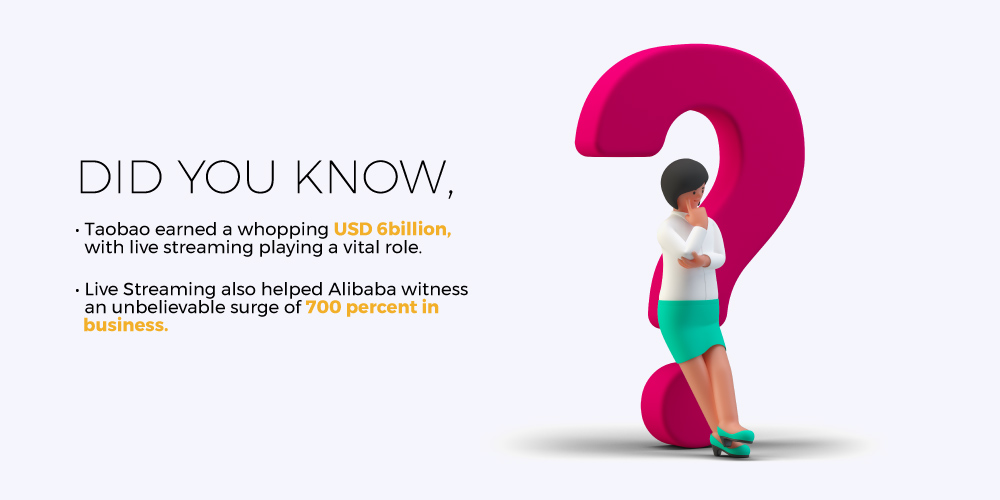 Moreover, the high engagement rate and ability to purchase without leaving the stream are two potential benefits that more brands will adopt in 2022.
BNPL (Buy Now Pay Later) is Fast Catching Up
Customers have found the BNPL approach to add much-needed flexibility to the payment by lessening the burden on their wallets. It immensely benefited merchants with bigger than before shoppers basket size.
Its maximum fascination can be seen among millennials and Gen-Z shoppers, who have helped Sennheiser (leading audio company from Germany) with an 80% increase in its GMV, resulting after a 30% upwards trajectory in its sales.
Moreover, it also solved merchants' biggest nightmare: high cart abandonment rate to a great degree.
Groceries Gained Maximum Traction in Southeast Asia
Groceries occupied the top spot among items purchased by many customers. 64% of shoppers purchased it, raising its GMV to a level that indicates its demand as an essential item in the region.
Grocery items will continue to dominate the wishlist for quite some time, not because the pandemic will continue (heaven forbid) but because it's convenient to shop online and a wide assortment of products plays an important role.
Increase in Eagerness To Sell Online
Search volume of keywords related to selling online shot up by more than 10x in 4 of the 6 countries in Southeast Asia.
It indicates there is tough turf to be traversed for aspiring merchants to become successful in Southeast Asia.
But, that's no reason to panic as plentiful opportunities in the form of 40 million new internet users last year and 75% internet penetration rate in Southeast Asia ensures e-commerce will soon be an integral part of everyone's life.
Southeast Asia Customers Behaviour in 2021 and Its Implications In 2022
Tech-savvy Southeast Asians dedicated 7-12 (average per day) minutes to browsing online shopping sites.
The Next Question is, where did they spend it online?
Most of the time was spent choosing items from the below categories with a significant surge in demand.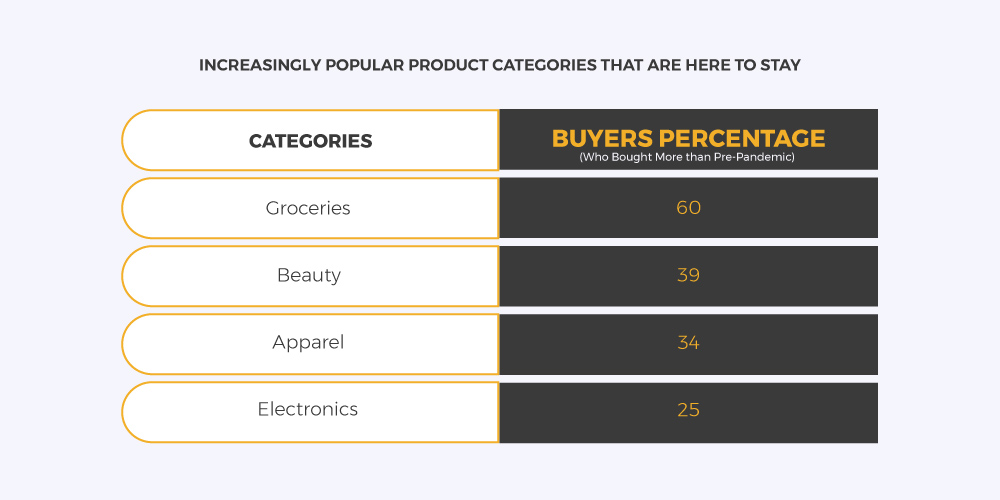 We can deduce that sellers have an ample opportunity to earn high by listing items from these categories in 2022.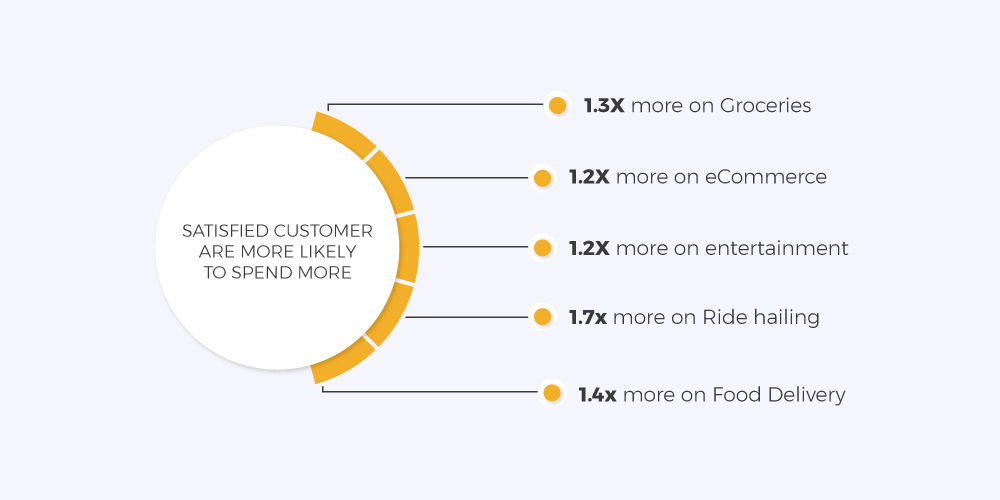 The above stats suggest that buyers are more than happy to purchase stuff online. Hence, they have no qualms about continuing it in the future.
Moreover, more than 50% of shoppers discovered their online shopping experience, particularly for food delivery and groceries, adding a new dimension of comfort to their lives.
As a result, they adopt it as an integral part of their lifestyle.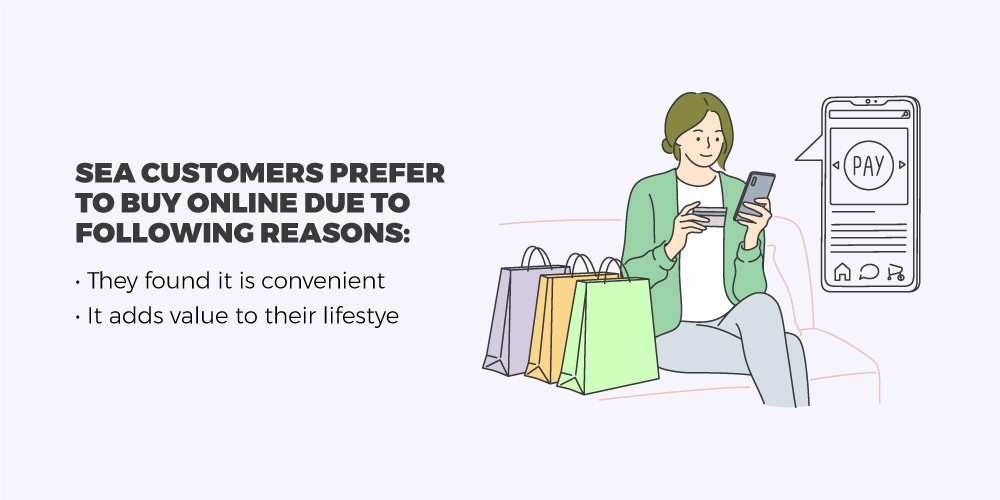 Apart from the above seller-friendly stats, sellers must remember that a good chunk of satisfied customers will share the same with others, eventually increasing the customer base.
Need of The Hour – Optimize For Bigger Gains and New Customers in Southeast Asia
The high rise in the adoption rate of online shopping last year will open up a plethora of selling opportunities. Loads of buyers will be on the lookout for products listed in your store.
Being prepared and optimizing your store is the best strategy for capturing high potential customers. It will help customers reach your store before reaching your competitor's site.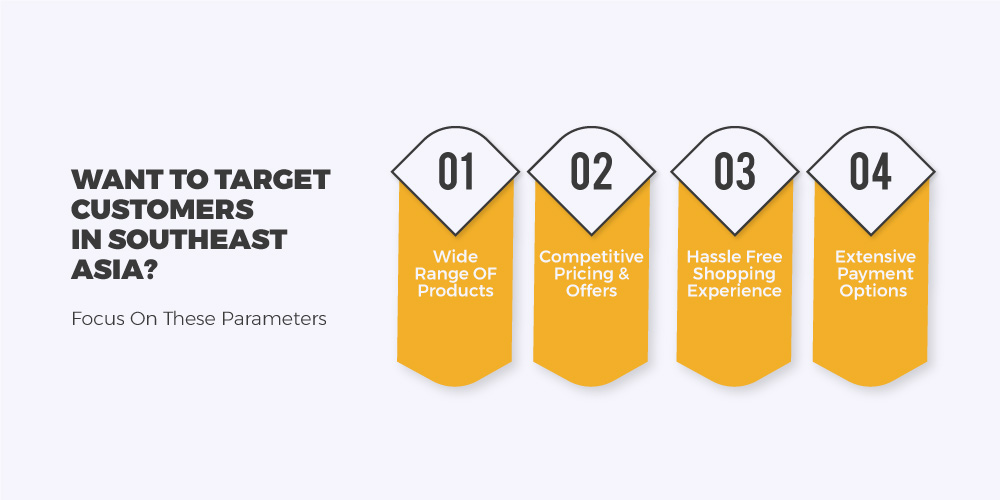 Big Opportunities Brings Along Bigger Rewards and Bigger Challenges. Manually operating an ecommerce store in 2022 is not an effective option. Optimizing your online store positions your business to serve more customers and enable a seamless shopping experience. 
Impressive Business Growth is Testament To Result Oriented Solutions
Summing It Up – Shoppers Seek and Like Entertainment in Ecommerce  
In 2021 it is evident that online merchant (particularly in Southeast Asia) must adopt a sustainable approach that not only help customers  in product discovery and purchase but keep them entertained as well. The dose of entertainment will make your store and products lucrative to your audience. 
Like livestreaming will eventually results in strong bond between shoppers and the store. After all, interactive shopping experience make customers feels they are integral part of the brand.