The complete handbook of the SEA biggest Shopping days 2020
Running short of time? Get PDF of the blog in your mail.

Play Now
As we are almost in the midst of a year, retailers are gearing up their stores for their most crucial shopping quarter; i.e., Festive season. Many sales events are organized this quarter, providing shoppers a chance to explore, find, and purchase amongst the wide variety of offers available. But amongst the sea of these occasions, which of these festivals creates a buzz in shoppers' minds in the South-East region?
Southeast Asian countries are famous for their strange festive cultures. From the planet's biggest water fight in Thailand (Songkran) to the gruesome piercings and celebration of singlehood, festivals in Southeast Asia are a cultural experience like no other. Let's explore the biggest shopping days of the Southeast Asian region, and as an eCommerce merchant, how can you bring your store to the notice.
Interesting facts about SEA holiday season sales
There's no denying it: The Holiday season sale has always been on the rise. Every year it brings more small and medium businesses, brands, and merchants into its fold. What was earlier, an event of celebration has now turned itself into the most significant eCommerce shopping experience for the shoppers. Let's first dive into the facts about the primary holiday season for the Southeast Asian countries.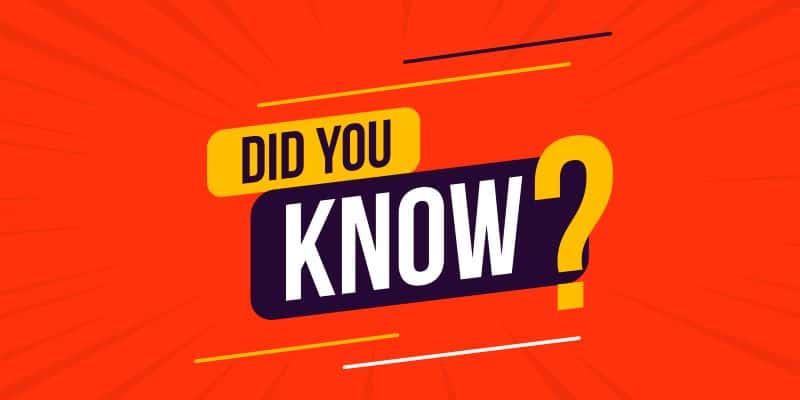 9.9 sales
In 2019, 2,80,000 shoppers tuned in to watch Lazada set a new national record for "Longest Livestreaming Through an Online Shopping App."
Lazada Philippines was the first eCommerce platform to launch an exclusive helicopter flight experience on 9.9 2019. The first helicopter ride was purchased within just 10 minutes of the sale.
One hundred thirteen million deals were offered that grabbed attention of millions of customers from countries.
Some of the best selling products during the 9.9 sales are mobile phones, sneakers, pressure cookers, electric oven, bedding and towels, motor vehicle oil filter, MILO, etc.
Here is an ultimate guide to hassle-free selling on 9.9 Super Shopping day.
Singles day (11.11)
The Single's Day was reportedly started in 1993 by the college students of Nanjing University to toast their singlehood. The date of 11.11 represents the "bare stick," or uncoupled individual who rides solo.
The world's largest retailer and eCommerce company Alibaba in 2009, later adopted the idea of Singles Day, as the company saw it as a chance to boost sales between China's Golden Week national holiday. Now the singles day is officially celebrated on 11.11.
In 2019, the eCommerce sales on Singles Day got off to a roaring start with Alibaba online sales topping with $12 billion in just the first hour after midnight.
In recent years, Singles' Day has hit a spending high of USD 38.4 billion. The first USD 1 billion in sales was generated at the starting of 68 seconds of the sale.
In 2019, 90% of customers made a purchase through their smartphones.
Doubles day (12.12)
The 12.12 sales or doubles day was started by Alipay, focusing on SMBs and offline shops who struggled during the festive sales. The idea behind the sales was to allow the merchants to increase their brand value and grow their product visibility across a broader platform.
In 2019, Shopee broke the record with the 80 million items sold during the 12.12 Birthday Sale.
More than 80 million visitors visited Shopee Malaysia on 12 December 2019, and over 180,000 hours were recorded on Shopee Live throughout the entire event period.
Most of the items sold in 2019, Doubles day (12.12) sales were mobile phones, technical appliances, home decor, and child health care products.
Click Here to explore more about the 12.12 (Double 12) sales.
Top marketplaces to look for SEA festive season sale
The holiday sales season is almost here! As a retailer, you might be in search of the best marketplace to sell. To help you make the most out of this season here's is the list of the top marketplaces to look for Southeast festive season sales: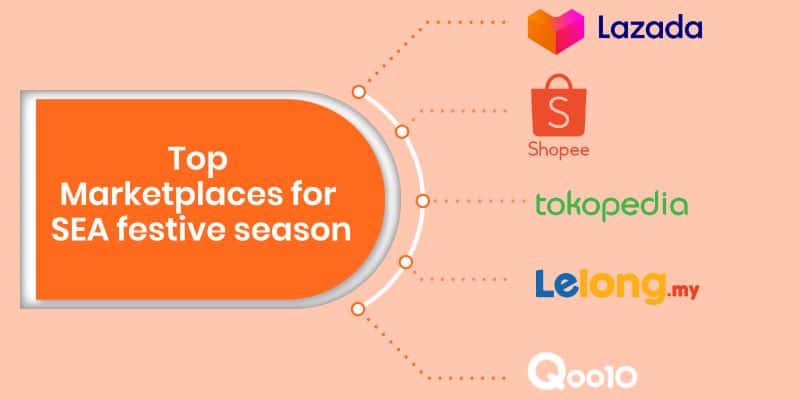 Lazada
Lazada is a marketplace owned by Alibaba Group. It is popularly known as the Amazon of the southeast and ranks amongst the top ten most visited websites during festive season sales. Lazada has recorded the biggest deals for the Singles day (11.11) and Doubles Day (12.12). The top-selling products offered clothes, electronics, cosmetics, groceries, and footwear.
Shopee
Shopee is a leading eCommerce marketplace in the Southeast region. In 2017, during the festive season sales, the platform recorded more than 180 million active products from over four million entrepreneurs.
Recently, Shopee has announced the launch of a ten days long shopping carnival with each day specified for categories like Kids & Babies Day, Food sales day, Overseas deals, Mix sales day.
Tokopedia
Tokopedia is an eCommerce technology company established in Indonesia. In 2019, Tokopedia overtook Lazada in the 9.9 sales. The platforms recorded the list of 44,600 in total visits, making it the sellers' preferred choice.
Tip- If you are eager to set up your business on various platforms, you must opt for multichannel selling. So that you can keep track of activities across the channels.
What to sell during Southeast Asian festive season sales?
Festive season sales are full of offers, discounts, and coupons, providing a platform for shoppers to purchase in abundance. Most of the shoppers are in search of discounts and offers on their favorite products. Here is the list of the best selling products this festive season: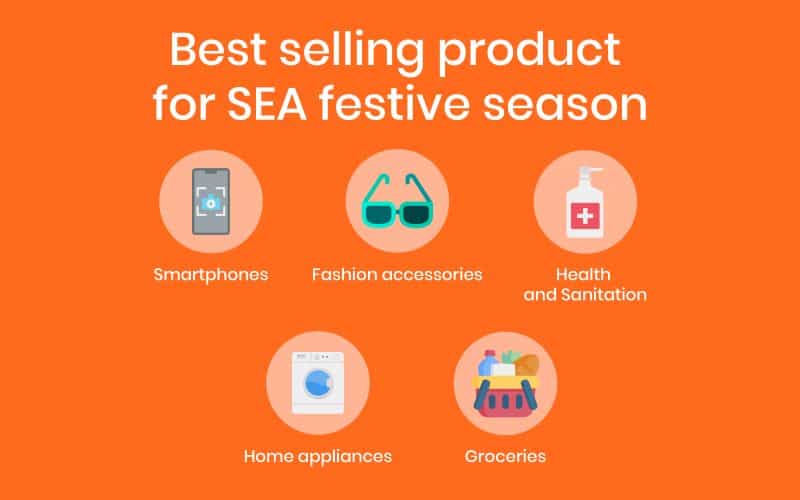 Smartphones are the top priority products that are mostly sold during this season.
The shoppers opt for home appliances like curtains, furniture to furnish their homes.
Skincare products are usually quite popular during this season. It is expected that a large number of shoppers from Malaysia, the Philippines, would take part in this 9.9 sales.
Last year, Lazada recorded the purchase of 4,600 purchases per minute, and there was nearly a 340% uplift of sales compared to the previous year. The major categories of products were:

Home appliances
Fashion
Groceries
Mobile top-ups
How should you prepare for SEA festive season sales?
To get benefit from this golden opportunity; you need to come up with a plan to reach a broader audience base and drive more sales. Here are the few steps to help you sell better during the SEA festive season sales; and what all promotional strategies you can opt to drive more customers to your website.
Steps to sell during Southeast Asian festive season sale
Increase your eCommerce sales this festive season by following certain steps:
Analyze the current trends and plan your campaigns accordingly.
Look into your products and choose your targeted audience and plan for the marketplace that best suits your preferences.
Analyze your target audience, decide the age group of people you want to target, and then prepare your store & inventories accordingly.
In case you are dealing with health and sanitation; you can add all the trending products in a market that promotes a healthy life. For example- this year, due to COVID-19; many people are suffering a setback. In this case, you can promote products like handwashes, hand-sanitizers, soaps, natural disinfectants, etc. along with your products.
In case you are selling on your website, make sure to redesign your website according to the festive season theme.
Build your inventory in advance and get ready for the sales.
Make sure you deliver your products on time and offer various discounts, promotions, vouchers, and gift offers to your shoppers this season.
Get instant feedback and review from your customers so as to improve your selling process and provide better customer support services to your shoppers.
The promotional strategy you can opt
The holiday season brings fierce competition amongst the masses causing merchants to compete with each other; bringing different opportunities for the shoppers to shop. So, here is the list of the few marketing strategies you can opt and increase your sales during the SEA holiday season:
Generate video marketing campaigns to promote your brands and grow your product visibility.
Use hashtags while uploading your products on your store or promoting them on different channels. This will help you grow your product visibility and drive more customers to your website.
In case you are a seller having a B2C business, promoting your business on social media channels like Facebook, Instagram could be beneficial for you.
Take help from Google Ads and target your potential customers.
Display countdowns of your products on your website as it helps in creating a sense of urgency in the shopper's mind.
Offer different gift ideas to your shoppers in the form of giveaways and raffles. Additionally, strategies like offering freebies with the products can help you entice your shoppers to your websites.
How can a new seller sell during the SEA festive season?
If you are new to the online market and wish to expand your business, you can quickly start with the online ventures today. Several eCommerce service providers can help you establish your business online through a marketplace integration program. These marketplace integration services will help you build your store on different platforms and sell effortlessly across all the Southeast Asian Marketplaces.
The integration app provides the following benefits:
Product bulk upload: You can upload products within a single click.
Auto-synchronization of inventory: you can sync your online store products with that of the marketplaces.
Order Management: Manage your marketplace's orders from a centralized location.
Live order notification: Get instant live order notification across all channels you sell and stay updated about your orders.
What is the audience expecting in the Southeast Asian festive season sale 2020?
The occasion of 9.9, 11.11, and 12.12 occurs near Halloween, Black Friday, and Christmas week; so most of the shoppers are in a desperate search of the products that reflect festival celebrations. It is that time of the year when shoppers buy products in abundance without restricting themselves. So, as a seller, you need to prepare yourself accordingly.
This is a festive season time, so don't forget to add discounts to your customers. Offer different gift vouchers, deals in your shop to retain your customers as it is an effective marketing strategy to attract shoppers to your shop. In case you have any queries, you can drop down your comments below. Our customer support services are available 24/7 to help you.