Shape your Journey of Selling on Etsy: Handcraft it with WooCommerce!
Running short of time? Get PDF of the blog in your mail.

Play Now
With this blog, all your questions on 'How to start selling on Etsy?' 'Why sell on Etsy?' 'Why Woocommerce plugin for Etsy' everything will be answered! Etsy is a unique marketplace for handmade items, vintage goods, and craft supplies. In fact, on Etsy, you'll find a community of craft makers, small-business owners; and buyers who are all enthusiastic about uncommon and rare goods.
About Etsy
All the beautiful metaphors fall short to describe the beauty of Etsy. A marketplace showcasing various home decors and handicrafts. Home to 4.5 million active Etsy sellers who join the cult to sell their amazing products. Etsy is a place where all your desires of aesthetics are found. Hence, it is all about art, creativity, and amazing handcrafted products on Etsy.
Having started its operations in 2005, Etsy has become a vast pool of 190.37 Million unique products/patrons; and it also recorded for generating a humongous $529 Million revenue in Q2 2021. Moreover, Etsy has expanded its reach worldwide and in all nooks and corners of the world, it has recorded its presence.
Etsy with WooCommerce
Let's first understand why selling on Etsy is better with Woocommerce!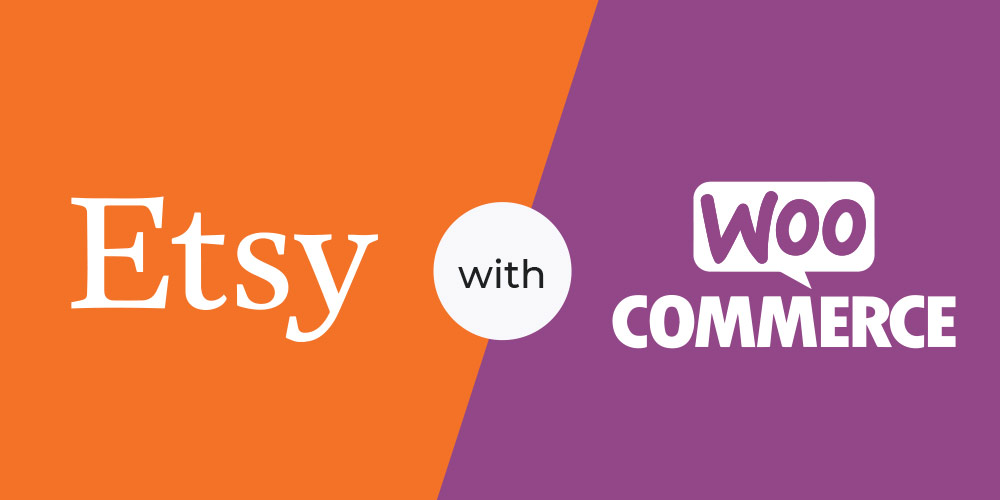 Among the various reasons, we have compiled up a few which have a direct relation to the selling process and which can result in an increase in your ROI.
In comparison to Shopify and Magento, WooCommerce is a free WordPress plugin that can be downloaded and configured in a matter of minutes. WooCommerce is highly customizable thanks to the numerous plugins available on the market and is an open-source platform. However, not all of the plugins required will be free; compared to other frameworks, you'll save a significant amount of money.
As mentioned above, the plugin is free and open source. WooCommere is blessed with the treasure of extensions, WordPress. To make any of the desired changes, you'll need to do tweaks with WordPress itself. Additionally, every other day, the Woocommerce community is releasing new and fresh plugins based on the needs of the market.
Meanwhile, the neat and clean dashboard of WooCommerce is all equipped with analytics and data. Hence, this proves to be very useful for the vendors and businessmen.
Be it the sales visual or display analytics or traffic-related data and even insights to conversion funnel; WooCommerce has got it all for you. You'll have the independence to enjoy all of it at your fingertips.
The game of SEO is the 'must have' in the eCommerce world and WooCommerce has quite well grasped the pitch on it. With its parent software WordPress, the merchants get to have an amazing SEO-friendly experience for their businesses; which lets them rank organically over the internet on the SERPs.
The most customizable eCommerce plugin WooCommerce has a huge community of developers and users. Further, that makes up a large pool of 'coding and testing' experts who are constantly developing new extensions and features. The helpful community of WooCommerce sits there to solve each and every issue that surfaces up.
Have a query? The WooCommerce Community has got all the answers for you.
Features of Integration
The purpose of Etsy is to help individual artisans become professional sellers of their genre. Simultaneously, with the minimal investment in their shop of $0.20 for each listing. It provides a platform for every individual to small business owners and initiates growth. Here are some features of Etsy Integration for WooCommerce –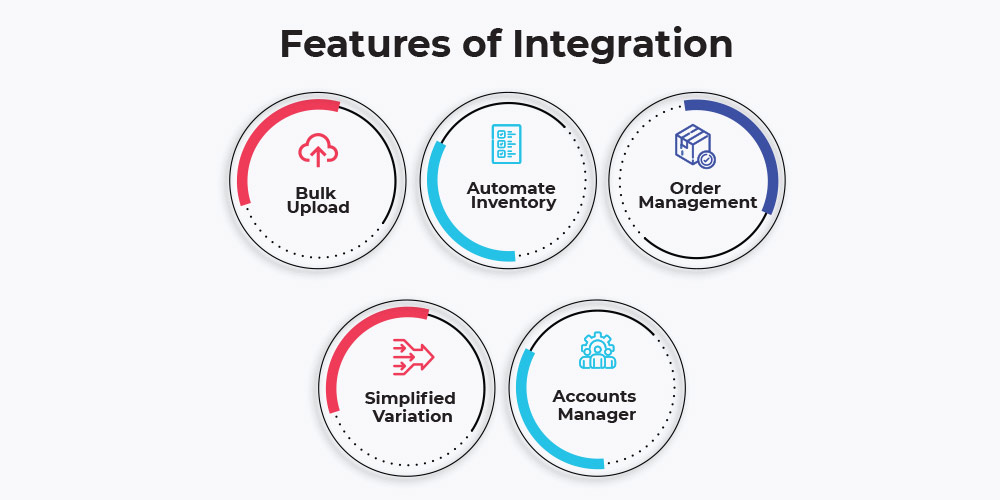 Our integration's automated and bulk upload function lets you upload all of your products to your store in one go. Hence, it makes absolutely no difference if you have 100 or 1000 products. Select them all and update your store with a single click.
With complete inventory management for your store, our integration will undoubtedly take care of all inventory-related issues. Additionally, the integration's inventory management feature will handle the remainder.
Get advantage of a comprehensive order management feature that offers complete synchronization. You can manage your orders, cancellations, and shipment from a single platform. Also, this eliminates the inconvenience of switching between your store and WooCommerce. Get advantage of a comprehensive order management feature that offers complete synchronization. Also, you can manage your orders, cancellations, and shipment from a single platform. This eliminates the inconvenience of switching between your store and WooCommerce.
Along with basic products, you can also upload variable products with multiple attributes and properties. Set the values once and easily upload the products in bulk in the future.
We will align you with a dedicated account manager who will guide you throughout the complete process.
The Summary
WordPress captivating the whole eCommerce scenario and WooCommerce grasping a tight hold over the market. Currently, the right thing to do right now is to get a WooCommerce plugin and get started today!
In conclusion, the amazing features of Bulk Upload, Inventory/Price/Order Management, choosing WooCommerce can cater you with enormous benefits.
Contact on Skype
OR, Drop us a mail at support@cedcommerce.com.
Waiting to get a chance to assist you!