Optimize your WordPress site speed with these simple steps!
Running short of time? Get PDF of the blog in your mail.

Play Now
How to optimize your WordPress website speed?
Why speed optimization is required?
Well, The era of the internet has arrived and with that the competition to be seen too! One of the most important factors while determining the technical audit of a website remains the site loading speed! You need to optimize your WordPress website speed!
With more than 35% of the internet filled with WordPress websites and more than 75% of the blog having the WordPress.com domain, there remains a huge pool of WordPress's presence.
Over the web, you can easily find numerous tools to calculate your site speed easily.
But, what makes it so important? Let's know
Why you should optimize your WordPress website's speed?
Alright, let's consider you click on a website link on the SERP and rather than showing up the content, it keeps on loading for a few minutes, how likely are you to stay on the website?
Well, speed is one of the most prominent factors, when it comes to setting user experience.
Here is WHY you should optimize your WordPress website speed-
Slow website speed leads to loss of visitors

It is all about how fast you can deliver content to the viewers. When visitors loads your website, a click-and-show response is expected. In such a case, your website's fast loading comes to the scene.
To know the importance, let's look at the following stats-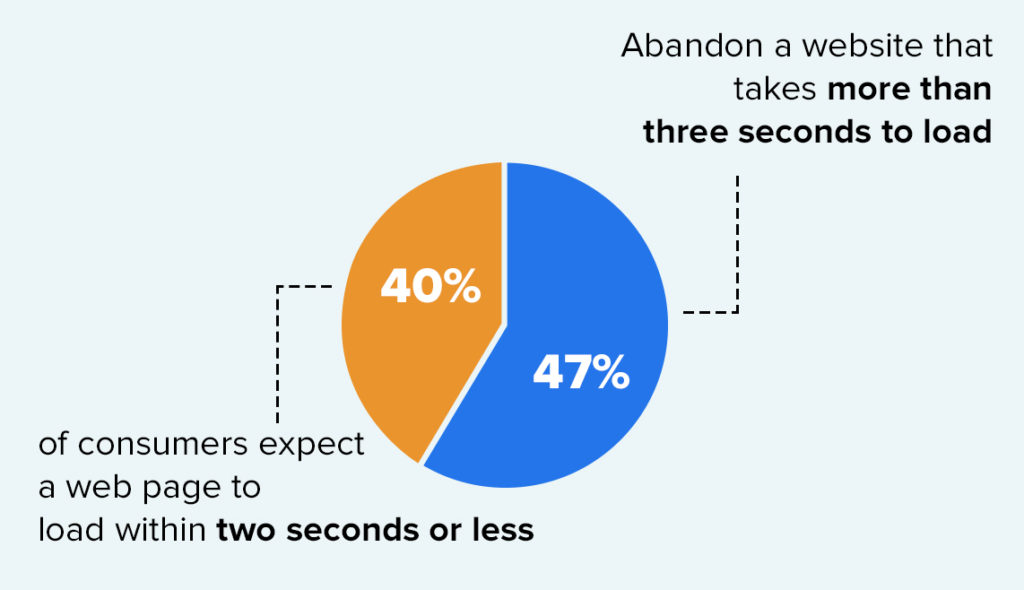 Site speed is one of the important ranking factors on Google/Bing/Yahoo

There is an end number of factors which result in the ranking of a website on SERP. One of the major factors is your website's speed loading.
Why?
The simple answer is, when your website loads slow, the visitors get bored or even frustrated(sometimes) thus, resulting in a high bounce rate.
This, in turn, gives Google/Bing/Yahoo or any other search engine a bad impression about the site's quality. This results in a low ranking on the SERP due to site speed. 
Your viewers won't like to wait!

From the above-stated points, it is clear that how your site speed shapes the user experience for your visitors and how it plays an important role.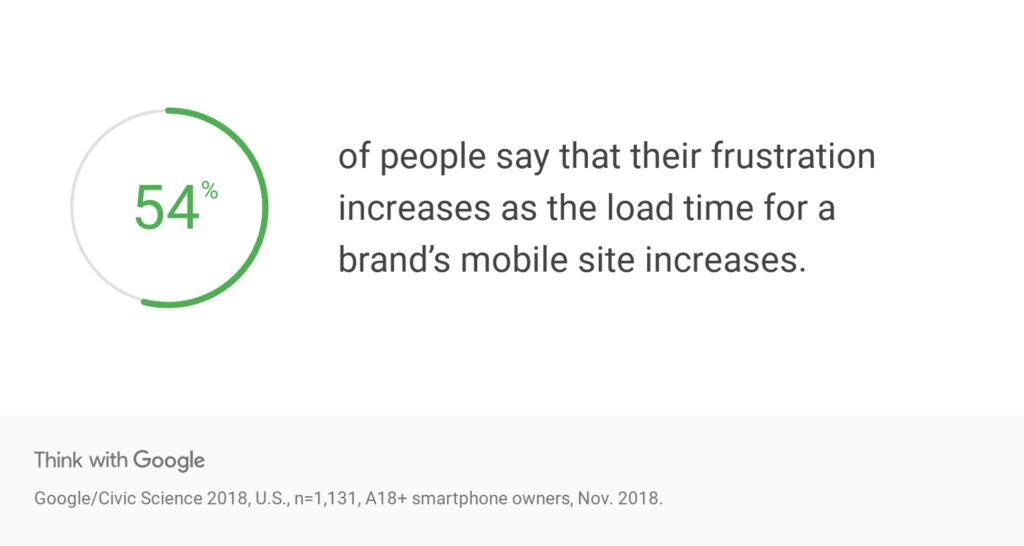 With a vast pool of information and variety of choices available, your visitors have all the freedom to bounce off to the other web page result if you fail to deliver an ultra-fast speed to them.
Now when we know WHY it is very much needed to optimize the site, let's know HOW you can achieve a blazing fast site speed for your WordPress site.
How to optimize your site's page loading speed?
Choose your hosting provider wisely
When it comes to choosing your web hosting provider for your WordPress site, it becomes really necessary to not just get flattered by the 'unlimited bandwidth, emails, domains' but also know the details like – Does your web hosting provider works on a shared server?
It is seen that the shared hosting server often fail to provide fast loading speed during the prime hours and heavy traffic.
Why?
This happens as numerous other websites are also sharing the same server as yours and numerous resources could be used by them.
Checking up with your hosting provider can be the first thing to do to hike your site's loading speed.
Use light themes and optimize them
It is definitely agreeable that having many graphic elements and multimedia on your website gives an alluring look and amaze your visitors. But, at the same time, this increases the loading time of your WordPress website.
You can use light WordPress themes like GeneratePress, Zakra, and others to optimize your page speed.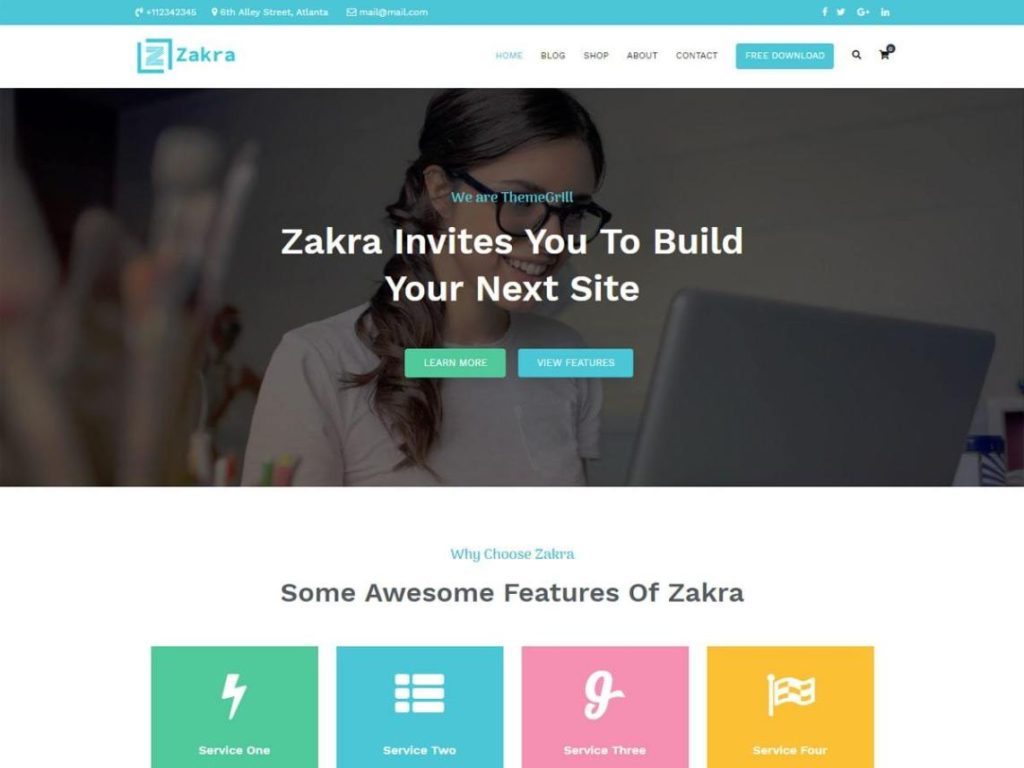 Screenshot of Zakra WordPress theme
Compress your images size
Image compression has been a prominent 'in-use' technique to reduce page loading speed. It is one of the 'tried and tested' method that really helps in increasing your WordPress page loading speed.
Various image compression tools are available over the internet that reduces the image size by keeping the quality with a few clicks only.
Using smaller image sizes helps, as with this the server has to load fewer file sizes. So, the lesser the size of your image, the faster will be your site loading speed.
Abate/Minify your JS and CSS
Those who know about the Google PageInsight tool know what minification of JS and CSS means. What requires to be done is the reduction of the number of calls for these JS and CSS files. And, this really will be helpful to you in reducing your WordPress site's page loading speed.

This can easily be achieved if one knows the basic and has hands-on coding. If not, one can also check Google's guidelines and can do some manual fixing to make it work.
Get a Content Delivery Network(CDN)
Let's understand it in plain, CDN works as a 3rd Party server where you can store your site's data. It acts like a warehouse that provides you whatever your site requires during the page loading and refrains the site to unnecessary items on the hosting server.
By doing this, you can keep your images, on-demand videos, Java CSS and several other elements on a CDN.
This will subsequently decrease your WordPress's site loading speed.
Learn more about CDN and how to use it on WordPress!
Clean up the WordPress database
It is similar to running 'Disk Cleanup' on your laptop or desktop. WordPress and its database too sometimes gets bogged off the unnecessary disk data which gets bundled up due to plugins uninstallations, post revisions, and other culprits.
So, keeping a regular check at your WordPress database and optimizing it regularly can be a great help in increasing your site's loading speed.
Deactivate or Uninstall Plugins
First of all, let's make it clear that deactivated WordPress plugins DO NOT affect your page speed in any negative manner!
Removing unnecessary and unused plugins installed on WordPress is only going to increase your site speed as, during the page loading, the server reads all the data and thus slows down the load time.
Keep web technology updated/Use the latest version of  WordPress
One easy way to optimize your WordPress site's loading speed can be using the latest technology for your site. There is a reason why HTML, PHP, and other internet technologies keep releasing new versions. There are various improvements and changes that improve the quality of user experience.
If you are using a quality web host, they often come with notifications if your PHP gets outdated. But, then too, keeping a check is advised.
Avoid hosting videos
Videos are hefty and heavy data. While writing a blog or making a product page on your WordPress site, uploading videos on it can create huge data for your servers to read.
Uploading heavy media on WordPress will also make WordPress data very heavy and hard to back up.
Avoiding these, there is a simple auto-embed technique. On WordPress, you can easily copy paste a link of the video you wish to show on your site from YouTube, Vimeo or any other video hosting website and this will embed it to your site.
While YouTube, Vimeo, and various other platforms work on iframe technique, there will not be any unnecessary loading on your page until the visitors click on the play button. Thus, increasing your WordPress website's page loading speed.
Enable Page Caching
Whenever a new visitor pops up on your website, WordPress needs to create a dynamic HTML version of your page that is visible to your visitors.
In a browser, the footprints of it are stored in the form of cache or 'cookies' for a more familiar reference.
So, by enabling page caching you are giving the browsers to store the required data, so that the next time a visitor lands on your page, it will get loaded in a woosh!
Wanna know- How can you optimize caching on WordPress?
What else?
Well, getting exact information or knowing the particular reason for your slow site loading speed can be a meticulous task. So, with these easy ways compiled up for you, surely your site is going to move with flash speed! This will optimize your wordpress website speed.
Also, you can get your website's complete diagnosis and can get them all fixed really easy and at nominal prices
All the best!