Here's The Best Alternative for Magento Google Shopping Ads Channel
Running short of time? Get PDF of the blog in your mail.

Play Now
Adobe (Magento) announced that the Google Shopping ads Channel would be disabled and removed from the Magento Marketplace on April 28, 2020.
Hence End of Life (removal) of Google Shopping ads sales channels from the Magento marketplace can be seen in two perspectives:
New Sellers' standpoint: For new sellers, the Google Shopping Ads Channel has been made unavailable from the Magento Marketplace since March 19, 2020. Thus this removal means that sellers who are willing to get hold of this extension will be left empty-handed.
From the perspective of Existing Sellers: For those sellers who are already using the Google Shopping ads Channel Extension, the extension will be disabled in all Magento versions on April 28, 2020. In other words, the current extension will stop sending product feed data to Google Merchant Center and stop syncing Smart Shopping Campaigns with Google Ads. "Further, this is the correct time to switch to another alternative."
Did you hear about the fantastic news from Google? Google has now allowed sellers to showcase their products on Google Shopping through Google Merchant Center. Thus, a major part of the Google Shopping page is going to be occupied by these free listings. All they need to do is create an optimized Shopping Feed via the Merchant Center and make sure Surfaces Across Google is Active. Enjoy this unpaid experience and create your Google Shopping Feed now:
So looking for an alternative solution is now the only choice for Magento sellers who are affected by the latest Google Shopping Ads Channel End of Life Announcement.
No need to worry, as when one door closes, another door opens. We are here with the best-suited alternative for google shopping Magento sales channel extension.
What is the Best alternative for Magento Google Shopping Ads channel?
So the best alternative for Magento Google Shopping Ads Channel is CedCommerce's Google Shopping Magneto Integration. A real-time feed and product management extension designed specifically by the official community insiders of Magento.
This inch-perfect extension is additionally crafted by understanding all the essential requirements for google shopping sellers and how they can remain unaffected with the End of life of Magento Google Shopping Ads Channel.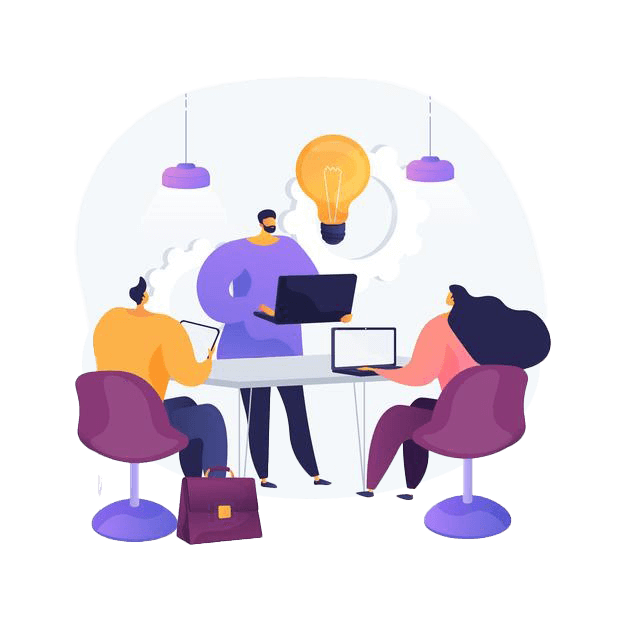 Looking for best ways to sell on Google Shopping?
Having doubts about selling on Google Shopping? Connect with experts for all your queries
Now all the features that were available in the disabled extensions are here. Have a look at the features.
Highlights of the Google Shopping Magento Integration:
Automated feed updates multiple times per day,
Scheduled and manual feed updates
Products filtering options by category, stock status, product
Attribute mapping
Status & visibility
Highly compatible with any version of Magento
Multiple store views for different google accounts
Debug tools for testing purposes
Proper Documentation and User guide available.
Note: This Extension is Free and is also NOW available for download.
Sometimes GOOD things fall apart to make place for BETTER things to come.
Well, it's true!!
Therefore the discontinuation of the Google Shopping ads Channel from the Magento Marketplace may also be a possibility to improve. This Magento Integration extension for Google Shopping not only enables feed management and ads but will also help you improve your way of selling on Google Shopping.
Additional benefits of Google Shopping Integration For Magento:
Sell products on Magento and Google Shopping Simultaneously
Product Tracking via Feed Section
Bulk product upload and delete feature
Manage Multiple Accounts
Dedicated developer to attend to all your needs.
24×7 customer support
Note: This extension is FREE and is easily available for download on the Magento marketplace.
Advantages of Opting CedCommerce's Google Shopping Feed Extensions in Magento:
By considering CedCommerce's Google shopping Integration for your Magento store, you can expect the following benefits:
Zero effect on live listings and feeds by the EOL
Proper Feed and Product Management
Regular updates of the extension with new features considering community feedback  
Proper assistance with store setup
24×7 support from tech experts.
There have been many questions in sellers' minds regarding the removal of Google Shopping Ads Extension from the Magento marketplace and how it will affect their selling. So here is a list of the most asked questions.
Common FAQs – End Of Life of Magneto Google Shopping Ads Channel
Q. How it will affect my existing Smart Shopping Campaigns?
Ans. There will be no changes in your existing Google Smart Shopping campaigns, and these will continue to run as they were initially set up. Since you don't have the extension, you need to manage these campaigns directly from your Google ads dashboard.
Q. Can I Still use Google Smart Shopping Ads Extension if I don't update my Magento?
Ans. No, you can not. The Google Shopping Ads extension might still be present in your old Magento version, but it'll not work. On clicking, a warning message will appear.
Q. Can I migrate my existing Google Merchant Center account elsewhere?
Ans. Yes, you can easily migrate your existing Google Merchant Center account by opting for a suitable Google Shopping Feed Extension from Magento Marketplace. From there, you can update and manage your feed easily.
Q. How do I know which is the most appropriate Magento extension for my needs?
Ans. If you are having trouble deciding which is the best alternative extension, you can have a discussion with eCommerce consultants who can guide you in determining the more appropriate Google Shopping Actions Channel for your business.
Calendly link here
Conclusion
It all boils down to the fact that the End of life of Google Shopping Ads channel for Magento could turn out to be a huge loss for sellers. To minimize your damage, it is better to seek an alternative, or else it'll start to affect your business. There's none better choice than the Google shopping Integration by Cedcommerce – A well-crafted selling tool designed by the official channel integration partners of Magento, which includes all the features Magento sellers need for selling on Google Shopping Actions platform.
Other Similar Solutions by CedCommerce: