How to configure Sales Tax Information in Walmart Seller Center? CedCommerce
Running short of time? Get PDF of the blog in your mail.

Let's begin straight away, to configure Sales Tax you require Tax Nexus, Shipping Sales Tax codes and shipping policy information.
Login to your Seller Center

Click the Gear Icon at the top

From Dropdown, under partner profile, select Taxes
Set up Nexus:
On the taxes page, you see a Nexus section, displaying the name of all the States, and once you click on the states you can see all the cities and counties listed under it, there are known as Sub-States at Walmart.
A green dot appear against the name of the state, below is the image of Nexus, comprising 50 states and Puerto Rico.
To set up nexus, click on the States, once you click on these there are three possibilities,
State has no Sub State

State has subtitle

State has sub inherited states only
When State has no Sub-State:
Some states have uniform tax policy through entire state, like Connecticut, so there are no sub state, and setting tax code for your items is easy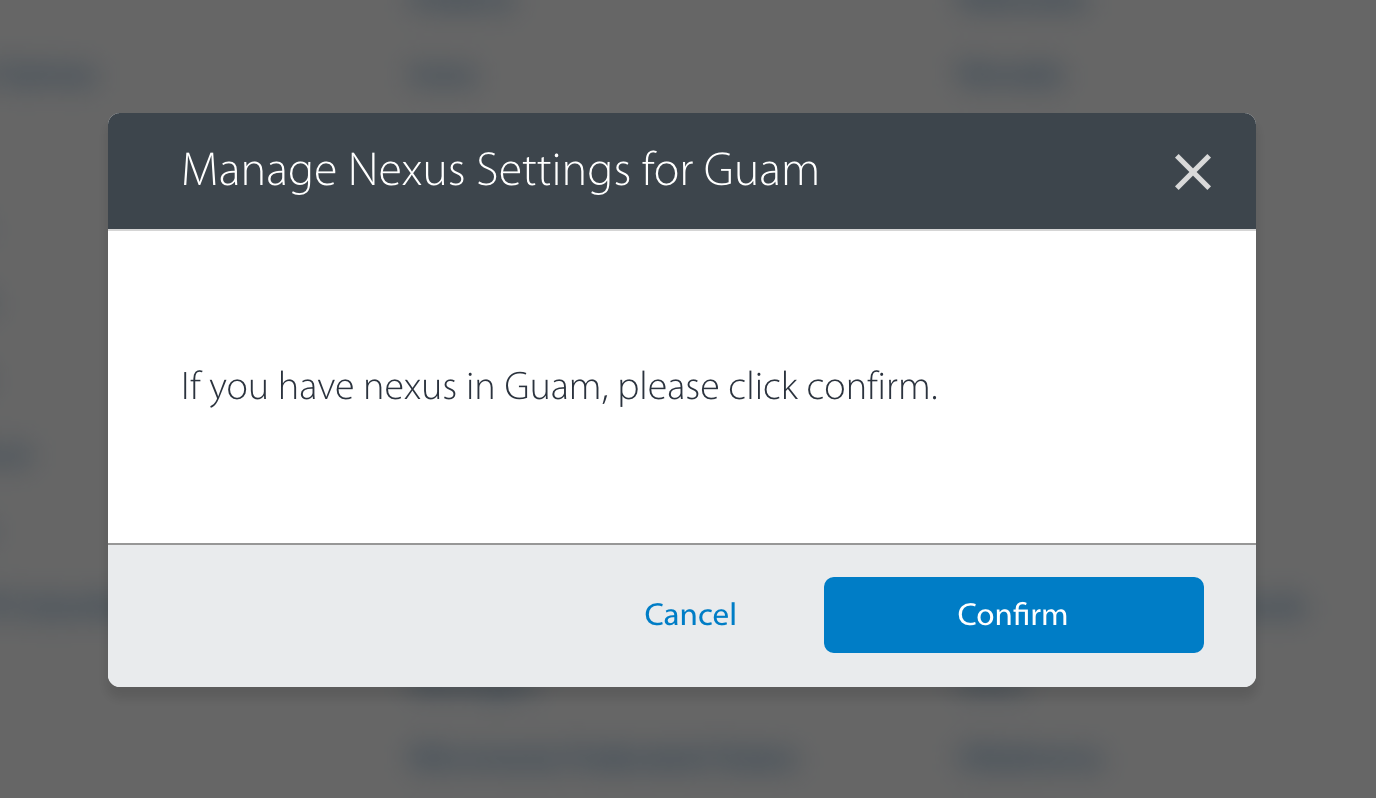 When State has Sub State:
The State where Sub-state exists, the sub states are shown in the full page view, from where you can choose the sub-state you want nexus setup for. If you serve to all the areas, Check off the State and all the sub-states
When State has Inherited States Only:
It is also possible that all the sub-state inherits state's nexus setting. In this scenario, once you click Confirm Nexus Setting, all the sub state will inherit all the settings.
Shipping Sales Codes:
Provide Sales Tax Code for each supported shipping method, this enables Walmart to determine what price to charge from Customers for Shipment. Walmart advises strongly to use single taxcode per shipping method.
Shipping Sales Tax Codes
This section is for you to tell customers about Your Sales Tax policy, State your policy but do not exceed 4000 character limit.
Once you're done with setting up nexus, Shipping Sales tax products and Sales tax policy, click the button which states Mark Nexus Setup as Done.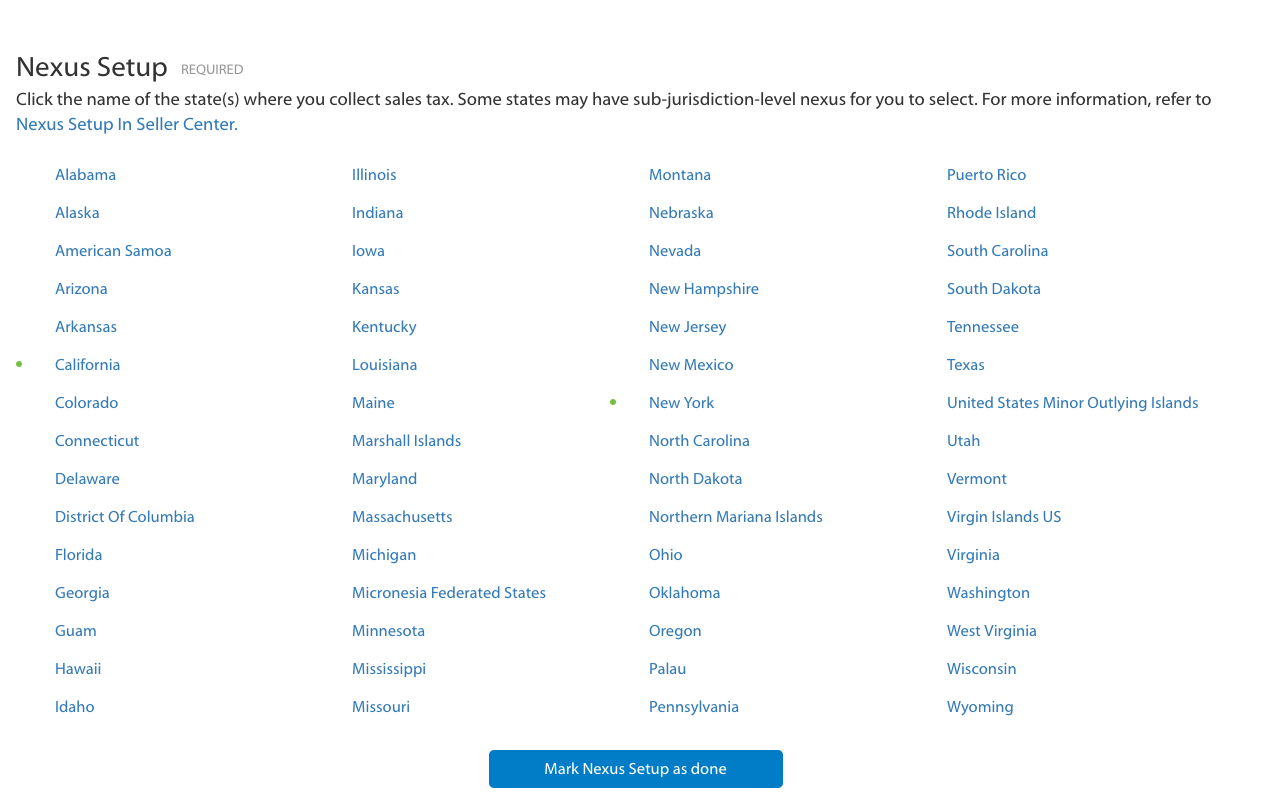 Information Source: Walmart Knowledge Base
For other Walmart Related Blogs visit Multichannel listing app
Thanks for your Interest
Team CedCommerce