CedCommerce Experts is Heading to Shoptalk Event in Europe! See You at Booth E25!
Running short of time? Get PDF of the blog in your mail.

Play Now
Shoptalk event is the world's largest community of retail changemakers and investors discussing commerce, community, and content. This year, retailers and thought leaders will assemble at the Shoptalk event Europe. Adding further to this excitement, CedCommerce is happy to announce that it is one of the official sponsors of this extravaganza.
So don't forget to meet our founders Mr. Abhishek Jaiswal & Mr. Himanshu Rauthan on booth E25 who will be happy to greet you with warm hugs, discussions, and made in India goodies.
You know CedCommerce as an apex agency who is on a mission to make commerce simple with its suite of multichannel apps, shopping cart plugins, and other bespoke solutions.
Now comes the twist.
Unfolding Experts.CedCommerce at Shoptalk Event Europe –
CedCommerce – an apex multichannel solutions enabler, is a proud CedCommerce Experts – a Shopify Experts agency whose ideology is to build, nurture and scale merchant's business with Shopify. Carrying years of wisdom and experience in nurturing eCommerce businesses, CedCommerce also has a talent pool of Shopify experts who find solace in –
App configuration, customization, and installation.
Custom store and theme development.
Digital marketing and promotions.
Strategizing business administration.
This new identity is a hybrid between it's parent agency – CedCommerce, and a young, next-generation Shopify Experts agency.
We Are Here to Change the Meanings of Selling Online. Starting from Shoptalk Europe Event!
CedCommerce came with a promise to make commerce simple. Our tailored multichannel solutions have empowered 40,000+ clients who have scaled their businesses to a global scale. In a nutshell, here's what our team at CedCommerce is capable of –
Building integration solutions for all prominent eCommerce platforms.
Bridging the gap between merchants and online marketplaces.
Customizing our solutions according to our client's needs.
Besides providing integration solutions, CedCommerce also assist merchants with store setup, optimization, and digital marketing services. Thanks to our brilliant developers who now have expertise in eCommerce platforms like Shopify, BigCommerce, Magento, Opencart, and Prestashop.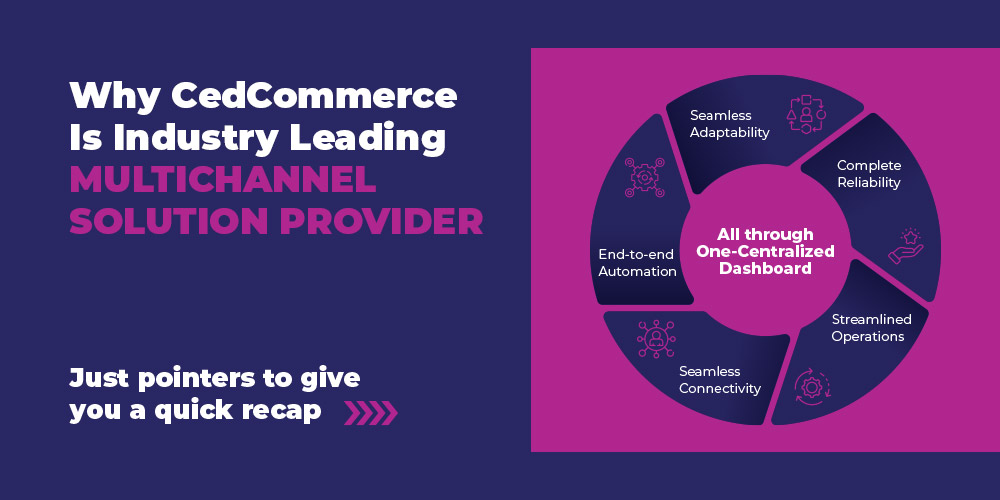 We don't say that we are the only ones coding to make commerce simple. Rather, we are proud to say that we are merchant-friendly and ROI-driven. Additionally, our approach makes us stand out from the crowd.
This is the Beginning of a New Era of Shopify Store Development!
During the Shoptalk Europe event, at booth E25, join us to celebrate the homecoming of CedCommerce Experts Agency -the supreme caretakers, watchers, and advocates of your eCommerce business with Shopify.
Our experts team is here to sow the seeds of your business and nurture it to see your venture endeavoring into a reputed brand because nothing is impossible when we work together and in harmony. Here's what makes us unique from other agencies –
We are growing team of 70+ brilliant minds who have years of experience in designing, developing, coding, and analyzing business solutions.
Our business managers are available 24/7 and they are a merchant's single point of contact. From checking up with the progress to clearing any doubts – our managers are there for you.
Not only we build stores on Shopify. But we also look after them so that our merchants can focus on other key business areas.
You don't have to go anywhere else. From store setup, to scaling your business – we will take care of everything so that you can be free from the whims of technical and non-technical hindrances.
In a Nutshell –
Nothing else makes us more than being an official sponsor of the Shoptalk Europe event where we present our brand new wing – CedCommerce Experts Agency. Let's make this event big and our launch even more memorable by joining forces with thought leaders.
Think Shopify. Think CedCommerce.
Ps. if you are reading this, then don't forget to follow us on social media. We are building one of the finest community for merchants and it would be our pleasure to see you there –