Best Email Marketing Strategies For Lead Generation
Running short of time? Get PDF of the blog in your mail.

Play Now
When it comes to lead generation and lead nurturing, with all of the modern marketing technology and strategies, email marketing is what comes out as the best way out. Obviously, because it is the easiest and most effective way to communicate through your customers. Emails are something that reaches to customers directly in their inbox, wherever they are, and it Is the most relevant form of reaching out as in one or The other way customers gave consent to get the emails.
According to DMA Insights, 99% of consumers check their email every day.
Before jumping to the process, first I would like to explain what actually a lead is or who is a lead. then we can discuss what lead generation is, how you can generate a lead, and nurture it.
What is a lead?
So, a lead is a contact with a possible client, also known as a "prospect"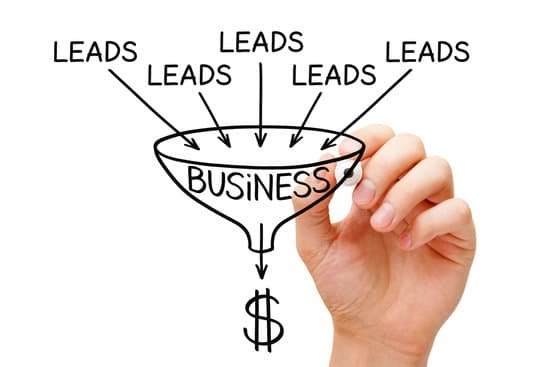 The meaning of the word "lead" can differ based on the organization. For certain organizations, a lead is already a communication that has been established as a potential client, whereas others treat a lead as a selling touch. But the same thing remains for definitions: a lead is potentially a future customer. Consequently, distribution managers are responsible for converting as many transaction points as necessary.
74% of companies say converting leads into customers is their top priority (Source: Hubspot), so as we move forward we'll look at how it is possible with email marketing.
What is lead generation?
The method of attracting and turning visitors and prospective prospects into someone who has an interest in the good or service of your business. In other words, to find creative ways to attract customers to the business and to give them enough information for the business to entice them to the company so that they want to learn more from us! It's generally a great way to get prospective clients to turn up with your company and at last, bring them to make an investment, this whole process is known as lead generation and is basically what drives your sales.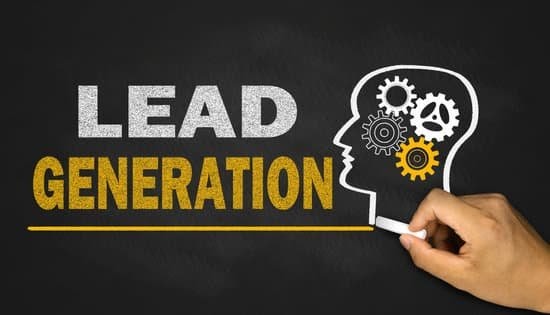 Why is there a need to generate a lead?
Well, if you don't generate a lead whom you'll nurture, it is generally a process of maintaining a connection with the client, who just visited your site, by this, you create an authoritative community for any searching user, who deliberately uses the internet to identify and buy a product or service.
Generating More Leads is the top priority for marketers. (HubSpot, 2021)
Scale up your brand visibility with Email Marketing.
How you can generate leads through email marketing?
We should devote time and effort to discover the right way to attract the interest of your prospective client by email marketing. It is usually cheaper than other approaches and will deliver as much in exchange – and somewhat more according to the core market.
a) Selection of Email Service provider
The optimal approach is to achieve maximum revenue with a defined spending or a certain performance with a low investment. That is, it depends on the expenditure available and on the purpose that one needs to accomplish. There are several ways that distinguish between the providers, including a range of drawbacks for users. No platform suits all: design generators, maintenance, distribution, user Experience, Technical Service.
Making Choice strategically, In the long term, outstanding email marketing always requires considering and behaving not just quarter-to-quarter. One of the criteria for performance is to have selected the best email service provider.
b) Taking Permission to send emails
You need to be allowed to send emails to the target group in the first instance. And it's a way to create leads for itself. For example, you need to ask them to fill out a form on your website, blog, or landing page, so you can retain their email address and use it for promotional activities. Or you can even ask for their permission regarding the subscription of emails.
Strategic landing pages are used by 68% of B2B businesses to acquire leads. (Source: Marketo) You will now see that once you comply, it is available for you to stay in contact, a positive indication of potential conversions.
c) Offer Quality Content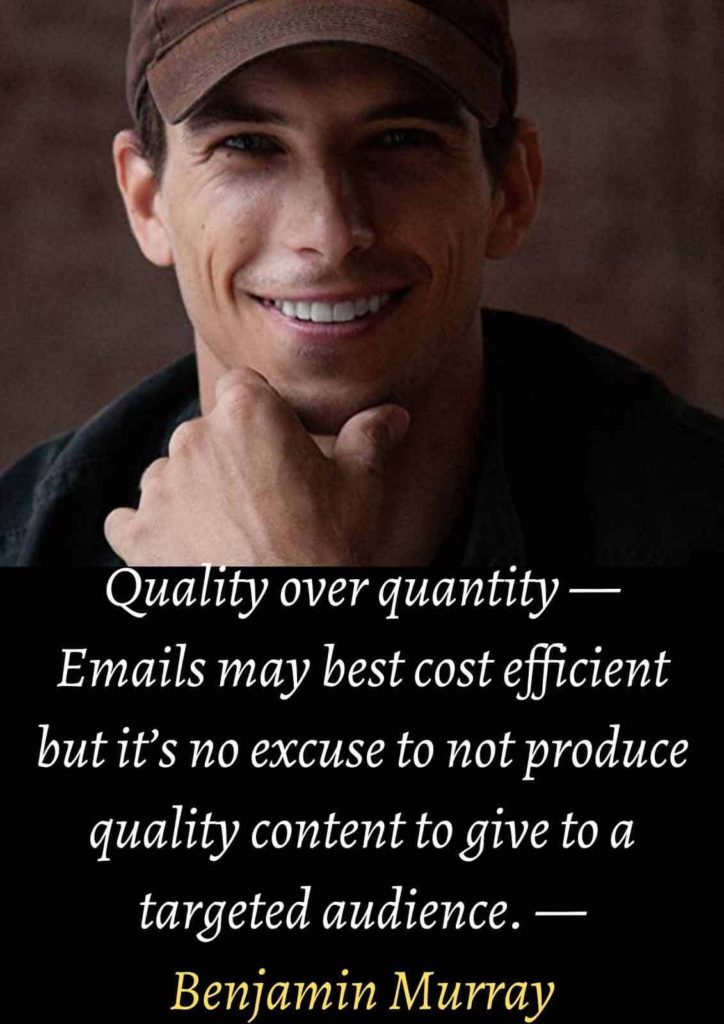 No one is interested to open an email that offers them the same details they would find online. That you will either delete it or hold until some time – and just won't see it again anymore. But you would have to deliver something different to your target group if you want to make your email marketing effect. This could be a promotional deal, a free event, a discount, or a reward for early visitors. Everything that lets them think they get a variety from you. The content you share should be valuable and subject to more importance.
d) Personalization
Everyone must be aware that personalization plays an important role in email marketing. Perhaps the most popular way to do so is by naming the audience. Nonetheless, that might not be the right approach to achieve something, although it seems fair. The problem is that so much familiarity can sound artificial and awkward so early. We need to be cautious particularly in your first email. What you have to is to send an email that reflects the need for personalization, not like automation.
e) Keep it engaging
First of all, the first move in writing e-mail content is to recognize the interest your subscribers can carry. When the audience engages with some advertised material, they may wonder what it would offer.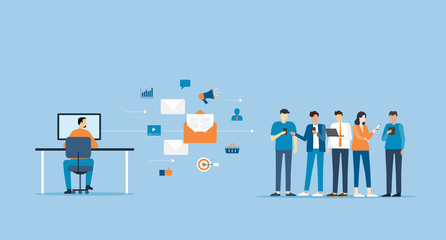 In your email text, the response should be simple. It is vital for producing powerful emails with which people not only want to subscribe but also open and connect.
f) Use visuals
And as online services continue to expand in usability and visibility, the graphics or videos accompanying the material is one of the better ways to stand out from the crowd and boost conversions.
People are 85 percent more likely to buy a product after viewing a product video. (Source: Larry Kim)
Strong visuals grab the eye and give life to email and make your post sparkle with inspiration and imagination.
g) Make it shareable
Would you like to bring in more leads the right way? Word of the mouth has no lip to ear. A Forwarded email performs almost as well in one or the other situations.
Say anything like this at the end of the email: "Do you enjoy this email? Feel comfortable to let your mates know about it! "Most are not going to. But those who do, without your finger moving, may generate more lead for your company.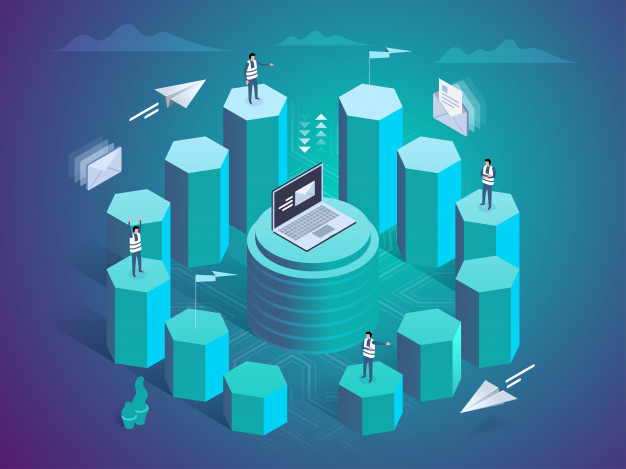 h) Send regular emails
You may set up an automated program that encourages readers to be part of your email database utilizing email marketing software. One day, five days, and ten days after individual registration the automatic respondent will be sent.
Email Communication will establish a connection between a company and its clients. Sharing essential contents on time can help them know, for example, whether discounting or current trends are the correct choice.
Scale up your brand visibility with Email Marketing.
i) Figure Out the best time to send
We want to let you know that we should send emails at the best time because we want more input and more data to be made accessible in order to make more visibility of your brand. And all of that as the result of increased customers' increased subscriptions.
You must know the further things about the time and day to send emails:
Perfect Time to send email
Best Day to send email
When did you get to know what the right time to email is?
How do you get the right information?
How do you have more interactions and responses?
j) Add Offers
The e-mail inboxes give unique brand recognition. Email provides you with the leverage you need to impress your clients with deals you can not find online, not to publish on social media or to print a print ad. With special sales or downloads via e-mail, the readers will stay interested and will be willing to purchase more.
k) Make it readable through mobile devices
69% of web customers are influenced by a company's emails to make a purchase from their smartphone (Source: Disruptive Advertising) and according to Campaign Monitor, One out of every 3 clicks in an email is registered on a mobile device.
Data such as this demonstrate that mobile devices are becoming highly popular among consumers. People tend to read e-mail or other content on tablets or smartphones nowadays rather than on desktops or notebooks. Thus, communications with all kinds of mobile devices should be optimized.
l) Bring them to your landing page
DO connect your mail with a landing page that covers the information of the e-mail, if your email marketing strategy is to direct the traffic to your website. It is easier to connect a single page than to connect a whole website where people may locate important details and do not have to search the website manually. Link it to a related landing page to the point solution through your email. This stimulates lead generation and improves conversions through e-mail marketing campaigns.
m) Appealing Call To Action
The key components in all email marketing strategies are Call-to-Actions. Therefore, it is necessary for visitors to easily recognize the message and call-to-action buttons above the fold. The less you give the call-to-action buttons, the more likely the lead generation improves.
Adding a call-to-action button in your emails instead of simply a text link can lead to a 28% increase in click-throughs (Source: Campaign Monitor)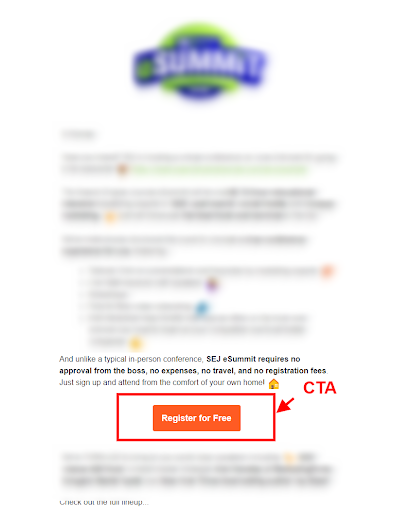 n) Conduct A/B Testing
And finally checking your email strategy before you touch the sending button is essential for your brand. You need to evaluate through A / B Testing and verify the performance in your email campaign. Either the shade adjustment or CTA button allocation or other content error, this check can help you find and fix the gaps before you hit the audience. A well-established and successful email marketing strategy can enable you to achieve the desired figures.
Scale up your brand visibility with Email Marketing.
Final Words
Apart from this general strategies should be kept in mind like an impressive subject line, avoid the use of no-reply email, keeping email list updated, keep your email concise, etc.
The targets are being changed from the need for additional subscriptions to maintain, that we have covered above, and receive the profits for those subscriptions and this can be achieved if we generate the leads strategically, Even the various analysis has shown that the key goals for e-mail forms involve strengthening email engagement, growing advertising profits, and rising the number of customers for businesses.