Attention Shopify Merchants! Here Are 5 Reasons Why You Should Sell on Kaufland.de Marketplace!
Running short of time? Get PDF of the blog in your mail.

Play Now
Given the possibilities of scaling your business on the internet, reaching out to new customers is confined to some clicks. Cross-border commerce is an ecosystem where you can sell products from your Shopify store to online marketplaces. Think of a marketplace as a hub of active users searching and shopping for all kinds of products. Isn't it exciting? How about selling on Germany's most significant online marketplaces? European eCommerce is mushrooming year over year, and Kaufland.de is one of the best marketplaces to sell online. CedCommerce presents an apex integration solution that will help you to sell on the Kaufland.de marketplace. This integration solution comes with a 14-day trial where you can sync, upload, and fulfill orders from the marketplace through our unified app.
Should you sell on the Kaufland.de marketplace? What makes Kaufland.de one of the best marketplaces to sell online? Let's find out!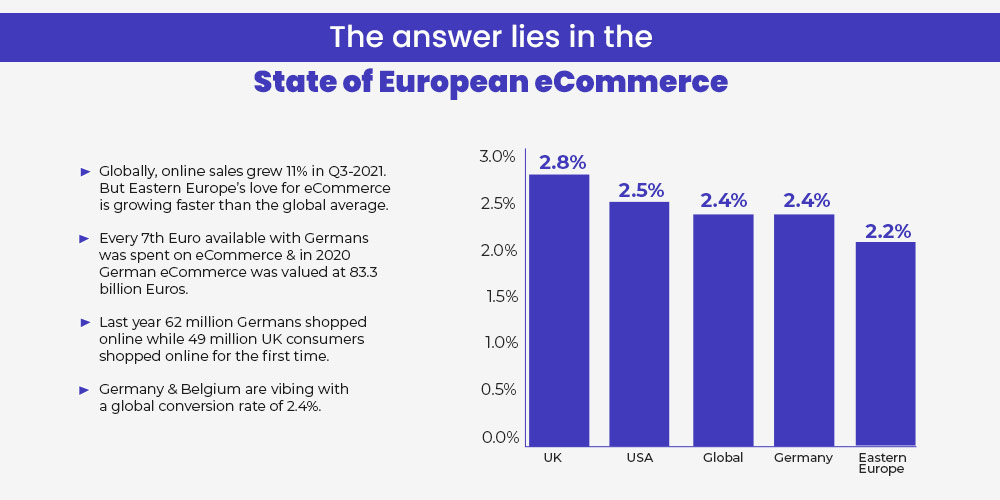 5 Reasons Why Kaufland.de is the Best Marketplace to Sell Online –
German eCommerce is booming, and Deutsche shoppers will continue to shop online. As a result, Shopify merchants should consider selling on the Kaufland.de marketplace. If you are a Shopify merchant then here are 5 solid reasons why you should sell on the Kaufland.de marketplace.
A Lot is Happening on Online Marketplaces –
Third-party online marketplaces have become a lucrative option for shoppers to discover brands and products. According to a study, 42% of US consumers said they shopped a lot from marketplaces. In 2021, such shoppers mushroomed to 57%. Power shoppers (who shop at least once a week) are shopping more on online marketplaces than from independent retailers.
Online marketplaces are a hub of millions of active userbases, and if you want to scale your Shopify store, then Kaufland.de is the best marketplace to sell online. Cross-border selling on Kaufland.de and managing your listings are confined to some clicks within this integration solution.
Why Settle for Less?
A dynamic storefront alone won't let you taste the real success. It's like if you run half a mile then you stay fit. But by running half a mile more you can also build your strength and stamina. And the same goes with your Shopify store. It is great that you have set up a dynamic storefront, but selling as an independent retailer is not the key to going global. Why settle for less when there are multichannel solutions available for Shopify merchants?
Depending on the regions you want to cater to, you can pick a marketplace and sell your products there. It is not wrong to set new revenue streams when the possibilities to sell on the internet are more than just setting up your storefront. So, what else is stopping you?
Kaufland.de is a Merchant-Friendly Online Marketplace –
Do you know how many monthly active users are there on Kaufland.de? No less than 30 million! So, if you are selling on this marketplace, then your products are being viewed by 32 million German online shoppers. The marketplace is a suite of 5000+ product categories that are being searched every day, and you only need to have EAN or GTIN to be a part of its seller community. You can upload as many products as you like, and you only have to pay a small commission on realized sales and not on the number of listings. As a result, the Kaufland.de integration solution is subtle for you to kickstart their multichannel journey.
Testify First & Pay Later –
There is always a cost attached to selling on online marketplaces. Sometimes it is the monetary cost, while sometimes, it is your time and effort. But the cost of selling on online marketplaces is nothing compared to the revenue generated from them.
Let's say you have spent $30 to set up your storefront on a marketplace. As soon as you bag 5 orders, you will already achieve a break-even point. Any order afterward if your profit.
Do not take the cost of selling on the marketplaces as cost. Rather, consider it as a lucrative investment. Kaufland.de marketplace can be your way to connect with millions of German shoppers and that too for a 14-day free trial period!
Cross-Border Commerce –
Selling on the internet is a pit of lucrative options. Options to connect with more customers, generate revenues and see your business nurturing into a brand. But to do so, you need to think outside your Shopify store, and cross-border commerce is where you should be brainstorming.
If you want to sell internationally, then signing up with online marketplaces is the key to unlocking new possibilities of cross-border commerce. And when there is an app that enables you to showcase products on Germany's one of the busiest online marketplaces (for 14-days free), then there should be no reason left for not trying the Kaufland.de integration solution.
And this brings us to another critical section as described below.
Barriers to Cros-Border eCommerce –
If you want your brand to be present outside your homeland then you need to be conscious about a few things. At the same time, the process of discovering, ordering, and developing goods remains the same. Just the look-and-feel aspect of your Shopify store chances. Below are the 3 barriers to cross-border commerce.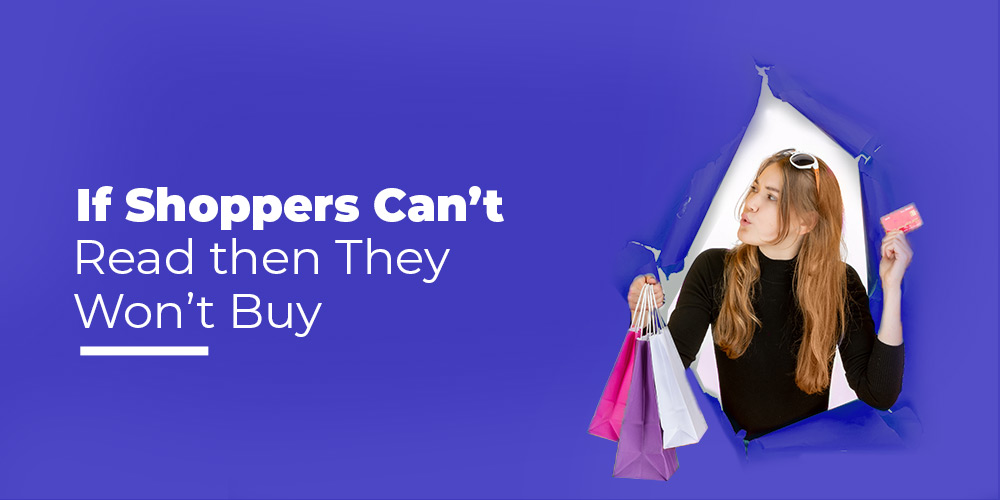 Let's say that you are selling clothes online from the US. But what about shoppers who aren't well versed in the English language? You sure don't want potential customers to run away from your store because they could not understand the language.
To give your store an international look-and-feel, you should see that shoppers can prefer a language they prefer. There are numerous free and paid apps on Shopify that help you unlock the realms of a native Shopify store experience.
But these apps might hamper your store's speed, and some apps ask you to pay soon after downloading. What to do now? You can reach out to our Shopify experts, who will assess your store and suggest third-party apps suitable for your business.
Since industry experts take care of your store, you can stop worrying about its speed and user experience. Reach out to our friendly experts and break the barriers of cross-border commerce with CedCommerce.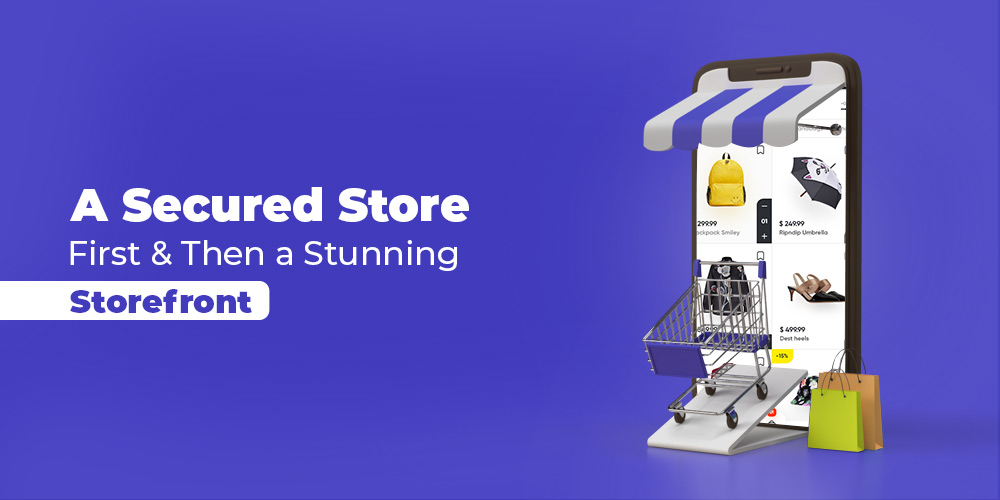 When your business is not as recognized as that of Amazon or Walmart, first-time visitors will always be skeptical about your online store. You can judge this gap and portray a trustworthy vibe to your store's visitors by doing the following things –
Run ads with an integrated communication strategy.
Have social proof in your store.
Don't be shy to feature how many ways your store accepts payments from customers.
Testimonials, product reviews, and ratings are a must.
Publically announce your store's SSL certificate.
Always have a return and shipping policy in the footer menu.
Mention clear information about how customers can reach out to your offline shop or warehouse.
Be precise about payments.
Do you want to know more about how you can instill a sense of security in your Shopify store? Drop a message to our team of Shopify experts.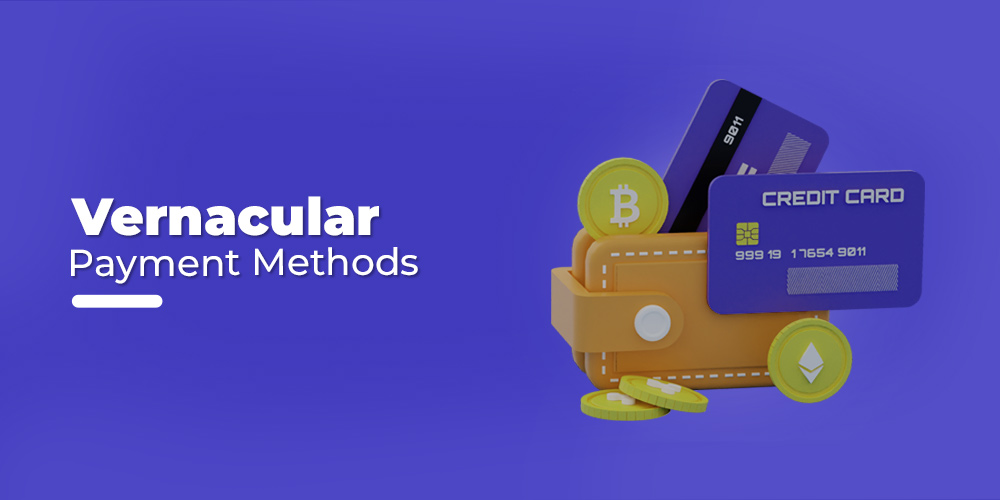 Just like shopping habits differ from region to region, how people pay online for goods and services also changes. Across the European region, shoppers prefer MasterCard or a VISA for shopping online, followed by digital wallets. On the other hand, US shoppers are more inclined towards digital wallets and paying through cryptocurrency.
So while preparing your Shopify store for cross-border commerce, don't forget to add a variety of payment methods in it. Shopify has alliances with 100+ third-party payment providers, and you need to pick the right ones to add them to your store.
Get Ready to Break the Barriers of Cross-Border Shopping with Kaufland.de Marketplace Integration Solution!
Instilling the aesthetics of cross-border in your Shopify store might be a bit of a daunting task. Give your going global agenda a kickstart by selling on the Kaufland.de marketplace. The integration solution developed by CedCommerce is a unified platform through which you can sync and upload your store's products on Germany's one of the best online marketplaces.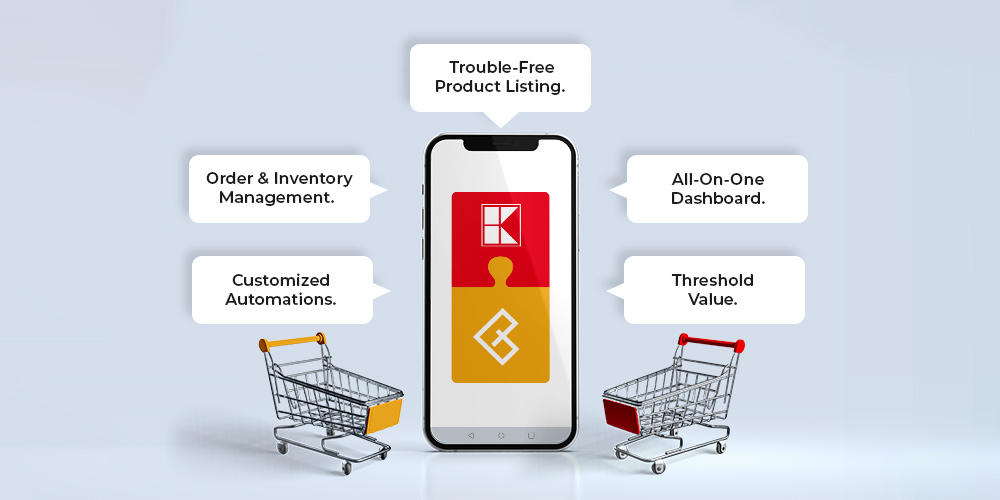 After you connect your store and Kaufland.de seller account, you can sync your products and list them there. Our app's dashboard gives you a comprehensive view of your recent activities, and you can track recent orders and fulfill them through our app. Another coolest thing about our integration solution is that a professional will help you throughout the process.
Ending Thoughts –
Kaufland.de integration solution comes with a 14-day free trial so that you can testify your experience with the marketplace. For Shopify merchants who want to grow and glow global, Kaufland.de is one of the best online marketplaces to sell products, and our integration solution is the sleekest way to do that. Multichannel, cross-border, and going global is not just about a vernacular storefront; it is about your initiatives as a Shopify merchant to reach out to global shoppers.