AliExpress Year in Review: Thinking Outside China
Running short of time? Get PDF of the blog in your mail.

Play Now
The past year was full of opportunities, obstacles, and, most notably, a shift in customer buying behavior. Let's dig into how AliExpress survived and thrived by enabling an ecosystem focused on supporting the interest of sellers and customers alike.
Dominating European Ecommerce – AliExpress Primary Focus in 2021
To lure more customers and generate trust in the marketplace, AliExpress announced a dedicated air route between China to Spain to speed up delivery time by upto 30 percent. As a result, the order delivery in the whole of Europe took only ten days.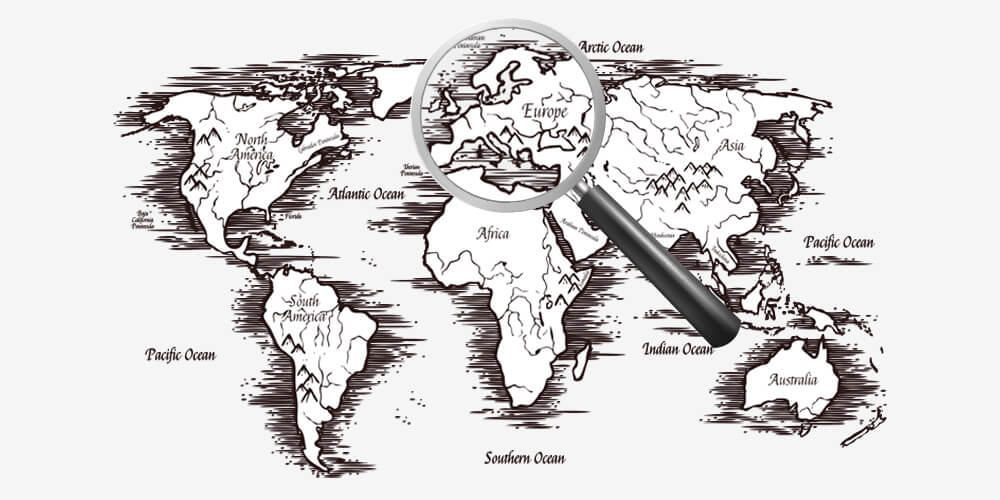 They also came with a customer-centric initiative called "On time Guarantee." It guarantees a USD 1 coupon as reimbursement for every late-arriving order shipped from China domestic selection warehouse and Cainiao overseas warehouse.
Apart from that, AliExpress plans to meet the demand of not so tech-savvy customers with seven offline stores in Spain.
Moreover, this isn't the stopping point. AliExpress ambitious plans are to open its largest logistics center in Poland, followed by a parcel locker network. Thereby getting a competitive edge to make next-day order delivery possible for European (mainly polish) shoppers.
This step will help AliExpress in terms of boosting shoppers' confidence about high possibility of orders delivery without delay. Something that's the need of the hour to emerge as a reliable e-commerce marketplace in countries on the AliExpress market expansion plan list.
AliExpress Aim is Global Dominance
Multiple vital factors are working in tandem to turn the e-commerce market worth $1.4 trillion by 2025. Hence, ecommerce giants are eying a bigger bite of the ecommerce pie. Superfast delivery will be the deciding factor for global reach and emerging to be a trusted marketplace.
AliExpress seemed to have learned this crucial lesson well in advance. Hence, it partnered with Cainiao Network to boost its end-to-end logistics capabilities. As a result, claimed to deliver orders as below 10 working days for Spain & France 12 working days for Brazil 5 working days for South Korea
The War With Amazon (eCommerce Giant with $1tn Market Cap)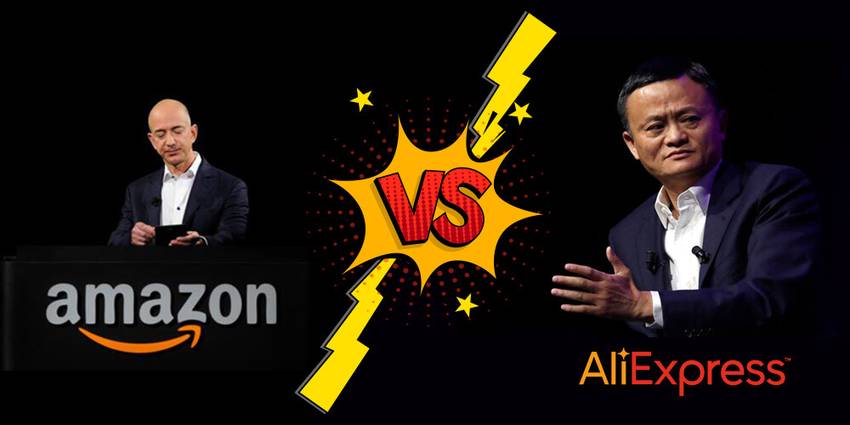 E-commerce behemoths are trying to counter the dominance of each other on the global horizon. In the race, they benefit the customer and seller to establish themselves as a reputable online shopping destination.
AliExpress is ramping up its logistical infrastructure to deliver products within 72 hours to anywhere in the world.
800 robots working in the warehouse at twice the efficiency of men are speeding up order processing
Unlike Amazon, AliExpress relies on multiple shipping partners to reach all corners of the world and has not invested in a dedicated fleet of expensive aircraft and asked shoppers to benefit from it upon taking an annual subscription.
AliExpress in 2021 tried to establish a competitive edge ahead of Single's day (the world's biggest shopping event) upon partnering with Cainiao to ensure X-day international delivery for selected items. It was made possible with automated sorting centers and a vast network of 20,000 self-pickup service points to reduce cross-border shipping time.
Interestingly, the AliExpress promised faster delivery but without any extra cost. After all, establishing a robust cross-border logistics infrastructure enabled free and fast delivery across the planet.
These efforts backed with a comparatively lower price (due to direct access to Chinese factories and merchants) sound like a tough time for Amazon.
Don't be surprised, but Alibaba Group (AliExpress is its subsidiary) has established itself as one of the leading marketplaces for consumer goods in Eastern Europe (Poland and the Czech Republic). But, Amazon couldn't make up the top 10 in this region.
AliExpress Beefed Up Their Live Streaming Efforts To Entertain European Shoppers
Live Streaming
Livestreaming is the new norm  that took online shopping by the storm. It is widely accepted with engagement rate more than other popular methods to connect and convince customers put together.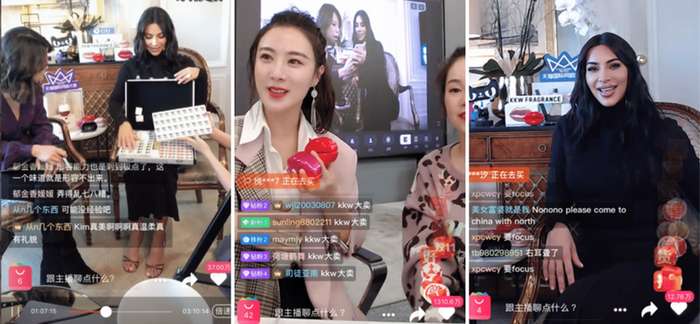 image credit: springwise
With that said, AliExpress emerged as an early adopter of this groundbreaking strategy in France with 3000 live shows. They also partnered with 180 Spanish and 100 French live streamers to generate huge volumes of engaging content to help sellers wow European shoppers with stunning first impressions.
These efforts paid off with a rise in market share from 2 % to 2.9% during the pandemic in these countries, whereas Amazon (The No.1 marketplace in Western Europe) market share remained unchanged.
Moreover, their in-app live streaming feature did a commendable job of garnering 84 million likes and comments from customers worldwide. It can be considered as one of the most successful live-streaming app.
AliExpress Preparedness For 11.11 Sale during 2021
AliExpress, in a bid to increase seller's profit during the 11.11 sale, has increased subsidy on international logistics upto 2X. Despite obstacles in shipping routes due to the pandemic, AliExpress charter flights avoided significant order delays. Moreover, customers didn't have to pay an extra penny.
AliExpress offered free delivery to orders made from Spain, France, Russia, Poland, and the UK during Singles' Day 2020. An effective strategy to win customer loyalty in a new market.
The brilliant idea of a package locker to be kept at a selected location in Paris and Madrid helped optimize the order delivery time. Thus, it did not hamper the shopping experience despite the festive rush.
Partnering with local Brazilian influencers introduced a creative campaign called The Ordinary Day vs. 11.11. The sole intent was to highlight the role of 11.11  sale in enabling affordable shopping for the people of the region
Localized shoppertainment campaigns to deepen its link with local communities in France, Spain, South Korea, Brazil, Poland, and Russia.
AliExpress Registered an Impressive Growth in 2021
AliExpress remarkable 29% year-over-year revenue growth that equals US$31,147 million signals towards its ability to capitalize on trends and be at the forefront of creating opportunities for merchants of all size.
A Few More Stats (from 11.11 Sale) That Validates AliExpress Authority As Frontrunner in E-commerce in 2021
The recently concluded 13th edition of Single's day fetched a massive US$84.54 billion in revenue. A colossal amount that dwarfs revenue generated during other shopping festivals put together.
78 brands witnessed superb sales during the 11.11 sale with USD 15 million in GMV. And almost 700 brands successfully touched USD 1.5 million in sales.
Successfully delivered a humongous one million packages during the 10-day shopping event.
AliExpress is Committed to Help Sellers With Best Strategy. All a Seller Need is the Right Solution To Embark on Journey of Endless Opportunities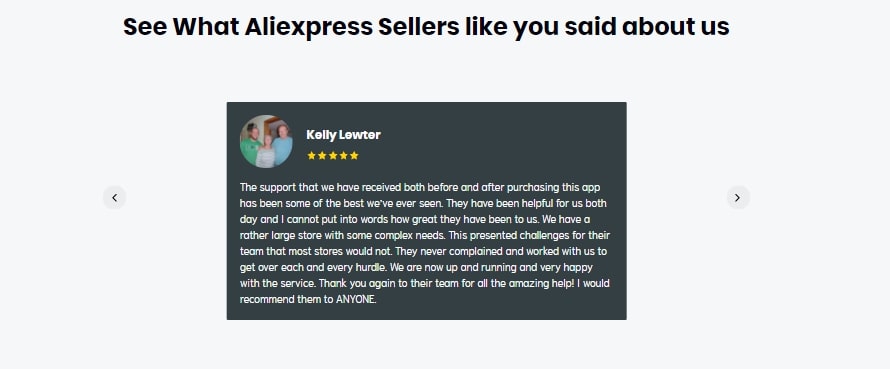 AliExpress Sellers Find it Suitable for Seamless Selling  
Summing It Up- AliExpress Is Ready To Woo Customers (& Customers are Loving It)
We can derive that AliExpress took the ownership of facilitating sellers with the best ecosystem last year. As a result, the interaction between seller and shopper became immersive as carried out in real-time.
AliExpress left no stone unturned. Therefore, online shopping will be a hassle-free experience in 2022, and being affordable will draw more customers.
Hence, selling on AliExpress will open up loads of opportunities for an online merchant who desires to sell on AliExpress.