5 Solid Situations When Hiring Shopify Experts Can be a Killer Move!
Running short of time? Get PDF of the blog in your mail.

Play Now
What can change the fortune of your business? It is not the money, investors, or rigorous promotions. It is a piece of advice, consultancy, and support. Money won't do much if you're unaware of where to channel it in your business. Whether you are managing a conventional outlet or an eCommerce store, a piece of advice can do wonders even when you have a small budget. Hiring a certified Shopify expert agency can be a product move if you manage your eCommerce business with Shopify.
These experts are recognized by Shopify as pundits in building, optimizing, marketing, and scaling Shopify stores. This blog has five solid reasons for when and why you should consult a Shopify expert agency if you want to see your business growing into a reputed brand.
But first things first.
What is a Shopify Expert Agency?
Shopify recognizes freelancers and agencies. But they are quite distinctive in many ways. Most freelancers have proficiency in just one type of work. Whereas an expert agency can do almost anything. Let's understand this with an example –
Mary Jane runs an apparel store with Shopify, and she wants someone to help her with product and collection page setup. Knowing what Mary wants, she searches for an expert and comes across a freelancer who agrees to do the job.
But when Mary asked the freelancer whether he could also customize her store, she was asked to connect with someone else. Additionally, just to set up product and collection pages, Mary had to pay $150; if she wanted custom commerce experience, she needed to find someone else. The pain is real and quite expensive, isn't it?
If Mary had searched for a certified Shopify expert agency, she could have gotten everything done at a reasonable price. Isn't it economical to connect with an all-rounder agency rather than multiple freelancers?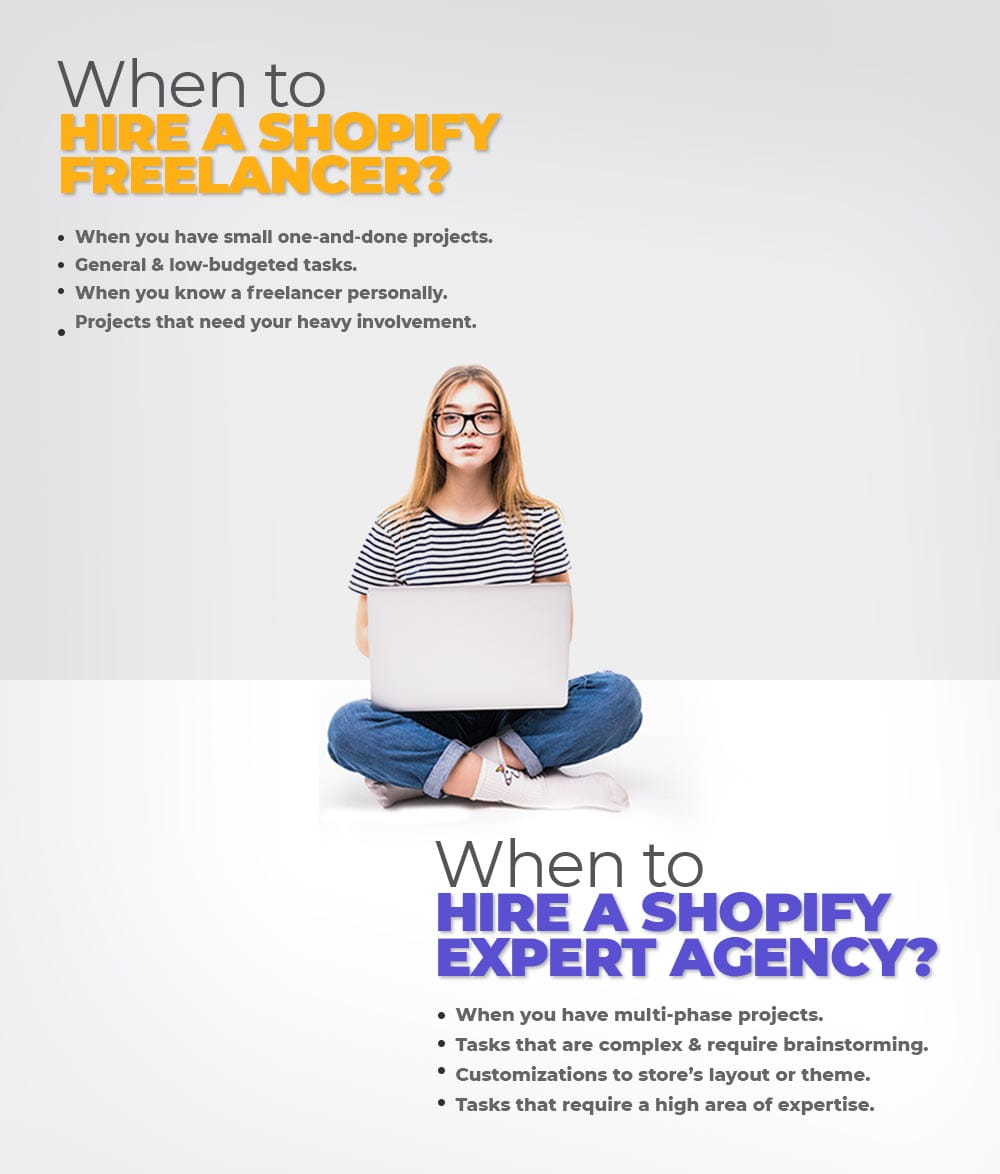 An all-rounder, Shopify expert agency is capable of delivering the following things –
Build your Shopify from scratch or redesign it.
Migrate your business to Shopify.
Set up all kinds of web pages.
Configure store settings like payments, shipping, custom domain, etc.
Customize your store's theme.
Build a theme exclusively for your store.
SEO.
Paid advertising.
Social media management.
Business consultancy, strategizing.
And the list goes on!
This is the impact of a dedicated Shopify expert agency. You name anything you want to do, and agency experts shall be on it!
5 Situations When Hiring a Shopify Expert Agency Can be a Gamechanger Move –
Now that you know what these agencies are capable of, you should be aware of five situations where consulting a Shopify expert agency can be a wise move.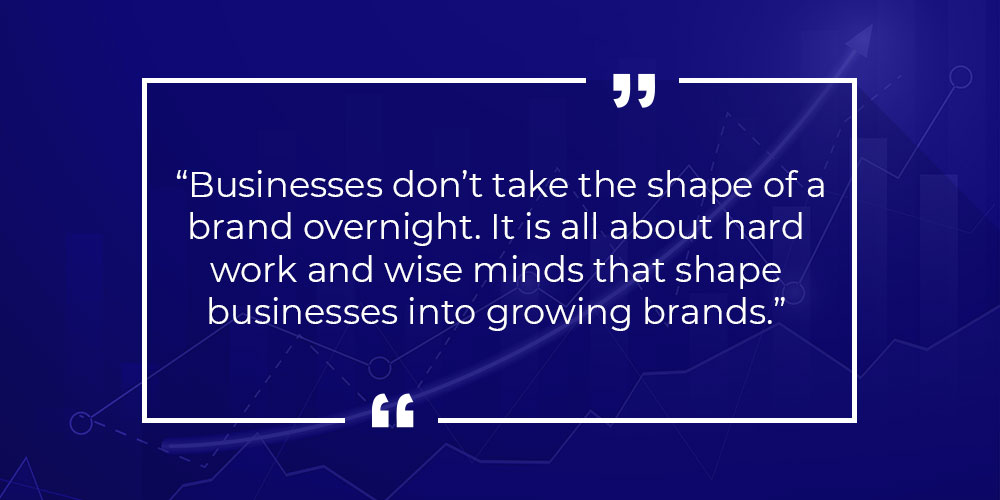 If you consult an expert agency during the initial days of store development, then you can achieve a lot more compared to others who consult experts only when things have gone out of their hands. Below are 5 situations when consulting an agency can be a game-changer move.
1. When Your Store Loads After 3 Seconds –
Now you must be wondering what the craze is for 3 seconds? Let's understand this in two aspects – from a shopper's perspective and Google's perspective.
Shopper's Perspective – Shoppers don't like to wait & their attention span is barely 3-5 seconds. If you're unable to capture their attention within 5 seconds, it will go unnoticed no matter how strong your value proposition is.
If your Shopify store loads slowly, other shopping websites are too. Thus, it would be best to ensure that it loads within 3 seconds or less when you launch your Shopify store.
Google's Perspective – Search engines too prefer speedy and responsive shipping websites. Last year, Google revealed its core web vitals telling the dire need for safe, responsive, and brisk browsing. All the elements of your website should load within 3 seconds or less. If it takes more than that, then under the eyes of Google, your Shopify will never have good authority on the rich search results.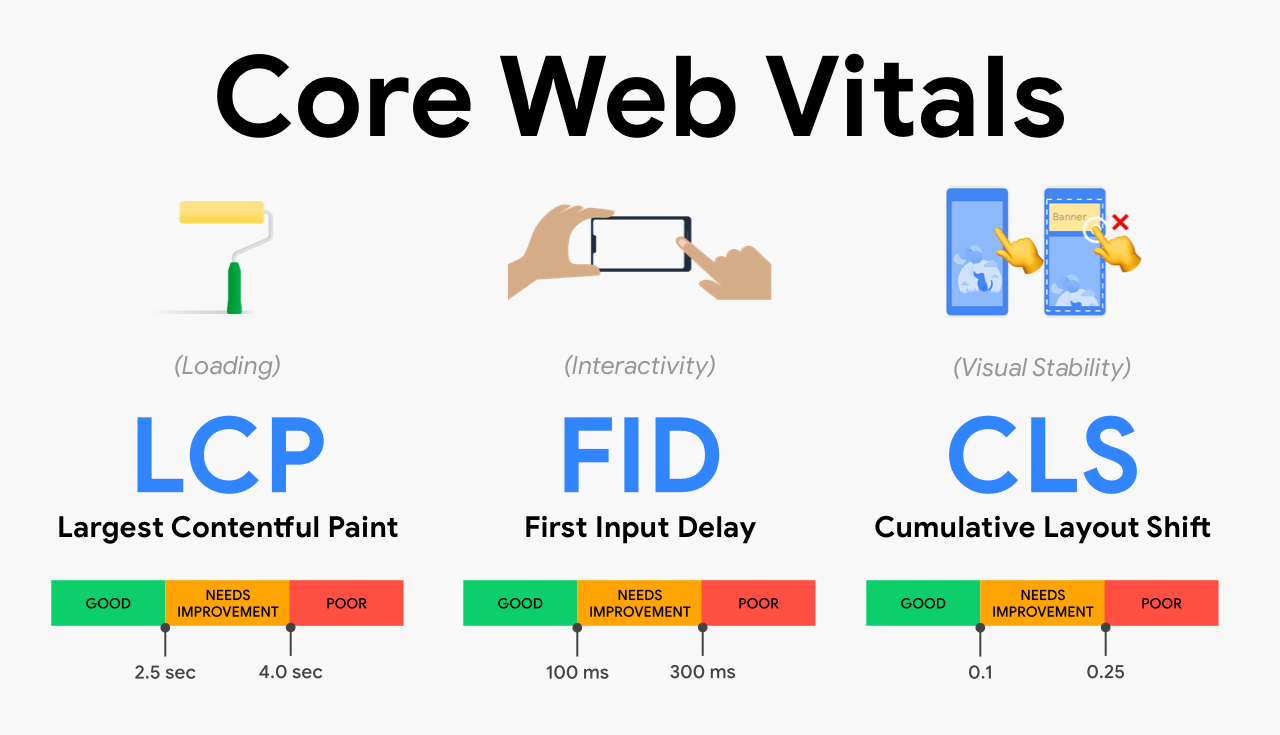 If you want your Shopify store to load at the speed of light, then you can hire a Shopify expert agency. Share your store's collaborator access with our team of experts, and we will take of everything else.
2. When You Want a Search Engine Optimized Shopping Store –
All kinds of websites have their existence in rich search results. But it's not something you do today and tomorrow, giving you the desired outcome.
Ranking your store on search engines is a time-consuming process. Extensive keyword research specific to your niche is just one of the things you do. Search engine optimization is not just about keywords and running ads.
If you're pretty serious about your Shopify store, you've got to think outside the box and do things others aren't aware of. When you combine the power of these practices, only then you will be able to create a search engine optimize Shopify store –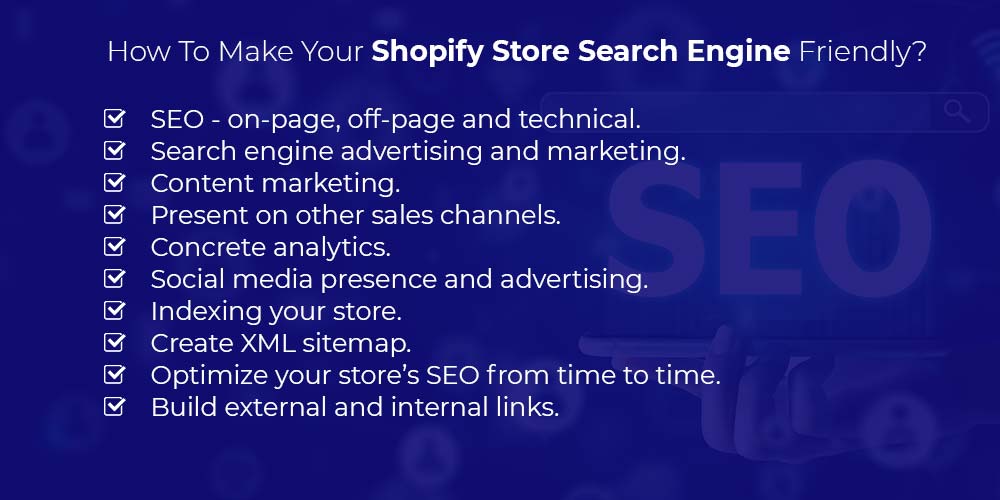 But isn't this too much? You must be already occupied with manufacturers, keeping an eye on upcoming trends. And suddenly, you're being asked to add these things too!
What to now? Simple – consult a Shopify expert agency that will plan, strategize, and execute in a way that makes your website a search engine-friendly eCommerce site.
3. Before Festive Bell Rings –
Festivals are a great time to see your business growing. It is that time when you shouldn't be lagging in terms of your store's speed, responsiveness, discounts, and reach. How annoying would it be to see your server repeatedly crashing when other merchants enjoy repeated orders, traffic, and more conversions?
You need to maintain and manage your Shopify store before the festive season, during the festive time, and when it's over. Why do all this alone when you can have a certified Shopify expert agency? If you think that you'll be able to pull through with the current design and layout, you're wrong. Before festivals make an appearance, make sure you do the following things –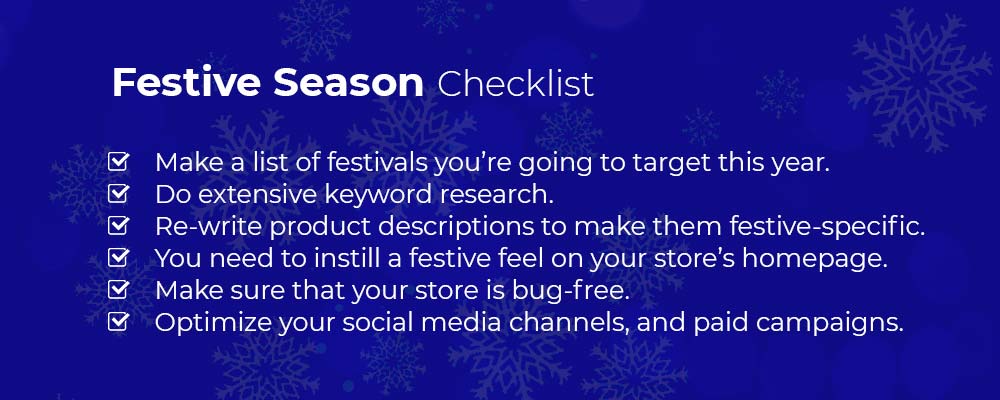 You might be able to pull everything off by yourself, but imagine how time-consuming everything will be. If you consult an expert agency, you will save your time, but you can do things well before the timeline and save yourself from getting messed up last-minute!
4. When You Want a Better Store Design –
Creating an eCommerce website is one thing and turning it into a shopping destination is another. Just because you have a Shopify store doesn't mean that it will be great from day one.
Here's a bummer – shoppers remember everything. How convenient it was for them to find your store, how easily their order was placed and delivered. And most importantly, their overall shopping experience.
If you want to create an impact, you need to balance your store set-up and design. Have a look at this Shopify store –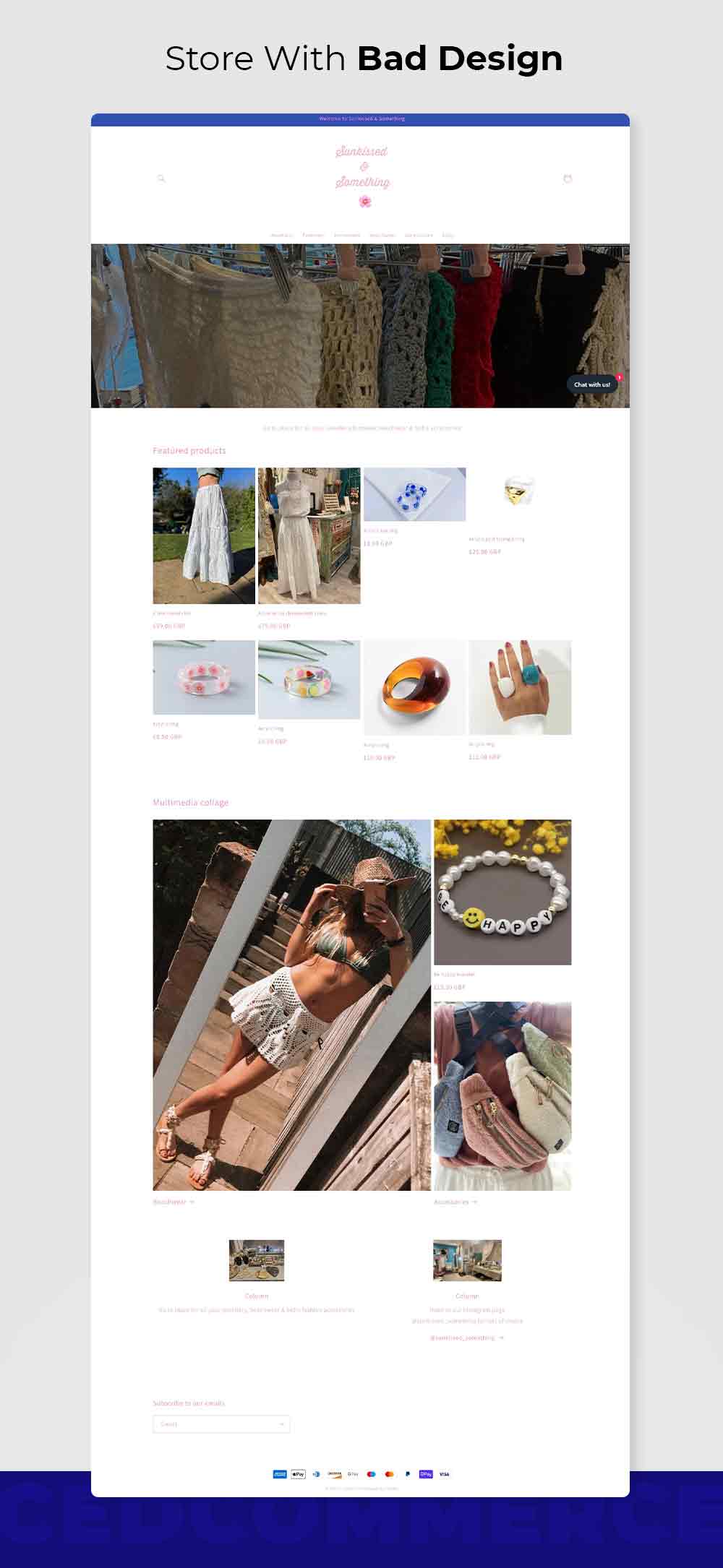 What's so disturbing about this online store? They have a header menu, checkout button, products, and a theme. But even after having all the elements, why do we get the "I'm not going to place my order from here" feeling?
Now, have a look at this Shopify store –
The catch here is a good store design! Before product to the magic, your store's design, look, feel and decide whether visitors will travel through your store or not. If you want to come up with a captivating design for your online store, then you can get in touch with a Shopify expert agency to discuss the following things –
UI/UX layout.
Design elements.
Store's navigation.
Custom commerce experience.
And everything else that adds up to a great eCommerce store design.
5. When You Want to Surpass Your Competition –
Let's be honest. You're not the only one selling apparel or a pair of sneakers online. Whatever your niche is, you will find hundreds of big and small merchants trying to dominate the market and win over shoppers' trust.
Entering a niche market is one thing, and dominating the niche is another. By building your shopping website, you have merely entered the niche. How are you planning to dominate?
That's when you can consult a Shopify expert agency. Building and optimizing Shopify stores is just one of the many things in their portfolio. An expert agency can help you to plan your next move, strategize your business, and execute marketing and promotions activities.
Surpassing your competition is not always about showing your ad above them. It is about stealing the show from your competition like a showstopper. Here's how you can beat the competition with a Shopify agency by your side –
Plan and execute search engine advertising for your store.
Set up sales channels for regular revenue flow.
Track and analyze your store's traffic.
Maintain your Shopify store's speed, responsiveness, and user experience.
Strategize your business and nurture it into an emerging brand.
Cream content, surrounded by top-notch graphic elements.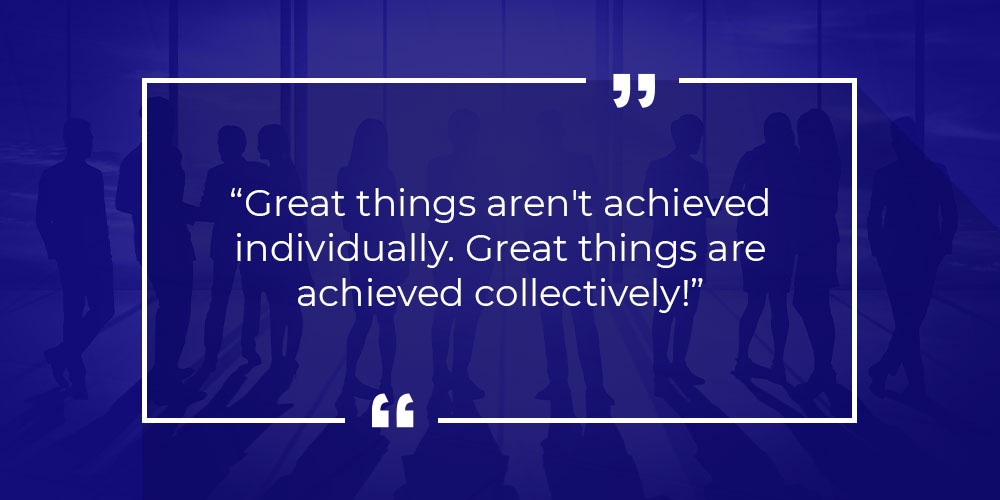 How to Find the Right Expert Agency for Your Shopify Store?
Do you know that there are more than 100 expert agencies and freelancers in Shopify's expert marketplace? Now the question is, how to find the right expert agency for your Shopify store? Before you delegate your store to someone, make sure you check the following things –
The number of jobs completed by them.
What is their average rating?
Do they fall under your budget?
Do they have a website and a grievance addressing model?
Make sure that you sign an agreement and read the conditions mentioned.
Are they open to discussing any last-minute changes?
Don't forget to check their previous works.
A thorough background check is required before delegating your Shopify store to someone else.
CedCommerce – Your Friendly Shopify Expert Agency to Build, Optimize & Scale Your Shopify Store!
Here is one merchant-friendly expert agency that has been building leading Shopify stores since 2019 – CedCommerce.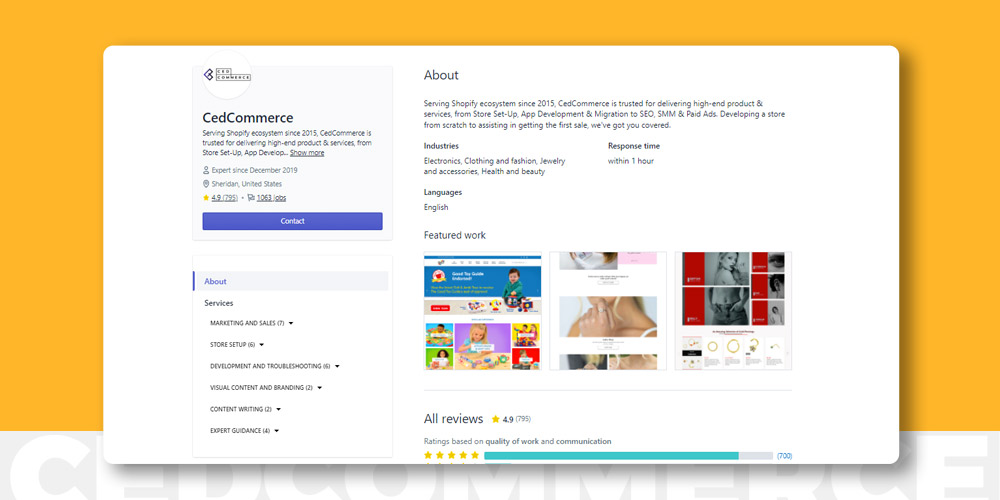 Before CedCommerce was crowned as a dedicated Shopify expert agency, the team actively participated in Shopify's community, allowing them to interact with merchants and understand their pain points.
This seriousness and willingness to work with merchants make CedCommerce stand apart from other expert agencies. If you manage your eCommerce business with Shopify, then here's how CedCommerce can be useful –
Create or optimize your store.
Migrate your business to Shopify from other platforms.
Setup main web pages like – About Us, Privacy policy, product, or collection pages.
Install third-party apps without hampering your store's speed.
Customize your store and theme.
Store and product-wise SEO.
Setup prominent sales channels.
Search engine advertising.
Guidance in marketing and sales.
Strategize your business to gain a competitive advantage.
And the list goes on!
If you want to see your business turn into an emerging brand, then you should get in touch with CedCommerce – your friendly Shopify experts agency. Here's what our clients have to say about their experience with us –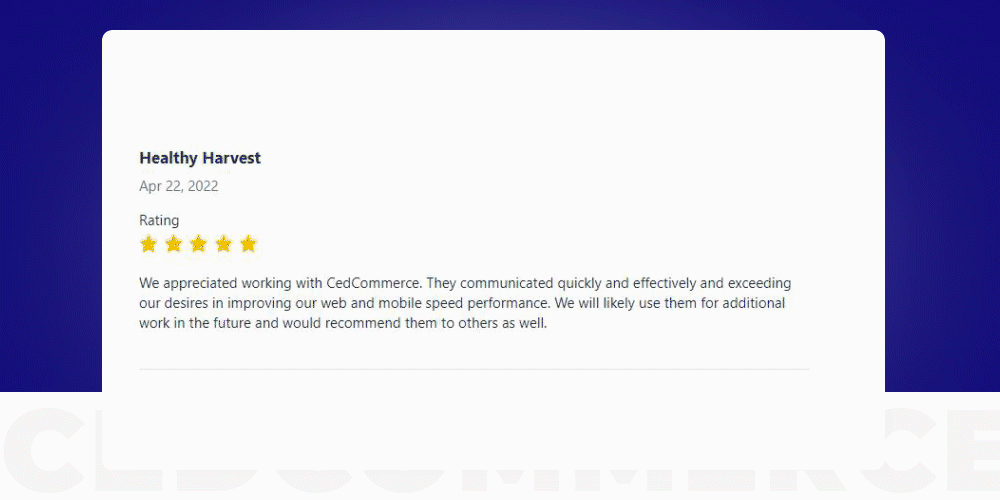 Summing Up –
Shopify expert agency is like a supermarket of convenience, with team players, tailored solutions, and topnotch ideas to flip the fortune of your Shopify store. But not all agencies deliver their promises. Get in touch with CedCommerce today and watch how our experts unleash the true potential of your Shopify store.