4 Highly Transformative Store Setup Ideas for Christmas Explained in 5 Minutes
Running short of time? Get PDF of the blog in your mail.

Play Now
After successful Black Friday and Cyber Monday sales, Shopify merchants need to steer through December; CedCommerce is here to provide you with expert guidance and store setup ideas to get the most from the last sale season of the year, "Christmas."
Well, here's the cheat sheet!
4 Shopify Store Setup Ideas Before Christmas Shopping Begins
With increased costs and inflation, customers are shifting their buying behavior, which makes it essential to have a strong strategy for sellers during Christmas. We have some highly transformative store setup ideas you can implement this Christmas to get better sales from your store.

1. Organize & Manage Products –
Customers are indeed demanding, but, an extensive list of products could frustrate them. Hence, organizing and managing products can help your customers make informed purchases.
Here's what you can do to organize your store properly for Christmas –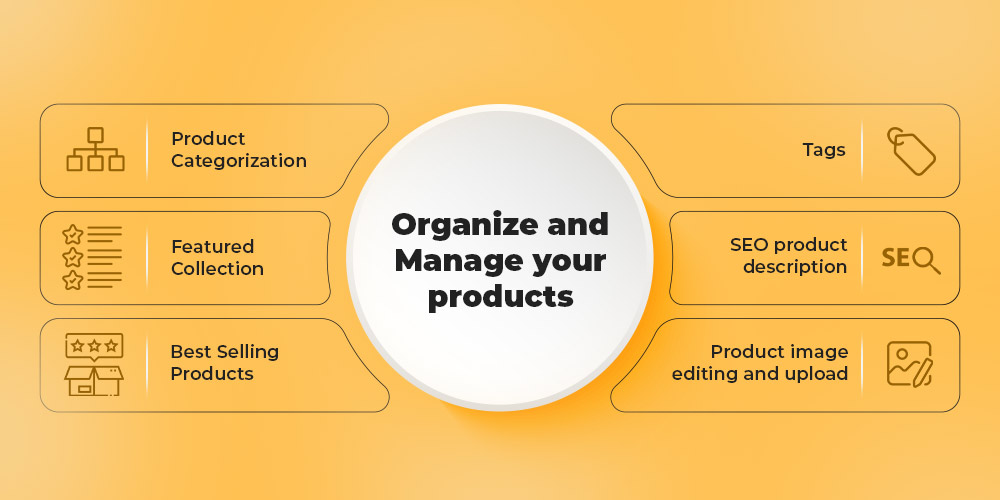 Organize and group products based on common characteristics such as brand, size, colors, type, etc., and create a proper collection.
Add product tags to help customers distinguish between similar products with different features. Tags help customers navigate through what exact products they are looking for.
Update existing product descriptions with trending high-volume keywords and offer accurate information.

Also, you can update the existing product images with resized and better-quality product pictures to help your page load faster.
You can also put up your low-performing stock for sale, as Christmas is the best time when customers look for deals on such products.
2. Get Your Menu Right –
Customers navigate your Shopify store using the links provided on the homepage and drop-down menus.
A clean & self-explanatory menu helps customers explore your store easily in no time and find the desired products from the menu links.
After adding new products to your store, you need to organize them further under a drop-down menu so customers can quickly discover them.
Having a clean and well-segregated menu helps buyers save time and increases the chances of a buyer returning to your store.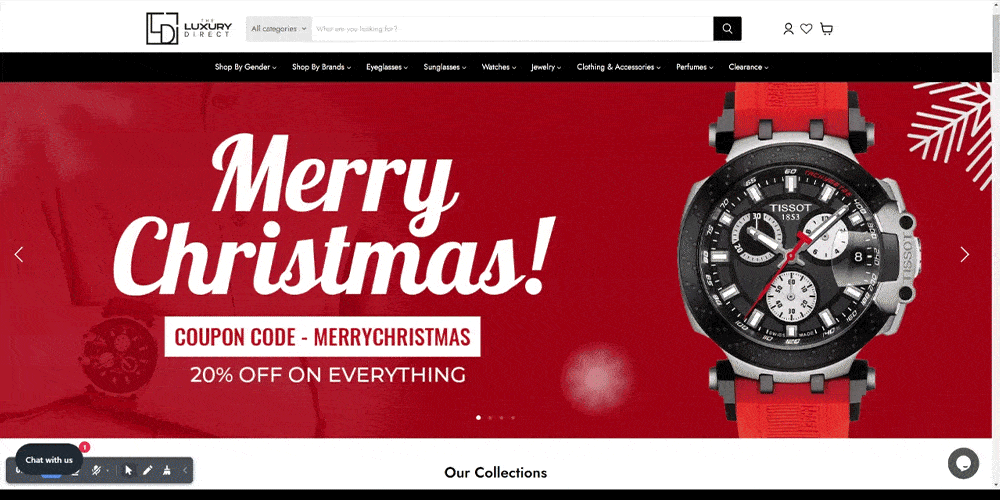 The drop-down menu, which consists of links, varies in size and appearance based on your store theme and the size of your catalog.
As Shopify experts, we can help you manage your menu section with a customized menu bar for Christmas to help customers navigate through the store for the Christmas season sale.
If you need help getting your menu links perfect, CedCommerce can help you set up your Shopify store for the Christmas festive sale so that you can focus on your customers during the season.

3. Do them right: Local Delivery and SEO
E-commerce is about the convenient and hassle-free last-mile delivery of products to consumers. With Shopify, you can set up local delivery options to deliver products within your locality.
In your store's shipping settings, you need to enable the local delivery option for locations within a distance or the postal code where you offer local delivery. You can fulfill this with your delivery staff or third-party delivery service.
With Shopify Shipping and fulfillment services, businesses in Australia, Canada, and the United States can sell products to overseas locations and stock them at international warehouse locations for convenient, fast delivery.
Apart from local delivery and shipment services, local SEO is a strategy that can help your Shopify store to rank higher in search engine results for local customers.
Include location-specific keywords in your website. For example, if you manage a storefront that sells pizza bread in New York City, you could include phrases like "pizza bread in NYC".  Also, "New York" can be added to your product descriptions and other touchpoints.
Add location-specific tags to your website images to make it easier for search engines to understand where your business is located. For example, add tags like "NYC pizza store" in your product images.
By implementing these steps, you can target local customers like a pro.

4. Revamp your Shopify store for Christmas –
The most important thing is to ensure your customers have a delightful experience when they shop with you. With some creativity and effort, you can make your online store a destination for holiday shoppers. Optimizing your Shopify store's design is the key to getting better sales this month.
Consider updating your store's design to incorporate Christmas colors, patterns, and images. You can use a pre-made Christmas theme or create a custom Shopify design with the help of CedCommerce. Consider offering special holiday promotions, discounts, or gift wrapping to encourage customers to shop with you.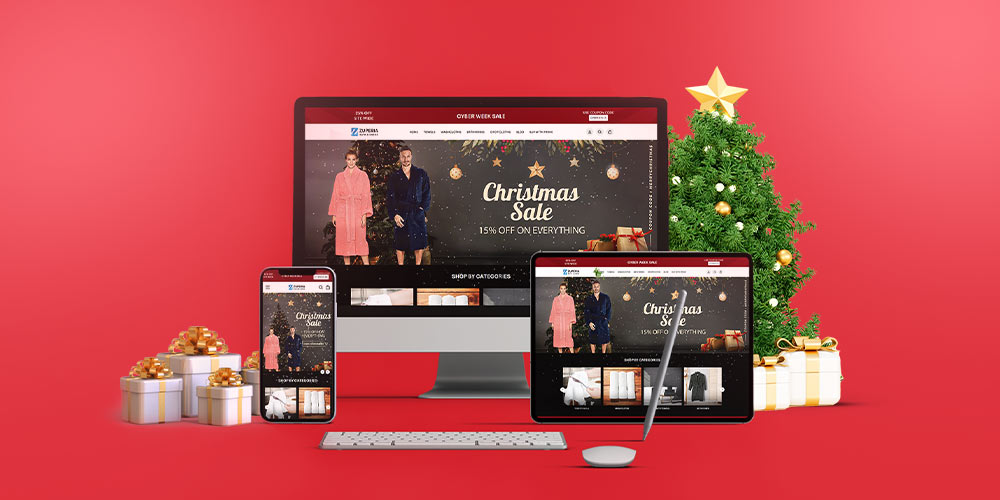 Here are some store setup ideas to put forward this Christmas season for your Shopify store –
Create a holiday landing page: Create a separate landing page on your website that showcases your holiday-themed products and promotions.
Use holiday-themed language: Use language and phrases in your marketing materials and website copy that reflect the holiday season, such as "Merry Christmas" or "Happy Holidays." This can create a festive atmosphere and make your store feel more inviting.
Add an announcement bar – Announcement bars help you announce an important message, such as special deals or discounts, or free delivery on selected products. Many themes allow you to dynamically add them to the store's header section to help customers with any important message.
Add order notes on your cart page – Order notes allow customers to add any specific information during their checkout. This information could be anything, such as a special delivery note, packing notes, or notes referring to the order as a gift for someone special.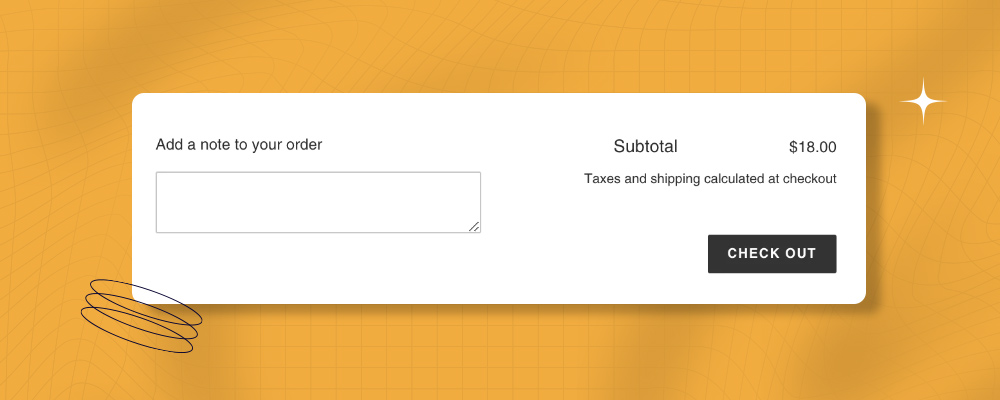 Add storefront filtering – Storefront filtering helps merchants to create filter groups based on existing product specifications, like color, budget, availability, price, and other. These filters can be applied to both search results and collections for the convenience of finding products for shoppers.
Summing Up
In the US, Shopify has over 2.7 million merchants, which suggests a fierce rival to getting more customers during the festive season.
The competition makes it necessary to start setting up your store now. We hope these four essential store setup ideas, will give you the success you are looking for this Christmas.
Please comment below if you have more Shopify store setup ideas or suggestions to add to the list for the festive month.