2022 Social Selling Trends on Facebook and Instagram That You Must Not Skip
Running short of time? Get PDF of the blog in your mail.

Play Now
The emerging social selling trends in eCommerce have seen a drastic evolution over the past couple of years. From window shopping to adding favorite products to the shopping cart, a lot has changed in buying behavior.
And as a merchant, you need to define your competitive edge to stand out amidst arising cut-throat competition.
Table of Content:
Like clothing brands – Zara, H&M, Dyson, which have marked their entry into the Metaverse world. Where shoppers are having a 3D virtual store to select and buy their desired products. The fashion brands – Nike, Gucci, Adidas, BoohooMAN, and Forever 21 have also joined this league.
No doubt Metaverse has begun this year in full force but, it would take time to reach small and medium-sized businesses.
Over a few years, Meta has invested a lot in Live Stream Shopping and Instagram Shopping.
As reported by Instagram for Business, 44% of shoppers discover and buy products weekly via shopping tags.
On the other hand, 26% of shoppers use Facebook as their prime social shopping platform.
According to Adweek, Facebook Commerce Surfaces standalone holds 85% of social commerce business.
Hence, it is quite evident that social selling on Facebook and Instagram would be a game-changer. Not only in 2022 but also in the consequent five years!
Therefore, it is high time to expand your eCommerce business towards social commerce. Where Facebook Commerce Surfaces with a cumulative active user base of 4+ Billion are the smart choice.
What are the trending products to sell in 2022?
Below is the comprehensive list of 10 best-selling products that you must and must consider:
1. Apparels and Jewellery:
Clothing, lifestyle, and fashion accessories have garnered huge traction among youth – Millenials and Gen Z in 2022. The high-definition exposure of products they get on Facebook and Instagram makes selling super easy. What all is needed – the knowledge and familiarity with the trends buzzing on.
In jewelry items, oxidized, silver-plated, and platinum are the first choice of shoppers these days. Women Shoppers basically look for minimal, elegant, plus light weighted pieces of jewelry. Whereas men look for bold and defining ones.
Remember, these shoppers belong to two broad categories. The first who looks for affordable and classy products, the second who opts for branded items only.
2. Shoes:
There is a greater demand for sneakers! Apart from it, casual plus sports shoes and boots have maintained a stronghold in the 2022 market.
As a matter of fact, shoppers keep on experimenting with styling and prefer to have a variety of mix-and-match. Undoubtedly, it is a decent earning source and the most profitable business to go with.
3. Electronic Appliances:
Both the Study-from-Home and Work-from-Home have surged a sudden rise in the sale of electronic gadgets. Be it a smartphone or a full workstation setup, the demand is stable in 2022.
Especially in the pandemic scenario where the majority of the work front is online and remote. Laptops, tablets, power banks, tripods, webcams, headphones, microphones, ring lights, etc. are among the top-selling products.
4. Home Decor & Furnishing Products:
Amid the pandemic majority of people worked on their hobbies that got lost in the daily life chaos. In which, Home Decor, Cooking plus Gardening attained immense popularity and fondness.
This eventually increased the demand for crafts & artwork, homemade DIY items, eco-friendly products, rugs, curtains, blankets, kitchen & living room furniture, food & cooking items, gardening accessories like plants, customized pots, etc.
To create a beautiful, soothing, positive, and relaxed home-working environment, people are investing in this segment. As a result, these items have landed as the trending products to sell in 2022.
5. Study/Work from Home Set-Up:
As we mentioned in point 4. Electronic appliances, the study & work front requires a spacious setup in the home.
It is not limited to purchasing only a set of electronic devices. But also certain study stationaries, workstation supplies, and comfortable furniture (like chairs, tables, desk accessories, bins, storage drawers, etc).
6. Personal Care and Grooming Products:
With the ever-growing awareness of self-care, there is hype in demand for skincare, haircare, and beauty products in 2022.
Since the lockdown, 59% of consumers have spent on body care and physical wellness categories. The shoppers in this segment prefer products made up of pure organic, natural, and homemade ingredients.
7. Health and Fitness Products:
Facebook and Instagram are flooded with Yoga & Gym from Home inspirations.
It has raised the demand for yoga accessories (like yoga mats), meditation candles, healthy natural food and drinks, fitness equipment, etc.
Indeed health and fitness have come up as a major concern in the past couple of years. All age groups are actively participating in it. If you are a nutritionist, fitness coach, diet expert, (…and so on), convert today your regular Instagram Profile to Shop.
Remember, as per Meta Commerce Policies, the selling of Ingestible supplements like protein bars, protein powder, and vitamins are prohibited.
8. Books:
Both physical copies and eBooks have a sustainable demand in 2022.
An appealing Instagram Shop coupled with the book genres – Skilling, Motivational, Self-Help, Finance, Sci-fi, and Fiction would be a good start.
Don't forget to add book reviews and reels (30-60 sec short videos) about how they are going to bring value to the life of people.
9. Maternity, Baby Products, and Toys:
This segment is also the most profitable business on Facebook Commerce in 2022.
The reason being is the increasing count of Mom Influencers sponsored by brands on Facebook and Instagram.
These Mom Influencers guide through knowledge-packed live-streaming videos, reels, and stories. The topics surrounding – maternity & baby care products, clothing, exercises, precautions, post-pregnancy routine care, parenting books, mindful toys, games & many more.
There are ample products you can sell in this category and the best part is about the target audience.
You have the opportunity to sell for Moms, To-be moms, Babies, and Toddlers. The range of complete packages would be the best-selling products for your store.
10. Pet Accessories:
The shopping of pet lovers never ends! Pet supplies (toys, collars, cages) for dogs and cats are trending products to sell in 2022 on Facebook Commerce Surfaces.
Must read about Meta Commerce Policies for animal and animal products.
In addition to it, aquarium accessories for the fish tanks like heaters & thermometers, pumps & filters, decorations, lighting, and cleaning supplies are the other prominent best-selling products.
Hope we are able to give you a fair idea of trending businesses over Facebook Commerce Surfaces in 2022. But, is it enough?
To run an online recurring revenue business model, you need to gamify your social selling. And, this is what we are going to discuss in the next section.
What are the social selling trends on Facebook and Instagram?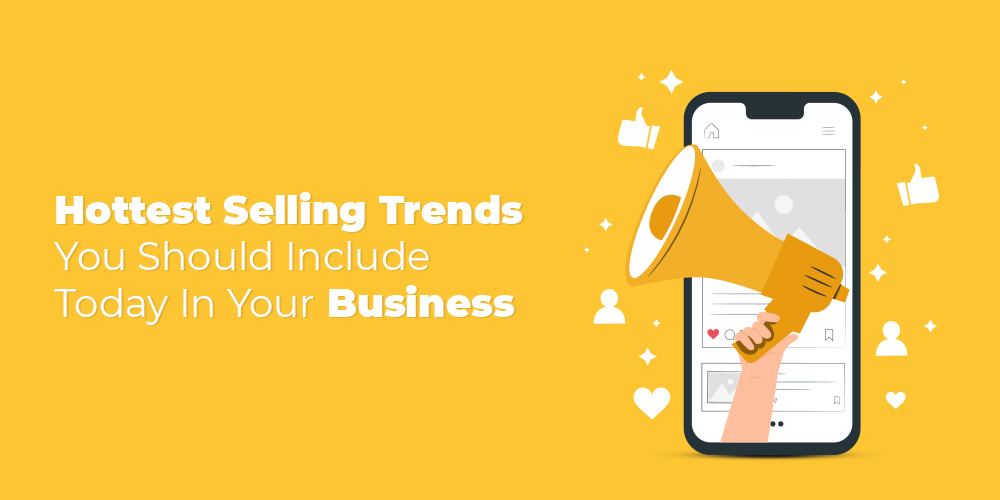 1. Brand aesthetics:
Design your brand on Facebook and Instagram Shops with appealing as well as uniform aesthetics. It must define who you are, what you do, the story of inception, vision, and testimonials.
Make sure that your storefront should be welcoming with easy navigation. The brand message to the visitors should be clear, crisp, transparent, and reliable.
2. Run Showtime:
Like we decorate, promote, and market our physical stores on special occasions and discount days, apply the same over here.
Folks, Facebook Commerce Surfaces are built upon the base of especially social media users. Therefore, treat these platforms keeping in mind the social media perspective.
Game up your online marketing 1 week prior to the special occasions, festivals, as well as big sale days. In the first place, customize your Shops on Instagram and Facebook exclusively according to the special day.
On a whole, one should feel your store that it is a complete Valentine's Week, Mother's Day, Family Day, etc.
Market through testimonials & contests, go live with your loyal customers, create bumper discounts for your existing customers & newbies, etc.
3. High-Quality Product Images:
Both Facebook and Instagram Shopping need high-quality multiple images of your products. With multiple images, we refer to the photographs taken from different angles. Since there are no restrictions so far, you can add up some exciting, creative, and thoughtful elements.
4. In-depth & SEO-Friendly Product Descriptions:
Another key point in trends is about the clear and self-explanatory product descriptions with all specifications in bullets. Insert most searched keywords (related phrases, queries) subtly in both title and description of the product. The more you will define the listing, the better are the chances to rank in the shopping feed.
5. Enhance the Visibility of the Product Catalogue:
Referring to points 4 and 5 above, the next important thing is refining your product catalog. For this, you need to take into account the two most important factors: The category and Attributes of your product.
You can consider them as bonus features that rank your products higher on Explore Feed/Tab. As it helps shoppers to discover your products through sorting, filtering, and recommendation across Facebook Commerce Surfaces.
6. Analyze the Market & Set Competitive Prices:
In online shopping, consumers have a pool of choices for comparison. And, this is the crucial pitch where you need to succeed. Keep on updating the price from time to time with respect to the ongoing market trend. Furthermore, incentivize (back up) the offer on your listings with freebies and post-sales services. Understand the buyer's journey closely!
7. Leverage the most out of Instagram Shopping:-
Start from the crisp bio to the well-defining Instagram highlights – featuring your best-selling products and testimonials.
Promote your new launches in the stories – generate curiosity through BTS, contests, free giveaways, and AR filters for your products. In addition to it, you can tag products and make use of shopping stickers like "Support Small Business".
Market your product through infotainment content in posts and IGTV with personalized hashtags, coupled with the Instagram Guide series.
Go Live once a week with your followers, discuss your products, and listen to their pain points, suggestions, and feedback.
8. Make your Shoppable Posts & Videos Context Rich:
Usually, merchants invest a lot of time in capturing HD photographs but lack somewhere to add context & entertainment. This is what you can cope with up here!
Create interactive shoppable posts, and 360-degree videos, tag products directly, add call-to-action, and thereupon do social selling hassle-free.
Never ever go plain on social media, in fact, write your captions in a conversation and encouraging tone. Keep this trend in regular practice and you will subsequently see positive results.
9. Facilitate In-app checkout (Currently available for the US):
Most consumers abandon shopping carts at the time of final payment. The reason behind this is ongoing fraud and in addition to it, unreliable payment methods.
On Facebook Commerce Surfaces, you can facilitate the option of in-app checkout. If the same is unavailable in your region, don't worry at all in this case as customers can tap "Shop now". And, thereupon can visit your website to complete their final purchase.
10. Boost Sales via Live Stream Shopping:
It is predicted that by 2027 the live-streaming industry is expected to reach $184.3 billion. In reality, already 80% of consumers opt for live videos before making a final purchase. Isn't it huge?
To scale online business, brands must facilitate Live Stream Shopping by directly tagging the products for sale. Don't get confused between Live Streaming & Live Stream Shopping – both are different from each other.
It is currently available in the US, UK, Canada, Ireland, France, Germany, Italy, Spain, Puerto Rico, as well as the Netherlands.
Note: The checkout option is available only in the US.
11. Influencer Marketing
Collaborate with your niche-related content creators, micro as well as nano influencers. It is currently an emerging social media trend and word-of-mouth marketing.
And most importantly, a much more affordable advertising format where you as a brand create awareness to an active target audience.
12. Run Social Cause Marketing Campaigns:
Raise your brand value by supporting the social causes prevailing in your region. These campaigns amalgamate Corporate Social Responsibility (CSR) with the brand's ethical grounds.
Like Go Green, Save Every Drop, Gender Equality, Mental Health, Support Humans of All Shapes & Colors, and furthermore. (Refrain from controversial and political agendas!)
Shoppers love to be associated with such brands and eventually become brand advocates. As a result, you attract all those new leads and customers supporting the same good cause.
13. Respond to Direct Messages & Ensure the Fastest Customer Support:
Gone are the days when consumers had to wait for 24 hours to get their queries resolved. The faster you close their queries, the better you nurture leads and customer relationships. Thus, resulting in customer satisfaction!
Don't make the process complicated, instead, keep all communications omnichannel, synchronized, fast, and 99.9% solution-oriented.
Specifically, on Facebook and Instagram, consumers don't hesitate to share their issues/order requests in the comments, stories, and posts.
Therefore, if you are a small business owner, have a community manager or a people person to get it monitored. For medium-sized businesses and above, we recommend you have a dedicated customer support/service team.
14. Run Facebook and Instagram Ads in Different Interactive Formats:
Based on the buyer's journey in your store, you must run collection ads of top-selling items from the product catalog.
No doubt shoppers purchase after a lot of research but they prefer to look once the recommended products by brand.
This in turn will help and moreover encourage shoppers to make a final buying decision. Make sure the analytics by Facebook pixel events track close to the buying behaviour of the shoppers.
There are more advertisement formats to opt for like image ads, video ads, and carousel ads. For specifically Instagram, there are – reel ads, stories ads, slideshow ads, and ads in the explore feed/page.
15. Connect your Shopify Store with Facebook and Instagram Integration Solution:
To manage products, orders, as well as inventory across multiple selling platforms you need an integration solution. That can import your listing to a centralized system from where you can seamlessly manage end-to-end business operations.
The Facebook and Instagram Shopping App by CedCommerce (available free of cost) is among the top-rated integrated solutions which:
Set up your Facebook & Instagram Shops in just three-simple onboarding steps.
Link your store with a suite of Facebook Business tools.
Facilitate hassle-free profiling and bulk uploading of products to Facebook Catalogue.
Synchronize real-time orders as well as inventory status.
Manage product auto-updates (price, features, addition/deletion, and threshold inventory) straight from your Shopify Store.
Above all, provides an onsite checkout feature (for the US only) that makes selling more convenient and authentic.
Once coupled with an integration solution, your online store is all set for full-fledged selling on Facebook and Instagram.
The above are 15 must-have social selling trends and requirements for a successful online business.
Easy-going, scalable, and free (except for budgets involved in ads)! What you need to work upon is – building community, brand, and relations, and equally important – converting followers into customers.
CedCommerce Extends Support to SMBs at $0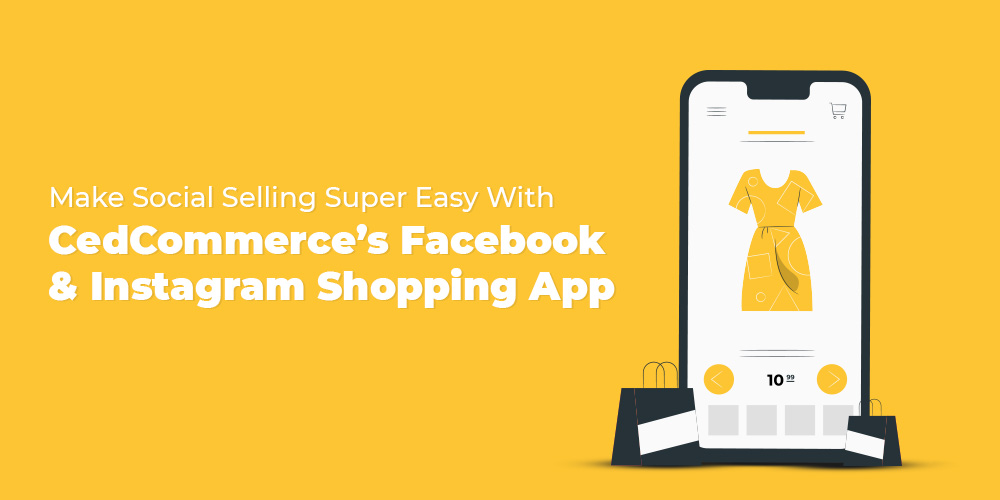 Considering the pandemic scenario, CedCommerce is helping out small and medium-sized businesses since 2020 absolutely free of cost. Additionally, CedCommerce is the official Facebook Business Partner that has successfully catered to 11000+ satisfied customers.
As a merchant, you need an all-in-one app to effortlessly manage products, orders, and business communications.
Our Facebook & Instagram Shopping App on the Shopify store with 5 Star 400+ Reviews is the ideal solution for you. On the whole, the app lets you control end-to-end business operations from a central dashboard. No multiple logins, No shuffling, and Synchronized real-time data!
We can assist you with the following:
First the part of onboarding an online store within 24 hours.
Secondly, with hassle-Free Listing (product importing) from the online store to Facebook Product Catalogue
Third, with a dedicated Account Manager who would not only assist you in onboarding but also in product importing.
Fourth, you will be facilitated with Free Live 24X7 Customer Support for the first three months.
Last but not least, you will get Instant App Updates absolutely free of cost.
Sounds good? There is much more that we can discuss in brief. Comment your queries and we'll help you in the best possible ways.