15 Key Features of a Successful Mobile App Nobody Told You About!
Running short of time? Get PDF of the blog in your mail.

Play Now
#10 is the deal breaker!
Key features of a successful mobile app are infinite and ever evolving. The best way to stay in business for a long time is to keep upgrading with the demands of the buyer and the market. You are probably reading this article because you are trying to find out the major key features of a successful mobile app.
You are also planning to launch your online website through a great successful mobile app.
And hopefully, you have already chosen major platforms like iOS and Android to launch your app onto.
You have sorted all the details, finalized a successful mobile app builder and have imagined about all the large number of orders you'll soon be attracting!
Let's assume you have taken very good care of the list of mobile app features your customers want and have used this list well.
Your aim is to include all the characteristics of a good mobile app. Consider applying all possible actions or key features of a successful mobile app.
Many points you will read in this article are must-have app features that will boost your mobile app success rate.
There are many mobile apps features your customers want. You cannot afford not to have those!
But wait! Have you decided on the essential elements of a 'good' mobile app? Have you decided on the basic elements of the development, design, and marketing of your app?
Here is a guide on How to create your store's app? Read on to learn about the main features for your great mobile app that will cater to all the variety of audience you are working with.
1. EASY NAVIGATION
Simple & to the point!
This is the major player in retaining customers. Simpler the design of the app easier it is for the customer to browse! many times your customers want mobile apps features that will make them stand them out from the crowd. Make sure you ask and respond to customer needs.
Easy navigation is an important factor for creating a successful mobile app. Your mobile application should be easy to navigate through!
Nobody likes features of an app that are too hard to understand. Also, a good mobile application should avoid the chances of making a customer run in circles to select a product.
Organized and easy to understand navigation is helpful in enhancing the user experience. easy navigations effortlessly improve the mobile app success rate.
2. RATING & REVIEWS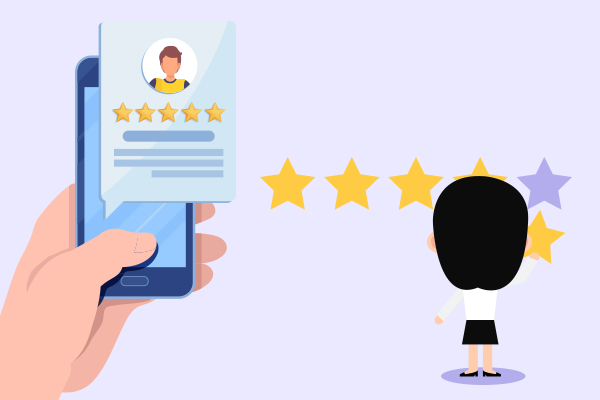 Making a great app for the customer takes research. It needs a careful implementation of key features in the app that supports the buying process.
Reviews act as a window to the customer that gives him a bird's eye view of the reputation of products.
Reviews prepare your customer for a sneak peek into the product attributes without looking at the details. Including ratings of products shows that you realize the worth of customer's time and money. It shows that you care and include each and every mobile app feature your customers want.
These have convincing power. They convince! They psychologically push a customer to make that purchase. It can be added that displaying reviews on your app is one of the many must-have app features.
How reviews play an important role? Read here!
Read Magenative Reviews on Capterra: Click Here
3. ORDER TRACKING
The perfect answer to this is because your competitors are doing it too. Order tracking gives you control over your logistics.
If you want to include the main features of a good mobile app then this very important since order tracking also gives you a hold on key mobile app features your customers want.
Buyers prefer to know things in advance instead of waiting in hope of a response. By allowing buyers to track their own package you take that load off your shoulders.
Get your own Magento delivery app here!
You create daily internal delivery records for future reference.
You can also send out urgent alerts and reroute packages by assigning them to alternate recipients depending on your shipping partner. Mobile app success rate has many factors, order tracking being one of those!
Key features of a successful mobile app are saving the time of end-user. Order tracking saves you the time required to deal with the lost package complaints and the pain of dealing with them.
4. PAYMENTS
When it comes to payments customers trust secure sites that offer multiple payment options.
Multiple Secure Payment Methods Sync
Secure payments are one of the most loved mobile apps features your customers want. Security is a must-have app feature. Without secure data transferring your app is prone to hacks and data losses. The absence of this must-have app feature affects your app's credibility.
Trusted secure and multiple payment methods make mobile application shopping safer. For a customer, credibility and reliability are major factors and influencers in key features of a successful mobile app.
It builds the company's credibility and improves brand loyalty.
Now, build your dream mobile app without writing any code for it! Try the "drag and drop" app builder today.

5. COUPONS
Value for money is one of the features every customer wants to top the checklist. Coupon code feature is the perfect way to help you surpass sales targets, get new customers without losing money and moving surplus inventory out of your warehouse.
By giving coupon code in your mobile storefront, you can telepathically communicate with the customer to come and make a purchase.
Adding coupon code to your store highlights the concern that you as a seller have for your customer.
This is one feature that is best among the key features of a successful mobile app.
6. PUSH NOTIFICATIONS
Imagine a mobile app that doesn't have push notifications. Key features of a successful mobile app also include reminding the buyer of daily updates and promotions. Push notifications send gentle reminders.
Push notification is important in the list of mobile app features your customers want. It prompts the buyer to take action.
This is one of the things that make a good app. The best way to stimulate a buyer's interest is sending excellent notifications.
Push notifications enhance brand consistency in the buyer's mind.
Using deep links in your push notification helps the customer to directly land onto a page that hides anywhere in the products menu.
This is an important marketing strategy to sync as one of the key features of your successful mobile app storefront.
Consider sending the latest updates, new features, and sales through push notifications. Latest updates are crucial mobile app features your customers want.
It is wise to consider sending thoughtful, apt, and timely notifications to existing who already have an interest in your business is a great strategy to make your mobile storefront popular.
7. VOICE SEARCH
The mobile app success rate is also affected by how updated the mobile app is. Voice search is also one of the key mobile app features your customers want.
Augmented reality is already touching various aspects of our online presence and voice search is an important part of it. Key features of a successful mobile app also have Voice search, since it is already a huge trend in marketing and selling sector.
Voice search is a technology that allows users to search a product by verbally asking a question on a smart device rather than typing into a search box.
A digital assistant answers the query every time!
8. WEB-STORE SYNC
This is one of the essential factors of mobile app success rate. The web store will definitely make it to the checklist of mobile app features your customers want.
The tedious work of having too many time consuming back and forth actions.
Web store sync with mobile app store saves the time and effort of manually doing each task such as inventory updates, product description and other content that are shared on both the platforms.
Syncing both stores reduce the chances of human error. This sync is another factor that will raise your mobile app success rate
This feature automates the whole process. It further reduces the duplicates that result because of the manual entering of data.
A great website & great mobile app storefront together have the potential of increased mobile app success rate.
9. CHAT SERVICE
Chat service allows for providing immediate help to visitors. This is also a low-cost alternative for on-call support and covers mobile app features your customers want to have in the mobile app.
Chat service can also help you reduce cart abandonment cases.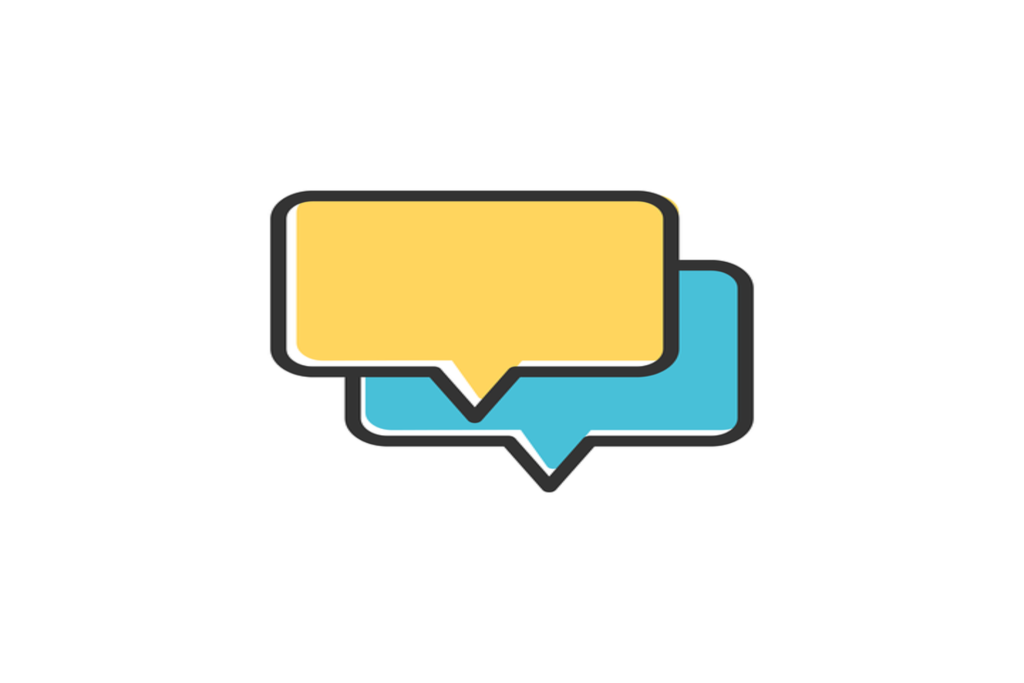 Your chat software automatically streams data to your CRM such as new leads, customer contact details, and customer feedback.
Live chats also affect sales positively, since the customer knows a real person is helping them.
These can be especially helpful for people with forgotten passwords.
Post chat feedback forms help you skim data for figuring out loopholes in the selling process.
Creating a successful mobile app takes data analysis and carefully examining of customer's feedback then making all work together to hike mobile app success rate.
10. SOCIAL LOGIN
This feature beats all!
Social logins – Users often use them several times to log on to various websites. This is called a single sign-on process.
Instead of memorizing many passwords to various sites, a single click to a preferred social site logs you on to the customer panel on your mobile application.
Social logins cut down long processes of registration for consumers. Social logins ease their signing in process.
Syncing social logins again take you a step ahead of competitors.
11. OFFER MAXIMUM SHIPPING METHODS
Shipping methods integration is always a good idea to offer variety to your end consumer.
Shipping method strategy is the one key point that ensures a larger coverage area.
Consider offering to ship to people who didn't have access to your products or services before.
More things to consider are product size & weight, domestic or international and last but not least pricing and shipping speed offered.
12. WISHLIST
Potential conversions!
You must provide all the possible key points that tend to draw that converted customer back. One of them being a wishlist.
A wishlist is like a storage bag that customer later wants to come back to at any time and make a sale from a shortlisted collection browsed before.
Main features for your successful mobile app should allow the customer to add products for later. This is a great way of saving their preferences for them.
Wishlist also initiates automation. Storefront wishlist eliminates the need for "finding" that product again from thousands of products. Wishlist is another great example of one of the key features of a successful mobile app.
Later these preferences are helpful to send them relevant offers and coupons. Wishlist also gives the buyer a personalized feel. It makes buyers comfortable with your brand so they choose you over others. Providing customers with a wishlist effortlessly increases the mobile app success rate.
Similar to these, the features of an app should be helpful in one way or other to the buyer.
13. MULTI-LINGUAL SUPPORT
A multilingual application is the most cost-effective marketing tool. It provides you with the opportunity to acquire new users by opening up your horizons.
It also helps to build relationships with existing customers and also gives your application an international appearance.
Non-English speaking customers feel welcomed with an efficient mobile application based on their language.
Globalization and localization are the keys here. Always consider communicating with your audience in their local language.
Remember, the key is to include key features in a mobile app that are highly usable.
14. SIMPLIFIED CHECKOUT
Simplified checkout is one of the most important features of having a successful mobile app. Checkout needs to have a clear sign with a clear icon, if possible show the bag total right below.
Imagine yourself as being in the customer's shoes and imagine how much time are you willing to invest in a checkout process.
Then reduce the steps to that payment button to a least no. of steps. Consider allowing customers to check out as a guest without login.
The top benefit of giving the customer a streamlined checkout. This is where a customer gives you the hold of his money. Making mistakes here costs you a converted lead!
15. ALL DEVICES SUPPORT
Mobile and tablets are the mobile "extensions" of a computer system. The best way to get customer's attention is to provide your mobile app on all the devices he or she owns.
These devices let people choose when and how they access your mobile store.
So it's always good to have your application supported by all devices. This factor will highly influence key features of a successful mobile app.
Supporting maximum devices allows maximum customers to access your store. It expands your customer base and it showcases your well-done research in terms of what mobile app features your customers want the most.
CONCLUSION:
The mobile app success rate can easily be tweaked by adding or removing significant mobile app features. Acquiring a new customer is pricier than retaining the existing one! So what do you do?  You include all must-have app feature like this one! The mobile app features your customers want are easily identifiable and must be given preference to.
The easier it is to browse and find products on a great mobile application, sooner you attract more clients. We can say that getting a customer to like an application is a process that needs careful consideration of many factors.
Careful attention to specific customer needs is crucial, therefore dedicate a good amount of research to understand all the mobile app features your customers want.
It is always wise to consider all possible actions or features that could be applied to a successful mobile app.
The idea is to keep the buyer engaged and interested in the buying process so she browses the app as much as possible and makes a purchase.
Things that make a mobile app successful are its features. It's important to have all major key features of a successful mobile app.
The mobile app features your customers want should be your priority. Think of all the possible what do users look for in apps. You should also consider avoiding errors on an app by following this checklist.
Even though the features of a great and successful mobile app are many and the possibilities are unlimited.
Your mobile app should possess maximum key features of a successful native mobile app to boost mobile app's success rate.
Assembling all essential key features of a successful mobile app assures the higher success rate of the mobile app. Now you are all set to integrate mobile app features your customers want and launch a great successful app.
This Christmas, book your Magento marketplace solution or Magento Extension and get a flat 25% discount.  Place your order now and experience the premium services at affordable prices. Hurry up, offer valid till 30th December! Get more details about the offer here. 
About MageNative:
Getting your Mobile App is much easier now with MageNative. Since 2016, MageNative Mobile App builder is providing mobile solutions for E-commerce merchandisers and helping them to get a fully Customisable Native App. We work on several frameworks such as Magento, Magento 2, WooCommerce, Shopify, Opencart and Delivery App for Magento 2. We have provided 500+ apps in the last 2 years, and successfully earned 5-star reviews on the App Store. MageNative has its Happy customers Globally over 20+ countries.
To receive personlized guidance on your ecommerce business, connect with our experts directly here.