10 Things Sellers Can Do During This Covid-19 Lockdown
Running short of time? Get PDF of the blog in your mail.

Play Now
Sellers from across the globe are facing a really hard time trying to cope up with the damage done by this covid-19 lockdown. But as we say that every cloud has a silver lining, these difficult times can also be perceived as possibilities. Possibilities to do amends that you must have been thinking of implementing for a long time, but could not execute due to other pressing concerns.
Now is a good time for retailers to take a step back and analyze their selling campaign. Make a pros and cons list of all the activities involving their shop and closely examine the current crisis to learn how much it's going to affect their business.
If you are a seller, you need to keep a keen eye on the market patterns and current trends to plan for the things to come and how you can turn that to your advantage. It's also an excellent time to experiment with something new or advanced for your store which includes upgrading, troubleshooting, and much more.
10 things sellers can do during this Covid-19 lockdown:
Well, we have made a list of 10 things sellers can do during this covid-19 lockdown and get set for the coming things in eCommerce:
Let's go through them one by one: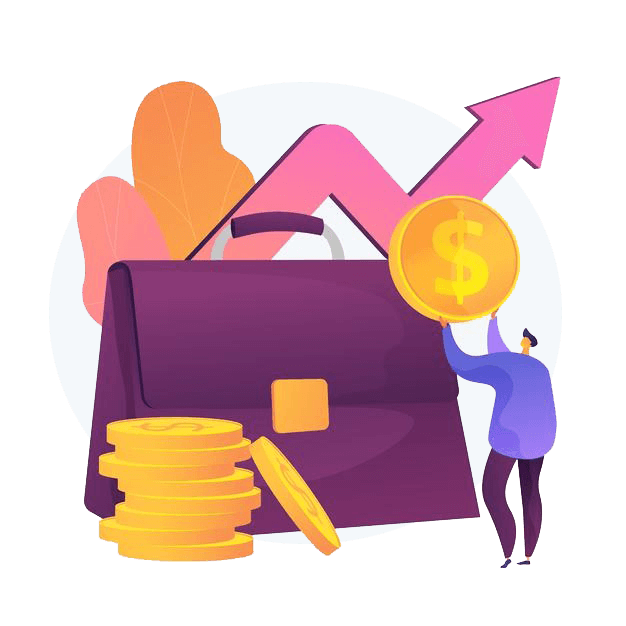 Why Stick to one marketplace when you can sell on Many!!
Schedule a meeting with experts to learn the real benefits of multi-channel selling and expand your business
Website Speed Optimization:
Speed is everything in today's fast-paced eCommerce world. An average customer leaves the website if the page loading time is more than 3-4 seconds. So now is a nice time to work on optimizing the pages of your website. Since you've got the time, you can optimize these pages by eliminating all the issues of the website.

You must start scrutinizing your website for slow and laggy pages. These are the major reasons why website speed is slow:
Unoptimized Images
JavaScript Issues
Excessive Flash Content
Design Issues
Caching Issue
Excessive HTTP Requests
Bad Hosting
Excessive Ads
Benefits:
Reduced Bounce Rate
Better User Experience
Increased Engagement & Conversions
Website domain score improvement
If you need any assistance in Website Speed Optimisation, talk with us and we'll guide you.
If you are a Magento based seller, Click here to know more about how to start optimizing your website by checking its current performance.
Store Development:
Store development is not something sellers can do all the time. So if you are thinking of including any new service or mark your presence in some new business you can easily do so now.
It's a common thing that high street retailers and sellers keep thinking about moving the business online, but couldn't do so due to lack of time and resources. Well, now you have everything to your advantage.

You can simply develop your store on the following platforms:
Build your business with a perfect blend of an affordable and sales-driven platform.
Benefits:
Greater Flexibility
Build an online presence
Easy to reach a global audience
Learn which platform can be the best fit for your business needs by speaking with eCommerce experts
—————————————————–
Store Upgrade:
A little upgrade might never hurt anyone. You can always stay on a safer side by keeping your store updated with the latest technologies and solutions. Since the sales are down and you will have no effect on the performance on the live website, it's wise to upgrade your store to the latest version.

Store upgrades are available for:
Benefits:
Improved website performance
Advanced Admin Interface
Improved Technical Architecture and New Features
Better to Customer Experience
Better Testing Capabilities
More Secure website & less risk of external threats
Join the skype chat to Check out what store upgrade options could be the best for you!!
—————————————————–
Look For Alternate Medium To Sell
This is an important thing to do for now. You must be aware that COVID-19 will redefine the way eCommerce is perceived across the globe. When this is all over and things start to go normal, it'll be not the same. You need to look for alternate mediums to sell your products. You must seek for mediums that have the maximum customer exposure and match your niche.

The best places to sell includes:
Connect your store with these world-class marketplaces using eCommerce marketplace integrations and get the following benefits:
Automated Selling from a single dashboard
One-Click Product and Data Migration
All Round Syncing in real-time
Personalized customizations
Get in touch with us to know which platform would be the best for your business.
—————————————————–
Get Consultation from eCommerce experts for all your eCommerce related queries
Now is the best time for sellers and retailers to strategize. What best way to do so than to consult an eCommerce expert who can guide you through the live scenario of sales and customers. You can really get some real advice on how to strengthen and prepare your store for the things to come.
If you are a seller on some marketplace then you can get an upper hand by analyzing the upcoming trends and sales.
New sellers or wannabe sellers can also benefit from these quality discussion with eCommerce experts and can analyse the lock, stock and barrel of online selling.

Benefits:
Get an unbiased feedback
Assistance in targeting the right audience
Analyze the correct channels for your business
Create a roadmap
Get strategies on how to rebuild and reinforce business after Covid-19
You can consider CEDcommerce as your ideal eCommerce consultants. Having more than 10 years experience in this field, they can provide you some valuable insights on how to build and scale your business globally.
We are mid-way in our list to 10 Things Sellers Can Do During This Covid-19 Lockdown. Let's ascend to the next point ie. Website Maintenance.
—————————————————–
WebSite Maintenance:
If there are any errors occurring on your website OR you wish to add some new features in your selling campaign, now is a nice time to do so. If you have an existing plan then implement it and if you don't have one, then make it.

What are the major site maintenance you can work on:
Fix urgent issues and critical bugs fast.
Update Inventory to keep your site current.
Inclusion of any new feature.
Add new 3rd party extensions
Personalized customizations
Benefits:
Errors and faults are eliminated
New Features included
Smooth and Frictionless selling
Resolve all the issues coming on your live website with the best resources available – Begin today
—————————————————–
A Complete Website SEO Audit:
As we all know – an SEO audit is the process of examining the Search Engine Result Page presence (SERP) or the web presence of your store's website. In simple words, it's a performance metrics of your website which provides an analysis of how your website is performing in terms of your online presence and visibility on search engines. The major tools used for the Website SEO audit includes SEMrush, GTmetrix, Google PageSpeed Insights, etc.

Since now you've got the time you can do a thorough website SEO audit and learn all these issues pertaining to your website:
Website structure issues
On-page SEO issues
Technical SEO issues
Potential Off-site issues
SiteMap issues
User experience issues
Competitor analysis
And much more
Benefits:
Analyze all the negative areas to work with
Improves your SEO presence and keyword distribution
Recognize and fix both Off-page and On-Page problems
Discover potential revenue sources
Relates your website as per the best practices
To Try the SEO Audit for your website – click here
—————————————————–
Strengthen your PPC campaign with Google Adwords, Facebook ads
Since your sales have been affected severely, it's the need of the hour to stay in touch with your customers and build your brand's image in the eyes of potential customers. The best way to do so is by running ad campaigns on Google, Facebook, etc. If you have an existing campaign, now is the right time for you to track its performance and optimize it as well.

With well structured and planned ad campaigns on Google Adwords and Facebook ads you can work on:
Advertising your brand on a larger scale
Acquire more audience
Converting more customers
The reason why this is the best time for ads is that till now you have been more focused on selling rather than building a brand. So now that you have more time in your hands, you can plan the long run and work on strengthing the roots of your brand.
Benefits:
Magnify your brand reach
Target the right audience
Improve your ROI
Promote your brand in a much better way
Generate potential leads
Gather marketing insights.
—————————————————–
Plan Content Marketing Campaign:
You must have heard the phrase – Content is the King!!
Well, it's true. Content is the reason which drives the maximum traffic towards a website. Since now you've got the time to work upon content marketing strategies for your business.

You can plan for:
Blog Writing
Guest blogging
Social Promotions
Microblogging
Quora answers
And much more
Remember that Content brings focus and Marketing brings attention. A perfect blend of both these can do wonders for your eCommerce website.
Benefits:
Improved brand reputation with mesmerizing content
Better SEO and SERP performance
Educate the audience, attract them, stay ahead
More user engagement and traffic
Here's the last thing in our list of 10 Things Sellers Can Do During This Covid-19 Lockdown.
—————————————————–
Content optimization on marketplaces
You must have listed products on various sales channels but could not receive as much audience as you desire. It's because different sales channels have different customer bases with unique expectations. You need to mold your content in a way that suits your customers the most.
Now is the time to figure out the uniqueness of all these sales channels and marketplaces and revamp your product page content as best suited.

Benefits:
Get more conversions
Attract more users and build a customer base
Long term advantage
Get the best content optimization ideas for different marketplaces and sales channels by getting in touch with us.
You must remember that – Better the user experience, Better the sales, and conversion.
—————————————————–
Let's Wrap It Up-
Let's go through it once again all 10 things sellers can do during this covid-19 lockdown:
Website Speed Optimization
Store Development
Store Upgrade
Look For Alternate Medium to sell
Get Consultation from eCommerce experts
Website Maintenance
A Complete Website SEO Audit
Strengthen your PPC campaign with Google Adwords, Facebook ads
Plan Content Marketing Campaign
Content optimization on marketplaces
Conclusion:
We all know these are hard times for us. This pandemic has affected us to an extent that none of us have ever expected. These are times to stay strong and to not lose hope. There's not much we can do to make things right. All we do have is TIME by our side, so why not utilise this time to do some small efforts that can turn into larger returns in the future.
I on behalf of team CEDcommerce wish advice to Stay Home, Stay Safe and Stay Prepared for the things to come.