WooCommerce festive offer deals for the SEA Region are here.
Running short of time? Get PDF of the blog in your mail.

Play Now
The mega festive season 2022 is almost here and we are about to witness a grand phase of ecommerce sales in the SEA region. This is because the festive season of South-East Asia consists of a long range of celebratory occasions for online shoppers. MyCyberSale, Great Singapore, and Shopee 10.10 are only a few out of the list.
From understanding customers' shopping behaviors to tapping on the trends- How well are you prepared for the festive season as a seller?
Before we get into the nitty-gritty of the trends and customer retention strategies for your business we have some amazing offers for you to grab onto. Avail the no-brainer deals including ultimate discounts of 10%+5% on your purchases this festive season. Unlock the potential of multiple marketplaces for your ecommerce business with smart WooCommerce solutions.
Read the blog and know why your competitors are curious to adopt this modern approach of multichannel selling with WooCommerce.
Break the shackles of traditional selling and get into the league of smart WooCommerce sellers.
South-East Asia: Why are online sellers hyped up in the region?
According to Statista, the ecommerce market in South-East Asia is about to cross 234 billion USD mark by 2025. The upshift is opening up infinite space for ecommerce retailers to flourish in the industry with scalable solutions.
Moreover, the stats from the last festive season are also a major ground of discussion among the sellers this year in 2022. Here are some of the stats from the report by moengage and InMobi that you shouldn't ignore.
Indonesians expenditure can be more than 500,000 IDR during the 2021 festive season.
An average family spending in the Philippines during the festive season is over PHP 7627.
1 out of 2 Singaporean residents spent more than SGD 1000 while shopping online.
24% increase in budgets for online shopping in comparison to the year 2020.
47% downfall in the offline shopping budget.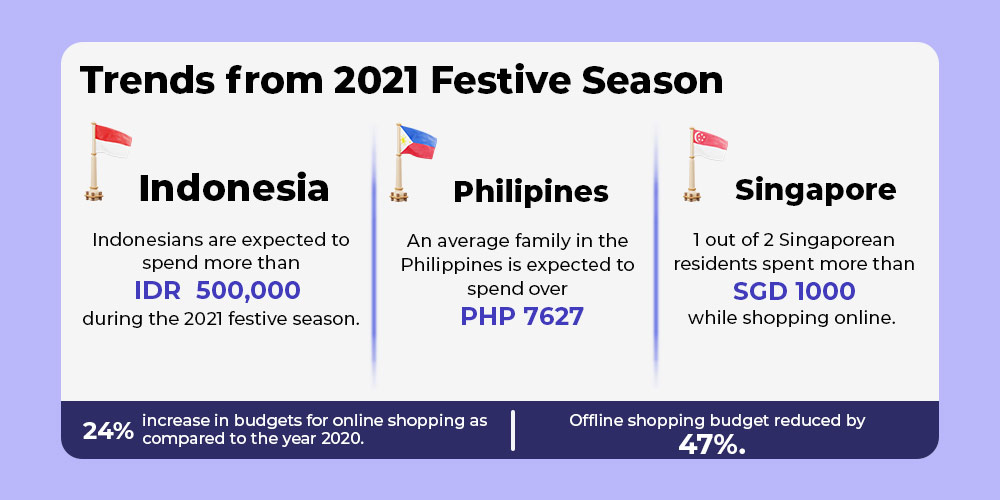 Considering the above data, there is no doubt that the 2022 festive season is going to be even bigger.
Gear up for the festive season with multichannel WooCommerce integrations.
Selling on multiple channels has its own set of advantages. You get to enter into a larger customer base that might be interested in your complete product lineup.
Moreover, as a seller, you know the dominance of marketplaces such as Shopee, Lazada, BliBli, Tokopedia, and more in the SEA region. Leaving out on any of these platforms may cost your business a lot in the long run. Alternatively, you can adopt the smarter approach to go multichannel this festive season with WooCommerce and bank upon the strength of these marketplaces for your business.
Therefore, CedCommerce has come up with the pre-festive sale for online sellers like you, just at the right time.
All our WooCommerce integrations for the SEA region are now live with massive bundle discounts of 10%+5%. Check out the detailed offer page now.
Hurry up, the deal is for a limited time only and won't last for long.
5 Reasons to go for Multichannel WooCommerce integrations
Here are the 5 reasons to use multichannel WooCommerce integrations for your multichannel expansion in 2022-
Upload as many products to the target marketplace from your WooCommerce store.
Equip your store to handle more orders simultaneously from multiple marketplaces.
Sync the inventory in near real-time across all your selling channels.
Manage returns and shipping from a centralized WooCommerce dashboard.
Delight your customers during the seasonal sale with custom coupons and offers.
The point you should keep in mind is that targeting multiple sales channels without any smart solution is not that easy. You might be on the edge to ruin your customers' shopping experience without it.
Upgrade your online selling business with the best-in-class tools and expertise to be ahead in the race. Also, with the festive season approaching, you need to get your hands on an automation system that brings transparency and peace of mind into your business.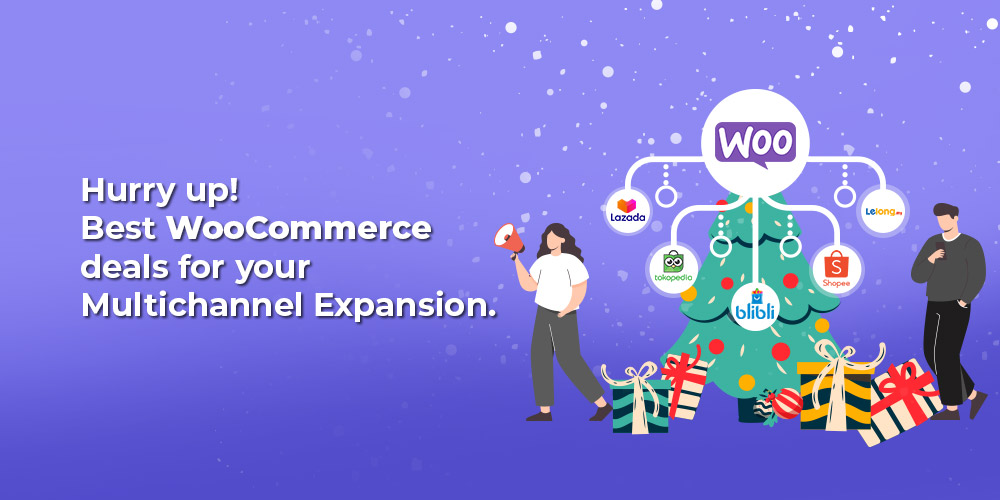 Get closer to your multichannel retail success in the SEA region with CedCommerce. 
In case of any further queries, feel free to connect with our WooCommerce experts via Whatsapp or Skype.