The Untold Secret To Museum of Jewelry's Success: eBay Success Story
Running short of time? Get PDF of the blog in your mail.

Play Now
Museum Of Jewelry has been selling online since 1999 and opened its door to online marketplaces in 2019. They have been on a never-ending journey to fulfill their customers' wish, providing state-of-the-art Jewelry pieces. The store was established to keep the handcrafted art alive. Master artisans make sure each crafted piece is a master piece – all handmade, using the old work techniques to give you the most authentic workpieces.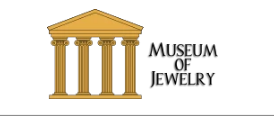 When they decided to bring their decades' old store to marketplaces to serve their customers globally, they realized it was a tad bit more complicated than anticipated. Selecting eBay to sell its products was a significant step. Still, with an inventory consisting of products in over two thousand pieces of pure majestic artwork, they hit a roadblock.
"Customer service was very good, and you guys are receptive to feature requests." – Museum Of Jewelry
Museum of Jewelry, housed in San Francisco, CA and owned by Nalin Singapuri, selected eBay when they decided to expand their business to eBay. They had to go through rigorous working hours uploading their products in bulk. However, the extension allowed them to integrate and list their products from Shopify to eBay. There were specific templates that Nalin wished to use but was unable to.
"For eBay integration, I wanted to use templates which are not supported by the built-in one, additionally listing products in bulk using the Shopify eBay integration is miserable." – Nalin Singapuri
Finding CedCommerce
Creating listings one at a time on eBay while having a large listing quantity was an uphill task. Trying other integration extensions didn't serve the purpose as they came with certain restrictions. It was the templates that hindered the process of bulk uploads, adding to the woes. As a result, the Museum of Jewelry team was forced to search the Shopify app store for a more suitable and better solution.
Deciding to go ahead with the eBay Marketplace Integration app from CedCommerce was tough for Nalin Singapuri. All it took was a comparison between the reviews and ratings of the products CedCommerce provided and other similar apps.
Once Nalin Singapuri made the initial contact, the marketplace expert discussed the Museum of jewelry's problems. As a result, a dedicated account manager immediately got assigned for the aid.
The Step by Step Breakdown of the Solution
Having explored all the Shopify app store options. The Museum Of Jewelry team found eBay Marketplace Integration.
They needed an application that could give them template support and permission to categorize products based on tags.
The bulk import and upload of products were essential for them as they deal in thousands of products.
CedCommerce's eBay Marketplace Integration app gave Nalin and his team exactly what they needed, a solution. It was a solution to all their problems. The app made their entire operation smooth by reducing the time spent uploading and editing product details from Shopify to eBay.
The Outcome
MOJ's final result after several discussion sessions and feature requests by the Museum Of Jewelry was incredible. The Museum of Jewelry team witnessed a hike in sales within weeks of using eBay Marketplace integration.
"By contrast, filtering products using tags to list them in an appropriate category and auto-filling attributes is extremely useful. With several thousand listings on both these platforms, I appreciate the countless hours I have saved." – Nalin Sngapuri
The App Features that helped
The feature-rich eBay Marketplace Integration app helped the Museum of Jewelry integrate, automate, and simplify the complete selling process.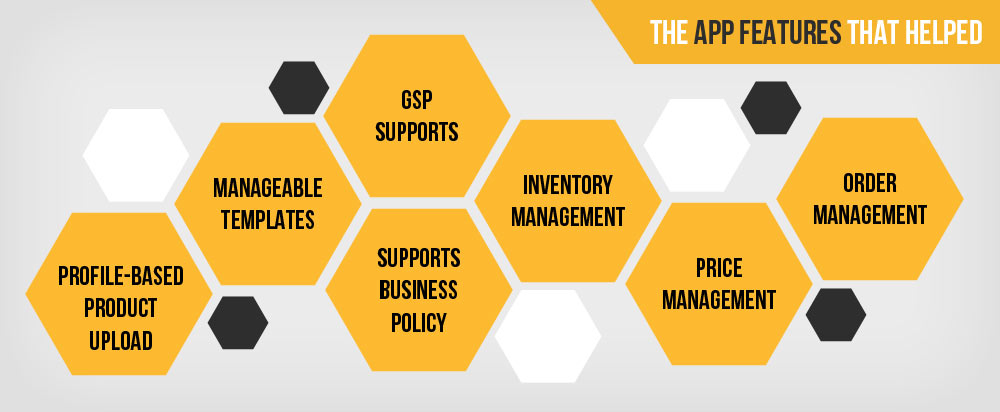 The app got customized when Nalin made recommendations to make the workflow suit his style of selling. The modifications didn't take much time, thanks to the dedicated and ever-evolving team of Developers working for CedCommerce. Post customization, the app now gives Nalin and his team a hassle-free selling experience that they did not experience with any app whatsoever.
Conclusion
The Museum of jewelry team had to upload over 2000 products they selected to list on eBay, one at a time. Nalin faced the unavailability of an application that could give them a free hand at profiling, template creation, and bulk upload of products.
CedCommerce proved to be the silver lining when everything was going south for the Museum of Jewelry. The eBay Marketplace Integration, a dedicated Account Manager, and a team of hard-working Developers were monumental in customizing the app to suit the Museum of Jewelry's needs, shifting odds in their favor. Connect with us over live chat or send an email to schedule a demo and experience a seamless Shopify integration with eBay.