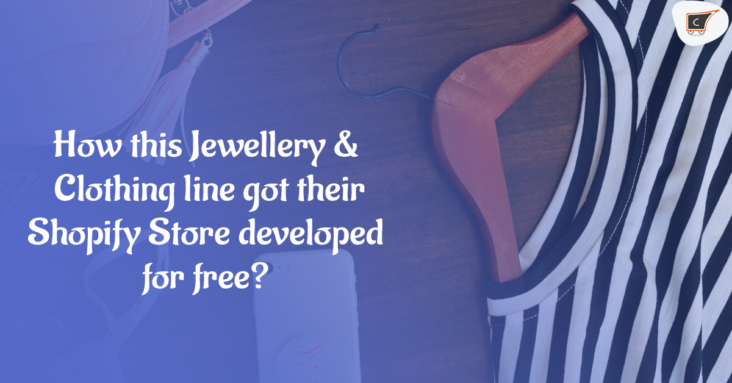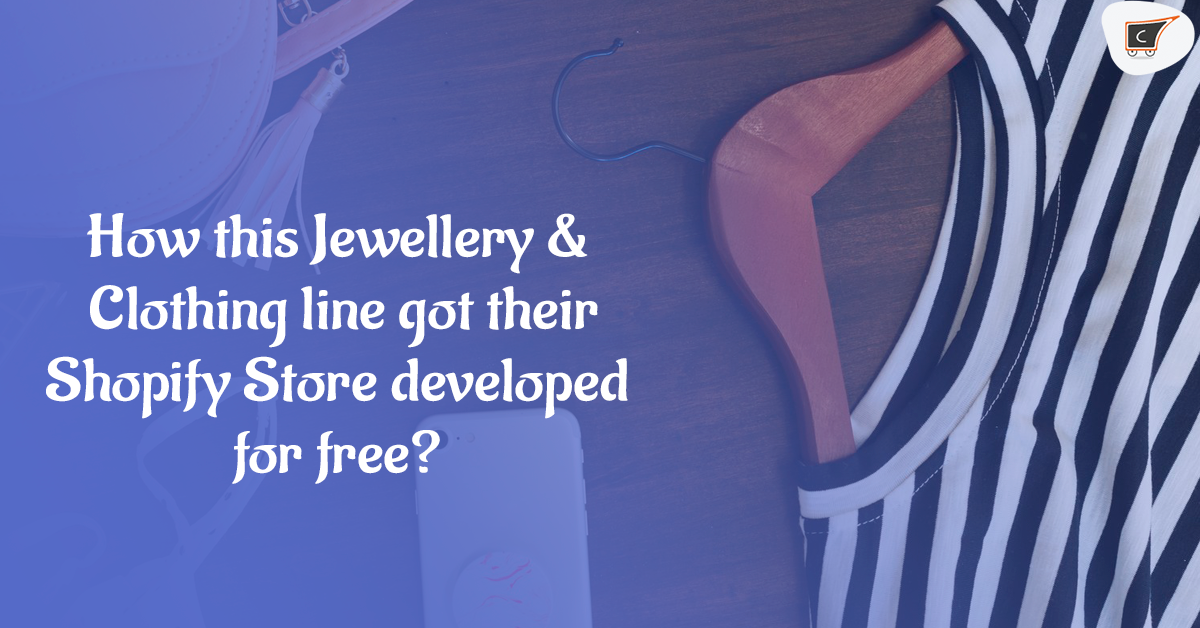 How this Jewellery & Clothing line got their Shopify Store developed for free?
Running short of time? Get PDF of the blog in your mail.

KVGP Clothescessories runs an online store which is based out of UK and consists of a small team (1-10 members) overseeing the daily operations. The major product lines include Men's & Women's Clothing, Accessories, Footwear, Jewellery, Mobile Phone Accessories, Lingerie and more. She had a business idea and has access to products, through a dropship supplier, with great margins. All she wanted was to open an eCommerce store where she can offer the products.
How did it start?
For Chris, it was a usual web surfing activity, where she stumbled upon a blog piece of CedCommerce which was promising to develop a Shopify store (along with umbrella services) for free, she found it hard to appetite.
However, she went ahead, as Chris recalls it, "When I heard that CedCommerce is developing a website from scratch at no cost, I couldn't believe, however, I decided to go ahead and grab the opportunity with both hands". She contacted us and things started to manifest from there.
What did she want?
As Chris is a pure business woman, passionate about her products and their quality, like all the non-technical founders, she was on the dark side of all things-technical. Moreover, she wanted us to optimize her store for search engines and launch her first Google Campaign. Her requirement was a feature rich e-commerce store. Her requirements included
→ a dedicated catalog for individual product lines.
→ Banner on the homepage to run offers or, make announcements regarding product launches
→ Advanced search bar so visitors arrive directly at what they were looking for
→ A dedicated blogging area to inform and market her products
→ Menus and Submenus that zeros down on the products
→ Email Subscription to engage with buyers.
→ Multi-Currency options to cater to customers from different countries
What was the solution offered by us?
As she recalls, "As I'm a non-tech person, I don't know anything about SEO, Google ads or uploading products". Therefore, it was best decided to align her a Merchant Success Manager to oversee all her requirements. Once we gathered all her requirements, we got down to building the website.
We adopt an AGILE method of project delivery which involves informing the client at each stage of their project delivery. The Account Manager assisted her through all the mode of communication channels – Phone, Email & Skype.
She was conveyed about the status of the project, enabling her to be a stakeholder in the development of her website. The end website developed consisted all the requirements she needed. A brief of it is given below:
Store setup & customization

Store development

Theme installation Free

Configure Shopify settings

Top links management

Menus and submenus

Header

Site logo

Blog link

Search bar

Footer

Best collections

Store links

Homepage

Slider/banner

Featured collection/products

Category page

Tags filter

Product listing

Pagination

Product page

Blog pages

Custom pages (About-us and more)
Additionally, the Merchant Success Manager uploaded all of the products provided to him in a CSV format and also, took care of her SEO and launched the first Google Campaign. All of these services for FREE! (as a part of the offer.)
The Result:
She was delivered a well functioning, bug-free and robust e-commerce store. Currently, she is scaling her operations and keeping her mind focused on things that matter the most – devising a great product line for her clients.
She trusted the technical prowess of CedCommerce in delivering the quality solution and got herself a robust e-commerce website and the digital marketing services for Free. What more you can ask for!
The following video is her kind gratitude to us and to our prompt and empathetic Merchants Success Manager Arpan Srivastava who assisted her. Take a look.
 Get FREE Consultation for Shopify store set up