Streamline AliExpress Dropshipping Business to Join the League of Top Drosphipper on AliExpress
Running short of time? Get PDF of the blog in your mail.

Play Now
Is your search for a dropshipping solution to import products from AliExpress and sell it on the WooCommerce store still on-going? The WooCommerce AliExpress Dropshipping solution is the one-stop solution for easing your how to sell on AliExpress journey. It will help you import any quantity of products to the store, including every possible variant (color, size, price, quantity, etc.). Apart from that, you will be able to process the order quickly, and your entire selling process will be hassle-free.
Fully compatible with WooCommerce and make dropshipping simple with the automation of repetitive tasks, eliminating manual error, and keeps you ahead of the competition with free updates.
This post goes into complete details on how to streamline your dropshipping and why it is worth doing it.
CedCommerce developed a dropshipping solution to cater to your drop shipping requirements on AliExpress. It is an all in one solution for business expansion from WooCommerce store. Grow your business to new heights without hassle.
Import Product from AliExpress to WooCommerce Store and more in Super Easy Way
Why You Need AliExpress Dropshipping Solution
To be a top seller on AliExpress by relying on spreadsheets in 2020 is a Big No. It requires you to be equipped with a dropshipping solution that enables the effortless importing of thousands of AliExpress products to Woocommerce stores in just a few clicks.
There are 100 million-plus products, and you want only the best to list in your store. How can you ensure it? If you plan to do it manually, then you are unknowingly planning to lose the game.
Imagine you have manually listed half of your products on WooCommerce stores. Firstly, it will take a whole lot of time, maybe several days (let say, if you plan to list 5000 products, after all, more products open more opportunities to get customers attention and significantly increases the conversion rate) and there's always room for error due to manual mode. Therefore, you might end up investing several more man-hours relisting the wrong products.
Secondly, what if you are getting orders while the listing is on-going. You will try your best to fulfill the orders, but with only 50% of the products listed, you have missed several orders. Hence, WoCommerce AliExpress is of utmost importance. After all, it amplifies business expansion opportunities.
What is WooCommerce AliExpress Dropshipping Solution
The WooCommerce AliExpress dropshipping solution packed with dropshipping friendly features. These feature will help you in below manner
Easily import and upload products
Import products in bulk
Manage inventory in real-time
Ensure zero order delay
On-time shipping
No overselling and underselling
Why WooCommerce AliExpress Dropshipping Solution is suitable for your business
It gives you a chance to take WooCommerce store to the next level in less time and stay ahead of competitors with features like import from the single product page and import from category page
Full customer support to ensure no technical glitch can be a barrier between you and sales.
Automated Order Management for efficiently managing hundreds or even thousands of orders in a day.
You won't deny customers at the last moment due to low inventory levels.
Access to lots of customer purchase related data that can be used to tailor a personalized marketing strategy to convince them for future purchases.
Why Choose AliExpress Dropshipping than Others?
You get the opportunity to sell products from one of the world's biggest wholesale suppliers. There is no shortage of product diversity. Therefore, you always find what customers want with ease.
No need to bother about increasing the product price before selling, as the majority of products are priced very low. An increase of $10 or $15 can fetch you 100% profit.
Another aspect of dropshipping from AliExpress other than scaling the business is to expand business outreach to customers in 200 countries. It significantly boosts your chances to be a globally trusted seller for products under your niches.
Having the opportunity to sell to customers in 200 countries makes your customer base super diverse. And diversity always plays a vital role in business growth.
Now, you have the freedom to sell products from different niches owing to the diverse needs of a huge customer base. Therefore, you need not depend on only 10-15 products to scale business, and it also won't hamper your business growth when these products are unavailable.
What Makes it All In One WooCommerce AliExpress Dropshipping Solution?
The power of importing products in bulk and in any quantity from AliExpress to WooCommerce store at one simple click.
Importing so many products in bulk won't be a time taking or be prone to manual error.
Advanced filtering option helps you find what you are looking for among thousands of products.
You are enabled to create price, category and keyword based filters
You can find top notch suppliers for dropshipping within minutes from thousands of supplier on AliExpress
It is fully compatible with WooCommerce version 3.0 to 4.0.
All the changes in inventory and price of product on AliExpress will be auto updated. Therefore, no need for manual update.
It is possible to edit product details before importing (while it is in draft state) as per the woocommerce standards from the product edit page.
Import product from AliExpress to WooCommerce store based on URL or category wise.
No technical issue will bother you as a personal manager will be assigned. He will familiarise you with ins and outs of the dropshipping solution.
You can get tonnes of suggestions from our experts.It will streamline your journey.You will gain a competitive edge and act like a pro dropshipper from day first.
It allows you to edit and update product information to make it customer friendly. Moreover, you have a better chance to convince customers and boost conversion rate.
Import products from ALiExpress in quick and hassle-free way
Import and sell all products from AliExpress to WooCommerce store in a hassle free manner.
You can easily import important details in a matter of minutes.It includes,
Weight of product
Price of product
Images of product
Title of product
Quantity of product
Product variations(edit SKU, style, price, sale price, quantity)
It also enables you to edit images (resize, crop, add text, insert logo, remove watermarks and add border)
Before you begin the import process, it is necessary to configure your store to AliExpress. But no need to worry about it. We assign a professional who makes you familiar with the ins and outs of the WooCommerce ALiExpress Dropshipping Solution. He will guide you step by step to configure your store setting.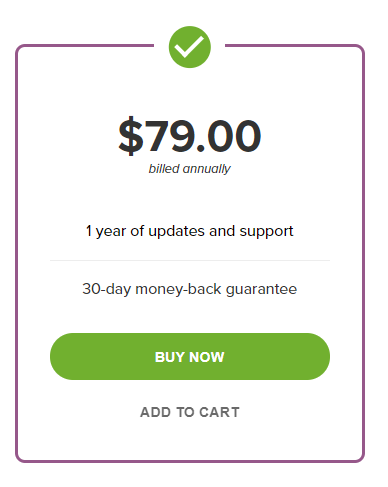 It is one time 79$ payment irrespective how many products you plan to import or sell. There are no hidden charges. There is no recurring payment. Now sell on AliExpress gets effortless as well as affordable. The product comes with 30 days money back guarantee
Important Features to Help You Scale your WooCommerce store are below
Pricing Markup – Set the best price based on market analysis it will always work in favour of how to sell on AliExpress . You can increase price in bulk in two ways. These are fixed price and percentage wise. The best part is that you can do it in bulk.
Real Time Sync – Price and inventory will be auto synced between your store and AliExpress. Therefore, you will have updated information all the time and using it you can make data-driven decisions which are comparatively far more effective.
Create Filters – The dropshipping solution allows you to create as many filters as you want to ease your how to sell on AliExpress dropshipping journey.
Notifications – You will receive regular updates about change in stock and price on AliExpress in respect to your products imported to WooCommerce store.
Order Fulfillment – As soon as an order is placed on your store you can place it on AliExpress. You will recieve notifications upon order arrival. Therefore, no time lag between orders arrives at the store and you place it to the supplier.
You can easily import both simple and configurable products from Aliexpress store to WooCommerce store
Product Customisation – An important feature to make your product more relatable with customer requirements. Edit title, description, and images to make it reflect value and benefits. Therefore, your power to convince for purchase simply multiplies.
Why you need Filter Before Import features for AliExpress Dropshipping
AliExperess is home to 100 millions plus products from aliexpress. Manually sorting the ones that suit your business requirement will be insanely tiresome process and more product you import means greater the chance for error so, better filter the product to import only what you want that too at the earliest. Using the dropshipping solution you can filter product on behalf of category, keywords, price range, epackets and more.
This feature will ensure you import all hot selling products before your competitors. After all, you can convince customers to purchase and hike sales provided you have stock in sufficient quantity.
What you Gain with this Feature – High sales as you are using filter approach to import products in relatively fast manner and saving time.
What you Lose without this Feature – Opportunity to sell to maximum customers and competitor will take advantage of it.
Why you need Inventory Notification features for AliExpress Dropshipping
ALiExpress is a gigantic marketplace hence products and inventory level keep changing in very less time (sometime within a few minutes if a popular festival is approaching). If you keep manually updating it then unfortunately and unknowingly you are planning for losing the opportunity to sell your products.
Let's say festive season 11.11 is arriving fast but, you are busy updating your product price and inventory level using the manual approach then, you might not be able to get order due to old inventory status on your store for certain products. Customers might arrive and leave without purchase. Now, if it happens during festive season means your loss is several times more than the usual.
Why you need Advanced Search Filter feature for AliExpress Dropshipping
Only the right product appeals to customers and often convinces them to make a purchase . It is necessary to filter the best products from the rest of the products. The advanced level search filter is an effortless way to find the right product. You can filter product based on below criterion
Product title
Date created
Date updated
Inventory
Product type
What you Gain with this Feature – You can filter and avoid selling products that puts you in direct competition with big brands.
What you Lose without this Feature – It is time. You have to invest too much time to find and import products so very less time is left for ensuring orders are reaching customers in a timely manner.
Why you need Real-time synchronisation feature for AliExpress Dropshipping
To be one among the top dropshippers on AliExpress there is no alternative but be updated with the latest status of socks and price. It saves your reputation, sets you apart from the league of newbie sellers. Moreover, it gives you the opportunity to procure products well in advance.
This feature saves you from the embarrassing moment of denying a customer of products at the last moment. As soon as the product goes out of stock, unpublish the product and save your customer's valuable time.
What you Gain with this Feature – The price and stock of AliExpress is automatically synced on the Woo store. You need not worry about having an old inventory status.
What you Lose without this Feature – You might end up overselling or underselling specially during festive season, considering high demand leads to an abrupt change in product availability.
Why you need Price Markup feature for AliExpress Dropshipping
Price is the ultimate parameter that can make or break your deal and decides the final result of your journey of how to sell on AliExpress. Having the most righteous price set helps you close the purchase smoothly. After all, prices are not always the same. A newbie will keep the profit margin relatively low to attract customers. But an experienced dropshipper put a different price (relatively higher) because he might have a lot of positive reviews and have earned trust.
Hence, it is very necessary to be able to adjust the price based on what is most favourable for business growth.
It helps you take benefit from below pricing strategies
Competitive pricing
Penetration pricing
Anchor pricing
What you Gain with this Feature – Based upon rise/decline in demand price can be easily adjusted in bulk for hundreds or even thousands of products to capture maximum sales
What you Lose without this Feature -You lose the opportunity to set the best price before your competitors. Therefore, you might have put best efforts to sell on AliExpress you lose sales to competitor.
Some practical pricing strategies to help you set most profitable price for products
Why you need Bulk Upload feature for AliExpress Dropshipping
The process of importing products from AliExpress to WooCommerce store can be really long if done manually. The manual mode to sell on AliExpress is also prone to errors. Now, listing the same products twice and spending extra time over it means less time to monitor and analyse market dynamics. Hence, you lag behind in planning your next marketing campaign.
Therefore, importing and listing products quickly and easily gives you a competitive advantage.
What you Gain with this Feature – The earlier you list products means more time you have for engaging customers. Also, customers view your products before other dropshippers.
What you Lose without this Feature – You lose a lot of time manually uploading the products. Not to mention being prone to manual error means you have to twice upload certain products.
Let's be fair and put an end to much hyped fact that dropshipping does not need too much effort or is very easy stuff. Look, dropshipping ain't some magic way to earn thousands of dollars online in the first few weeks.
Our solution is developed considering the importance of streamlining online selling to achieve stable business growth.
Dropshipping is easy and effortless provided the backend operations are fully supported by a dropshipping solution packed with advanced features. WooCommerce AliExpress dropshipping solution is packed with such dropshipping friendly features.
FAQ for AliExpress Dropshipping
Is it compatible with my WooCommerce version?
Dropshipping solution is fully compatible with WooCommerce version 3.0 to 4.0
Will the new features be added to the solution?
Yes, our development team is dedicated to update the solution with features that make your dropshipping journey easy. These updates will be provided to you at regular intervals. You won't be charged for updates
What is the maximum number of products I can import to my store?
There is no limit to the number of products you can import. Moreover, you can import it in just a few minutes at a single click.
Is it possible to sell my own products?
Of Course, you can sell as many products as you wish on your store plus import from AliExpress too.
How will I make the profit?
The dropshipping solution enables you to increase product price by fixed amount and percentage wise..
Are there any WooCommerce themes with which the WooCommerce AliExpress solution is not compatible?
The solution is 100% compatible with all the themes.
Good to Know Points before AliExpress Dropshipping
Do check reviews about products before importing. Majority of them should be positive.
Find out if any seller is selling exact same product at relatively less price.
Choose a WooCommerce theme that perfectly resonate with your business objectives. Want expert advice?
The home page content must be unique and convey the message to customers without consuming too much time.
Provide all mode of contact details like Whatsapp, Skype, Phone number, e-mail. More options means minimum chance of delay in answering customer query
Adding a physical location will boost trust factor. Customers consider a store with a physical location highly reliable.
Leverage WooCommerce ability to support numerous payment gateways. Find in which currencies. Customers are more comfortable to pay to enable payment in multiple currencies.
Catch customers attention with catchy product titles and descriptions. Make the product stand out with HD images in a light or white background.
Smartly manage product categories, attributes, and tags for smooth customer experience.
Calculate shipping rates by different suppliers and it will help you take better decisions.
Increase sales by setting up related products, cross-sells and up-sells. It will show up related products to customers. Therefore, if a product goes out of stock still you can convince customers to buy related products. Here is how to do it in your store.
Despite you going with most experienced suppliers, it is quite possible that some fulfillment error might crop up and ruin the customer experience with order delay, item missing , and low quality packaging . Therefore, it is absolutely important to stay calm, take responsibility, and apologize without delay.
Using the solution you can import Simple (products without options) and Configurable Products (products with options like size, style, color) from the Aliexpress store to the WooCommerce store through this extension.
Conclusion
WooCommerce AliExpress dropshipping will ease your journey to establish your brand with a minimum risk factor. The dropshipping solution enables you with functionality to upload any quantity of products. Therefore, you can grow your business in relatively less time.
Multiple dropshipping friendly features will help you to amplify business growth by streamlining your dropshipping process and eliminating manual mode. Therefore, in order to join the league of top dropshippers on AliExpress you need to empower dropshipping. The top sellers don't use any magic wand to get the things done in their favour. But they rely on WooCommerce ALiExpress dropshipping solution.
Moreover, our 24/7 responsive and technically sound will always keep your store up and running.