CedCommerce Launches Three New Magento Integrations this Festive Season
Running short of time? Get PDF of the blog in your mail.

Play Now
Portland, Oregon(November 11, 2020)- With the festive season just around the corner, CedCommerce has launched three new Magento integrations for US-based sellers. The extensions launched are – Wayfair Magento 2 Integration, Walmart Canada Magento 2 Integration, Discogs Magento 2 Integration. Also, these newly released extensions will make it easier for the sellers to connect their Magento 2 stores with the giant marketplaces.
Commenting on these new product's launch, Mr. Abhishek Jaiswal, the co-founder, and Director of CedCommerce said that, "Keeping the festive season in view we are happy to announce the launch of these extensions. Consequently it has been a great year with lots of progress from our Magento Development team and these products launch will be very successful for online sellers as they can quickly upload the massive number of products and sell seamlessly on Magneto."
The newly released extensions are also available on Magento Marketplace: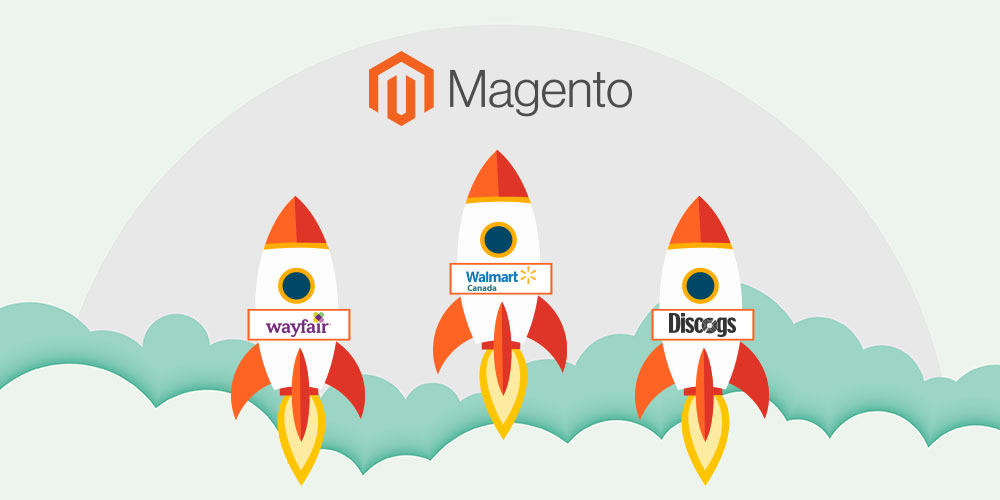 Thus in the first quarter of 2020, US consumers had spent more than $146.5 billion and are expected that this festive season the sales graph will grow as compared to the previous years. Therefore these Magento 2 extensions will make your selling easier and help you to manage your store efficiently.
Mr Deepak Gupta, the Magento Development Lead of CedCommerce, quoted that, "We are delighted to introduce these new Magento 2 integrations. Also keeping into consideration to help sellers in smooth selling this festive season these are specifically design integrations. Furthermore, we are confident that the exclusive features of these integrations will be an appreciation by the sellers and will provide a boost to their festive selling campaign"
A glimpse at Splendid Features of Newly Launched Integrations
Bulk Product Upload: Sellers can upload products in bulk, on the contrary, making it effortless and saving their time.
Synchronized Inventory and Profile Based Pricing: A real-time synchronization establishment between the Magento store and marketplace seller panel. There is also an increase or decrease in prices based on the profiles.
Profile Based Product Upload: Now upload products on the marketplace in an organized way by creating a profile & mapping the category and attributes to that of Magento.
Simple and Configurable Product Upload: Enables sellers to upload simple and configurable types of products from the Magento 2 store to the marketplace.
Creation of Magento 2 Orders: The new orders on the website create automatically with all the necessary details in the Magento 2 store as it is on the website.
Additional Features by CedCommerce:
24 X 7 Customer Support
Dedicated developer for your account
Extension Documentation:
About Wayfair Marketplace-
Wayfair is an American marketplace selling collection of furniture, Kitchen and Tabletop, Kids furniture, playroom, etc. It offers 14 million items from more than 11,000 global suppliers. Also Wayfair is reinventing the way people shop for their homes – from searching for products to final delivery.
About Walmart Canada-
Walmart, the largest retailer in the world was founded by Sam Walton in 1962 and incorporated on 31 October 1969. Currently, Walmart is running its 11,368 stores and clubs in 27 countries by 55 different names. Walmart has 2.2 million employees worldwide. Moreover this brick-and-mortar retailer is the fastest growing and has become the most dynamic eCommerce organization.
About Discogs Marketplace-
Discogs is a popular US marketplace specializing in the selling of recording formats, genres, and types of music. This is the biggest outlet for music lovers, with 4,58,000 active contributors and a catalog of 100 million recordings. A programmer, DJ, and music lover Kevin Lewandowski introduced the Discogs marketplace in the year 2000.
You can sell on all these 3 marketplaces simultaneously with our multichannel integration solutions.
About CedCommerce:
CedCommerce is one of the world's leading eCommerce facilitators connecting more than 3,500 customers around the world. It is committed to supporting and delivering the best possible multi-channel services and other eCommerce to its customers. Also it is an accredited member of NASSCOM, the four-time consecutive winner of Deloitte Technology Fast50 India and Deloitte Technology Fast 500APAC.