How to Sell POD on Etsy: The Ultimate Guide 2023
Running short of time? Get PDF of the blog in your mail.

Play Now
Print on Demand is the product category where you have the leverage to print your designs on the products of your choice and sell. POD products are so much in demand these days. Whether you are an entrepreneur or an artist, you have to be creative to deal with custom products.
If you are one of those enthusiasts, Etsy is a platform for your creativity and innovation; it has helped flourished many POD businesses. You can sell gags, graphics, creative content on Mugs, t-shirts, bags, etc. Keeping in mind that, it should be unique and should showcase your own idea.
The POD business first kick-started on Etsy in 2013, since then it has been growing every day. As per the Etsy Quarter 3rd result of 2022, Etsy serves around 90 million active buyers out of which 20% have been purchasing customized or personalized products from this creative platform.

What types of Custom Products are sold on Etsy?
Since Etsy enables you to have a creative business store of customized products, You can simply connect with any POD service provider and sell on the marketplace. Companies such as Printful, Printify, Shine on, are some examples of service providers. Such companies will help you to make a successful POD business, by selling what buyers demand.
What Does Report Says-
As per various reports and surveys were taken in every festival and occasion, buyers seek customized products on Etsy. Being a seller, you should know what printables sell best on Etsy? For example, emoji printed Mugs; Quotation framed, Quotes and messages printed on T-shirts, or handmade portraits in paintings. If you plan to have a POD store on Etsy, get some ideas from existing shops and implement your creativity into it.
Here is an announcement that Etsy is raising seller transaction fees up by 1.5%. This move has been taken to improve the marketing and support to further extend our strong momentum.
Talking of special occasions, there is always an extreme demand for customized jewelry and mom-kid paintings during mother's day. On the other hand, for Teacher's day, buyers look for customized mugs with related quotations, such as my favorite teacher or my best teacher, etc. On Valentine's day, couples usually search for a couple of T-shirts or cushions with their photo or name printed on them. You can make and sell various products, or you can even design and sell through POD companies.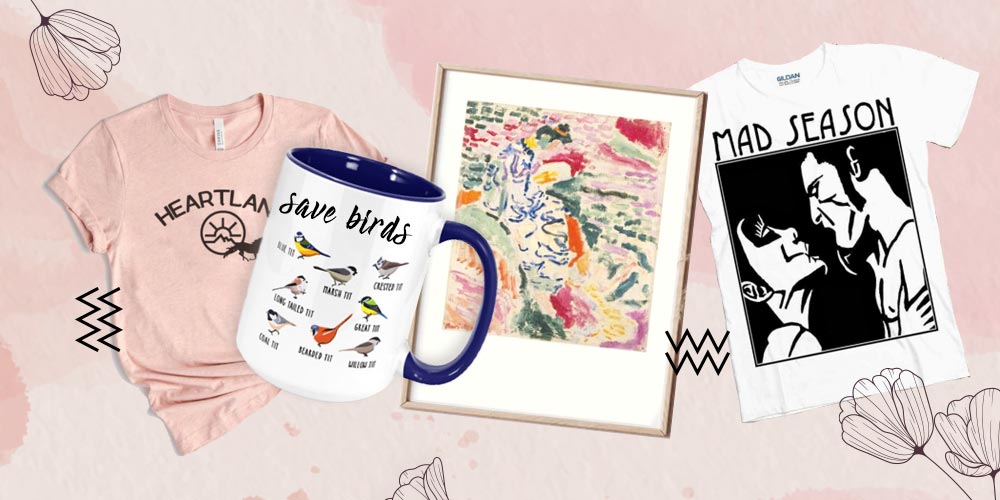 How to sell POD on Etsy?
Like various other POD creative business owners, you can also prosper your Printables store with Etsy. Before you plan for a POD business, it is obvious to have an Etsy store first. Following are the basic steps to set up the POD shop on Etsy.
Sign in to Your Etsy Store: Just go to etsy.com and set up your store there. All you need to do is, hit the "sell on Etsy" button and register there. Do not forget to mention your shop preference in terms of language, country, and currency. This process will take you less than a minute.
Name your Shop: If you are going to open the POD shop on Etsy, you should be creative in keeping your store's name. You can keep the store's name which can explain your products in the shop.
Stock Up Your store: You must add at least 1 item to your Etsy store to complete the setup process. You can upload any related picture from google and can delete it later. You can name your products with some search-friendly keywords. If you will use the customized product services, mention them in the "About the Listing" section.
Fees and payments: Listing for 1 item will cost you $0.20 every time you list on Etsy, this will go for 4 months and has to be renewed after that. Find the fees and payment structure in detail here.
Create an Account On Any POD Service Provider: If you want to sell customized products through some POD service providers, you need to have an account with them. Create an account and link it with your Etsy store. 
Once you link both accounts, the steps of managing both will become very simple and easy for you. You have to list some sample products and designs that you are offering on your Etsy store. Mention the pricing with SEO-friendly product description and quantity you have in stock. When a buyer makes a purchase on your Etsy store, the order detail will be sent (notified) to the POD Providers. The POD company will print the selected design onto a product purchased, later dispatch and deliver it to the buyer.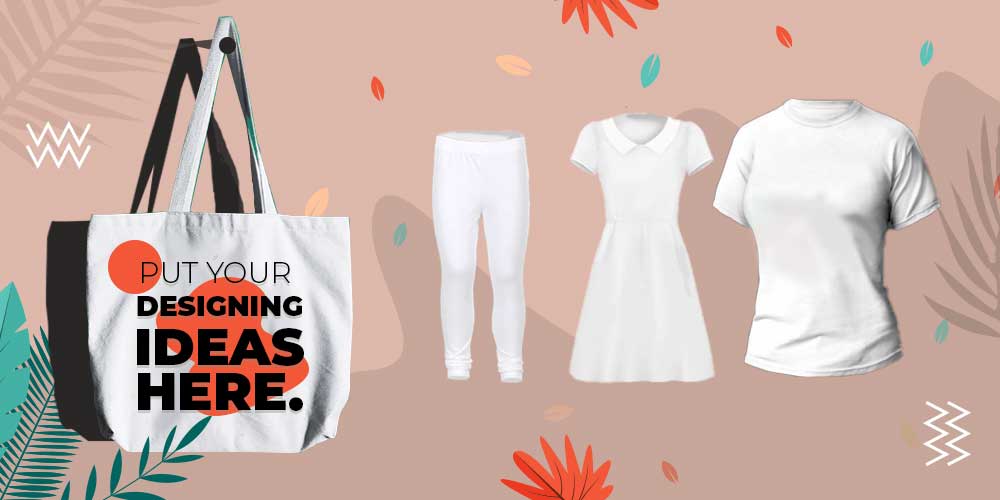 How can Shopify Sellers Sell POD on Etsy?
There are numerous marketplaces in the market, but Etsy has developed more trust among sellers who have expanded their small businesses on multi-channel platforms. If you are also the same, then running an Etsy store for POD Products is not a rocket science.
To sell customized products, you must have linked your store with any of the Print On Demand companies. Since you have to sell through Etsy to cater to more buyers, you just need to connect your Shopify store with the Etsy store for seamless operations. The linking can be done through Integration solutions such as CedCommerce ‑ Etsy Integration. After that, you will witness the listings you have already made on your Shopify store reflecting on the Etsy store too.
How Does The App Helps?
The App helps in the process of managing orders easily. Get brief guidance on how to fulfill an order after the purchase. Follow the stepwise and know briefly about Etsy-Shopify POD order management.
When a buyer makes a purchase on Etsy, the details can also be tracked on your Shopify store linked with it.
Since Your account with the POD service is linked with the Shopify store, the order details will be fetched by the POD provider too.
The next step is order fulfillment. The POD service provider will create, pack and deliver the order to the buyer.
From Order making to dispatching, every tracking detail gets reflected on the POD account, Shopify store, and Etsy store respectively.
The automation will make the process of selling easily handled for you and allow you to enjoy the profit with fewer efforts. 
How Benefiting it is to have POD business on Shopify and Etsy?
Until now, you have been selling through your Shopify store, which might not gather much traffic. Taking it the multi-channel way is the best decision you can make. This decision gives you global exposure resulting in more reach. You can brand your Shopify store through Etsy. Having an Etsy store also gives you the privilege to play with the pricing, which can differ from your Shopify store. You can sell with more profit margin than your store.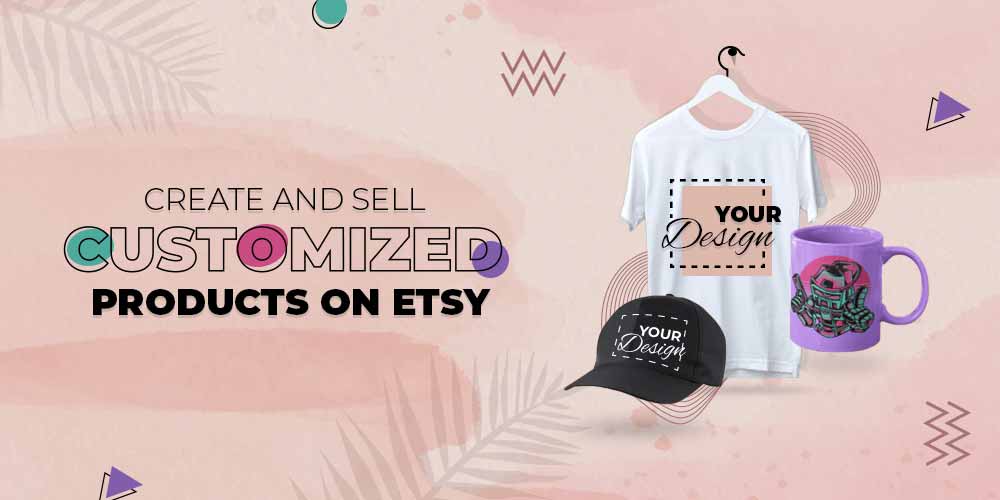 What If You Dont Require POD Service Providers to Sell on Etsy?
Well, You can skip these POD service providers if you manufacture customized products on your own, or maybe you have a skilled manufacturing unit for the same. Products such as Soap, scented candles, chocolates, cookies, paintings, Arts novels, and much more. If you know how to make these products you can simply sell them on Etsy, Shopify separately, or by linking Both.
Events and Occasions bring the opportunity to fetch many buyers. You just need to get your stores and listings ready. Event-centric POD products are the first preferences for buyers. Like many, you can even have two stores in sync and flourish your POD business. It is never too late to begin something that benefits you. If yet not opened or linked a store on Etsy, you have an opportunity now. Get the free expert advice and cost-efficient license to begin selling worldwide.