Excelling Fashion ecommerce for success in the fashion business
Running short of time? Get PDF of the blog in your mail.

Play Now
The fashion business is a constantly evolving industry, with Gen Z being at its forefront. Retailers need to stay updated with the fast-paced trends to reap the benefits of millennial shopping. The time is right for maximizing returns from eCommerce, more so from fashion ecommerce. Dive into fashion retail and learn how to start an online clothing store in this article.
As of February 25, 2023, the New and Improved version of Amazon by CedCommerce is now known as "CedCommerce Amazon Channel".
Table of Contents:
Understanding the Fashion Retail industry
The market for fashion retail is evergreen and follows a constant demand since the trends keep changing with time. Whether you own a physical store or an online store, you can surely make good returns if the fashion business is managed well. Wondering why fashion retail is always rewarding and how millennial shopping contributes to it? Take an idea from the following industry insights:
As of 2021, the global market value of fashion retail held to $759.5 billion. The best-selling sectors are – apparel, footwear, and accessories.
Over the next few years, the fashion business is expected to hit a $1 Trillion-mark
China will continue to lead the space, followed by the United States and the United Kingdom as the top players
67% of millennials and 56% of Gen X prefer to shop online instead of shopping in retail outlets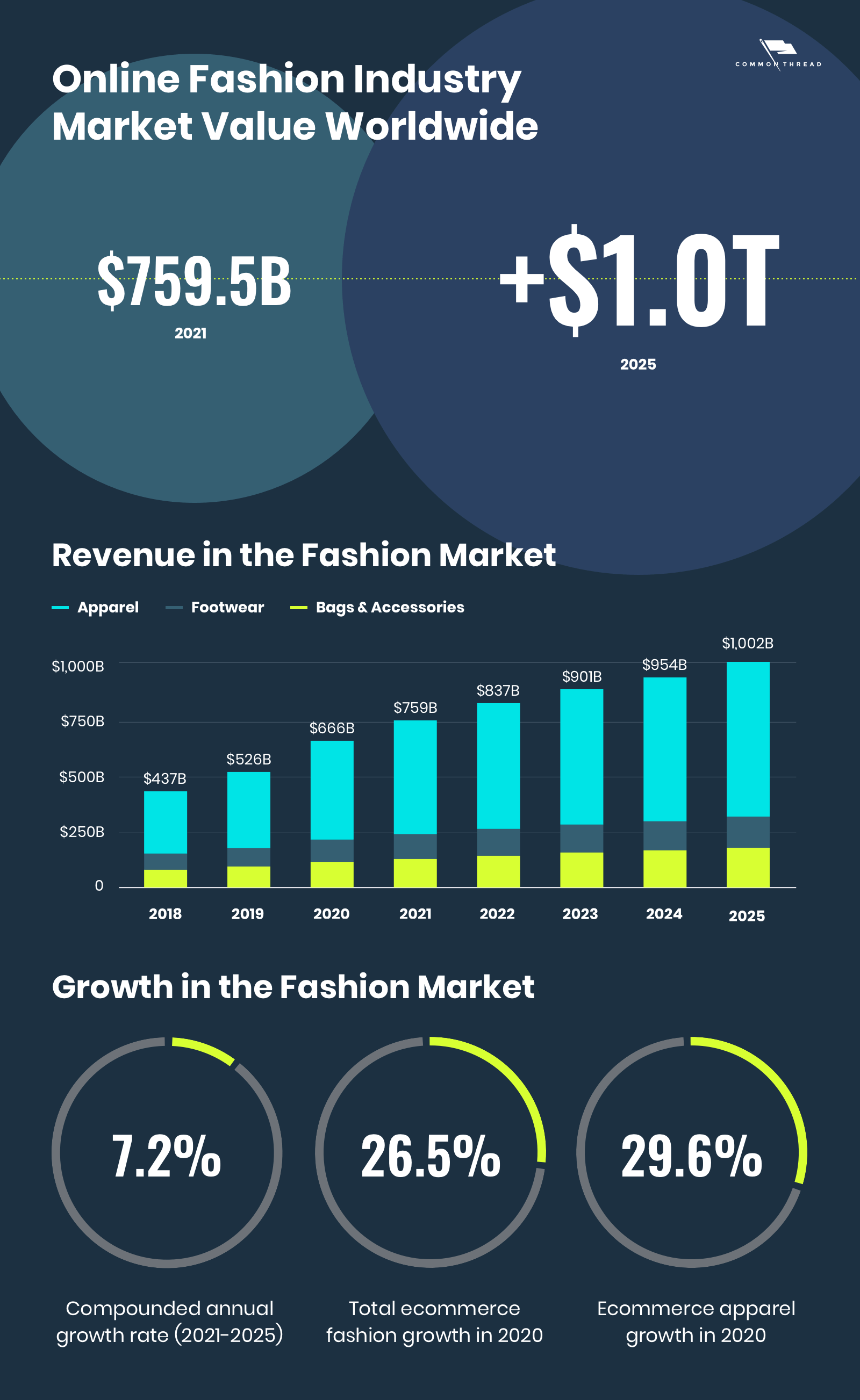 Leading Fashion Ecommerce brands
Some of the brands dominating the industry with their market value and popularity are listed below. Here, an ideal approach would be to identify the top players for your niche and refer to their business strategy if you need to learn how to start an online clothing store.
Read this inspiring story of Ethnic Smart that went headless for its B2B Fashion store.
Preparing a strategy for your Fashion Business
Formulating a robust business strategy is the most crucial aspect of operating an online fashion store. But what should you consider in this strategy? Take assistance from the following key components:
A Product Niche
The fashion industry is undoubtedly growing. But what product do you want to sell? Invest in determining the right product that aligns well with the user demand and your vision and has the potential to yield good returns.
Find the right category amongst apparel or clothing, luxury or sustainable, fast-moving or slow-paced, low-investment or higher input, etc. Drilling down to the specifications will help you stay focused in the long run.
A Strategy Plan
Define a strategy to execute your fashion ecommerce business. The strategy details all the resources needed – financial, labor, technology, etc. Prepare a short-term and long-term action plan with the targeted channels, audience and geographical expanse, the expected ROI, and launch.
Take reference from leaders in the fashion retail industry to devise a plan that is unique and scalable. The best practices will assist you in the end-to-end management of your fashion business.
A Business Model
Once your product is defined, choose a business model to monetize the above plan. For a Fashion ecommerce business, a multi-vendor marketplace can get you better profit than a single-seller store. On the contrary, a drop shipping model is the easiest, to begin with.
Furthermore, whether you wish your business to be based only on subscriptions or run only on commissions will help you specify the return more accurately.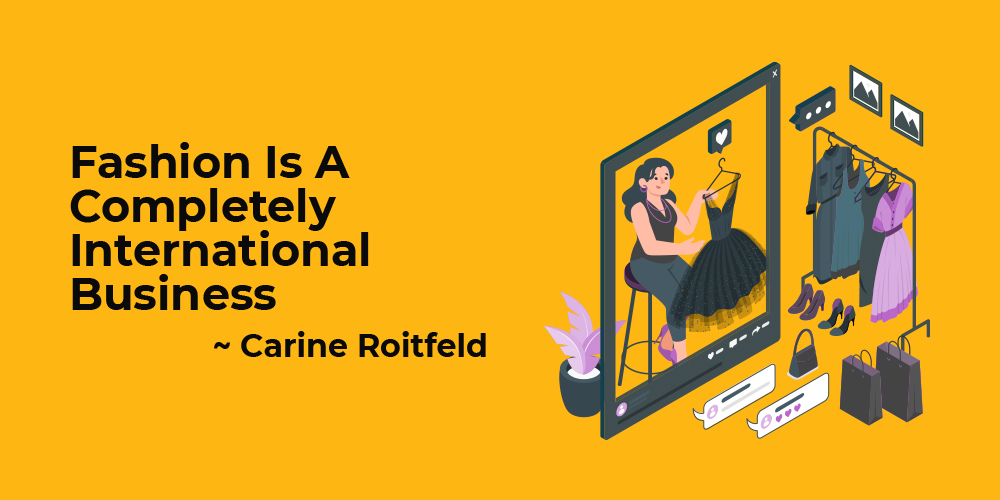 Fashion Ecommerce Activation (Steps to set up the online store)
Now comes the most important aspect of setting up a fashion ecommerce store. We call it crucial because this will decide the fate of your fashion business in the present and future. So, take your time and build an agile ecommerce store without compromising the quality and experience.
Follow the steps below for an appealing storefront:
Step 1: Find an eCommerce platform
For businesses planning to make majority revenue from online sales, investing in a good platform like Magento is highly recommended. Starting from scratch on a reputed platform will allow businesses to make customizations for each and every business need and continue operations as per evolving trends from time to time.
Tip: Website builders with templates will only allow businesses to operate with the basic features. These can be used only for short-term goals. Consider using a robust platform for long-term goals.
Step 2: Choose domain & hosting solutions
Pick on a domain name that resonates well with your brand vision. Looks for a simple, meaningful name that users can remember easily. Other recommendations for choosing a domain name are illustrated below.
Choose a hosting plan in line with the scale of your fashion ecommerce business. Depending upon the volume, opt for solutions that are secure and scalable. At this step only you should choose a service provider that does not compromise on the speed under any circumstance.
Step 3: Install or create a template
If you considered Magento in the earlier step, you could pick a template that can be customized for your business. Magento offers merchants a wide variety of designs to choose from. You can simply install the preferred design layout and understand the placement of content in it. This greatly eases the process of executing how to start an online clothing store.
Step 4: Add the required extensions
Once the design template is in place, you can fill in any gaps by attaching an extension. With Magento, you get to choose from thousands of extensions depending on your use case. For example, you can opt for a Progressive Web App extension to keep your storefront responsive on all device types. With this, you will rule out the need to develop a mobile app separately since a PWA gives you a high-quality mobile experience. Similarly, you can choose from any of the below extensions to add up to the functionality of your fashion ecommerce store:
Expand shipping features
Add payment methods
Improve the customer experience
Make more sales
Convert store into a marketplace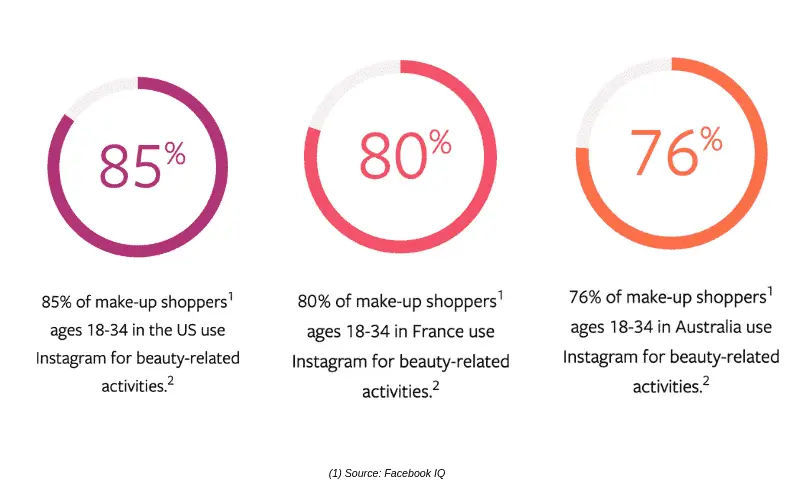 Step 5: Upload Stock
Once the framework is ready, it is now time to start customizing your store with your offerings. Based on your strategy, upload products you wish to sell in your fashion ecommerce store. You get powerful marketing tools such as product recommendation that uses AI algorithms to leverage visitor data with an enterprise solution. Conversely, with the community edition, you will have to individually add details.
Complete your upload by adding relevant product descriptions and images for each product. Don't forget to add complete details such as – Product Price, Description, Images, etc. This helps buyers to make informed decisions about the purchase. Once the store goes live, product reviews will also be displayed under each product.
Step 6: Personalization & Integrations
Once the store is updated with all the offerings and branding inputs, you can further streamline its management from the admin panel. Add automation for communicating with consumers. You can define what message is conveyed to the consumers once a defined action is performed. For example – you can choose to send an email to a consumer who has products lying on the wish list for 3 days or more. Adding personalization in such communications helps to increase the engagement level.
You also get to integrate other channels with the ecommerce store. This helps to keep all the business management-related activities under a single roof. With Magento, you can integrate all other channels of online sales, like Facebook, Amazon, eBay, etc. This greatly streamlines order and inventory management by synchronizing sales from all sources. You can also integrate a Point-of-Sale to sync orders between offline and online stores.
Alternatively, you can implement a marketplace solution for a broader range of offerings.

Launch your Fashion ecommerce store
Your online shop is now ready to go live! But without rushing into things, let's give it a final run-through? One last time before the store is released to the public, a speed and performance test will help you access the real-time response. If any improvisations are needed, fix them; otherwise, we're all set!
Now we've reached the stage to release the fashion ecommerce store for the public! How are you planning to go about it? A store launch is a big event that can gather maximum traction from buyers. While working on the strategic plan of starting an online clothing store initially, list out activities that you wish to engage in for the launch event. Some of the best practices that have garnered maximum visibility for online launches include:
Schedule a specific day and time for the launch well in advance. This will assist you in designing campaigns and promotions for the Big Day.
Create a buzz for your brand before the launch day. Indulge in offline and online promotions using a countdown, launch campaigns, etc.
Offer exclusive or limited-time deals for the launch day. In addition to visibility, this strategy starts to get revenue from Day 1!
Share early-bird offers for the first set of users. This works well for both online and offline stores.
Promote your launch with the support of an influential personality. This brings in added trust from consumers by creating a connection with the ambassador.
Well, these are only some suggestions for planning a successful launch. Go all innovative to make the launch a big event and try out ideas that work well with your audience. Starting right from the very first day helps maximize brand visibility.
Tips to make fashion ecommerce stores successful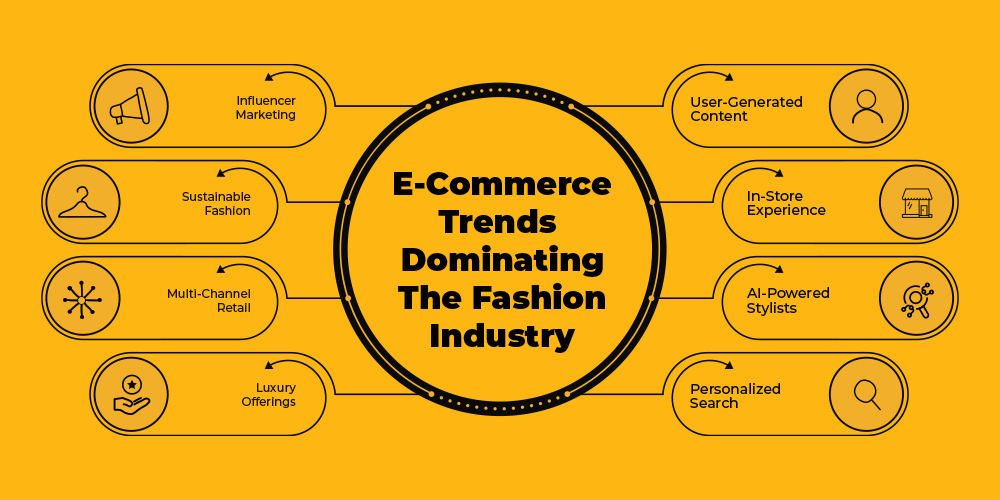 For an online fashion store to be successful, staying updated with the industry trends is imperative. Learning how to start an online clothing store? Take help from some of the top-performing trends listed below. Add these to gain success in the ecommerce domain.
Multi-channel Retail
Use multiple channels to showcase your business offerings to a wider audience. This will offer consumers numerous ways to make a purchase. Channels can range across – brick and mortar stores, social media stores, online marketplaces, and other region-specific platforms. Keeping a mix of platforms will catch the user where they are present. Get more visibility for making more sales!
Influencer Marketing
Influencers are making strides in the fashion industry through engaging and innovative promotions. Social media influencers are assisting brands in gaining overnight success. Choosing the right influencers for your niche can accelerate promotions for your store or products. Making trends go viral comes easy for the leading influencers, the success of which goes into the bucket of fashion retail businesses.
Sustainability
Environment-friendly products and services are greatly influencing millennial shopping. Even the luxury segment is leveraging sustainability as a tool for innovative market products. Brands like Levis and Adidas are working towards reducing the water consumption in their products. Packaging solutions offer hazardous-free material to save the environment from damage.
Augmented Reality (AR)
The use of innovative techniques is a game-changer in the fashion ecommerce industry. The intervention of AR in ecommerce is redefining what the customer can experience and is assisting the buying decisions. Immersive experiences help users get an in-store experience in the virtual world. While this was a hyped innovation a couple of years back, brands in the real world are using it to boost their online sales.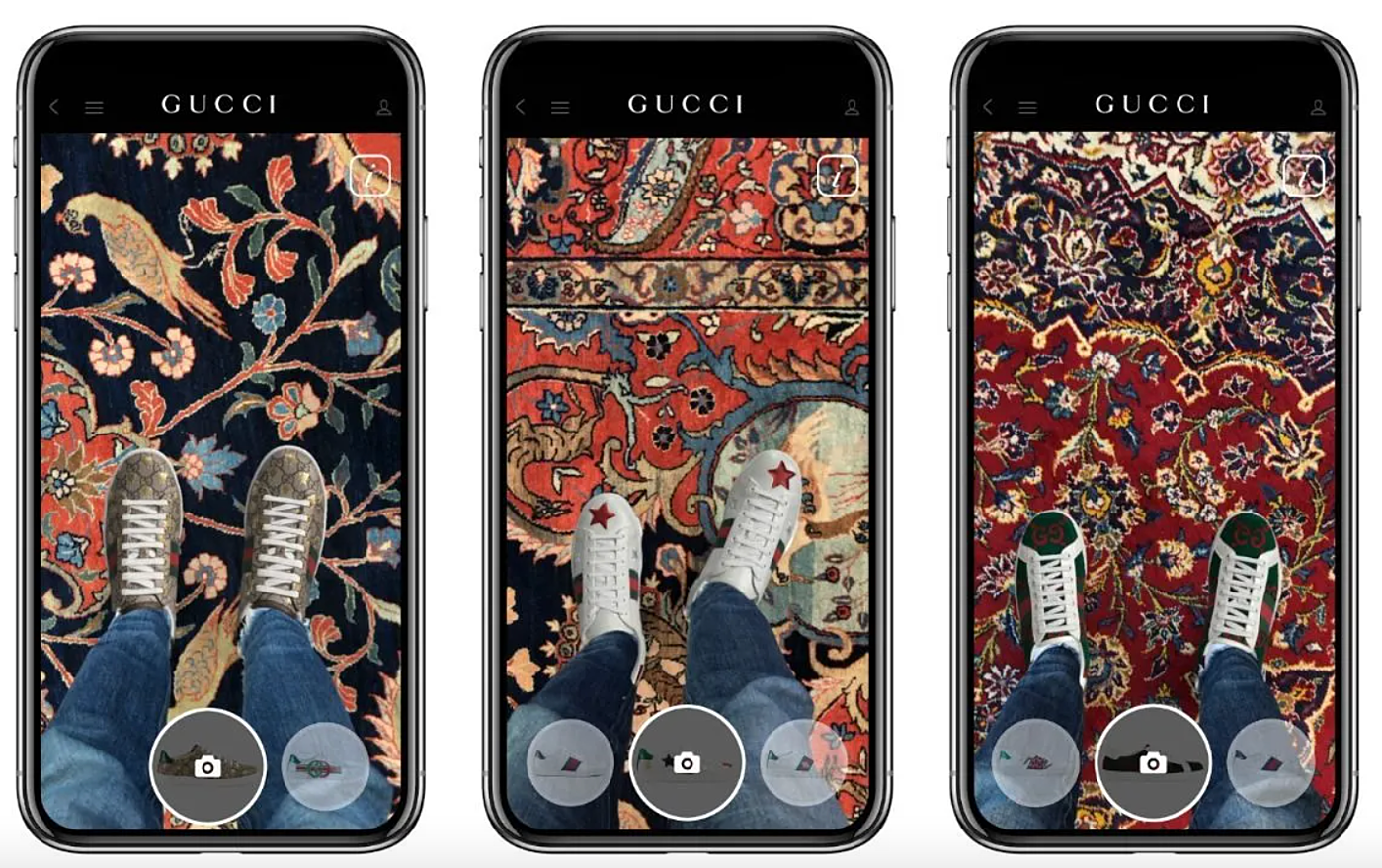 User-Generated Content (UGC)
UGC is like the secret sauce behind the success of fashion stores. It helps gain customer trust and is the new form of word-of-mouth marketing. Appreciation posts, reviews, personal product stories, etc., assist buyers in gathering feedback in the real sense. Whether big or small, all brands are actively leveraging UGC to improve conversion rates.
Social Logins
Allow users to log in where they are most comfortable. Social channels have become part and parcel of the lives of buyers. So give them comfort in navigating through your online store. Adding this feature is simple and easy but can get you bigger and better returns. It brings instant access and quick logins by skipping the need to re-entering personal details.
Conclusion
Understanding how to start an online clothing store and going about it is quite a learning experience. Attuning a fashion ecommerce store to the user's needs has many verticals to it today. There are numerous ways available in the market to achieve limitless success in fashion retail. The foremost is choosing a scalable ecommerce platform. Magento offers a wide range of solutions built to perfection as per the new-age demand.
At CedCommerce, entrepreneurs work with Adobe-certified professionals to support varying business needs. With over 10 years of success in the ecommerce industry, our team has helped businesses maximize their potential by implementing high-performing solutions. These include Multi-vendor marketplaces, Single-seller online stores, mobile apps, Progressive Web Apps, etc., to name a few. Get started with your Magento experience by discussing your idea with our team.