Case Study: Daniele's Leadingadget.com marked 5 times hike with CedCommerce Newegg Integration App
Running short of time? Get PDF of the blog in your mail.

Play Now
Dropshipping is one of the most lucrative eCommerce retail fulfillment models. Online sellers have been using this smart way of selling without having to worry about physical inventory and shipment management. Nonetheless, one thing a seller still has to take care of is his e-store product catalog management and its synchronization with the marketplace(he/she sells on). This case study intends to present a selling journey of a similar smart seller who witnessed 5 times growth in his dropshipping business using the CedCommerce Newegg Integration App. Above all, CedCommerce Newegg Integration app paved a new way to his automated selling journey way more than his expectations.
Daniele Puccio, a smart dropshipping seller, and owner of Leading Gadgets
Daniele Puccio, a US-based seller, stepped into the eCommerce world in 2017. He is a dedicated seller with a team of 10 experts practicing dropshipping online retail business model. Daniele along with his team aim at delivering the best electronic gadgets to the customers visiting him on the Newegg marketplace or his own e-store leadinggadgets.com. Daniele dropships his products from a third party called AutoDS.com and has been in the online selling business for four years now.
The Major problem: Product Category Mapping between Newegg marketplace and Daniele's Shopify store
Newegg being a close marketplace poses some stringent guidelines to follow while leveraging its selling platform. Daniele faced a major problem with following the guidelines of product category mapping between the Newegg marketplace and Shopify store.
Daniele clearly told CedCommerce his requirement: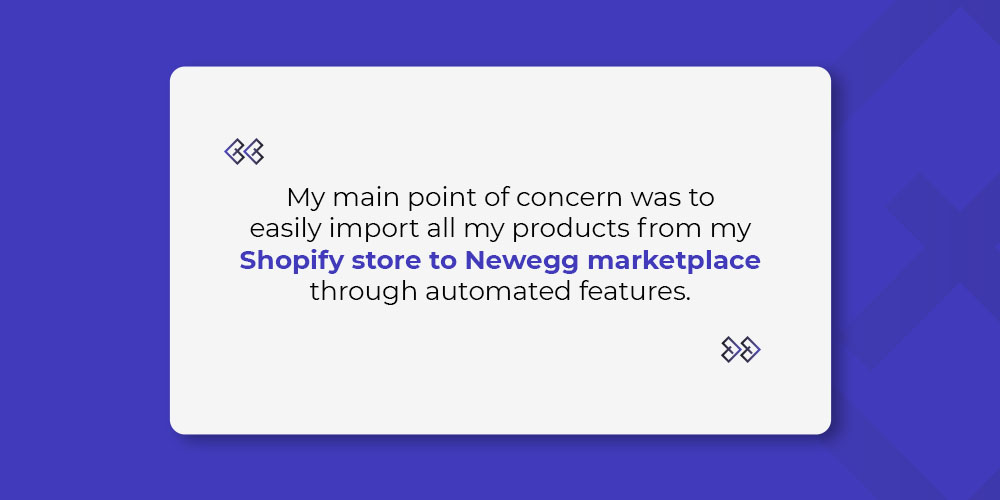 CedCommerce Newegg Integration App Supported Daniele's Business Requirements
After intensive research about the best, affordable, and seller-centric solution, Daniele connected with the official support expert at CedCommerce. The expert at CedCommerce gave Daniele a complete picture of the multiple NewEgg eCommerce solutions. Furthermore, asked him about the major challenge he was facing while selling on Newegg. After a detailed discussion about the functioning of the Newegg marketplace and Shopify store, the expert recommended Newegg Integration App.
CedCommerce Newegg Integration App was inclusive of all the features Daniele was looking for. The major features it had to offer was –
Firstly, Bulk Product Upload: The integration enabled Daniel to upload all his product in bulk from Newegg marketplace to his Shopify store. The bulk upload feature facilitated instant, hassle-free, and easy product upload on the Shopify store.
Secondly, Quick Product Mapping: This feature allowed Daniele to map products across Newegg marketplace and Shopify store in no time. Without any human intervention, catalog mapping was done all with the automated features.
Thirdly, Easy Price and Order Synchronization: Besides, product mapping, the price, and order of the entire catalog were taken care of in a hassle-free and smooth way.
Lastly, Push Notifications to update seller: The integration helped Daniele to remain updated with every change happening on his Shopify e-store and Newegg marketplace through real-time notifications.
Daniele and his team witnessed 5 times more Profit within a Month
In a feedback conversation with the expert, Swati Singh, Daniel mentioned his satisfaction and growth with the solution.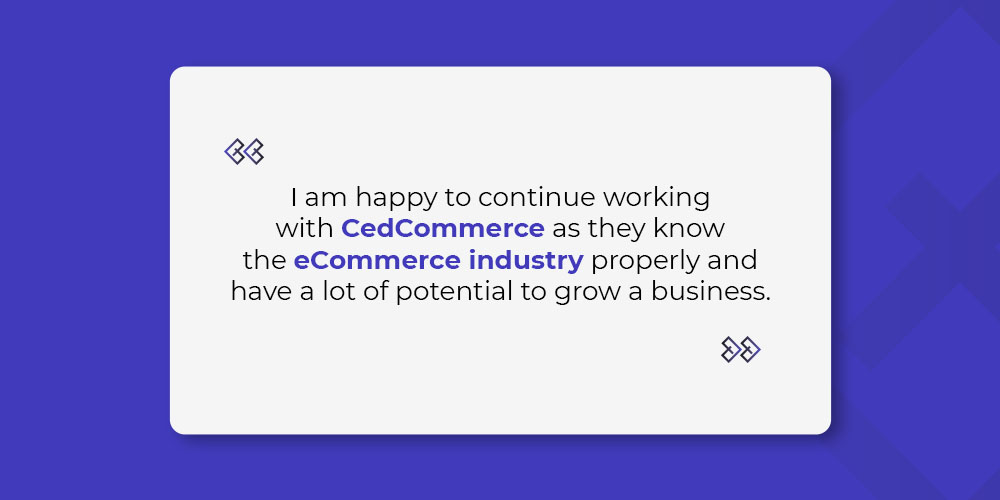 Its been three years now that Daniele is using the Newegg integration app. With trust in CedCommerce solutions, Daniele has also been using other CedCommerce integrations for Fruugo and OnBuy marketplaces. To summarize, to enable eCommerce sellers to mark their presence globally, CedCommerce has never failed to create the easiest, quickest, and surest eCommerce solutions for more than a decade now!