9.9 Super Shopping Day Registered Record Breaking Sales with Shoppertainment
Running short of time? Get PDF of the blog in your mail.

Play Now
Super Shopping Day is the grand shopping festival in Southeast Asia and Taiwan that initiates the year-end shopping marathon. In its fifth edition, it is ready to surprise customers with bigger deals, and better collections. 12 million products getting sold in the first hour ( with 700,000 in the first minute), of 9.9 super shopping day 2020, confirms it to be the most productive day since its inception.
The primary purpose of super shopping day to help brands, sellers, and customers bounce back from the pandemic impact has been fulfilled.
Shoppertainment – The Game Changer of 9.9 Super Shopping Day
Shoppertainment or the process of engaging users to an in-depth level is one of the recent practices during festive shopping that favors high sales and customer satisfaction with high dose of entertainment. It keeps customers connected to the marketplaces with "what's gonna happen next?".
GFRIEND
GFRIEND (K-pop girl band) was invited by Shopee to celebrate the much-awaited TV Show 9.9 Super Shopping Day. Their outstanding performances on hit songs; as a result, the engagement level went sky high.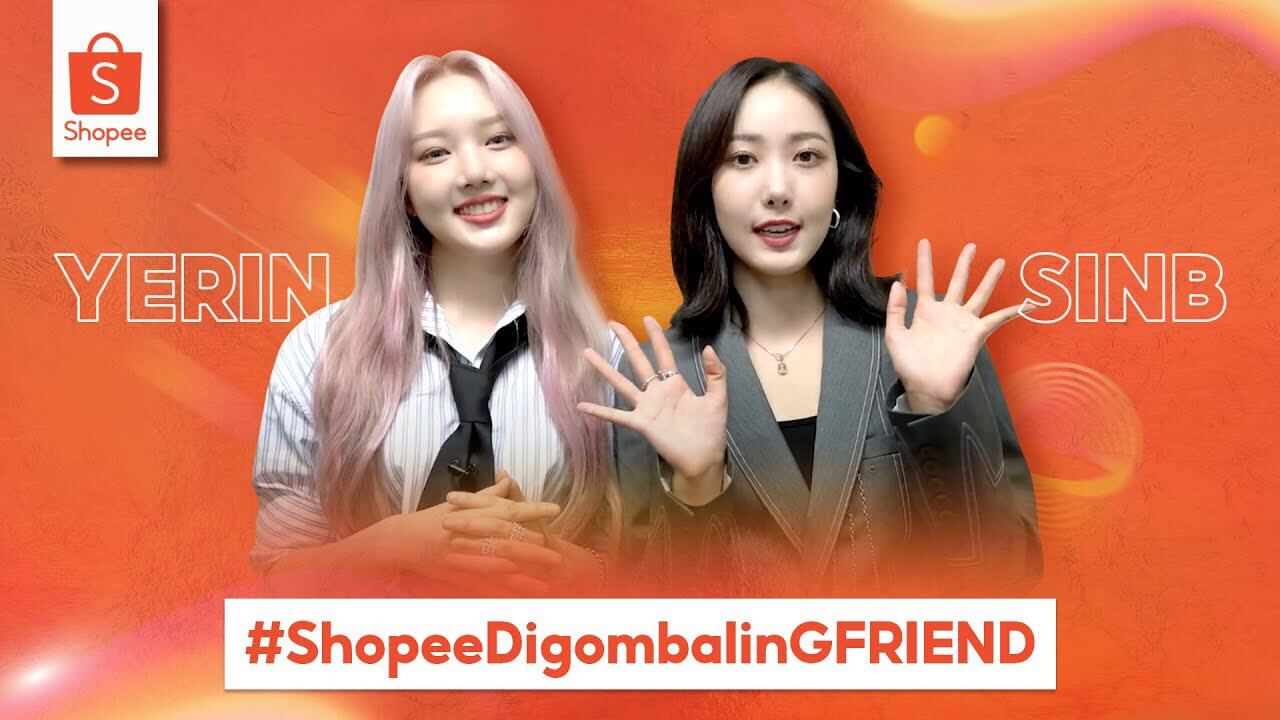 image credit: twitter.com/gfriend_part
9.9 Super Shopping Day TV
A star-studded 2-hour non-stop show flooded with exciting games, comedy skits by Ai-Ai Delas Alas, and song performance from Miss Universe 2018 Catriona Gray. Other top of the line celebrities who added glamour on 9.9 super shopping day include Christian Bautista, Gabbi Garcia, Lani Misalucha, Marcelito Pomoy, Rhian Ramos, Rayver Cruz, and more.
Shopee coins, flash deals on premium brands, and $ 96,645 worth of prizes kept customers on their toes. More importantly, one lucky winner will win a house by Lumina Homes and a lot.
Jose Mari Chan
The return of Jose Mari Chan as Shopee Brand Ambassador for the 9.9 Super Shopping Day helped gain traction from Filipino customers. He is part of the below initiatives by Shopee.
Jose Mini Chan Mini games on Facebook and Instagram to win Shopee vouchers.
Shopee and Jose Mari Chan themed Zoom background in downloadable format on Facebook.
During Shopee 9.9 Super Dance challenge, participants have to recreate 9.9 Jose Mari Chan's TV commercial and send their video for worth $ 2036 (P 99000).
Dance videos on his tik tok account.
Shopee chefs went Livestream to cook the viewers' favorite dishes.
Catch your favourite Shopee Chef only for 9.9 Super Shopping Day livestream. Happening until 9 september at 6PM! What do…

Posted by Shopee on Friday, 4 September 2020
Live Streaming of Lazada 9.9 Countdown Concert on Lazada app filled with voucher giveaways, a romantic-comedy (Laz-Serye) short released every hour.
Lazada went a step ahead in its determination to implement creative ways of promoting products. They hired Ain Edruce (well-known TV personality) to act as Chief Discount Officer. She participated in a Livestream called "Lazada Chief Discount Officer Show" with fantastic deals on the latest smartphones and other popular tech gadgets.
What do Super Expressive Ways of Engagement Predicts
Entertainment has emerged as a core ingredient for ensuring the next level of customer engagement in e-commerce. The latest trend of live streaming is fit for the real-time engagement of Gen-Z and millennials shoppers. Moreover, such innovative measures will dominate other methods to earn the loyalty of next-generation online shoppers.
Customers, while watching Shopee Live streams, bought 2.5X more items in comparison to an average day
Discount that Delighted Customer Beyond Expectations
In-app games like Shopee Shake, Shopee Quiz, and Shopee Catch with the chance to win prizes received lots of appreciation. Shopee Shake allows winning cash prizes worth $ 5168 (₱250,000).
50% off on brands like Nestle, Maybelline, Globe Telecom, P&G Beauty + Olay, Havaianas, Unilever Home and Food, Lactum Enfagrow, Xiaomi Poco Phone Exclusive, Huggies. Upto 90% off on various leading brands
Free shipping without a minimum spend.
Innisfree (Popular South Korean cosmetics brand) skincare products are available at 59% off. It is also offering Laneige Lip Sleeping Mask 3g for $2.03 (RM8.50) and AXIS-Y Dark Spot Correcting Glow Serum 5ml for $ 2.10 (RM8.80)
Big Discount of upto 90% off for using AirPay for payment. Those among the first 1000 to become AirPay members will get a bonus of 50 Shopee Coins in AirPay Wallet.
Flash deals from (Xiaomi, Vivo, Huawei, RB, Unilever, and Alaska) for just $ 0.18 (₱9).
The discount amount goes big for those using ShopeePay.
Free Shipping Vouchers for local sellers and numerous products will be available at just $ 0.18 (₱9)
Discount by Lazada
LazMall's authenticity guarantee policy is one of the most customer-oriented things to happen this year on 9.9 Super Shopping Day. If a product turns out to be counterfeit or non-authentic, the customer is entitled to 5X times the return of product cost.
Lazada updated the UI of LazMall to uplift the shopping experience during 9.9 super shopping day on 99 Lazada exclusive brand deals.
Lazada vouchers worth $ 2,400 (MYR100,00) can be collected during the live show. Moreover, these can be used to redeem discounts on 9.9 Super Shopping Day.
50 % special discount upon using Lazada e-Wallet for 50 brands
Crazy Flash Sale to lower the product price to just $ 0.25(MYR1)
Fantastic opportunity to collect LazCoins in Lazada App or via LazGames and win exclusive grand prizes.
What Engaged Customers Most During 9.9 Super Shopping Day
Summing it Up
The innovative techniques to promote products and entertain customers are part of Shopee's determination to strengthen the bond with customers with a superb dose of shoppertainment and too good to resist discount deals.
It will most likely fetch them sky-high online sales and loads of appreciation for non-stop entertainment and fabulous prizes. Therefore, it is highly likely that other marketplaces will inculcate entertainment as one of the essential ingredients for customer engagement. After all, customers have accepted it and are ready for more. But, the the huge traffic on stores during festive season can be better managed with marketplace integration solution.
The best part is despite the pandemic, super shopping day 9.9 had provide an opportunity for thousands of brands to regain lost sales and seriously engage customers.