What is customer feedback & how can it help enhance the user experience?
Running short of time? Get PDF of the blog in your mail.

Play Now
Repeating thousand times that we care about customers won't affect the customer experience. Creating an outstanding user experience and fostering a user-centric culture needs crucial details about your customers. Essential details from customers are gathered through customer feedback and surveys. You can utilize different available approaches to gather feedback from your customers.
Let's explore further what customer feedback is and how it can help enhance the customer experience.
What is Customer Feedback?
Customer feedback incorporates the user preferences, perspectives, experiences, problems, and feelings by utilizing which you can enhance your user experience.
Customer feedback implemented in the right direction can take your brand to new elevated heights. Customer-centric brands gather customer feedback and utilize it to enhance customer experience by understanding their needs.
"If you're not thinking about the customer holistically, you will fail the customer in a big way."

–Ajit Sivadisan Vice President, Lenovo
Why is Customer Feedback crucial?
Customer feedback is crucial because it helps you build a solution based on their preferences, perspectives, experiences, problems, and feelings. You cannot offer your customers what they exactly need without knowing their likes, dislikes, preferences, and choices. So to offer a personalized user experience, it is imperative to take feedback from them. You need to take feedback from your customers regularly because trends, demands, and user preferences change daily.
What a company thinks about user requirements differs from what users think about their requirements. Research conducted by Harvard Business Review Analytic Services shows that about 72% (or nearly three-quarters) of brands stated that they could understand what it feels like to be a customer. Yet, about 35%(or one-third) of consumers agreed their brand understands their requirements, creating an empathy gap between consumers and businesses. This shows that only a few customers agree that the brands understand them. So there is an excellent need for brands to connect with their consumers.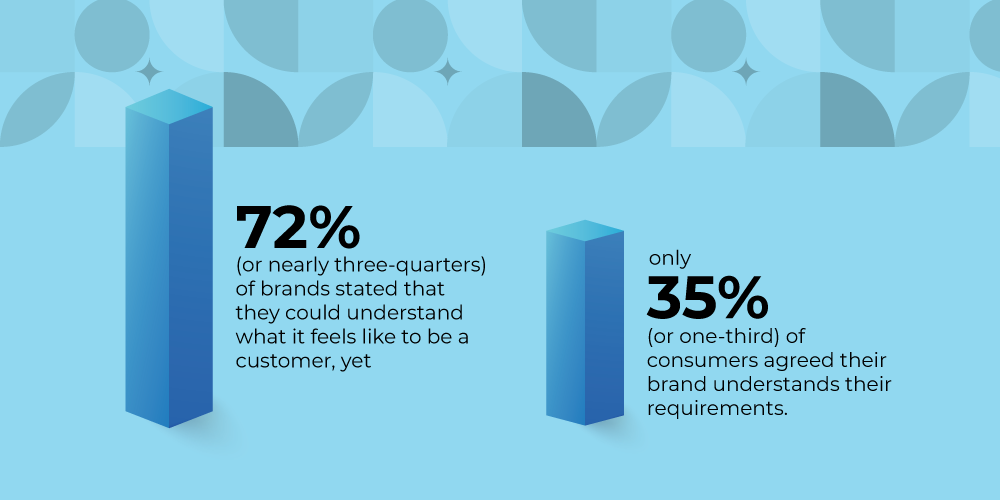 While increased revenue is the ultimate goal that can be achieved through feedback, there are lots more advantages of connecting with customers. According to Forrester's research, it was found that.
There is around a 140% yearly rise in customer spending.
On average, there is a two-week reduction in the development cycle.
60% growth in conversion rate.
So these stats show how crucial customer feedback is, and apart from increasing revenue, it helps enhance user experience and build strong relationships with customers.
Turn Your Audience Into A Paying Customers With A Fast And Fascinating Mobile App
How to collect customer feedback?
Customer feedback is essential for monitoring customer satisfaction among your existing users. Collecting customer feedback cannot always be a face-to-face interaction, but it can be performed in numerous ways.
Here are some top ways to collect crucial feedback from your customers
Asking through live chat support
Get in touch with your customers on a regular basis through calls
Through feedback forms
NPS to calculate customer loyalty
Facebook reactions
Offer a return gift for feedback
In-app feedback
Taking feedback at the point of service
Use negative reviews to showcase professionalism
Through email surveys to news and existing users
Monitoring social media activities
Consumer service performance analytics
Online polls
Take feedback in case of cart abandonment
Collecting and acting upon consumer feedback is imperative for the growth of any business. Brands take surveys and ask for feedback but usually don't act upon it. So organizing good surveys and collecting feedback is not sufficient. But what you need to do is collect the feedback, categorize them, share it among the different team members, and work collectively to act upon it. Let's look more profound at how we can take feedback in different forms.
1- Long Form-Based surveys
Long form-based surveys are among the most popular surveys, with a set of questions usually sent via email.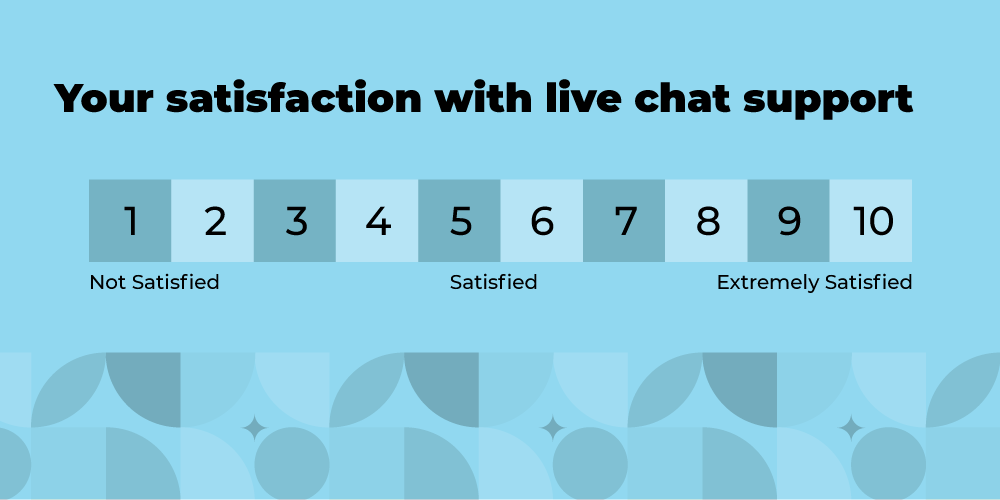 The most important thing you need to consider is not to shower your customers with too many questions. Asking too many questions make your users spend less time answering each question. So to get reliable and quality data from users, it is imperative to ask short, concise, and meaningful questions.
Read Also:Top reasons why app ratings and reviews are important For E-commerce
2- Short in-app surveys
Users consistently try to make products work better for them. You offer thousands of features in your app, but what if they are not what users are looking for, or maybe the design is not user friendly, or users found some flaw unnoticeable by your development team. For this, you can survey your users during the support for the issue they are frequently experiencing.
3- Phone Calls
Surveying your users via phone calls is the most effective way to understand your customers, their queries, and issues. This approach will understand the user issue more deeply and get a massive swathe of genuine data. It is a proactive and personalized way of getting beneficial information.
Listing to a person's tone and voice effectively senses what users feel about your product. Through a phone call, you will be able to more clearly explain the key features of your product and how they can help in the growth of their business.
4- Transactional Emails
Transactional emails are sent to users when they upgrade their plan or register for a new plan. So through the tractional email, you can also gather an essential piece of information that helps make your services better for your users.
So now you have gathered all types of feedback in different manners, what will be the next step?
How can you use this feedback to make your services betters?
Let's have a look!
Identify the improvement areas of your product
Your most loyal customers have the best understanding of your products even as much as your product managers do. Regular meetings with your customers help you understand what your customers require from you and help implement ideas to improve your services and offerings.
Discover Your Niche
Most brands do not know exactly what verticals they should focus upon. Customer feedback is a great way to discover where you belong in the marketplace and comprehend which marketplace most of the happy customers are coming from.
In A Nutshell
No matter how many features you offer to your users, it won't benefit you unless users like it. Collecting all the vital information from users is possibly amongst the most important and initial steps that help you improve the user experience. Through surveys and feedback, you can know the actual requirement of your users. Also, it will help you know what your customers are feeling about your product. So try to entice them with a robust and fascinating mobile app and keep taking feedback to improve your offerings.