How CedCommerce Helps Valet Seller Achieve 2X Sales Through SWW, Walmart CA, and Wish Integration
Running short of time? Get PDF of the blog in your mail.

Play Now
Short Summary
Valet Seller is a market syndicator that facilitates SMBs to grow their business and as a result, sell cross border through an established seller account. The company started its online journey in 2015. Kevin Dunne is the co-founder and CEO of Valet seller. The company was formed with the motive to support small business owners to grow their business internationally. And to provide them an omnichannel selling experience. To deal with multiple shipping and listing challenges, the team was looking for reliable and affordable SWW, Walmart CA and Wish Integration.
Challenges
The Valet Seller saw huge demand and growth online, but at the same time, the fast-growing SKU count and the task of managing multiple stores became much more complex and laborious. The team needed a robust product management solution to help optimize and syndicate its seller's product data to dozens of different marketplaces. Along with that, the team had major concerns regarding shipping to Canada. They needed to transition thousands of products from Shopify and set up cutting-edge technology to integrate and synchronize data across SWW, Walmart CA and Wish.
Solution
In the process of expanding business on Wish and Walmart CA, Kevin Dune faced a lot of roadblocks. But majorly had to suffer due to poor product management and shipping cross border to Canada. CedCommerce automated the full product process for the brand on Wish. And streamlined shipping to Canada through SWW. After CedCommerce solved the feed and shipping issues, now Valet Sellers can list more products and integrate effortlessly on SWW, Walmart CA and Wish.
Result
After utilizing "SWW, Walmart CA and Wish Integration," Vallet Seller discovered the effectiveness of integration solutions for multichannel selling. Within 2 Weeks, Valet Seller achieved the following results:
Sales increase by 200%
Drove engaged traffic by 25%
"In addition to product management, CedCommerce also helped us expand and grow our business, and our sales are reflective of that."
Valet Seller: Amplifying Marketplace E-Commerce
Valet Seller first delved into digital space through the Shopify platform, where Kevin created its first online store in 2015. Moreover, he along with the team wisely used the platform and started exploring and expanding business through marketplaces. The company is working on accelerating its digital transformation by focusing on multiple marketplaces. Besides, it allows the sellers to reach a larger consumer base and better understand the customers online. With over 200,000 SKUs and 300 sellers on board, Valet Seller believes in providing SMBs an omnichannel experience.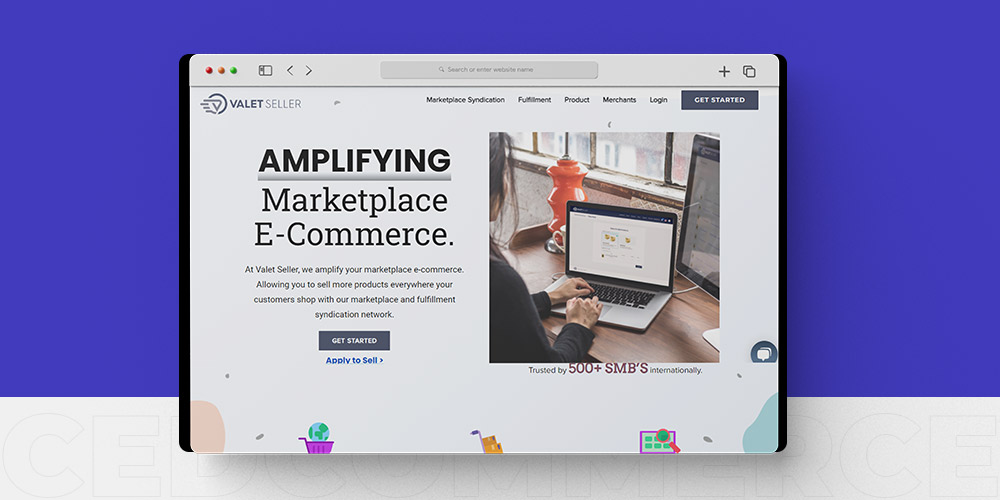 The company is located in San Juan, PR. Valet Seller is a pioneer in the shopping space and helps small, and medium-size vendors have an online presence in the industry with some of the largest marketplaces in the world.
The Challenges Faced By Valet Seller
Valet Seller CEO Kevin Dunne was planning to revamp the company's digital presence and expand its reach to more customers. This included transforming its business strategy and finding the right marketplace to sell across borders. Additionally, after fine research and seeing the popularity of Wish and Walmart CA, Kevin decided to start his journey on these marketplaces. Before launching on Wish, the team was selling mainly through their Shopify store and other marketplaces like Amazon, Walmart, Kroger, and so on. Valet Seller wanted to increase its ROI, position itself as a top-selling brand on Wish and Walmart CA, and streamline the whole journey.
CedCommerce's SWW, Walmart CA, and Wish Integration Helped Valet Seller
When Kevin initiated his journey on Wish, he handled product listing and order fulfillment in-house. He started using CedCommerce's Wish integration to clean up, enhance and optimize product listing. While selling on Walmart CA, the team found it difficult to ship to Canada. The major shipping problem was solved by SWW service and Walmart CA integration. This app assisted Kevin ship products to Canada effortlessly. Moreover, with a dedicated 24/7 full-service account manager, CedCommerce helped Valet Seller increase its sales and witness huge returns in just 2 weeks.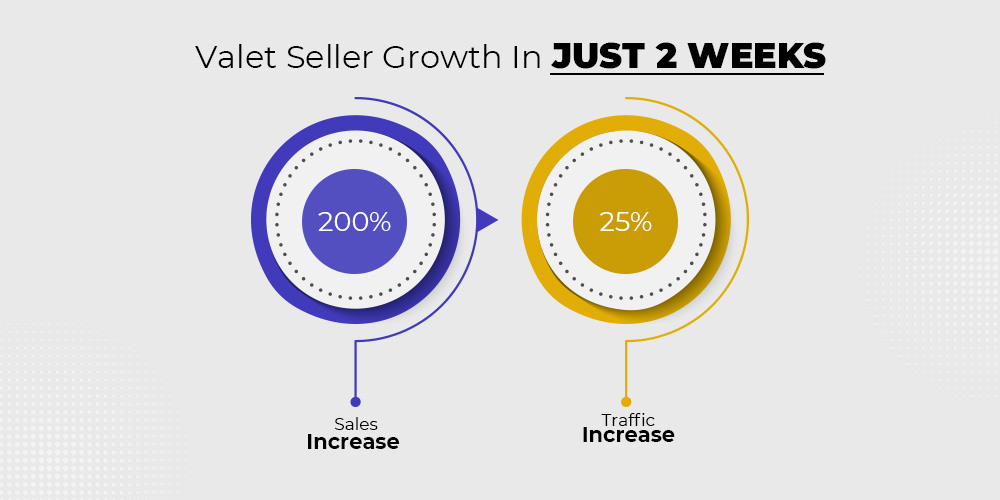 The App Features That Helped:
Threshold Inventory
This feature allows you to manage your inventory without worrying about overselling or underselling. When a particular threshold is achieved, the product displays "Out of stock," preventing you from any overselling.
Bulk Product Upload
Uploading products one by one may take a while, especially if you have a lot of items to sell. With the "Wish Marketplace Integration" app, you can upload all products at once on Wish. It not only saves your time but also makes the process effortless.
Frictionless Product Listing
You can create product listing on Wish with only a few clicks. The app simplifies the process of listing and makes it quick and effortless. You can also optimize the product data by adding the brand, color, size, and product type before uploading the product.
Near Real-Time Synchronization
The "Wish Marketplace Integration" app makes sure to give sellers real-time updates. It synchronizes inventory, price, product details, etc., within minutes. Thus, ensuring to give you a seamless selling experience.
Effortless Order Management
Order management is now much easier because of the "Wish Marketplace Integration" app. Also, you won't have to go back and forth for order confirmation or cancellation. Additionally, the Wish orders are synced instantly on Shopify, from which you can easily manage fulfillment.
Inventory Management
With the app's help, you can automate numerous inventory management operations that would otherwise require human intervention. Automated inventory management can assist the sales team in identifying the inventory level and placing orders accordingly.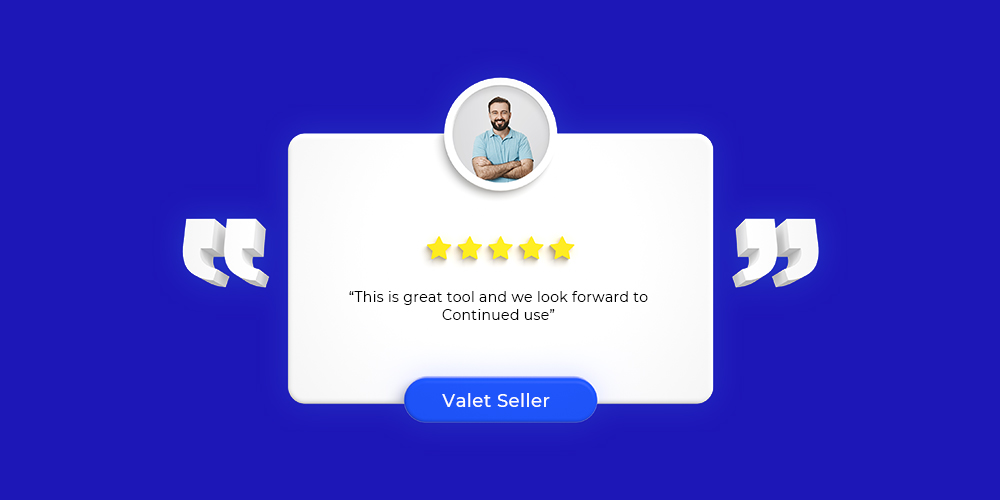 Key Takeaway
Going ahead, Valet Seller looks forward to using CedCommerce's service and connecting more with other marketplaces. The company chooses quality solutions that can help the company grow. Thus the product management solution for Wish proved very effective for the company and helped the brand attract a huge audience to their store. In addition, SWW, Walmart CA, and Wish Integration helped Valet Seller streamline multichannel selling and ship to Canada effortlessly. Walmart CA and Wish, being the global marketplace, unveils unparalleled opportunities for sellers. Thus, as a seller, you can benefit significantly by increasing sales, getting more impressions, and developing a good brand image. 
Simplify sales, Get in touch with an expert today.