Singles' Day 2020 – Upgrade Your Store for the Biggest Shopping Event
Running short of time? Get PDF of the blog in your mail.

Play Now
Alibaba's Singles' day is equivalent to Amazon prime in the USA but on a far more massive level owing to aggressive marketing, innovative promotions, customer loyalty programs (rewards and gifts), and beyond expectation offers. 7X growth in the last seven years speaks about it being the biggest online shopping event in the world. Big Opportunities like Singles' day bring big challenges too.
Just like you, competitors are eyeing to leverage explosive sales (at least $ 40 billion) going to take place on Single's Day 2020. You can reach the target audience before competitors and boost your sales graph, but it requires an extra edge.
The Extra Edge (Much Needed)
Updating the store to capture customer attention and make them feel confident about a purchase will skyrocket the conversion rate.
See how US businesses like @OceanSprayInc work with Alibaba to reach 900+ million consumers around the world: https://t.co/eS1A1inxwe pic.twitter.com/vgHzZJu6Iv

— Alibaba Group (@AlibabaGroup) September 1, 2020
Image credit – Alibaba Group (Twiiter)
How to Meet The Demand During Singles' Day 2020 (Prepare Your Store Today)
The earlier you equip the store to accept challenges, the easier it gets to perform better during peak hours of Singles' Day. Speaking of peak hours, no other day can burden your store with tonnes of online traffic than 11.11 in 2020. After all, 200,000 plus brands will participate from more than 200 countries with big discounts on products.
Be Prepared for the Peak
Cloud servers will boost your site's bandwidth to handle the increased load during peak hours of Singles' day. Therefore, customers won't face transaction cancellation or experience slow page load time. Hence, it will save you from losing sales opportunities, negative reviews due to poor user experience, and ruining brand reputation. Moreover, it is affordable and easy to implement in comparison to physical servers.
A Second Matters A Lot (During festive season)
No need to completely redesign the entire store, at least not a major change in navigation. Because it means returning customers have to spare a minute or so to figure it out. Anything that wastes customer time will delay the transaction eventually.
Automate Store towards Success
Automation is your best bet to ease your selling process and empower you to say yes to customers when they expect it most from you. There will be hundreds of orders, and processing all of them with full efficiency is possible only with marketplace integration solutions.
It helps you to list products in bulk including all variants with a single click.
Sync inventory in real-time and avoid overselling or underselling.
Automated order processing will streamline your selling and ensure no more order delays
Set the competitive price and open up opportunities.
24/7 customer support by a technically skilled team will ensure your store is up and running 24/7
Personal manager to guide you using the solution despite no tech knowledge.
Optimize Store for Future
The rise in popularity of smart speakers and voice search catching up the trend. It is time to act like a pro and start optimizing for long-tail keywords and FAQ type queries.
Enrich your content with complete answers for common "who," "when," " which," "why," and "how" related to the product. Limiting them to 30 words means a fair chance to be visible on featured snippets.
Voce search will be the preferred mode of online shopping in the coming years, so what you do about it today will benefit you tomorrow also.
Find What Customers Search but Don't Get
Customers also try to find products using the site search option but leave without buying when they see "no result found" upon searching. Set up site search tracking using Google Analytics and find out for which keywords the customer gets "no result found."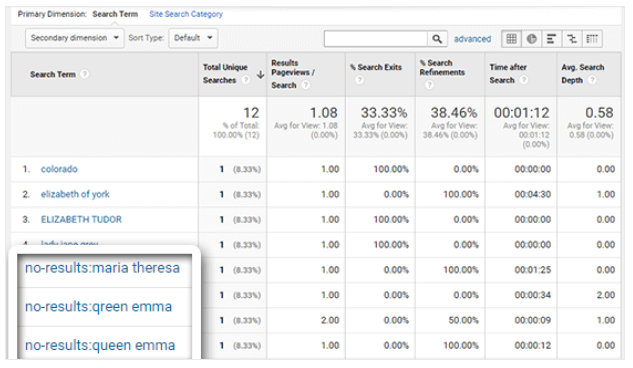 Image credit: optinmonster.com
If there is a massive volume of no results found for some keywords, then get it fixed on priority to avoid losing potential customers.
How to Sell Online and Benefit from Singles' Day (Marketplace Onboarding Steps)
In Southeast Asia, several marketplaces allow free listing (although they charge a small amount on every sale). Hence, you have the chance to increase product visibility by several times and grow your brand awareness to a large customer base. Moreover, it will save your marketing budget.
Register as a seller on the website of the marketplace of your choice.
Upload your products adhering to marketplace guidelines.
Products will be published upon approval.
The customer will place the order.
Process and fulfill the order.
The marketplace will deduct the commission and pays you back the rest.
Pro Tip: Hire a professional customer support time to answer customers' queries visiting your store.
Knowing to sell on which marketplace is necessary to gain maximum traction in the early days, especially during the festive season. It will give you an edge to stay ahead of the competition. These marketplaces will open up the best possibilities to amplify sales opportunities.
What's New this Singles' Day
Defying the business loss due to recent pandemic and in a bid to help online merchants to make up for the lost opportunities, an extra sales window of 3 days (Nov. 1 – 3) before the actual shopping day will ensure new businesses get ample opportunity to present their products in the form of brand stories.
A live virtual event Understanding 11.11: Alibaba's Mega Shopping Festival to be hosted by Alibaba just 30 mins before Singles' Day kicks off. During the event, the CEOs of DVF, Fender, and BISSEL will share how to counter the e-commerce industry's challenges.
Live Streaming sessions by 300 plus celebrities will play a pivotal role in keeping customers excited and engaged. After all, virtual test drives of vehicles and travel-oriented live streams will impress customers and provide a never before realistic experience. As a result, 11.11 Singles' day sales will increase several times compared to the last few years.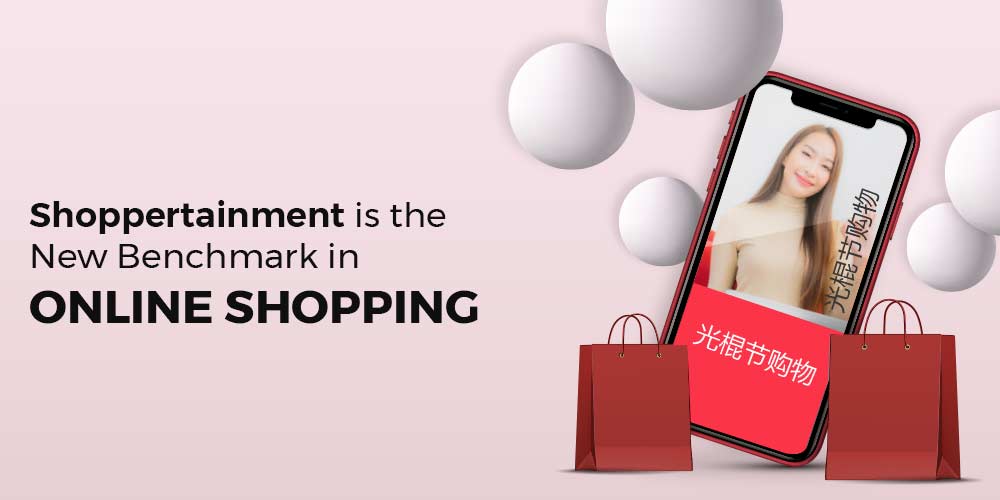 AliExpress will introduce real-time live streaming translation features to enable the Chinese language's simultaneous translation to English, Russian, French, and Spanish. It will shatter the language barrier, and customers will easily understand live streamers speaking in different languages. It is one of the most useful features for online merchants to connect and convince more customers.
AliExpress, with the help of Cainiao (a Chinese logistics company), is amping up logistics infrastructure to deliver products to Europe in 10 working days. Selected items will reach as fast as 3-7 days.
Launch of the first of its kind warehouse capable of exporting heavy items (over 30 kg and more than 4 meters in dimension) like bed, bathtubs, furniture, bikes, and more from China. A unique initiative to make Singles' day shopping an enjoyable experience.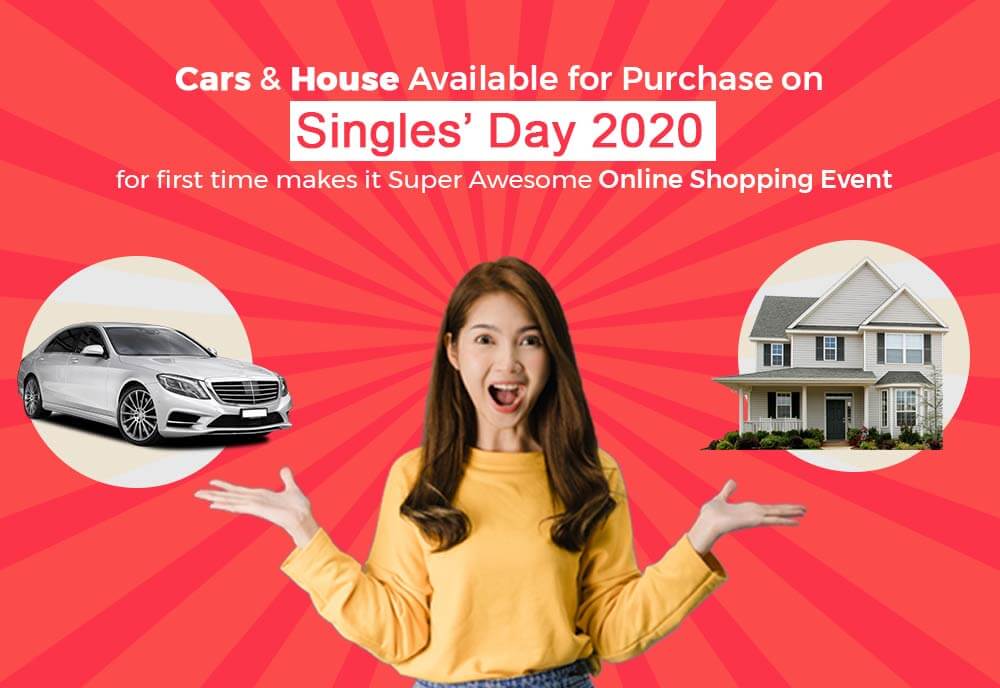 Lazada Singles' Day Plans are Intresting
Lazada in a bid to woo customers, announced guaranteed lowest price else promises to pay 11 times the cost of the product to whoever finds a lower price for a qualifying product with tag "11.11" or "Chup Dulu" on other e-commerce sites.
An instant cashback of upto RM30 upon topping up Lazada wallet between 6th November – 10th November. An additional 11% off for spending R499 or more using Lazada wallet.
Alipay's digital lifestyle platform is prepared to surprise online shoppers by allowing offline Chinese retailers (grocery stores, mom-and-pop shops, and street stalls) to participate in the grand shopping event.
Taobao live mobile live streaming marketplace will conduct product sessions on various categories like houses, cars, cosmetics, electronics, and more.
Single's Day 2020 is all set to become a grand shopping event with 2 million products from 250,000 brands (2X of the last year). It sounds like the biggest opportunity of the year for both sellers and customers.
According to AlixPartners (global consulting firm), Chinese customers plan to spend less money on American and European brands this year on 11th November. This change in customer buying behavior means Chinese merchants will have better opportunities in 2020. Therefore, Koala (leading Chinese cross-border e-commerce platform) will participate in Singles' day and offer products from 89 foreign countries.
Strategy to Excel in Selling more on Singles' Day 2020
Millions of customers on Singles' Day grab the attention of thousands of online sellers (probably even more). This results in big opportunities but with big challenges. You have to implement some rock-solid strategies to outcompete others and be the first one to be discovered by the target audience.
Put Mobile-first in Priority
Smartphones have been the primary source of eCommerce transactions around the year, but their share saw an abrupt increase during the 2019 Singles' day upto 90%. It's high time to get your online store and ads well optimized for smartphones.
Image credit: Statista
Check the Speed and Checkout
Speed and checkout are the two most crucial steps to deliver a high level of customer service. Optimise these with the below tips
Use the AMP open-source library to create pages with minimum load time.
Make checkout a customer-friendly process with a single-step checkout.
Implement guess checkout to ease checkout for new customers. After all, first-time customers will appreciate hassle free checkout.
Ask designers to ensure sufficient space on the website (online store) for customers to browse and tap products easily. Therefore, customers won't click on the wrong products and get frustrated.
Keep your URLs festive friendly. It makes users trust the store and consider it more reliable than it would have been a random URL. Implement best practices to ensure URL is seo friendly.
Appear Relevant to Target Audience
Singles' day is very much inclined towards young and single peoples with a lot of disposable income. It's an ample opportunity to provide a sense of gratification with offers tailored to the target audience's taste.
It is a 24-hour event that can easily be leveraged to build urgency and grab maximum attention. You can benefit from it by using the words like below,
Theme Matters
The store has to replicate the festive theme; hence, it must be decorated accordingly. As soon as a customer lands on the store, the theme must boost customer confidence about your store being apt for festival shopping.
Singles' day is a celebration of being single and enjoying it. It's more like one should treat oneself. Therefore, the theme must reflect the importance of friendship and sharing.
Right After Singles' Day, Do This
Almost all brands will be done with discount offers by the end of 11th November. All shoppers might not be lucky to grab the deal due to product sold out or other reasons. If you put an offer on high demand products sold out on Singles' day due to lack of inventory, customers will not miss the second chance to get it. Moreover, they won't have to decide among hundreds of sellers with the same offer.
Implement FOMO strategy on 12th Nov onwards with, " Don't Wait Another Long Year, Get your Product at Best Price Now."
Therefore, you are extending the festive fervor and giving customers a reason to cherish and hope that it's not over.
Most Searched Keyword during Singles' Day
Based on Google trends, keywords like "Alibaba Singles Day," "Singles' Day," and "Singles Day Sale" gain popularity among customers as singles' day comes closer. This year these keywords are very likely to fetch tonnes of online traffic. Focus on them to boost product visibility during the most productive day for online shopping.
Optimize the Content
Content can never be neglected owing to its role in convincing customers. Updated and user friendly content always wins the game. Try to incorporate the below point in your content.
Increase word count to ensure complete information
Replace outdated data with the latest facts and figures.
Update the title, meta, and subheadings of Singles' day-specific landing page to make it discoverable on festive specific keywords.
Use the high-resolution images (multiple to provide 360-degree view) as it boosts customer confidence before buying
Short videos depicting products in action by a pro will take customer engagement to the next level.
Start Early
Start speaking about social media and use the right hashtags to reach your target audience before your competitors. Experts recommend that initiating your plans 45 days in advance means gaining upto 50% more engagement from the search engine.
Summing it Up – Be a Pro to Leverage Singles' Day Upto Fullest
The holiday season is knocking on the door, and opportunities don't strike twice. Boosting the store's bandwidth and indulging in aggressive marketing will increase your sales opportunity manifold. Serving customers nothing but best will fetch your customer loyalty in addition to sales.
Considering the competition on Singles' Day, it is evident that the manual way of managing store operations during massive demand surge will result in a reduced number of orders that can be processed. Sellers who are eyeing to leverage the opportunity can outcompete others by adhering to the best practices mentioned above.
Happy Selling this Singles' Day 2020!!