New Product Launch – Shopify Magento 2 Integration is Available Now!
Running short of time? Get PDF of the blog in your mail.

Play Now
Portland, Oregon [May 23, 2022]: CedCommerce is happy to announce its new product launch – Shopify Magento 2 Integration. This extension isn't like any other one because it works by connecting two entirely different frameworks. Yes, you heard that right! By using this new product, you can easily take advantage of two different worlds at the same time. It will further eliminate all challenges and errors you may have faced while selling in two different stores.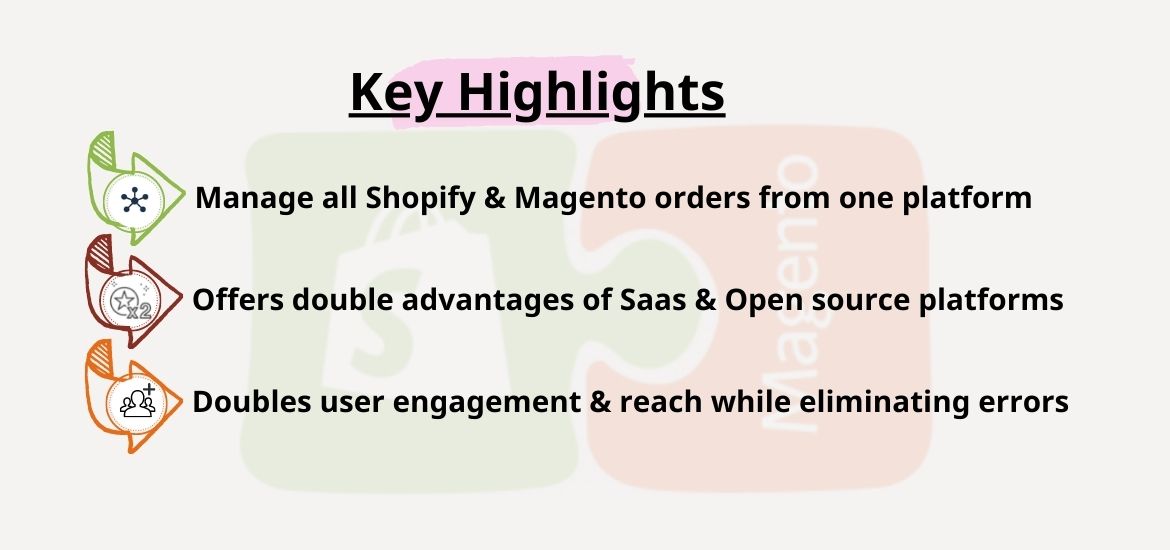 CedCommerce is a well-known name in the list of most-trusted eCommerce service providers. Moreover, they have been in the industry for over a decade now. So, it can be said that they have enough experience and understanding of sellers' day-to-day eCommerce challenges and ways to overcome them.
When asked about the launch, here is what the co-founder at CedCommerce, Mr. Abhishek Jaiswal, said,
"Magento and Shopify are two completely different platforms that offer many additional benefits when combined. So, we have come up with a solution, Shopify Magento 2 Integration, for sellers struggling to manage inventories & orders while selling on these platforms simultaneously."
Mr. Deepak Gupta, Magento Development Lead at CedCommerce, shed further light on the product,
"Our Shopify Magento 2 Integration is a complete solution for sellers who are facing difficulty in managing inventories and orders while selling on the two platforms at the same time. So, you can gain maximum profits out of the two platforms."
You can download the newly released Shopify Magento 2 Extension – click here!
Features of Shopify Magento 2 Extension
Order Import:
The extension enables the sellers to import all their orders (that they receive) of the Shopify store and transfer them to their M2 store with ease. So, they can manage all orders from a single place.
Order Status Update:
The sellers can also use this extension to update the status of Magento 2 orders on the Shopify store. So, order details remain uniform across the two platforms, eliminating any chances of errors.
Shipment Tracking:
This M2 Shopify extension also helps sellers send all shipment tracking information from their Magento 2 store to the Shopify store.
Order Refund and Canceling:
The sellers can use all refund-related details and order canceling statuses (that they received) on their Magento store and update the same on the Shopify store.
Inventory Sync:
Using this Shopify Integration extension, you can sync Magento 2 inventories to your Shopify store. So, the figures remain the same in both stores.
Additional Features by CedCommerce
24 X 7 Customer Support
Step by Step User Guide for Installation and Configuration
Dedicated Developer for seller's account
About CedCommerce
Established in 2010, CedCommerce has now become a renowned name for providing eCommerce solutions. The new Shopify Magento 2 Integration is one of them. Moreover, it has touched many milestones under the guidance of wise leaders who have been working towards providing a better platform for sellers worldwide. Recently, it has also established itself as the best ChannelAdvisor alternative. Along with Magento, it provides solutions for other frameworks like Shopify, WooCommerce, BigCommerce, Opencart, Prestashop, and more. The services provided by the organization other than Integration are – website development, PWA solutions, customized extensions, migration services, and many more.