Join CedCommerce At Shoptalk Europe 2022: Booth #E25
Running short of time? Get PDF of the blog in your mail.

Play Now
CedCommerce is elated to be an official sponsor of Shoptalk Europe, 2022. Meet the team of experts at ExCel, London to discover the future of multichannel eCommerce, expand your brand presence tailored to B2C, and more.
Booth #E25 is the place to find the Dazzling Duo including our CEO and co-founders, Mr. Abhishek Jaiswal, and Mr. Himanshu Rauthan.
Join us at Europe's biggest retail conference from June 6-8th. And let's explore the spectrum of opportunities multichannel ecommerce holds.
For instance, imagine running an online store and selling products on the world's best marketplaces like Amazon. Walmart, eBay, Fruggo, Cdiscount, and more.
Does it sound difficult? Does the thought of managing bulk inventory, prices, orders, etc., terrify you?
Clearly, you are not alone. Every other online merchant feels the same. But once you get started with global marketplaces. And experience the overwhelming response, there is no coming back.
Still not sure, how it's possible without draining your energy?
CedCommerce is your answer. With our robust suite of multi-channel integration apps, you can fully integrate your business with global marketplaces. Our multichannel eCommerce solution ensures that product information and stock levels are synchronized. And more importantly, updated across marketplaces in near real-time. In short, now you don't have to hassle between multiple platforms to maintain uniformity.
How CedCommerce Helps Merchants?
CedCommerce offers myriad opportunities for our merchants. Moreover, we make sure they grow and never face the slightest barrier on the way.
Seamless connectivity of your online store with global and native marketplaces.
Experience real-time inventory & product feed sync between your online store & marketplace.
Manage all orders and returns from a centralized account without switching between multiple apps.
Round-the-clock service for merchants in case of complications or confusion.
How CedCommerce Helps Marketplaces?
We are a leading marketplace integration provider and ensure that the marketplace gets only genuine and trustworthy merchants. In conclusion, our specialty includes:
Building integrations for all major eCommerce platforms.
Providing well-defined & genuine merchants to the marketplaces.
Bridges gap between eCommerce platform & marketplace to ensure hassle-free communication between platforms.
How CedCommerce Helps eCommerce Platforms?
Providing expertise solutions for platforms like Shopify, BigCommerce, Magento, Opencart, WooCommerce, and Prestashop. Moreover, we are certified store developers and theme designers to help any business launch its business online.
Connect with any native or international marketplace with ease.
With quarterly webinars, podcasts, newsletters, and emails, we ensure to spread the right word in the industry.
Brand enhancement and recognition for the online sellers as they expand to marketplaces.
And much more.
Time To Explore Your Multichannel eCommerce Opportunities At Shoptalk Europe
Our CEOs & team of executives will mark their presence amongst the most celebrated leaders and businesses in this mega retail show.
In addition, if you'd like to connect, collaborate or just chat about multichannel capabilities, social commerce growth, D2C goals, commerce advertisement, and anything eCommerce. Booth #E25 is your place to be.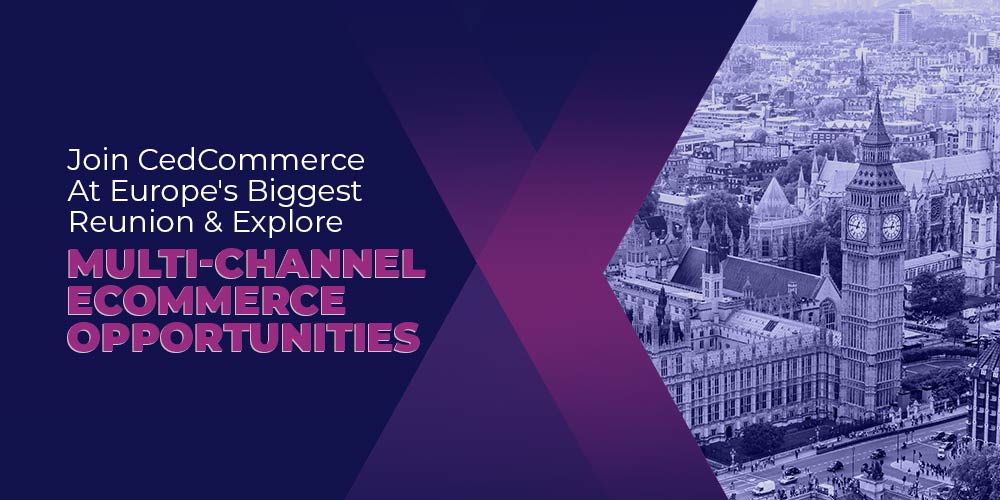 "Meet us at Booth no. #E25 to get your steal deal at Europe's most Vibrant and Biggest Retail Show."
Get to know everything about multichannel – its opportunities, challenges, and solutions. Similarly, our experts will help you analyze your multichannel needs. And offer some best solutions that you can consider.
We will be there with enthusiasm, coffee, expert tips, and lots of fun; drop by for casual conversation.
Can't Make It To Shoptalk Europe? Book a call with our experts. And explore how CedCommerce's multi-channel solutions can help you drive performance for your business.
Grab Your Goodies From India
As appreciate your time, therefore, we are giving some exquisite gifts to our visitors. We look forward to delighting you with something special coming from INDIA. – a land of culture, heritage, and relationships.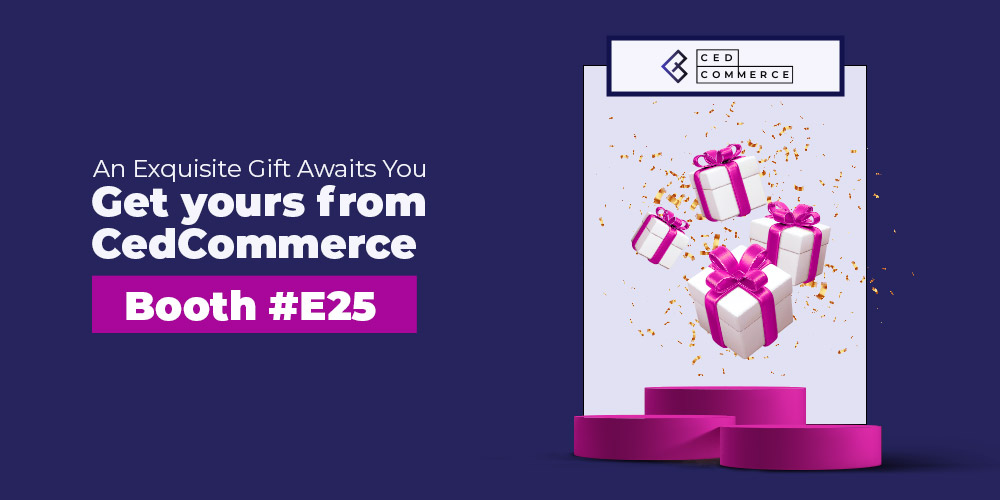 Doesn't a session with our CEO and co-founders sound amazing?
Meet them at Booth #E25 at Shoptalk Europe, 2022.
Don't miss your window to pack months of critical business meetings into just three days. Meet world-class leaders, retail titans, and industry frontrunners. And explore valuable insights, tips, strategies, and actionable plans. In addition, we have some very exciting in-booth events throughout the week. Come, check that out! Moreover, we will be joined by some of CedCommerce's amazing Partners.
Let's share our high spirits Together! See you soon at the Biggest eCommerce event, Shoptalk Europe, 2022.