Independence Day Deals on Magento Multi Vendor Solutions & PWA
Running short of time? Get PDF of the blog in your mail.

Play Now
India celebrates 75 years of freedom this year and making it special is our Independence day special offer. It's not everyday that you'll find deals on Magento solutions so make the most of this. The offer extends to a range of Magento solutions as stated in this release. While Magento offers the most extensive marketplace solutions, we all lookout for an affordable marketplace development partner.
Continue reading to find out how you can get the best deals on B2B & B2C marketplaces, online grocery stores, POS, Progressive Web Apps, or other advanced solution like the Adobe Commerce.
Use the Freedom code "INDIAAT75" and get a discount of 25%

on all our Marketplace and PWA solutions.
*The Freedom offer applies till 31st August, 2022.
Special Deals on Magento solutions
For small businesses and merchants, the cost associated with Magento solutions may appear slightly high. While its solutions are tempting to implement, it definitely needs some resources. On the occasion of Independence Day, CedCommerce is offering a flat discount of 25% on Marketplace development, PWA solutions, enterprise ecommerce development, POS, online grocery store development, payment and shipping extensions and other advanced B2B and B2C packages.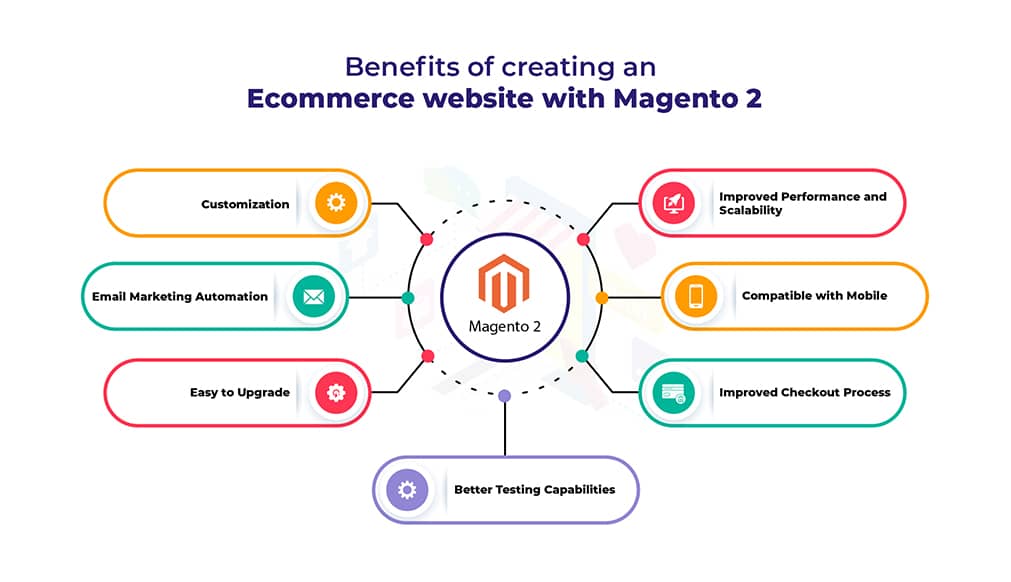 You can't just open a website and expect people to flood in. If you really want to succeed you have to create traffic." – Joel Anderson, Walmart CEO.
Marketplaces represent an easy way for merchants to compete in a competitive retail landscape and simultaneously expand their reach to more consumers. As a result, customers are more satisfied because they get to choose from a vast array of products, and you're happy because you get to charge vendors a commission on each of their sales.
The Special deals on Magento solutions are applicable to all the solutions by CedCommerce listed below.
Magento 2 Marketplace Extension
It is the most demanded solution by retail businesses who wish to expand their single seller stores into a marketplace website or alternatively create a marketplace website from scratch. Magento offers the best-in-class features to assist merchants in keeping their digital marketplaces smooth and customizable.
The B2C multi vendor marketplace extension by CedCommerce is ideal for businesses that aim to expand across markets. Thus, keeping in mind the varying needs of different businesses, we offer three different versions of this – Basic, Platinum and Advanced.
Some of the key features of this extension include:
Multi-lingual and Multi-currency support
Seller mobile app
Mass import/export
Social logins
Reviews and ratings
Price comparison
Order history
And many others.
Try the frontend demo for a sneak-peek to our marketplace solution
B2B Marketplace Extension
B2B Marketplaces are fast evolving and are being managed by digital solutions that simplify the routine tasks. Magento offers high-end features for online businesses to digitize complex processes and makes the processing faster and shorter.
The B2B Marketplace extension by CedCommerce is a scalable solution that streamlines business transactions and allows the store owner to make higher profits via commissions. The Basic and Pro versions of this extension help both small and large businesses to choose the best suited functionalities for their stores.
Here are some of its key features:
Manage sellers and products
Track shipment
Request for Quotes
Create bulk order
Bulk products upload
Attractive dashboards
Separate signups and logins
And others.
Take a look at the frontend demo of the B2B Marketplace extension here.
Progressive Web Apps (PWA)
Magento 2 PWA is an incomparable solution that is highly responsive, mobile-friendly, faster to launch, and most importantly is future-ready. It is basically an amalgamation of a website and a mobile app that feels like an app on any browser or device.
PWA themes make the transition faster and more easier for Magento stores. Our Cenia Pro theme is a ready-to-use solution to convert your existing website into a fast-performing app to improve business performance.
The key offerings of our PWA solution include:
One page checkout
Category filters
Push notifications
Static blocks
Improved SEO
RTL support
And other appealing features.
Check out the demo of our solution here.
Online Grocery Store
Grocery delivery businesses are much in demand and are also receiving attention from investors. CedCommerce offers a pre-built online grocery marketplace for Magento stores that is an easy way to bring delivery partners and customers on one platform.
Our grocery solution uses hyperlocal features, offline and online payment methods, a user-friendly UI and other simple frontend and backend management features that can be swiftly accessed by delivery partners and store admin. Listed below are some of its most liked features:
Advanced vendor dashboard
Delivery locations
Review and ratings
multi-lingual support
Locate nearby store
Deals and offers
And more that complete the entire grocery package.
Find the demo on the above link and choose the version of your choice.
Point-of-Sale (POS) System
The POS solution connect the physical store with the online store and keep the data in sync between the two. It is an excellent solution to give you a real-time update about the inventory at all times.
The POS solution by CedCommerce is web-based and allows physical store owners to get rid of the hassle of manual data entry and keeps the information between the ecommerce and physical store in sync.
Below are the main highlights of our solution:
Barcode scanner
Inventory management and tracking
Invoice management
New product creation
Split payments
Cash memo generation
Amongst others. Find more details on the above link.
The Freedom offer is also applicable to few more extensions for Magento stores, as listed below:
About CedCommerce
CedCommerce believes in building easy ecommerce solutions that help businesses to sell better online. We are proud to be associated with Magento as a Bronze solutions partner over these years. Over this journey, our efforts have also been recognized at the Magento Innovations Lab three years in a row.
Our team comprises of Adobe certified professionals that work dedicatedly on individual projects. Over these years we have built a community of over 50 global partners, more than 30,000 clients in 25+ countries. Our successful client stories speak of our work and unparalleled support.
We welcome queries, questions, suggestions or even a discussion on any of our solutions. If you'd like to get started or share your questions with us, schedule a session below: