How to Structure Facebook Video Ads for Dropshipping Store Success
Running short of time? Get PDF of the blog in your mail.

Play Now
Facebook video ads have emerged to be an excellent tool to keep customers hooked on the message and eventually visit the dropshipping store. The high traffic on the store will result from the video's ability to evoke emotions and take less time than other advertising forms.
2.7 billion active users on Facebook (out of which 1.25 billion prefer to watch videos on Facebook only)is a big reason not to overlook Facebook if you are passionate about driving quality leads on the dropshipping store.
Why You Can't Ignore Facebook Video Ads for Dropshipping
Facebook video ads hardly take a few seconds to increase your brand awareness and positively portray products via storytelling. Facebook ads cost significantly less than the traditional marketing approach.
The video makes it easy to introduce the products in a storytelling manner. It takes hardly a few seconds to convey the message, which is necessary considering 1.7 sec and 2.5 sec on average spent by the user over mobile device and desktop respectively.
Facebook video ads make it possible to narrow down and target only potential customers. Moreover, it allows you to measure ad performance.
One hundred million hours of videos are consumed daily on Facebook.
Five hundred million viewers prefer Facebook to watch videos every day.
Facebook videos are successful in gathering 135% more organic reach on average than a Facebook photo.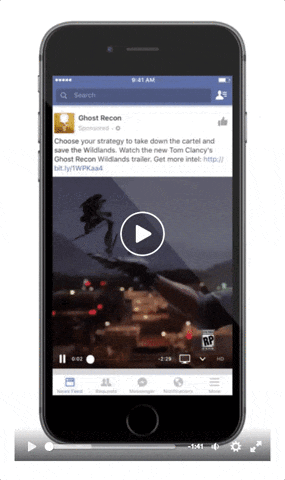 Image credit – exabytes
The message in the video ad must be delivered in the first few seconds. Experts suggest the first few seconds will decide if it will be watched full or abandoned midway.
How to grab customer attention in the first few seconds of a Facebook video ad
The First Five Seconds
Consider asking questions that are related to the audience's pain points. If you are selling baby cribs, you can start a video with questions like "do you want a perfect size baby crib and want your baby to have a perfect sleep?" or "Are you looking for baby cribs with breathable mattresses?".
Keep your logo and branding part in the middle or at the end of the video. Above all, the audience is more interested in knowing how you can solve the problem than your company.
Next 10 Seconds
It's time to provide the impression that you have the expertise and can be trusted for solutions. Let the video speak about your credibility. Using sentences like "I can understand your pain" or "Believe me, I'm speaking out of the experience."
Last Five Seconds
A Call to action should be present stating the advantage of what to get with it. You can also summarise your message at the end.
The above strategy is vital to put your efforts in the right direction. After all, Social media video can fetch 1200% more shares than any other form of content.
What Is Required For A Fantabulous Facebook Video Ads
An important fact to be in mind all the time is people aren't on Facebook for being sold something. They are expecting to have some fun, connect with friends, and of course to post selfies.
Don't ask for credit card details in your ads, and they will not hesitate to engage with you.
Learn from competitors using spy tools. It will fetch you the below data.
Ad copy
Landing page used in ads
Frequency of viewing ads
Now it is easy to find opportunities and loopholes in competitors' ads. Therefore, helping you craft engaging ads that pique the interest of the target audience.
It will fetch you below important insights.
Ads location,
Likes,
High performing ads,
In-depth analytics
Profit generating campaigns
Filter ads by advertiser, keyword, and publisher
Why Would Viewers Watch My Video Ads
Well, of course, viewers will be glued to your videos when the below parameters are taken into consideration.
#1- Keep your video compatible with different devices.
#2- You need to create unique content to grab and retain customers' attention. It is to be noted who your audience is and what kind of attention level do they exhibit. I mean, how much is engagement level? It will help in determining the right strategy for the best results.
| | |
| --- | --- |
| Attention Level | Right Strategy |
| Full  | Using information will be sufficient to persuade |
| Partial | Entertain as well inform but do not exaggerate either one. |
| Low-level  | First, entertain enough to capture attention, then start with the information stage. |
85% of millennials have trusted a video to decide about a product purchase. Video ads make it both easy and quick to influence customers for product purchases. Above all, it has high potential, and that's why it is a Megatrend.
The video ads must not look like an ad. It must comply with the below criterion.
Narrate your message in a story form.
Don't put puzzles. It makes it hard to crack to find out why your product is the right choice.
Convince customers to take action by keeping it creative.
Include case studies and interviews and let people help you connect with customers.
Makes you sound different from other league players by telling how your brand is better and unique.
Insert a CTA to let customers know more about products on a landing page.
How to avoid customer clicking on skip ad
There is no point to showing your sales intention.
Avoid targeting a vast audience.
Fake emotions and usage of stock images are a significant put-off.
Introducing brand at the start of video instead of using a hook to grab attention.
Start with a query your audience is desperately looking forward like Need a weight loss solution.
Why Adding Caption to Your Video Ads is Necessary
It is an essential dimension of engagement for Facebook video ads as most viewers prefer to watch them on mute. Captions can fetch 7% more views because of an 80% increase in the chance of video being watched till the end due to it.
It will extend your product reach to the maximum. Captions in local languages help you connect with viewers not native to English-speaking countries. Also, deaf people will appreciate your choice of adding captions as a sign of considering them important.
It improves your video SEO by making it easy for crawlers to rank videos above those lacking it for potential keywords.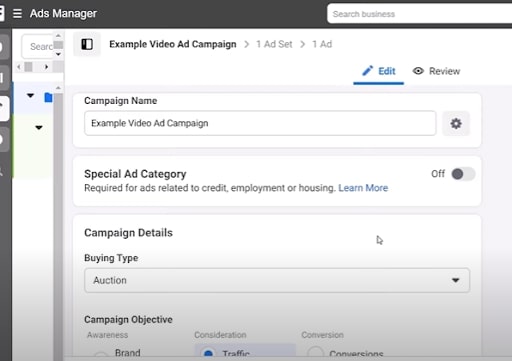 Image credit – Youtube
The Pro Tip: Sounds are automatically turned off in videos on social media. Going without captions means viewers will be clueless about what the video is all about. Therefore, you miss grabbing their attention.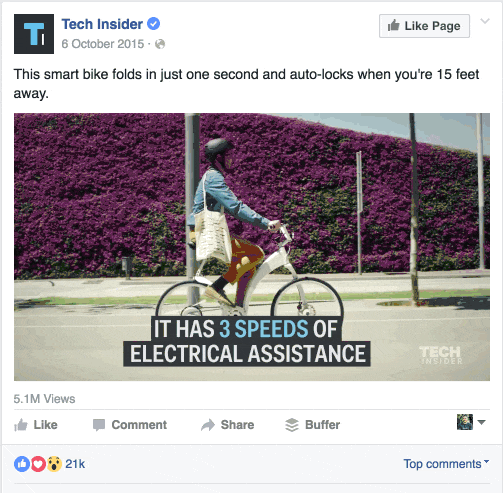 Image credit: buffer
What is the Most Suitable length of Facebook Video Ads?
Ideally, it is between 15 – 30 seconds. The only exception to keeping video ads long enough is to ensure it is informative and entertaining. Nobody says no to entertainment as long as it is free. Viewers will be okay sparing a few extra seconds on the same.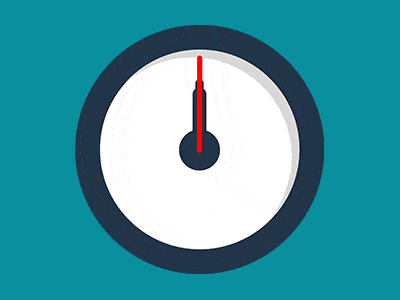 image credit: buffer
The short 6-8 sec video ad is very effective at grabbing millennials' attention but might fail in engaging their parents. Therefore, always keep it just long enough with the target audience in mind.
Vertical Orientation is Best for High Engagement
The metrics of Engagement is mysterious considering different objectives and audience. But vertical orientation will help to crack open the hard nut. In this orientation, it is easy for viewers to capture full details.
The majority of Facebook users are in the habit of holding mobile devices in a vertical position. Moreover, your Facebook video ads being fully watched in vertical orientation is upto 90% more than horizontal videos.
Therefore, you will ensure a smooth user experience means high engagement and better customer retention.
Start or Last, Where to Put CTA in Facebook Video Ads
An important and intriguing question is where do I place the CTA in video ads. When placed at the start, it's like asking for a favor from a stranger without describing the benefits behind it. It will be too early and put off the customer by painting the impression that you are greedy and fraudulent merchants.
CTA popping up in the middle of the video is like putting a pause on viewer interest built just a few seconds ago. Above all, it will break the rhythm and hamper the viewing experience. Therefore, experts recommend putting it at the end. There will be few who will watch till the last second and find it worth going for the desired action. Moreover, these will be your actual target audience,
But for some reason, the below facts don't favor the above analogy.
 Now, what to do?
Well, you can do the A/B testing by placing it in the middle for a few videos and at the end for the rest. Hence, you will find out what works well with your audience. Above all, knowing your audience preference is best for placing CTA.
If you discover impressive results in both cases, then go for two CTAs in a video. Thus, you have got yourself covered with a high chance of engagement.
Avoid High Friction Words to Ensure High Rate of Conversion
Never Use in CTA (High Friction Words)
Join
Sign Up
Buy
Submit
Donate
Sponsor
Give
Support
Always Use in CTA (Zero Friction Words)
Get
Checkout
Earn
Discover
Choice of CTA word is critical to the number of clicks on it. It is recommended to go with zero friction words that inspire a sense of getting something. Let the viewers feel you are providing value.
Can Social Media Influencers Extend The Reach
Influencers have a massive family of fans. These people have deep faith in whatever influencer says and does. Partnering with popular influencers in the niche will introduce products to millions of new customers.
Moreover, the fundamental human nature is to consider a product or service more authentic when recommended by a person well known to them. Who else can be a better person than someone whom customers idolize and look upto to become like them?
In case the influencer is a big shot personality, the apparent media coverage of the video will give your products an extra push.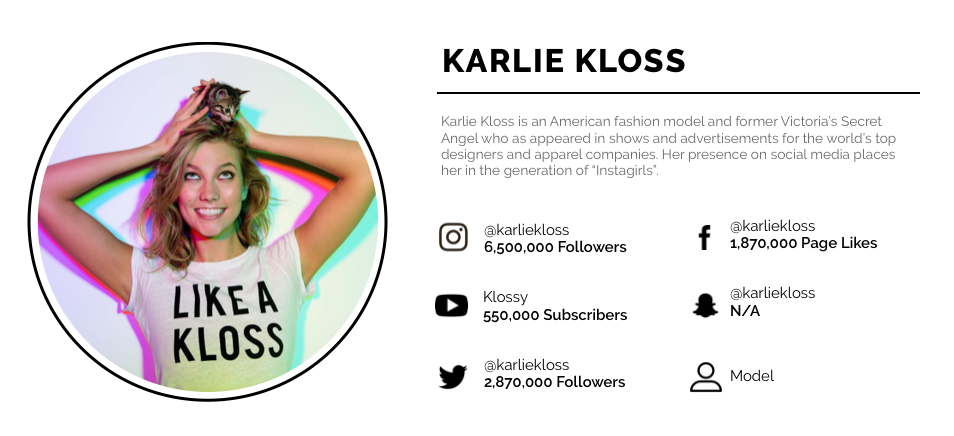 Image credit- ignitevisbility
The Pro Tip: Chances are you are trying luck in a highly competitive market. Leveraging influencers' power will help you cut through the noise and be the first to reach your target audience. But, it comes at a high cost of hiring an influencer.
Custom Audience is Your Real Audience. Keep Focus On It
It refers to those Facebook users who have once (at least) interacted with your video. It is in your best interest to approach them precisely than targeting everybody with a broad brush strategy.
How do I Create my Custom Audience?
Facebook enables you to create a custom audience. It's an opportunity to convince them because they already had some level of interaction with your products. Therefore, highly likely to entertain your video ad.
#1- Visit Facebook Ads Manager and navigate to audience>create audience>custom audience> Engagement on Facebook>Video.
#2-Here, under the engagement field, you can decide which type of audience would you like to consider as a custom audience,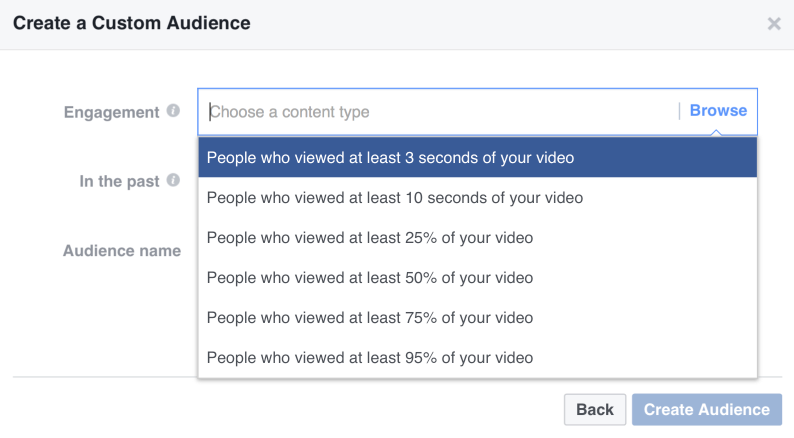 image credit: Facebook
#3-Choose the appropriate option and provide an audience name. Your custom audience is created.
It will show your Facebook ads only to the custom audience.
What I Gain with Focus on Custom Audience
Your entire budget will be used on most potential customers and will waste not a single penny. The ROI of money spent on ads will be high because Facebook users will find your ad relevant and respond accordingly. Notifying the custom audience about an update in product features means a high chance of upselling.
Good To Know Points for Facebook Video Ads (for Mobile)
Short videos (15 sec or less) are superb for engagement
Upto 15-sec videos can be placed as Instagram stories and in Facebook in-streams.
Vertical or square orientation aspect ratios

(16:9 to 9:16 is supported)

are best for covering the maximum portion of the screen. Above all, extra space means text on video becomes easily readable
The 4:5 is the most successful aspect ratio for mobile only Facebook video ads and 1:1 is best suited for desktop or mobile.
It is in your best interest to keep fields (if you want viewers to click on CTA and fill the form) as many can easily fit on a smartphone.
Image must be optimized to look best on the smartphone screen.
Remember to appropriately place the product's value proposition (in the middle of text) such that it doesn't get truncated on the mobile screen.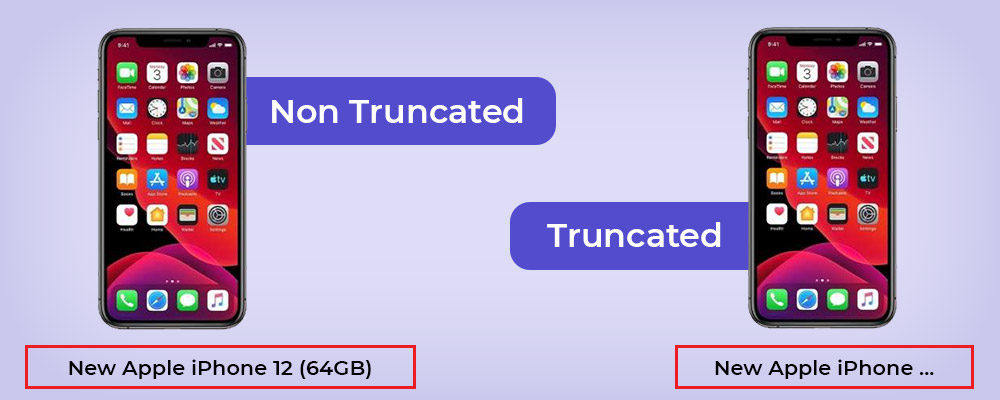 What Makes Facebook Ads Great
The Do's
Instead of simply promoting products, try to add some discounts to lure your customers.
A video ad with a Discount will be a great strategy for remarketing.
Keep only important information instead of adding too much data.
Don'ts
Storytelling with a single narrative makes ads predictable, and customers end up losing interest. Moreover, this approach has is in practice so much that it has lost the spark. It is better to avoid it.
A great video ad is never about you or your organization. It's always about target audience.
Summing It Up- Video Ads are Future of Best Marketing Practices
Outcompete others with spectacular video Ads. After all, they are the undisputed king of the digital arena. Customers' attention is on a downward trend, and marketers have to engage the target audience. Leveraging the above tips, tricks, and strategies will simplify your Facebook video ads making process. Therefore, you will  deliver engaging content that will engage the viewer and convince them to purchase.
It allows you to express the story in the most captivating way. Moreover, a killer first impression will always ensure your target audience views your brand as authentic and reliable. Therefore, they will never hesitate to make a purchase.