How To Sell On Shein: A Seller's Guide
Running short of time? Get PDF of the blog in your mail.

Play Now
With over 270 million online shoppers, the US eCommerce market presents exciting opportunities to sell on Shein marketplace. Sellers seeking business expansion should keep Shein on their radar. The marketplace, with 36.68% of US-based users, provides sellers with accessible means to enhance their sales in the US eCommerce market.
Sellers can leverage Shein's unparalleled reach to establish their brands and create a substantial and dedicated customer base. Moreover, a dedicated customer demographic of Shein is crucial for generating revenue and helps in business expansion.
In this blog post, we will discuss what is Shein and how sellers can sell on Shein successfully.
What is Shein?
Shein is a world-leading global brand for fashion, beauty, and lifestyle products. The business model of Shein is centered on fast-forward shoppers, particularly young adults, by bringing the latest fashion trends to the market at budget-friendly prices. Furthermore, the marketplace encourages sellers with its seller-centric initiatives, real-time insights, seller extensive customer access, and social channel exposure.
It primarily operates through an eCommerce platform which enables shoppers to browse and purchase products online. The online platform's mobile app and website feature an interactive and user-friendly interface that gamify a seamless social shopping experience.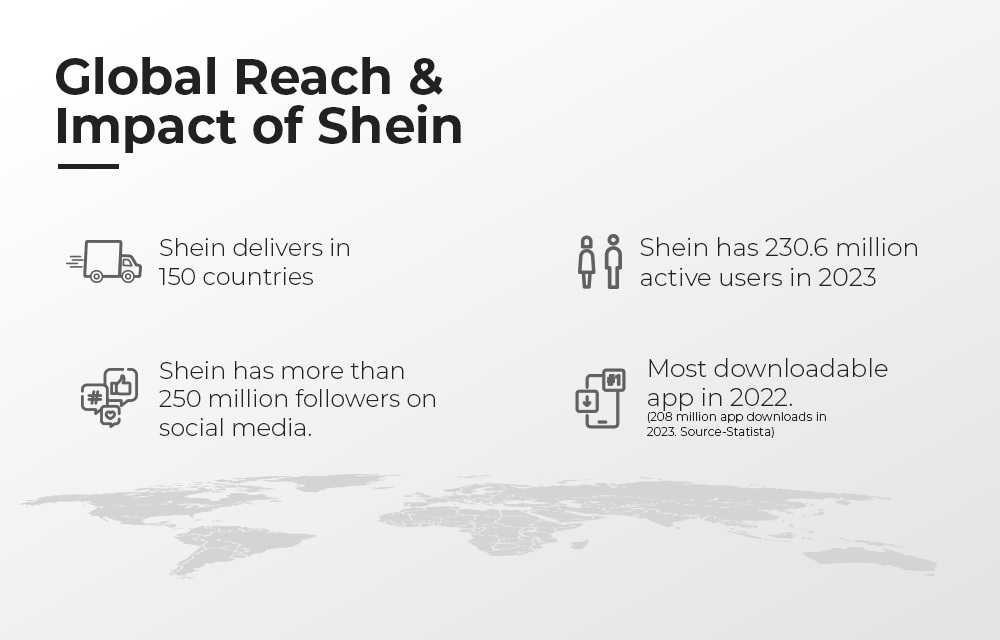 Why Sell on Shein?
Shein offers online sellers an opportunity to utilize its widespread market reach across the US, Europe, the Middle East, and Southeast Asian regions. They can take advantage of Shein's seller-friendly program, AcceleraSHEIN, which provides assistance to the sellers. Additionally, its low marketplace fees and the Quickship tag help sellers boost revenue and expand businesses.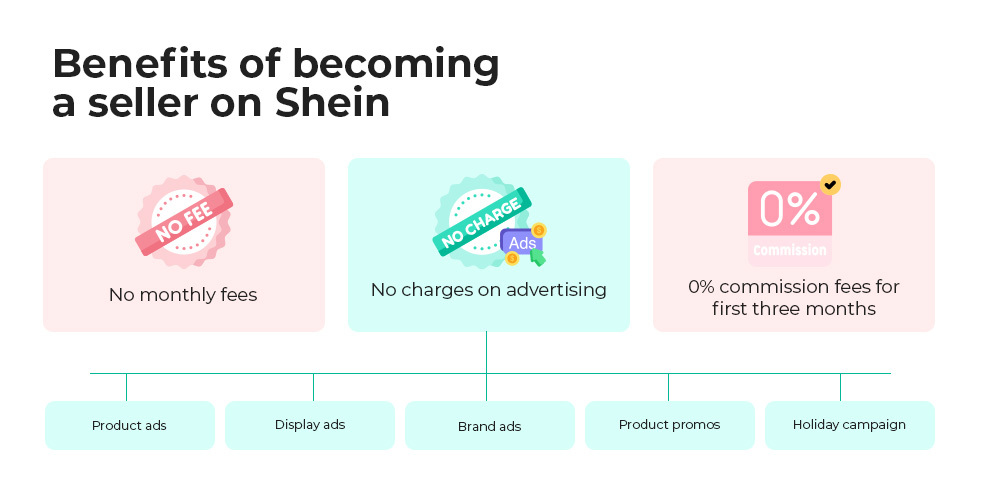 Selling on Shein offers numerous benefits for merchants, and here are some of the standout reasons:
Access millions of Shoppers: Shein has a massive customer base enabling sellers to instantly tap into a vast audience of fashion-forward shoppers.
Seamless integration: Shein makes it easy for sellers to list their products on Shein's platform and ensures a smooth and hassle-free experience. CedCommerce offers a wide range of comprehensive integration solutions that cater to the needs of various marketplaces.
Shared traffic: Sellers on Shein can benefit from shared distributed traffic. This attribute allows them to participate in promotions like Black Friday, Flash Sale, and Holiday Sale, like Shein's own products.
Reselling Shein products: Merchants can participate in Shein's reseller initiative and start reselling on Shein. There are no specific requirements for business licenses or permits for reselling on the marketplace.
How to Set up a Store on Shein?
Setting up a store on Shein is the first step towards initiating a successful online business. Therefore, to ensure a successful journey for the sellers, let's engage in the process of setting up a store on Shein. Concurrently, steps for setting up a store on Shein are listed below: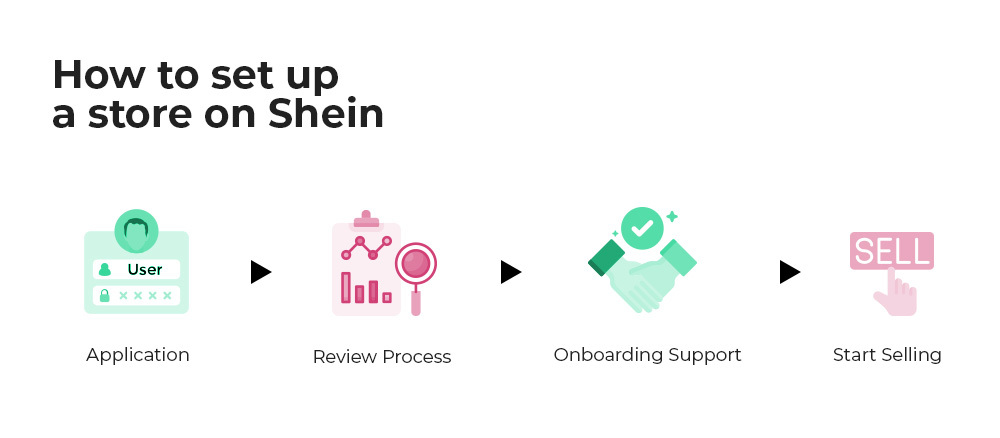 Application: Start by filling out the application form of Shein.
Review Process: Within the time span of 7 days , Shein's team will carefully review each submission. Meticulous review of the application form ensures that marketplace sellers align with the values and meet their standard quality demands.
Onboarding Support: For approved partners, Shein provides dedicated onboarding support to help sellers set up their stores. The marketplace also allows merchants to showcase products in their shops.
Start Selling: After the onboarding, sellers can start selling their products to millions of potential customers.
Shein marketplace is a perfect place for sellers to showcase their products and connect with shoppers. If sellers want to connect their DTC store with Shein marketplace, then they can CLICK HERE.
Who is the target audience of Shein?
The versatile product offerings of Shein appeal to fashion-conscious consumers. This marketplace provides a fertile ground for sellers to cater to the preferences of different age groups. Consequently, this approach helps sellers maximize their reach and drive meaningful growth for their businesses.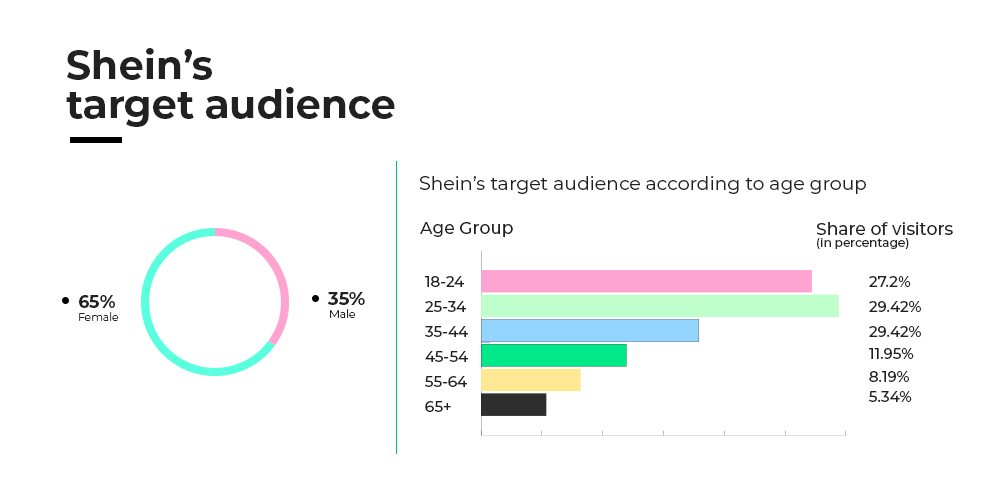 How does Shein target the audience?
The significant influence of Shein on various social media platforms is instrumental in targeting the audience. In addition to social media,  marketplace partnerships with 30,000 influencers play a crucial role in reaching the priority audience. Subsequently, sellers can benefit from Shein's substantial media presence to broaden their product range, which leads to increased online sales.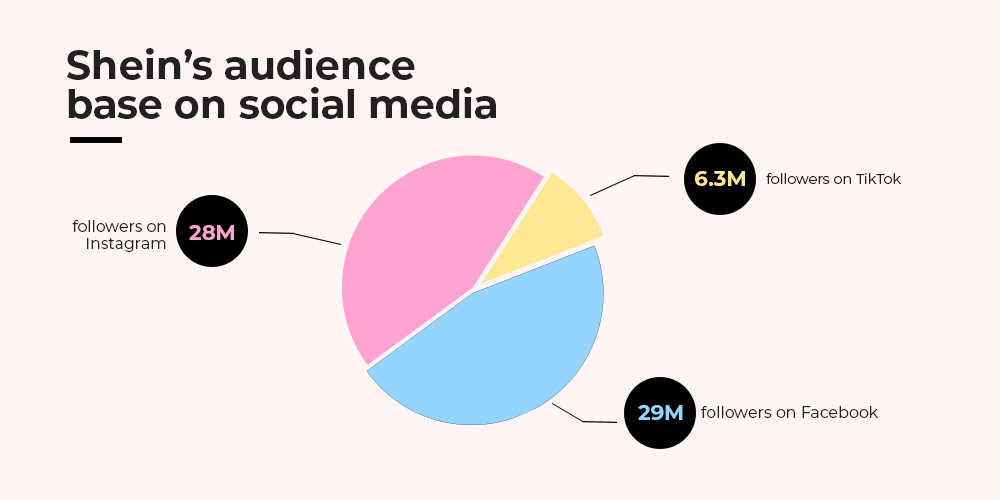 What is the eligibility criterion for selling on Shein?
Shein offers a hassle-free selling experience, making it a suitable platform to sell for professional sellers. Simultaneously, DTC brands and authorized resellers market their products effectively in the marketplace.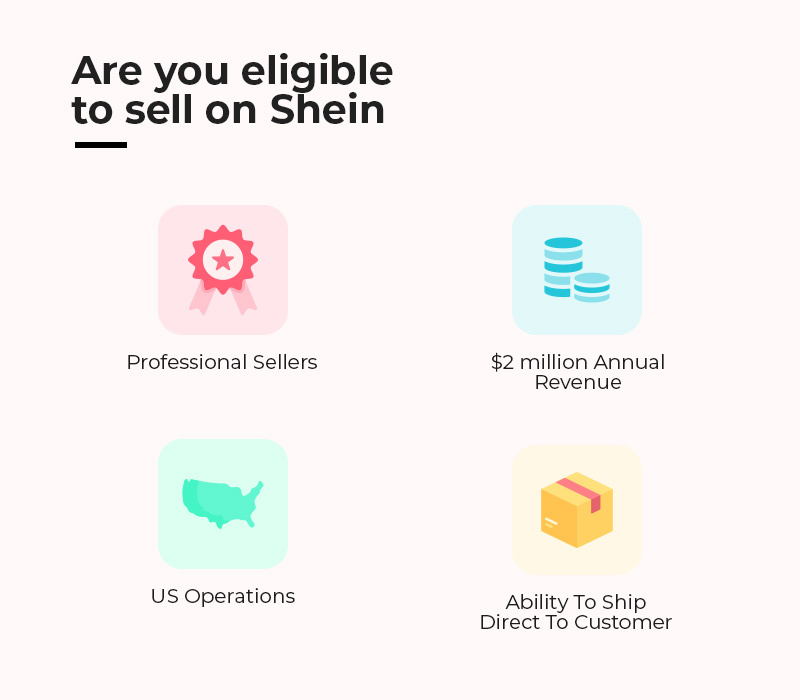 Shein offers a diverse range of products and also teams up with local brands. The partnership with local brands helps merchants foster support for local businesses and addresses the specific preferences of customers.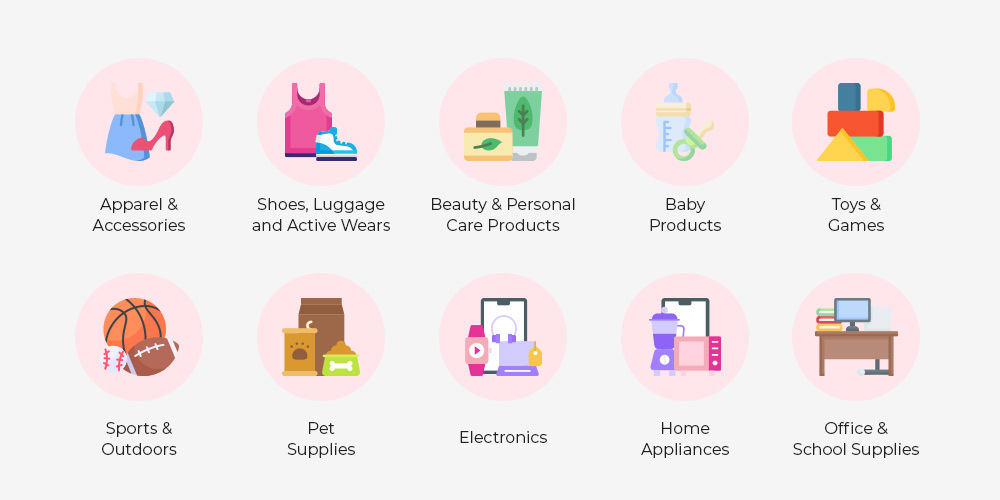 Connect your DTC (direct-to-consumer) store to Shein
With the escalating demand for online sales, it's important to keep pace with the changes to stay relevant in the eCommerce world. That's where CedCommerce steps in with out-of-the-box holistic integration solutions, Shein CedCommerce integration is one of them. The integration solution by CedCommerce connects seller's DTC stores with the Shein marketplace, elevating customer experience and minimizing manual tasks.
CedCommerce's integration solution uses cutting-edge technologies and a user-friendly interface. Additionally, the round-the-clock support by dedicated merchant success managers addresses all kinds of challenges.
Benefits of Shein CedCommerce Integration
Fast Authentication Process: With a rapid authentication process sellers can easily connect their DTC stores with the Shein marketplace.
Flexible listing Optimization: Product templates for multiple listings can be created ,edited, and managed by the sellers and map attributes for better visibility.
Automated Feed Synchronization: The app ensures real-time listing, order, shipment, and price syncing between your Shopify store and Shein marketplace.
Simplified Order Management: Sellers can easily create their orders on the DTC store and manage sync between channels.
Single Click Tracking: Updates on Product, Order, and feed statuses can be received by the sellers on the dedicated tabs of the app.
Conclusion
Shein's popularity is attributed to its ability to keep up with rapidly changing fashion trends and its reach on various digital platforms. The marketplace is open to new and established sellers who align with their vision of making fashion available to everyone. Merchants can easily sync their DTC stores with the Shein marketplace. Meanwhile allowing them to cater to the demands of the global customers and reach out to the potential customers.
CedCommerce with its innovative, scalable, feasible, and adaptable solutions is an ideal place for merchants selling in virtual vicinity. Merchants can optimize their multichannel selling strategies with CedCommerce as a potential integration partner and take their business to new heights. Furthermore, our solution equips merchants with tools, services, and solutions for staying relevant in the world of online business.