How to create the best Marketing Campaign for Valentine's Day
Running short of time? Get PDF of the blog in your mail.

Play Now
Valentine's Day is about chocolates, gifts, flowers, cards, and success. Yes, you read it right, businesses around the world wait for this auspicious day to taste success. They come up with new ideas and creative offers to attract more customers. But is it all that is required to make this season of love a successful season for your business?
eCommerce giants have a strong presence in the market, but on the other hand, small and medium businesses can expand their exposure and revenue with proper marketing and sales campaigns. Getting the best possible strategies for your business can be achieved through CRM (Customer Relationship Management). It will not only take care of crucial business processes but gives you ideas and reports through which you can improve your products, services, and marketing strategies. Let's discuss the impact of CRM on businesses and how your business can fly high this Valentine's Day.
How to create the best Marketing Campaign for Valentine's Day
Valentine's Day is a significant revenue driver for eCommerce businesses. But, it requires a special campaign that will benefit singles, families, couples, etc. CRM tools can segment your customers based on their interests, spending, and demography. This process can help you to devise strategies and save lots of time. Moreover, you can send customized messages to targeted customers.
So, if you don't have any practical marketing campaigns ideas for the 14th of February, the ideas mentioned below will help you create one. In addition, it will also inspire you to get in on some last-minute "Valentine's Day action".
Type of Marketing campaigns you can adopt
Every business has its setbacks and limitations hence its marketing plans. For example, the Marketing campaign for online stores selling clothing will focus more on the size of the customers, and a food supplement website campaign will focus on the weight of the bucket containing a health supplement. Hence you can design the best Valentine's marketing campaigns based on following type-
Cross-selling products and services
One of the best options to increase sales is cross-selling, where sellers pitch different products to customers while making a purchase or when the customer has already purchased the product. According to McKinsey, cross-selling can increase sales by 20% and profits by 30% hence cross selling can uplift the sales.
Showcase your USP(Unique Selling Points)
To counter the risk factor of too much experiment, focus on your strong points, such as most loved or highly rated products, and display them as a badge of honor in your marketing campaign. This will attract more customers and vistors to buy that product.
Giveaway Campaigns
Make your regular customers feel special by giving them free gifts and goodies. This will make them feel more connected to your products and services. Therefore, it will bring more customers through words of mouth and will eventually make your business grow.
Encourage customers for questions
Getting useful intel from customers and visitors through the structured feedback form and questionnaire can help you devise marketing strategies. This will also help you to better understand customer needs and interests.
Free material through subscription
This will keep your customers updated with your latest products/services. Subscription data will let you know how much your business exposure is increasing; what are the most attractive domains of your business?
Provide frictionless payment facility
One of the crucial things that determine the success of any online business is the payment process. Payment gateway should be user-centric and easily operable and should also provide a better user experience. The security of the payment process should also be kept in consideration.
Theme around products
Create a marketing campaign as per the festival that is around the corner. For example, Valentine's day themes should include hearts, balloons, teddy bears, or vivid colors that fill the customers' excitement.
Send a reminder email.
Stay connected with regular emails and relevant messages. Don't overdo it else; you can lose your customers. Sending emails at regular intervals will fetch you a healthy connection with the customers.
Segmenting customers
Take CRM's help to segment customers based on RFM(Recency, Frequency, and Monetary value). This type of campaign will help marketers to target specific clusters of customers.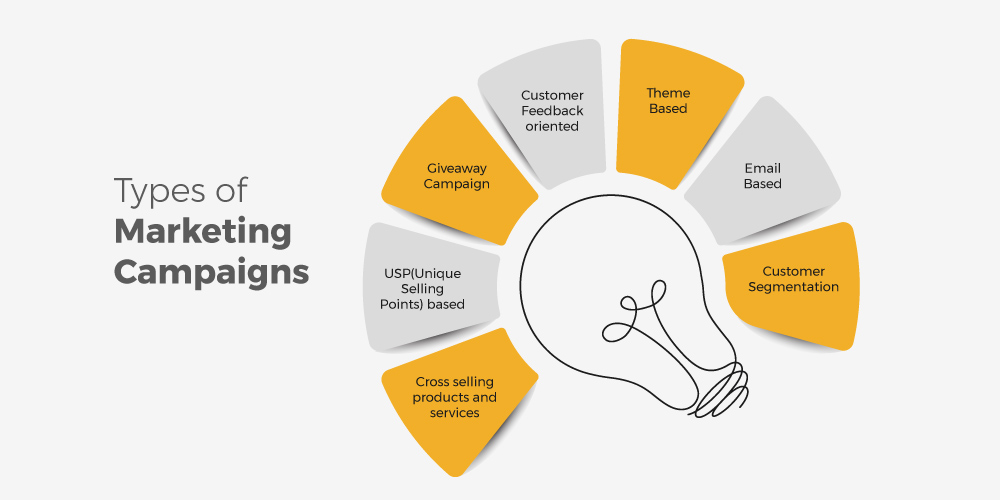 Other methods to create the best Valentine Marketing Campaigns
Two of the professional ways that will help your business to achieve exactly what you have planned this Valentine's Day are adopting:
The HubSpot Integration solutions and
HubSpot Onboarding solutions.
HubSpot Integration Solutions
The use of a CRM platform is a complex thing, and without prior knowledge, you can end up with confusion and financial losses, so it is recommended to get an Integration Solution like the HubSpot Integration solution. Being a preferred partner with the world's best CRM platform, we offer HubSpot Magneto Integration Extension solutions that will help you at every step of your business processes.
Not only this, our world-class Onboarding services will assure the proper shifting of your online store on the CRM platform. After this, you will get multi-level benefits through automated workflows. Getting the roboust Onboarding services will save you lots of time and money by helping you to onboard your business on the CRM platform from the beginning. The world of Ecommerce business is evolving, and getting on the same train will give your business an upper hand over your competitors. Onboarding services are robust and flexible and can be perfect for your business.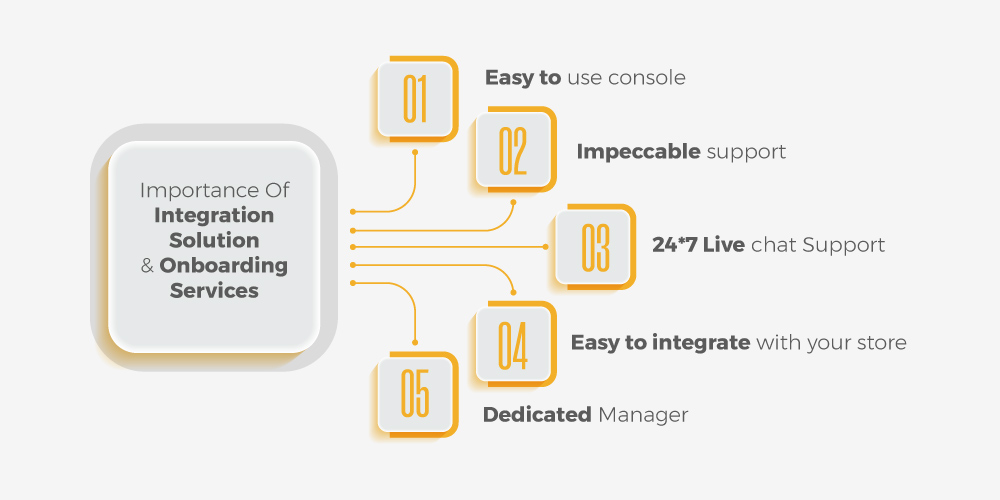 How is CRM beneficial during the Festive season and Valentine's Day?
A proper CRM solution gives you features that can uplift your business standard and can create a level of trust among your website visitors and customers. Some of the prominent features you will get through remarkable Integration solutions are as follows.
Real-Time Data Syncing
With a CRM integration solution, get control over data that you receive on your eCommerce platform. The Data syncing process happens in real-time, giving you a frictionless experience to fulfill your customer orders.
Contact Management
You can now allow sales reps to add and create contacts through a CRM Integration solution. HubSpot Integration Solution can help you to manage 1,0000+ contacts.
Automated Console
You can track the progress of each customer during its purchasing life cycle. Furthermore, managers can also track the status of team progress.
Analytical Reporting and Forecasting
HubSpot Integration Solutions can generate relevant reports that are analytical and will help you to forecast your business growth. It will also create a perfect sales funnel that will reduce manual efforts to a great extent.
Reclaim Abandoned carts
Recover abandoned carts in the best possible way to increase sales and revenue figures through the CRM integration solutions in this festive season.
Automated Workflow
Replace manual work with automation and increase productivity, performance, reliability of your business processes. CRM also provides automated workflows for various business processes.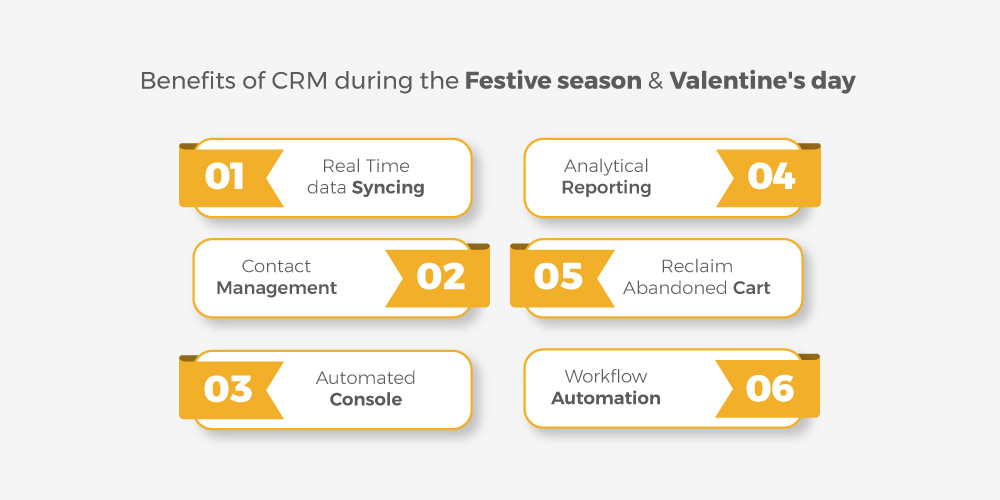 Conclusion
CRM plays a vital role in uplifting business standards. Hence, the use of Integration solutions and onboarding services for CRM platforms provide your business with the right recipe to taste success. On the other hand, creating the best possible marketing campaign involves detailed reports and analysis that can also be achieved through reporting tools available with HubSpot Integration Solutions. In addition, these services and solutions can help you take your sales to new heights in the festival season and manage your number of tasks with automation. In case of any confusion or query, you can contact us to get all answers.