How selling on OnBuy can be a game changer this festive season?
Running short of time? Get PDF of the blog in your mail.

Play Now
So here's the much-awaited time of the year, the festivals and celebrations. For both buyers and sellers, they come with a lot of surprises. Let's dig the information for our sellers who are either already selling on OnBuy or are planning to do so. Let's know "Why can selling on OnBuy be a game-changer for your online store during this festive season". Most of the stores experience a boosted sales rate during festivals. Thus, proving to be a golden opportunity for you if you planned accurately.
OnBuy is one of the most popular and fastest-growing marketplaces, and the best thing is that, is expanding in 140 countries, so sellers get ready as it can be a golden opportunity and can turn the tables in your favor. Because of Covid-19, most of the masses have turned to online shopping, thus resulting in more online sales during festivals. Online shopping trends are estimated to grow by 50% in 2021 as compared to 2014. Therefore, this is the peak time to start selling online.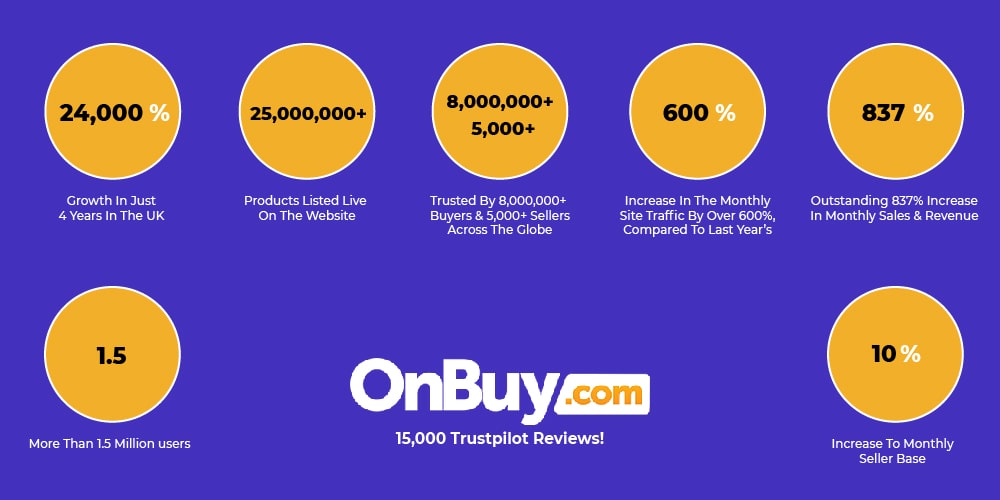 Why can selling on OnBuy be a game-changer for your stores this festive season?
It's great time for online sellers, as after covid-19 masses have shifted to online shopping. This festive season will be a great deal for you. Now to make this prime time, your bright time, you will need a Holiday Promotion Plan, as it will let you advance your searches and help you take significant steps for your online store. For planning, you need dates, and for the date, you need a calendar, so yes, hold your calendar and mark the dates as per the festivals where you are planning to rock. Now for each date, create a separate plan and implement it respectively. Holiday promotions need to be designed so that they can give you the best out of it. Plan for each date and month you marked like Cyber Monday, Black Friday, Halloween, Christmas, etc. In the current scenario, people don't want to step out of their house. They love this way of shopping. That means you have an excellent chance of selling if you prepare well in advance for D-Day selling. For each festival, you need to plan differently.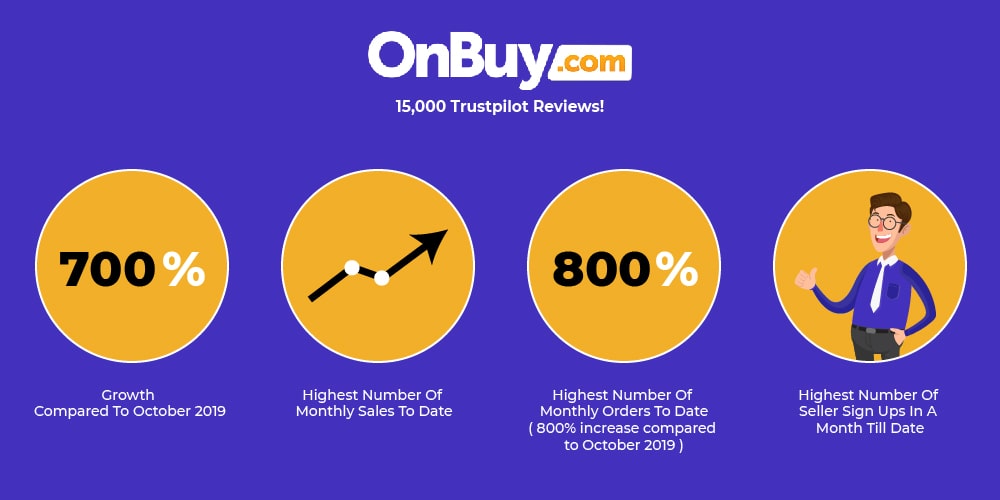 How to prepare for festivals?
Good things need preparations. This phrase is so appropriate for festive seasons. Let's understand what factors need to be focused on for your online selling this festive season.
Site Performance
One of the essential vital factors for your online store is making your site load faster. They should be loaded in 3 seconds for desktops and cell phones. Be more focused on the time of the transaction. If it happens more often at the time of the transaction, it results in abandonment and dissatisfaction. For festivals like BFCM, there will be a sudden increase in traffic, and it needs to be dealt with ease.
Stock Up
To receive the best, you have to be ready for every aspect. The demands can be higher, so you must be stocked up with your products. This is one of the ordinary things to get ready with but is essential also. The more inventory, the more possibilities for sale. But just stocking up is not enough. A proper inventory management system and product listing are the main keys to focus on. Your products need to be listed on OnBuy and your Online store if you have one, and if you don't get ready to start, you have high chances to reach millions.
Product Listing and Marketing
For selling your product, online marketing is essential. As festivals are next door, you can start marketing your product via e-mails, social media platforms, and text messages. Informing your customers what you're going to offer this festive season. Your listings should be updated regularly as per the festivals, and your product description should be upto the mark. You can make different collections for different celebrations depending upon the most lookout products for various festivals, research a little bit.
Price
Festivals are undoubtedly an excellent opportunity to boost your store, but it is high for the competition. You need not attract buyers by lowering your price, resulting in a loss rather than profits. So what can you do?
You can offer your buyers coupons, cashback, free shipping on minimum cart value, and customers love good surprises, then why not. These tricks will hold the customers to your stores for a longer time and let them come back again. OnBuy has a fantastic feature called Boost. It is designed to gain more exposure, improve visibility, placement of their listings along with ranks.
Cas Paton, the founder of OnBuy, said: "Our Boost service will bring a wealth of benefits to our sellers. Boosted listings will be placed in prominent positions across OnBuy's product and category pages and search results, helping increase the visibility of listings, so they sell and thus earn a greater rank on OnBuy. What's most exciting is that sellers keep the rank they've earned – even if they end Boost."
Integrate your store with the OnBuy marketplace with CedCommerce
As OnBuy is expanding in 140 countries, it is evident that you have an excellent opportunity to grow your eCommerce business globally. Why OnBuy? It's because OnBuy has 25,000,000+ products,8,000,000+ buyers,5000+ sellers and is multiplying. Isn't this enough to start selling on OnBuy?For more information, click here.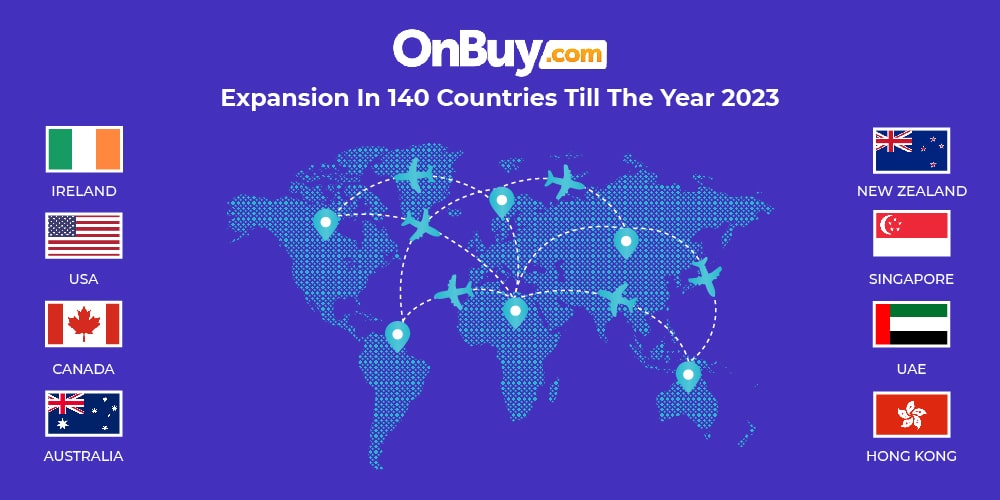 If you're planning to start selling at festival seasons, it's undoubtedly a great deal, but managing everything will become a headache. But no worries, there is a solution. Many integration apps are there to sort your problem and help you integrate the marketplace with your store, making the entire selling process smooth. If your preferred choice of framework is Magento, WooCommerce, Shopify, OpenCart, Prestashop, then CedCommerce is always ready to assist you in your eCommerce business.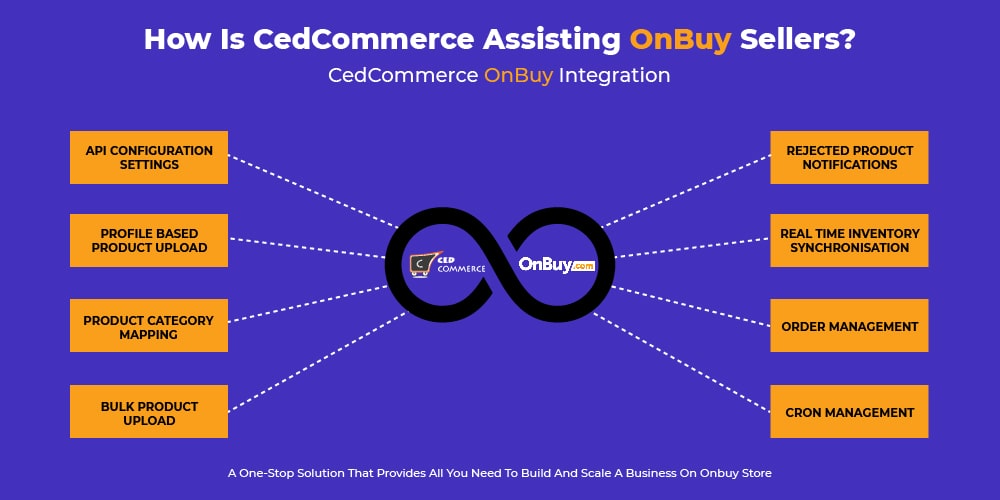 Start Your Preparation right here.
Now you must be thinking she is procrastinating; yes, it can be, but trust me, as soon as you are finishing your preparations, festivals will be waiting next to your door. Don't think will be doing it when the time will come. Start it right here, so you will be happily welcoming it with complete hands and great smiles when the time came. Work on your plan, create strategies, enhance your store with integrations. Remember, we get a chance to pull back what we lost.2020 hasn't gone great for all of us, but you can still turn the tables. So what are you waiting for?
Final Words
The most fantastic time is coming for you, the sellers. This festive season could boost you differently if you did this right. Get ready to break your sales records with proper planning. And if you got prepared with everything this year's festive season, it will undoubtedly be extra cheese on your pizza. I mean by this that it can be an excellent opportunity for you if you planned well. And don't worry, start with a festival, and there is a massive line for the coming ones, that means enough time for selling, so go and plan and start selling on OnBuy with possible resources.
Plan and Create the possibilities for you this festive season. Good luck!