Discover the benefits and best practices of video in email marketing!
Running short of time? Get PDF of the blog in your mail.

Play Now
The precious treasures are hidden under the seabed! But wait, did you believe that? Well, maybe you did because there is indeed some evidence to that. So let's say we have got something similar here today. Not the physical treasures but something beyond. The treasures of video in email marketing! 
Videos are the treasure of the digital marketing world. You will relish and reap well. But that's a lot of talking. Why are we discussing them in the context of emails? Site traffic improves considerably just with videos on emails. So much so that video users receive 42% of search traffic than others!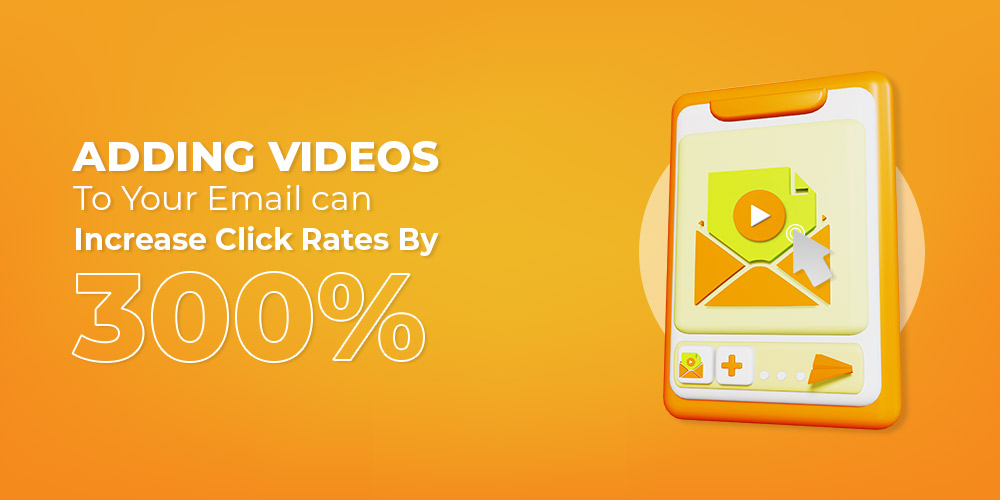 That's one of many things why videos should be taken into consideration. But before we delve more, how about a glance at it all! Here's an overview: 
Why videos in email?
Here we are! Time to address this pressing question: why videos? Often, people aren't well aware about the potentiality that videos hold. And thereby struggle with the directed content. Plus, the desired skill and creation process is not what everyone can pull off.
But eventually, they are getting the grip. So it's time for you to buckle up too. 
Emails are one place that can give the needed impetus for brands and their visibility. So connecting with an agency will help in the video marketing process. You need to look up to videos right now as they are an instrumental tool in;
Lead nurturing 
And revenue generation.
Furthermore, videos become important in the context of emails because of the listed focused metrics;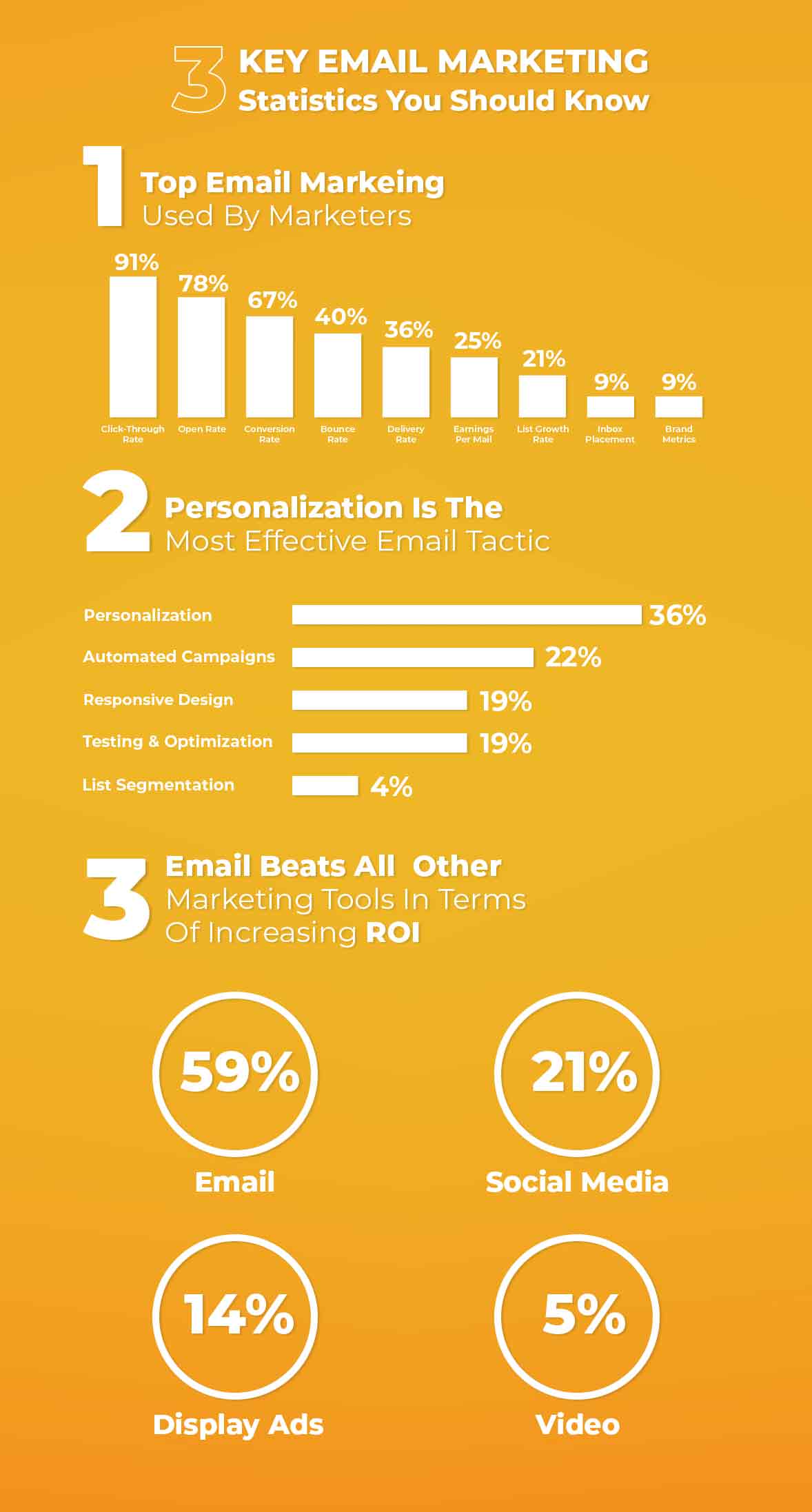 As suggested by the image,
Click-through rates, open rates and conversions form a major chunk for email's success which is achieved by videos with ease.
Similarly the aspect of personalization works best with videos. So the same can be included well in emails.
And of course ROI with videos is anyways high, the same when combined in email can become central to your marketing success. 
Often emails end up in spam or bins, but videos are better received by viewers and engagement swells up by a lot. Around 78% of people watch videos every week, while 55% do that each day. The liking is such that 60% of them prefer videos over television! 
So when the statistics are in their favor, why not try them out in full potential? 
Reasons, why they should be considered evermore would include;
Increased time spent over the emails 
Deepen the subject understanding 
And do a lot more concerning lead generation and conversions. 
They act instrumental in creating a video library for emails that you can use over time for promotions. Strong enough to make you consider them? Well, if not yet, our benefits rollout will help you better. 
Benefits of videos in email marketing
Assistance for B2B businesses
You need help with your audience grasp! We have already mentioned that videos ease our understanding. If you are a B2B business, videos will serve the purpose. We all know that lengthy textual explanations can be a huge bummer. While trying email marketing, you don't want a lengthy body copy to digress their interest. After all, videos are processed 60,000 times more because of being visual. So don't shy away, connect with professional help if you need to, and market your emails with videos! 
Increased click-through rate
Emails that have videos spike up click-through rates by almost 55%. Where chances of conversions increase by 24%. Something you cannot ignore since each percent matters. The best part with videos is that they stand out! 
They have everything that captures their interest. If you work on its interesting aspect, it might give you more than the stated result as that can motivate your buyers towards better purchase decisions. 
Alternate content consumption medium  
Yes, the alternate content consumption route. Videos and texts together are a stronger team. When an amalgamation of these two comes forward, things can be a game changer for your plan. Plus, this breaks the usual emailer monotony. Thus, ensuring 'that' better time-spend we talked about a few paragraphs before. 
Better suited for metrics measurement
The metrics measurement can often be painstaking of all the campaigns you have come across. However, with emails, it's a lot simpler and measurable. The same becomes more fun when your video emailers bring in the results. 
Since we already emphasized emails having better open and click-through rates, the metrics come out to be obvious and have better measurable results. So good luck with the infusion in your marketing campaign. 
Low costs to benefits ratio
The cost associated with embedding videos in emails is significantly lower! Now you definitely need to curate and hone your video first. But with innumerable resources and technical assistance, it doesn't take much to have that video up your emailers. Plus, they reduce the cost per lead by 19%. Isn't it worth the effort?
Builds relationships 
Ever wondered why we facetime people whom we connect better with? Don't you think there's trust at play binding two sources closer and together? Well, that's an attribute central to videos. They are harbingers of trust. 
So if your emailer wishes to make people more aware of your brand or make them consider you better. Sharing a short brand promotional video in the mailing content can do much to your advantage. So yes, this way, you can use your emails to build better consumer-retailer relationships. Plus, emails are still checked as the first thing by a good fraction of people. Say here's the emphasis;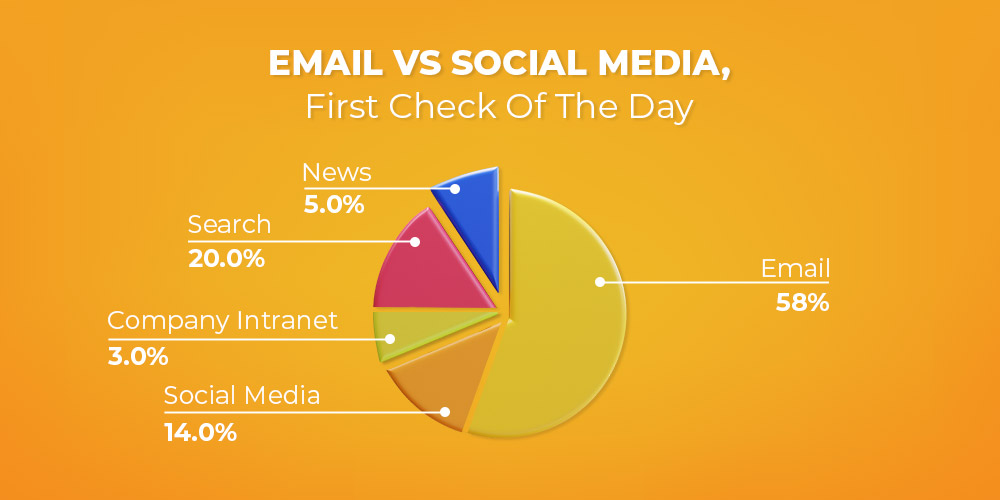 Everywhere you go, you will see the benefits listed verbatim. But isn't it supposed to add more value for you than stated pointers? Well, we have attempted something in that regard. What we considered best and worthy practices for you is enlisted herein. 
Best practices for videos in emails
'Video' in subject line
Subject lines matter! The most! It is tested that the subject line which sounds and looks unique captures the most attention. So try working across A/B testing for narrowing down your results. Try using the word 'video' or use suitable emoticons to express your email intent. This has saved brands a lot of extra shell outs. So it might work for you too. Worth a try, don't you think?
Grab your chance to avail video marketing services at flat 50% off!
Captions for videos 
How often do you watch videos with sounds now? Maybe you do, or maybe you don't. Think about it while having a stroll or randomly breaking the day's monotony with a video of your subject's interest. To ensure peace around, you either plug in your headphones or mute the videos, and check out the content with its captions. 
That's exactly what you need to practice when you try using videos in your emails. Closed captions also come in handy for videos where there might be an accent or language trouble. This activity delivers your marketing video with ease and saves the trouble of video abandonment. 
Videos at the end of body copy
How would you feel when you were met with a relaxing scalp massage at the end of a heavy workday? 
Well, that's now how your email's body works where you give off the major gist as written content and explain it all at the end with a video! It gives a more complete look and feel to your body copy and motivates your viewers to check on them. 
Autoplay with sound off
We just had a word about how sound in videos is collectively avoided. But what also works now is when your video auto-plays without sound. If you still consume content over Facebook, you must have noticed this rollout where Facebook auto plays the videos for 3 seconds. Or the pop-up videos that appear in your browser. 
These types of auto-plays are done to capture your viewers' attention. So embedding videos in emailers with autoplay and no sound along with closed captions can be a sure attention grabber. 
Make announcements
What better than having a personalized approach to your videos in emails! Announcing your offers directed in your TG's mailbox is the best way to tap into their interests. Whatever you do, seasons greetings or some new product/ service attention. Make sure to create a video that addresses the relevant audience, and boom, you are now enjoying their undivided attention. 
Video types to try out 
We stressed out so much about the inclusion but don't you think a little help with the types of videos can be more helpful? We understand that, and therefore bring you to what's best known to us;
Invitations
Follow-up mails
Newsletters
Personalized videos that get 16 times more click-throughs than the usual's!
Target emails 
Customer communication mails
And we can go on, but let's take the initial strides first, shall we? 
Images to video redirects
Using an animated image that redirects to your video and has a graphically designed play button to hint at the video. That's more than enough to make them realize that you are trying to share a video that holds value to the email. Here's an example for the same, that how images with video hints can be used as redirects.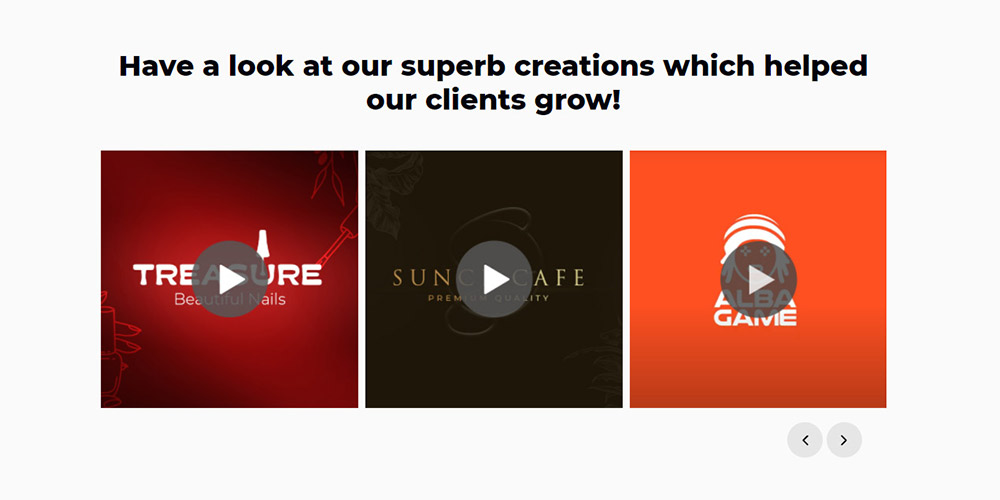 Conclusion
We have reached a halt to our suggestion of videos in email marketing with this. Now we shift the baton to you. Connect now with us either over WhatsApp or Skype, or drop us a comment for any concerns. We are always up for help!  
Hoping this serves you well and adds value to your next plan of action. And if you have more to say,  then we are right here to listen! Best of luck!