Case study: Die Roller Scheune's accelerated growth with CedCommerce Multichannel Importer App
Running short of time? Get PDF of the blog in your mail.

Play Now
With pandemics hitting the world, sellers all over the globe have understood the importance of online multichannel marketing and its power. It has become evident with time that merely having a personal online store is not sufficient to serve the purpose. However, what baffles most of the sellers is managing inventory across personal e-store and marketplaces. In the same vein, selecting appropriate integrations to address the problem is a hard nut to crack. The case study of an enthusiastic Germany-based seller is similar. His success story revolves around how the right multichannel importer app can transform your online business status.
Die Roller Scheune, an eBay Store with 5000+ Motor Parts to Offer
Konstantin Beck started his online selling journey in 2018 by enrolling as a seller on eBay with the name 'Die Roller Scheune.' With a clear vision in mind, Beck aims at delivering Good, Cheap, and Used motor parts at affordable prices to all his customers. Besides, having an amazing collection of 5000+ spare motor parts; he successfully manages to satisfy his customers with the best product, price, and delivery. Above all, with an impressive Shopify store; Beck ensures to pitch his business across the market for prospective customers to visit, read and know what all Die Roller Scheune has to offer.
The initial 'Challenge' faced was back in 2019
As an already established eBay seller, the challenge knocked at Beck's door back in 2019; when he just decided to open his own Shopify store. The immediate problem was to upload his 4000+ products from the eBay marketplace to his Shopify store. The prominent concern of Beck was to search for a budget-friendly and a recognized eBay to Shopify importer that could give him a hassle-free bulk inventory upload solution at the best prices.
Beck clearly mentions –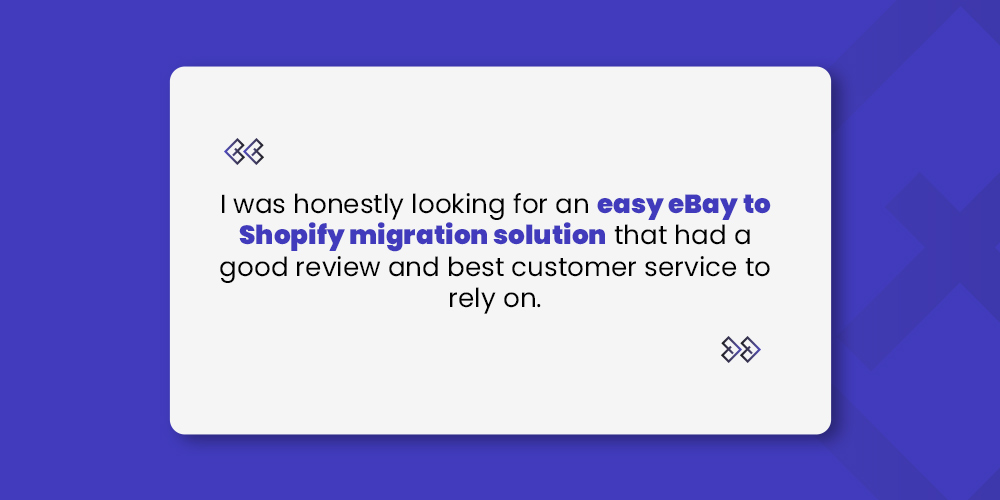 Beck came across the CedCommerce Multichannel Importer App as an immediate help!
While searching for the best solution for migrating products from eBay to Shopify, Beck came across CedCommerce as one of the best eCommerce solution providers on Youtube. He thoroughly searched and compared other solution providers only to realize that CedCommerce was best amongst them.
Deciding to go with Cedcommerce, Beck contacted and got in touch with our expert Deepti Shukla. With good experience in customer handling and in-depth knowledge of marketplace-based solutions, she introduced Beck to the Cedcommerce Multichannel Importer App. Not only that, the expert gave constant guidance about the functionality and onboarding process of the app. Our team of experts ensured a complete in and out of the app.
Multichannel Importer App Helped Beck in Migrating 4000+ Products from eBay to his Shopify store
CedCommerce helped Beck to migrate his bulk of products from eBay to his own store, Die Roller Scheune. Some problem-solving features of the app amazed Beck. They were –
Firstly, Bulk Inventory Upload – Multichannel Importer App allows importing the products in bulk from eBay to Shopify store in no time. The migrating process ended up without any hassle or technical problems.
Secondly, Real-Time Synchronization – All the products, attributes, and quantities were updated in real-time. There was no extra effort required to name or mention the quantity of each product catalog separately.
Thirdly, Order Management – The management of the orders was tracked and updated across eBay and the Shopify store. With regular updates of the orders and inventory product status, it became easy to keep a check on the stock rate.
Lastly, Push Notifications – The feature helped the client to get all the latest updates about the changes on his online store. Push notifications allowed users to keep a track of every activity happening rather than separately looking for the changes.
Beck's success was ensured and no looking back since then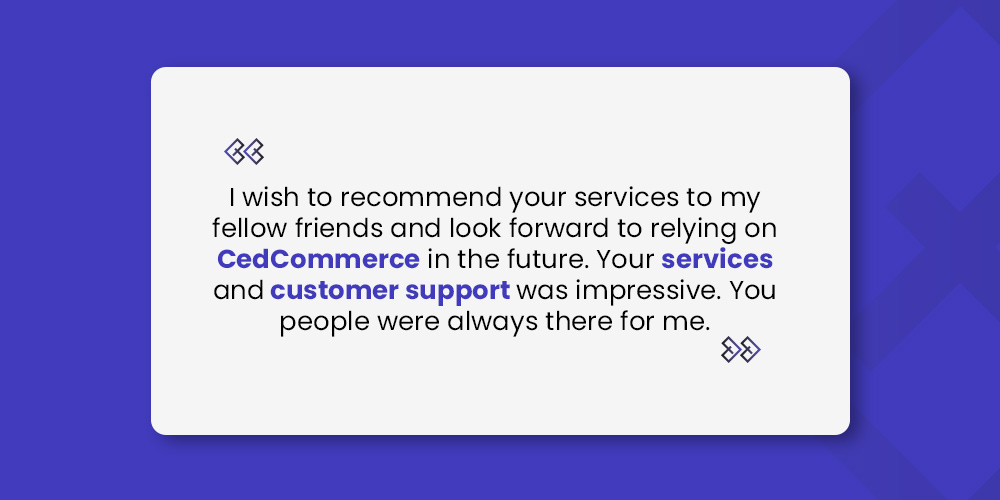 Since then, Beck's Die Roller Scheune has made a huge profit and a good customer base. While Beck only had to plan his selling strategies; the CedCommerce multichannel importer app handled all the technical parts making Beck's online selling experience great and ever-growing.