ePacket or Not? Which AliExpress Shipping Method is Best to Up Your Conversion Rate
Running short of time? Get PDF of the blog in your mail.

Play Now
Are you bothered about your product not being delivered within stipulated time frame and want to choose the most efficient aliexpress shipping option? Well, you have come to the right post. It goes deep down into various scenarios that affect AliExpress shipping time and how you can leverage it to ensure order is delivered without delay.
After Amazon delivered the product as quickly as 13 minutes. No customers want to wait for weeks
Wondering why customers won't pay a few more dollars to get the product within 2 days instead of waiting for 30 days? The obvious answer is they will provide you ought to do certain things in absolutely correct order to win the trust.
The Remedy to SUPER SLOW AliExpress Shipping Time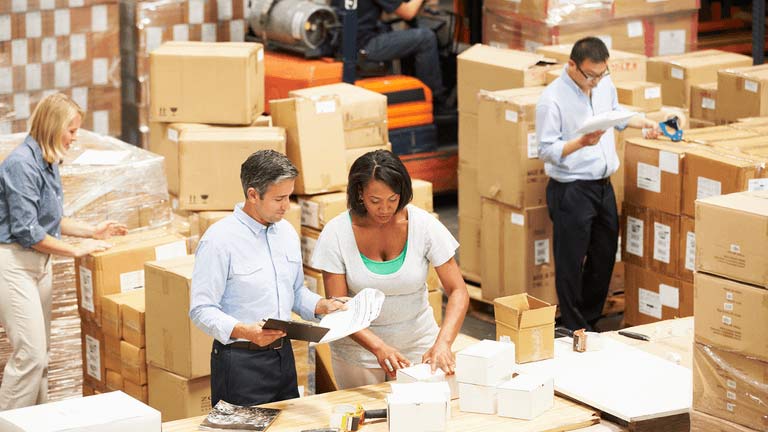 Always be upfront and tell about shipping time duration on product pages,confirmation emails, in FAQs, and on shipping policy page this way you set the expectation. It will ensure your store is saved from negative feedback.
Have a team dedicated to resolve issues related to AliExpress shipment tracking, payment disputes or anything within 24 hours.
If possible go for ePacket shipping method, share tracking information and even better is to add a page on the website to help customers track the order.
Explain the reason for insanely long shipping time. Customers won't mind waiting for unique products or a great product that solves a lot of problems.
Buy a high demand product in bulk from Alibaba.com (it won't be a burden on your budget) and stock it in the local fulfillment centre. This way, customers will get products a lot faster and you will reduce the refund rate rather start getting positive reviews particularly stating you can be trusted for zero order delivery.
There are always a few fantastic websites like eBay and Amazon to find and connect with local suppliers. The price might be a bit high but shipping time is a lot more quickier and no more product missing scenarios.
Free shipping is painfully long. It has no tracking details hence customers do not shy to consider it as a scam.
What is ePacket Shipping?
It is a shipping method in which ePacket carriers collect the products then put the label and take it to a warehouse. This warehouse is operated by the China Registered Post where product goes through customs and proceeds towards the destination.
Why ePacket will work in your favour?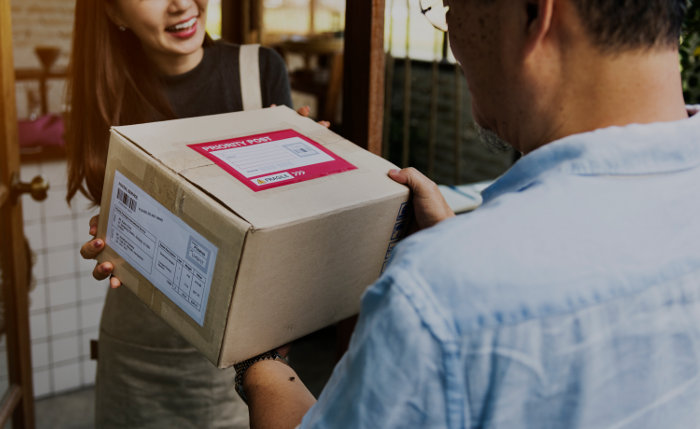 Image Credit: epacketexpress
Not only is ePacket shipping time remarkably less but they don't have minimum order criterion unlike few other shipping methods. This makes them popular among dropshipping beginners.
Irrespective of dependencies like item destination, holidays, customs, and others. It has 9-15 days shipping time most of the time so it is no doubt way faster than traditional shipping method from China.
It comes with door to door ePacket tracking. Most of the free shipping options have no tracking option and sadly customer consider these as scammers
Any sort of fee associated with custom will be borne by the customer. It allows packages of specific dimensions to be shipped but heavy packages still have an option and can be shipped using ePacket. Simply place the request and rest is taken care of by them.
It cost less to ship from China to New York than from New York to Los Angeles
Epacket came into existence as an agreement between China and USA to ship small products for a very little price.
Ship the items to anywhere on the globe. Even if your target country missing from the ePacket list of supported countries. The product will be shipped to the destination provided you pre-inform them.
ePacket is also available for your independent e-store.
The time is saved that would otherwise have been wasted to ship products to local warehouses (before the product is shipped to customers or for inventory management). It allows you extra time to better focus on primary aspects of business.
ePacket Shipping Time (Average)
The average ePacket Shipping time for the majority of countries is relatively less than AliExpress shipping that is free of cost.
United Kingdom, France, Spain, Netherlands, Canada, USA, Australia: 5 – 7 business days
Taiwan, Hong Kong, Japan, Korea, Singapore: 2 – 4 business days
Indonesia, Philippines, Pakistan, Thailand, Vietnam, Malaysia, Sri Lanka: 3 – 7 business days
India, Brazil, Russia, Ukraine, Belarus: 7 – 10 business days
Israel, United Arab Emirates, Mexico, Argentina: 7 – 15 business days
Saudi Arabia, Kazakhstan, Uzbekistan, Oman: 7 – 20 business days
South Africa: 10 – 15 business days
New Zealand – 6 – 8 business days
All other supported countries: 7-10 business days
Let Look into ePacket Alternative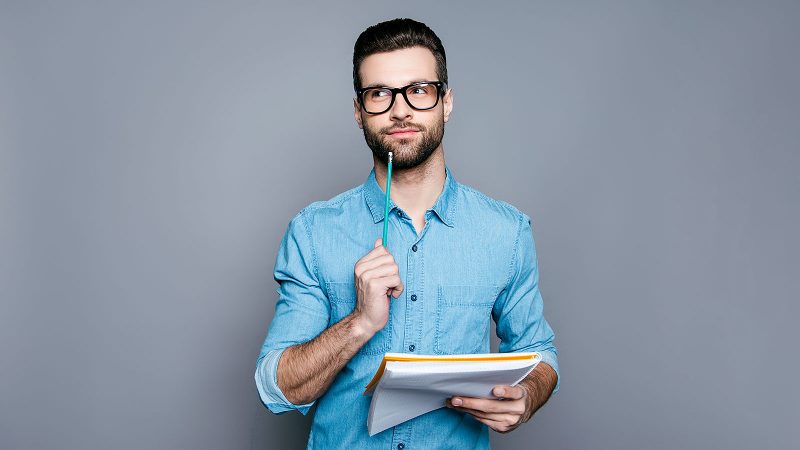 The primary reason to look into alternatives is the insane delay time. Thousands of products are processed at a single collection point. It takes a lot of time and then products collectively go through customs at the local sorting hub. Some more delay is introduced before the product is sent to the airport.
This long process results in significant transit delay because entire processing keeps the packet moving all over China.
In some cases products like lithium batteries, gels, and more require a special way of handling at airports. Unfortunately, if these products are not explicitly stated before custom means the entire package is kept aside and will have to again clear the custom process. This means a significant delay of a few more hours.
ePacket Shipping is dependent upon passenger flights
YunExpress
A good alternative is YunExpress. It is specifically focused on cross-border e-commerce shipping.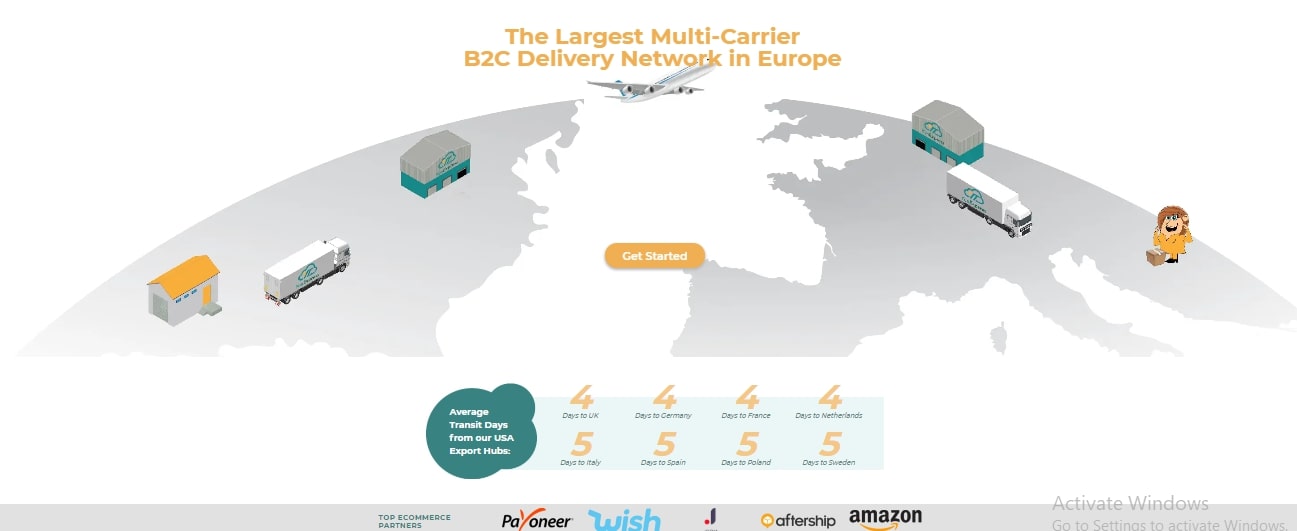 Image Credit – Yunexpress.com
It is fast, and highly reliable.
Express Shipping : 4-8 days to reach the US, UK, Spain, Italy, France and Denmark.
Regular Line Shipping : 7-12 days to reach more than 30 countries.
Surprisingly, it delivered 98% packages (shipped on or before Dec 14th) before Christmas. This is certainly better than ePacket shipping time.
YunExpress used freight shipping to deliver the package. Therefore, no restriction to be faced like the case of commercial flight during a pendemic. Moreover, no chance of delay.
YunExpress increases price to reserve space for packages on cargo planes. As a result there is no delay despite the holiday season.
YunExpress owns the warehouses in different locations across the world. In case of sharp demand surge there will be no issue to increase the capacity.
It's customs and shipping process is optimised to facilitate fast shipment. Packages are directly sent to the Netherlands and then to the destination country. As Netherlands supports the fastest and hassle free customs process in Europe.
AliExpress Shipping (Another Alternative to ePacket)
The AliExpress shipping is one of the cheapest (costs around $1-$2.) shipping options available with quite good packaging. Tracking the package is also easy. AliExpress will provide the refund for packages lost in the transit.
AliExpress takes care of the package delivery. Most of the time it is free. Shipping delivery time is around 15-20 days.
AliExpress shipping package delivery partners.
Singapore post
Correos,
Posti-Finland,
SPSR,
DHL,
Direct Link.
AliExpress sellers must opt for AliExpress Shipping. It is a safer option if the destination country doesn't support any other trusted shipping method.
What if AliExpress Shipping, ePacket, or YunExpress don't work
It is quite a rare situation that none of the three will work for you. But there is still a solid solution. Always inform in advance about possible delays with a logical reason. This proves you value your customer time moreover, customers won't bother you every now and then.
Summing It Up
With so many dropshipping stores out there. Only extra luck or extra efforts can make your store stand out and. Well, keeping the luck factor aside (you never know how long it will keep you waiting) putting extra efforts on ensuring shortest shipping time will definitely put you in the best position to ensure no order is delayed despite a global pandemic or minor problem.
Therefore, It will help you speed up the AliExpress shipping.