Your Precheck Guide to INBOUND 2021: The New Immersive Experience
Running short of time? Get PDF of the blog in your mail.

Play Now
Influencers, renowned speakers, and brilliant minds are all gathering for the mega event on INBOUND organized by HubSpot. The dates of the event are from 12th October 2021 to 14th October 2021 in Boston, MA, USA. It will be a unique online experience that will assist businesses around the globe in achieving success.
The event has many events under its baskets, such as one-on-one conversation*, transforming business trends, actionable insights, and notes that will shape the future of businesses and technology. In addition, the sessions are well planned, keeping in mind Covid-19, the events are online so that people around the globe can attend the event and can benefit from industry leaders' views. Sessions are designed to keep remote work in mind and participation in audio sessions and on-demand sessions and content.
How HubSpot is bringing a revolution in the business?
HubSpot is one of the best CRM(Customer Relationship Management) platforms that gives incredible free editions with many prominent features that help in attracting new leads and converting them into paying customers. In addition, HubSpot reduces manual effort and replaces it with automated workflows. HubSpot is trusted by many known companies across 120 countries, with such a range of customers, HubSpot never fails to impress businesses.
In the same league, HubSpot organizes several important events every year to help companies understand the importance of INBOUND marketing and how to implement it for the upliftment of the business.
Everything about the much-awaited INBOUND 2021
"According to HubSpot, the event is a fully immersive, online experience that gives you access to transformative business trends, proactive conversations, and key actionable takeaways that future you will appreciate."
Free Registration & Passes
HubSpot has ensured that people around the globe can easily join the online INBOUND event, that's why they are giving "Starter Free Passes" & "Powerhouse Pass" at $149.00 for HubSpot event registration. However, Starter packer will enable you to listen to speakers like Oprah Winfrey, Yamini Rangan, Dharmesh Shah, Brian Halligan, etc. With the Powerhouse Pass, attendees will have access to all sessions and events, educational breakout sessions, sessions copy on-demand, and live interaction with industry leaders. Register today to be a part of INBOUND 2021.
Who will benefit from the INBOUND 2021 event?
The INBOUND event is far more than a marketing event, it will benefit anyone in any business or planning to start a new one. However, people related to sales, marketing, customer success, HubSpot software user, marketing, and revenue operations teams will see the most value in this event.
Speakers at the INBOUND event 2021
HubSpot has announced that more than 100 speakers will be there presenting sessions on sales and marketing. Here is the list of known speakers.
Oprah Winfrey- biggest spotlight speaker
Yamini Rangan, Chief Executive Officer at HubSpot
Spike Lee, Writer, and Filmmaker
Kelly Watkins, Chief Executive Officer at Abstract
Hasan Minhaj, Host and Creator of Patriot Act on Netflix
Sarah Paiji Yoo, Co-Founder of Blueland
Judith Heumann, American Disabilities Rights Activist
Tristan Walker, Founder, and CEO of Walker & Co. Brands
Tim Stokely, Founder of @onlyfans
Mike K. Tatum, Demand Generation Manager from Survey Monkey
INBOUND Agenda and Sessions
Session attendees can select among 5 tracks, including sales, customer success, marketing, RevOps, HubSpot Academy. As per HubSpot Agenda. For example, following are the highlighted sessions of the event.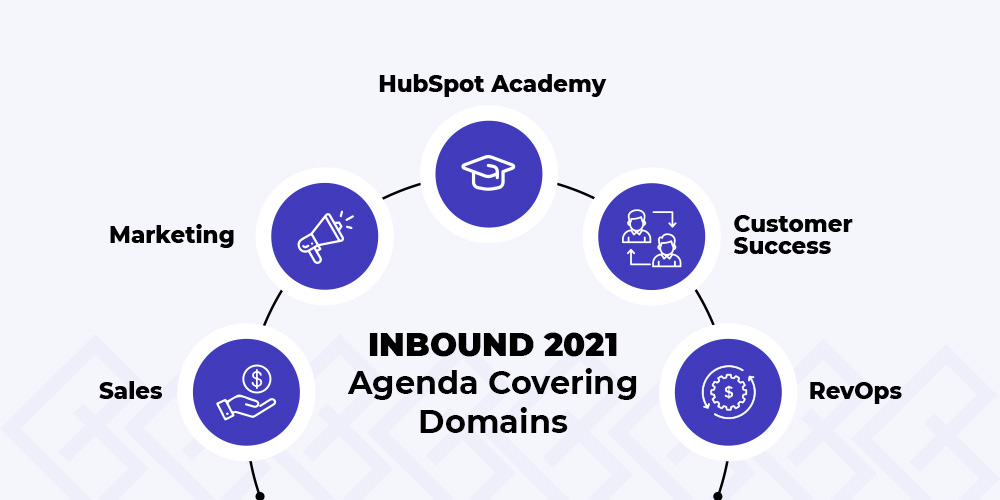 Sales
How To Grow From 5 to 50 Sales Executives Without Losing Productivity
Use the Third List to Gain More Sales and Become a Referral Seller
The Secrets to Sales Manager Success
Marketing
Creativity Thrives in Constraint: How Successful Brands Create Video Content
Killer SEO Strategies Through Product Design Methodology
It's Not Marketing. It's Go-to-Market
HubSpot Academy
How Using a Full CRM Enables Teams and Drives Revenue Growth
Keep INBOUND Leads Engaged With a Continuous Cycle of Lead Nurturing Workflows
7 Fundamentals of a Strong ABM Strategy with HubSpot
Customer Success
Customer Education
A Must Have For Growth How To Build a Customer Operations Team That Will Enable Your CS Team To Scale
Using Behavioral Science To Improve Customer Success
RevOps
A Crash Course on RevOps
The Right Way to Scale: Building a Theory of Business
90 Days To Revolutionizing RevOps at Your Organization
The event is based and focused on marketing, sales, and customer success. Attendees can select sessions based on their requirements. There are mainly 3 ways through which you can participate in the events.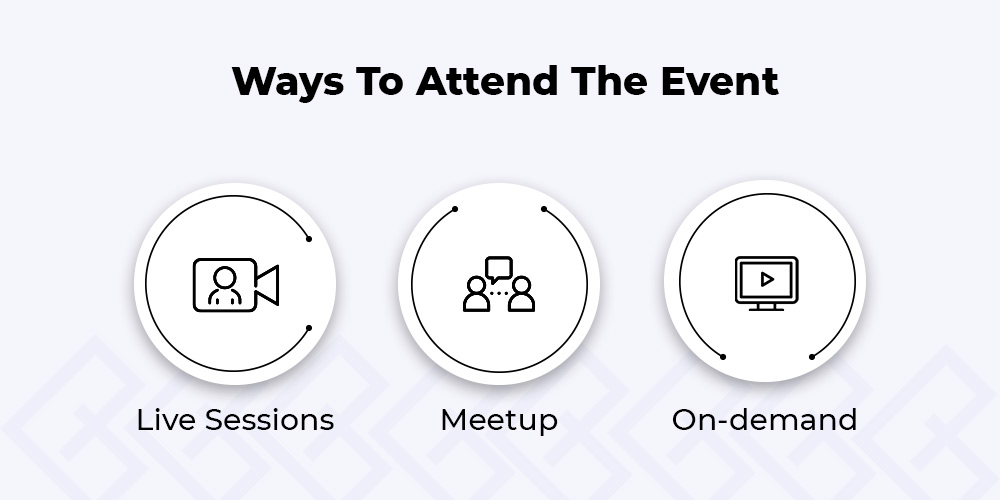 Live sessions– One can see live sessions and interact with other session attendees
Meetup– Virtual events with networking opportunities will help session attendees to exchange ideas.
On-demand– Attendees can watch sessions at their own pace and according to their time.
CedCommerce Team attending the INBOUND 2021
CedCommerce is HubSpot's preferred partner and certified HubSpot solution developer that provides sound integration solutions. HubSpot Integration solutions by CedCommerce enable sellers to sell more efficiently. Important people you can contact from CedCommerce attending HubSpot Inbound event 2021 are as follows
Abhishek Jaiswal Co-Founder and CEO of CEDCOSS, parent company to CedCommerce, MageNative, MakeWebBetter, and BotMyWork.
Mudit Shukla Director of CEDCOSS, parent company to CedCommerce, MageNative, MakeWebBetter, and BotMyWork
Vishal Kumar Senior Software Engineer at CedCommerce
Syeda Nabeela Fatima Business Development Analyst | HubSpot Certified | HubSpot & Mautic Specialist
How can you get keynotes and insights?
Connect with CedCommerce and get all the keynotes and valuable insights of the sessions. We highly recommend you to follow CedCommerce on Twitter and Linkedin for all the latest updates of events and sessions.
Final Thoughts
HubSpot's INBOUND 2021 is an "investment in yourself"  kind of event. Suppose you are looking forward to taking your business to new heights and are interested in INBOUND methodology. Moreover, in that case, this event will help and assist you in managing your business. As HubSpot's partner, CedCommerce is a part of this event, and you can get the keynotes by following us on Twitter and other platforms. For any help, you can simply click on this Help link to know more about the HubSpot event.