Flat $100 Off | WooCommerce Mobile App Cool Summer Offer
Running short of time? Get PDF of the blog in your mail.

Portland, Oregon [June 1st, 2018] – MageNative is announcing a fantabulous offer for each one of 2,241,106 WooCommerce store owners out there. Providing a Flat $100 OFF on its WooCommerce Mobile App, thus enabling the sellers on the most popular e-commerce platform to go mobile.
The Mobile app builder enables WooCommerce store owners to convert their store into a native WooCommerce mobile app. The app consists of all the functionalities of the store and is so indistinguishable, you won't feel a difference.
USE COUPON CODE: WOOAPP100
But wait the offer is valid for limited time only. So hurry up and get yourself a fully featured mobile app for your wonderful WooCommerce store now.
Why WooCommerce Mobile app: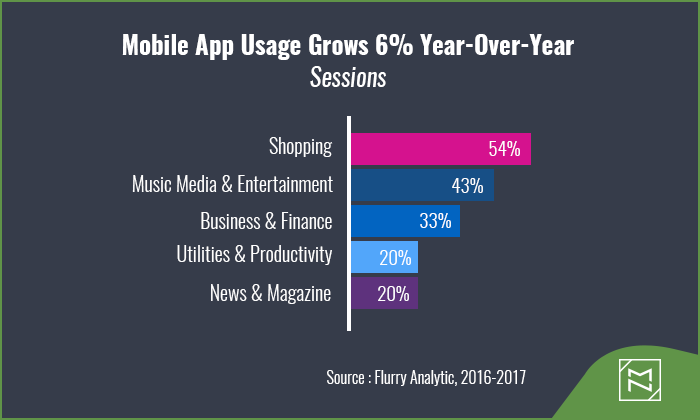 Customers tend to spend 3 to 4 times longer in mobile apps than desktops.
Mobile apps have lowest shopping cart abandonment rate: apps – 20%, desktops – 68%, mobile sites – 97%.
Customers spend twice as much money on mobile apps than on desktops or mobile sites.
The average order value on mobile apps is 140% higher than on mobile sites and 130% higher than on desktops.
Customers are twice as likely to return to a mobile e-commerce app within thirty days than to desktop.
Some Exciting features that come with the WooCommerce Mobile app:
Sell Anything: Just like the WooCommerce store you can sell an unlimited number of products from the app.
Great User Experience: The pleasant interface compels users to engage with the app and perform actions you want.
Smooth Navigation: The Simpler, the better. An easier & intuitive way to guide your customers through multiple layers and pages.
Optimized Buying Journey: The app navigation is designed for optimum buying journey. Everything extra has just been weeded out.
Inclusive Marketing: The most prevalent industry practices and tools are enshrined in the app enabling user to aggressively market and promote their brands.
Personalize the app: Stamp your personal authority and brand the app as per your brand persona.
Here is a glance at the latest appreciation by one of Shopify app client.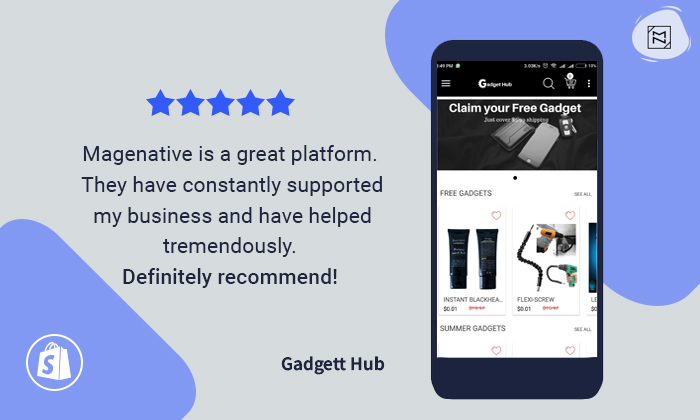 How To Get the Offer:
This Offer is purely Limited to the number of Claims so please grab your chance before anyone else.
USE COUPON: WOOAPP100
The offer ends on 16th of June!
Transform your WooCommerce store into Android & iOS apps and see the difference.
About MageNative:
MageNative provides Mobile(M-Commerce) solutions for Magento, Shopify, and WooCommerce merchandisers to create their own Mobile App and enhance their businesses. The company believes in making the mobile shopping journey as convenient as possible for customers as well as the sellers. For more visit https://magenative.cedcommerce.com