Why Customer Retention Strategy is the secret ingredient
Running short of time? Get PDF of the blog in your mail.

Play Now
New customer acquisition often becomes such a huge priority to the point of complete neglection of retention measures. The acquisition would never be enough if there is a continuous leak out of old customers. Customer loyalty is extremely important. Moreover, there will always remain a dearth of patrons that would have otherwise spoken positively and in appreciative terms about your business.
Retaining old customers always requires much lesser efforts than attracting new ones reason being the former's trust has already been built on your products and services which is why they became your customer in the first place. With a little effort, and the right customer retention strategy you can earn your business loyal fans in the form of customers.
We are huge advocates of making our customers feel important and valued for. CedCommerce in the endeavor of providing incomparable marketplace solutions to our clients has never compromised on the customer services front. This being the reason we begin dealing with a customer and earn ourselves a fan by the end of the service agreement.
Through our experiences and some industry best practices here we bring to you the measures that you could take in order to have in place an effective customer retention strategy.
1-Give time to your customers
Customer Relationships Management (CRM) tools will come to your rescue here. Deploy the best CRM tool that suits your requirements and begin following up and tracking your customers. Automating the tracking and follow up activities would remove the chances of missing out on regular follow-ups.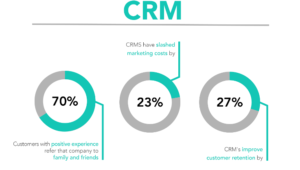 Source: sypron
2-Honesty is the best policy
Honesty is indeed the mother of all virtues and it is all the more true when it comes to your business. A transparent and upfront approach with your customers both present and previous ones alike goes a long way in establishing long-term connect. Trust factor should never be compromised on in business dealings since it is extremely crucial to have the customers coming back time and again for your services.
3-Incentivize your loyal customers
Shouldn't engaging with you over long term be rewarding? You surely want to be loved back by the customers whom you treasure for being a regular buyer. Why not tell them that by giving them a little something as a token of thanks for showing trust in your capability to cater to their requirements. A credit addon to their wallets or a discount over their next purchase would surely come across as a nice gesture and ensure an even longer commitment from your customers, not to forget repeat customers have 10X the purchasing power than new ones.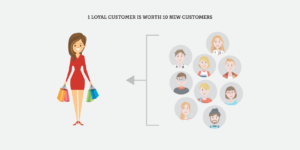 Source: https://zinrelo.com/
Decide on the incentives that you would want to give out to your most important customers in terms of the number of purchases as well as the most valued transactions and reward them accordingly.
4-Personalised Remarketing
The more you know your customers the more specifically targeted your remarketing approach would be. While applying your remarketing strategies on the customers who have previously viewed your products with the intent to purchase care must be taken to present to them better deals and offers along with more suggestions.
This could be done effectively only once you know the preferences of your customers drawing on which you may be able to identify what they would like to see.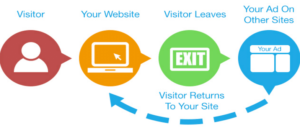 Source: https://www.communigator.co.uk/  
5-Stay Connected to your customers
You would often be sharing updates, deals etc. on social media and through email newsletters. Although how often have you considered engaging with your customers. Cutomer engagement is crucial to earning customer loyalty. How often do you acknowledge and thank them when they like, share or involve with your content in any other way. Well if not, then you must make engagement with your end consumer a priority in your social media activities.
Mail correspondence although a conventional method but still plays a strong role in sending across impacting communication. An update of offers, deals, discounts or an acknowledgment of the fact that they trusted your business for a purchase and maybe asking them for their feedback and will help make your customers feel cared for and important.     
6-Your product is important? Show it!
You know your product has exceptional features to offer but in addition to that, you need to convince the customer how this product will make their life easier or better. Drawing in front of your customer stark comparisons between the situations that could arise in both the states of using and not using your products would attract them strongly to the benefits and increase the probability of purchase.
7-Effectively address grievances
Would you rather have your customers come to you with the problems they face with your products and services or rather go and shout that out to the world? Of course the former. The latter will bring to you a lot of negative publicity which could put off your potential buyers.
Customer retention is majorly about customer service. Considering which that should be the primary area of focus.   
Have a robust and speedy grievance redressal mechanism in place is paramount that would ensure the customer's concerns are resolved with the minimum possible time involved.
8-Know the value of a loyal customer
As mentioned earlier a loyal customer can single-handedly bring in sales equal to that of 10 new ones. It's important you know who are the most valued customers for your business. Value of a customer is measured by taking into consideration several factors including the number of purchases done by her, the monetary value of each transaction along with the frequency with which the purchases have been done over a period of time.
Effectively analyzing the value of a customer will help you make informed decisions when it comes to deciding the rational amount of efforts that should be put into retention measures.
9-Improve Customer Services   
Customer Service is something that should never be compromised on. When effort is put into servicing a customer rather than rushing through, it is bound to deliver a satisfying experience. The customer is a priority and so shall his requirement fulfillment be. Any issues arising at the customer's end pre or post-sale shall be addressed with immediate effect and resolved at the earliest to instill faith in your business.
Earning customer loyalty is not a one-time activity, instead, it is an ongoing process to retain customers for a long term.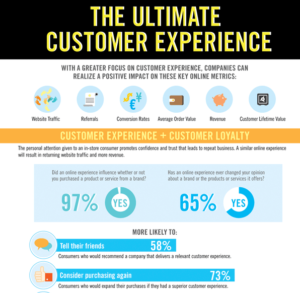 Source: https://econsultancy.com/
10-Smoothen the bumps
In the journey of purchasing a product, there come several obstacles that need to be smoothed out by you to make buyer's journey with your business a pleasing experience.
The first among them being buyer's remorse i.e. the sense of regret after having made a purchase. Try to reduce it by saying such things related to your product using words that the customer might want to listen to in order to lessen the feeling of purchase regret. The customer might also feel regretful of the purchase if you have failed to convince her well enough that your product is the best that's out there. Specifying the free availability of something in addition to the product being purchased, making discounts clear, stating the limited time period availability, as well as the added benefits of the product, make it easier for the customer to make the purchase decision with ease and without lamenting later.
---
Final thoughts
In the end, it all boils down to customer service. How many customers and for how long will they engage with you almost entirely depends on their happiness quotient with your business. So the key to a successful customer strategy is to be smart, quick and efficient in responding to your customers and reaching out to them through small gestures that don't go unnoticed.
The customer retention strategy measures shared above are not one size fits all type solutions. You might have tried something totally fresh that would have worked wonders for you. If that has happened, we and your peer readers would love to know about it.
Do drop in your innovative customer retention strategy for our readers.