Create Magic like 'Home Health Store'| With a Digital Portfolio by CedCommerce
Running short of time? Get PDF of the blog in your mail.

Play Now
In times of pandemic, consumers have been spending most of their time scrolling through different shopping options. Whether shopping for an event or an emergency, buyers rely more on digital outlets for their promptness and support. In such times, having a robust digital portfolio is not an option but a necessity for a seller or brand looking for a solid digital footprint.
Considering this need of the hour and the existing market challenges, Home Health Store decided to invest in digital marketing expertise and break this ice for best returns. Let us explore how CedCommerce gave them a digital avatar. Read on…
'Home Health Store,' your shop with a commitment to serving humanity
Home Health is a Canadian store that started in 2002 as a medical supplier, with a vision to supply the most affordable, quick, and trusted medical supplies to the Canadian community. With around 40,000 products, the store is committed to offering optimal services to health care professions and families in need.
These medical devices/tools are designed with the latest technology and are suited for various health concerns. The store covers medical and surgical equipment under categories like bath and bed safety, incontinence and urology care, mobility aids, ostomy supplies, fitness and therapy, wound and skincare, etc.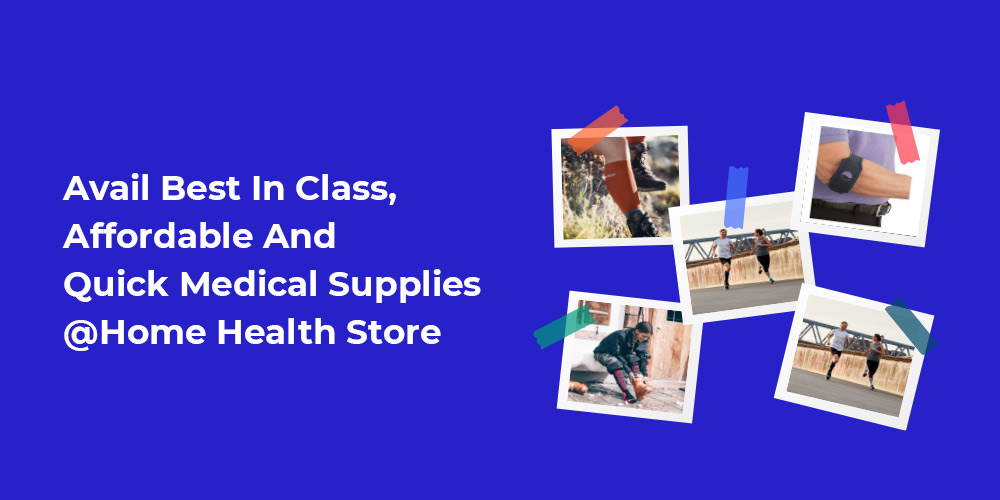 What sets them apart is their personalized customer care services and the quick delivery of these medical supplies when called for help from the remotest of the locations. People love them for their prompt services and kind staff. But that's just one side of the frame,
Growing Digital is a challenge like never before
We all know that nowadays, almost every brand, big/small, is trying to create a digital presence through a digital portfolio suiting their niche. Due to the rising competition, it is difficult to ensure your authenticity as a dedicated medical supplier.
So, even after so much applause for their quality and best-in-class services, the Home Health Store's biggest challenge was reaching a new set of clients in the competitive digital market as they never invested in digital services before.
Also, as per Google guidelines, medical suppliers are not supposed to remarket their products to their existing customers. Thus, making the online medical supply all the more tricky business in terms of marketing and promotion.
Crafting a strategy for a Dynamic Digital Portfolio
In Jan 2021, Home Health came across CedCommerce via the Shopify Experts platform. They got to know that CedCommerce had played a significant role in the growth of many such stores that were struggling to create a mass reach along with a robust digital presence. Hence, they decided to collaborate with CedCommerce for a digital transition too.
With a medical supplies niche, Home Health Store was keen on hitting out to the new customer base, so we went through their website and did a competitor analysis, to understand the existing status of the store. Eventually, we proposed that the Client invest in our Google Ads services for faster results and reach.
Google Advertising helps your eCommerce store receive quick and significant viewership on search engine results. So let's understand how this service helped the Home Health Store…
Google Ads, an incredible service to attract a wider audience
Since Home Health Store never took any digital service earlier, our experts had to craft a digital strategy from scratch that can show substantial results and returns over time. Google Ads have the power to drive the traffic and up the sale.
Ideally, there are a few combinations of Google Ads Campaign that work best,
Standard Shopping Campaign with Search Campaign
Smart Campaign along with Shopping Campaign
Shopping Campaign( both Smart and Standard by using different product feeds/inputs)
In the case of a well-optimized website, we prefer Dynamic Search Campaign along with Shopping Campaigns
For a famous brand, we choose a blend of Shopping Campaign and Brand Search Campaigns
Customized Ads campaign for a strong Digital Portfolio
We realized that the Home Health website was well optimized with a good SEO score. So, all we needed was a dynamic digital portfolio; hence we invested in a Dynamic Search Campaign and the Shopping Campaigns for an excellent reach.
Dynamic Search Ads (DSAs) usually, help target the entire websites, or some sections, without creating keywords/search terms and ads for all the possible matches. Here, we are using Dynamic Search Ads on the whole website to ensure the search remains relevant to the changing demand of the market. The keywords we focussed on for this campaign were home health store, spirometer, incentive spirometer, mepitac tape Canada, transfer bench, bariatric shower chairs, etc. These Dynamic Search Campaigns help create brand awareness, and keywords used at the store backend help improve reach and visibility to users.
Also, we used a blend of Standard and Smart Shopping Campaigns for all the products and categories. We used a marketing mix and keywords for some top categories such as medical supplies, pad, moisture, osmology, advanced categories to run a Smart Shopping Campaign. Smart Shopping ads are based on AI. We give assets to the campaign, and the campaign runs automatically based on AI.
For the remaining categories, we ran Standard Shopping Campaigns. We have crafted our campaign that focuses on category wise promotion more to overcome the restriction by Google(where attempts for customer retention is not allowed)
Tools Used throughout the whole campaign
The tools that helped the entire campaign hassle-free for us were,
Google Trends helps analyze the top trending products
SemRush to understand the competitor's approach, ad copies, keywords, etc.
UberSuggest & Google Keyword Planner for Keyword Research
Google Analytics to identify the top-performing products and understand customer's shopping behavior as well
Winners are the ones who persevere
It is a common saying that 'Slow and steady wins the race,' but with Home Health Store, this saying has proved to be true. Since this store never invested in digital services, the results that we have achieved by our Digital expertise at CedCommerce are not exponential. Still, the numbers are growing consistently. And, the consequences of our customized campaign are bound to surpass in the years to come.
So far, with the results of a strong digital portfolio, we have once again proved CedCommerce's niche in digital services. Though it's been only 12 months since CedCommerce signed up to give this store a new avatar, the results are worth celebrating. Let us witness these positive results and rising numbers together.
There has been a substantial increase in traffic and sales due to raising the business's brand awareness.
In the last six months, results have shown that our campaign is working in the right direction,
A growth of 77.18% in the website/store traffic achieved post our services.
There has been a total of 65.01% increase in conversions.
Also, the store gained a record 95% of the total increase in the order volume.
Not just that, in the last 12 months, the store has received 82,693 clicks, 905 conversions just by Google Ads,
Also, the new user count has increased by 75.35%
The Return on Ad Spend(RoAS) for this period is 3.45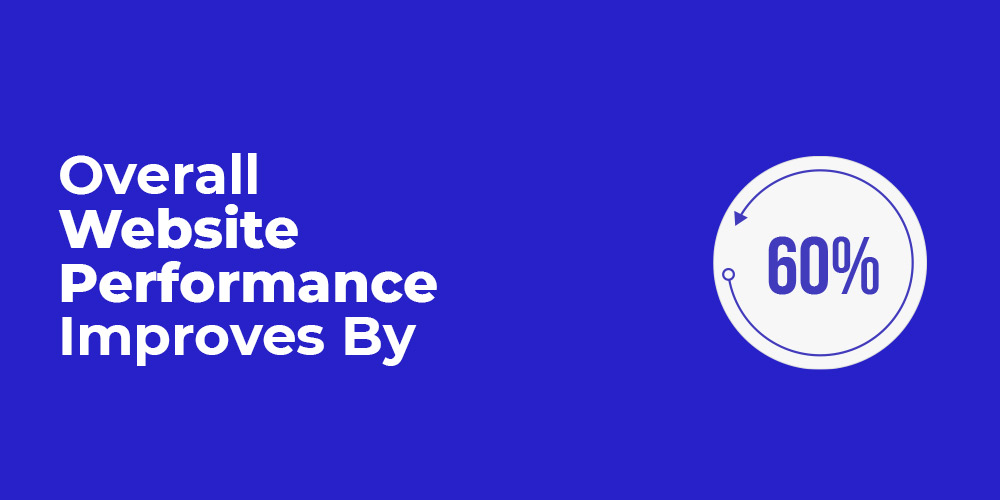 Overall Website performance has improved by 60.17%
Revenue has also enhanced by 3.5x RAS over 11-12 months
Also, when Home Health signed up for the services, they existed nowhere compared to its competitors. But within 12 months, there has been tremendous improvement in the store's brand presence. The performance has been splendid compared to others, and the store has successfully outperformed most of its peers.
The growth of this store is so satisfying that the Client has decided to continue with CedCommerce's Digital services. And has shown interest in other services that can uplift their sales and overall market presence.
Try a New Digital Avatar with our Expert Digital Services
If you have an idea, our Digital marketers are always ears. Let us hear what you say and shape your thoughts with our customized digital marketing solutions to suit your needs and budget.
About CedCommerce
CedCommerce's results-driven approach and skillful mindset help clients live their dream goals. With over a decade of experience, CedCommerce swears by its motto to satisfy its clients by offering them the best industrial Digital Marketing solutions. Established in 2010, CedCommerce provides eCommerce solutions, both native and SAAS-based. It has over 40+ marketplaces, including Amazon, Walmart, OnBuy, eBay, Etsy, Shopee, et al. and helps merchants sell and promote their products across online marketplaces.
CedCommerce also provides digital marketing services to the small and big businesses listed on these marketplaces to expand their reach over online channels. Global giants like Google Shopping Actions, Facebook Marketplace, Fruugo, Walmart, CDiscount, entrust CedCommerce with its partnership.
We are continuously growing and developing to bring more innovation and ease for users in the Global e-commerce processes.
Your dream success is just a click away.