CedCommerce Announced Best Back 2 School and Independence Day Offer | Big Surprise for Magento Sellers
Running short of time? Get PDF of the blog in your mail.

Play Now
CedCommerce has returned with a combined Back 2 School & Independence Day offer and discount, valid for all Magento Integration extensions.
With the beginning of festive month, CedCommerce has announced a flat 15% OFF on the yearly subscription plans of all Magento Integration extensions. The offer is also applicable for sellers who want to upgrade their Amazon and Shopee Integration extensions because of their new API updates.
Furthermore, CedCommerce's Back 2 School and Independence Day celebration is starting from 8th August 2022. And, will continue till 26th August 2022. The step to grab the Independence day deal is quite easy. To avail this offer, you can visit our Magento product page and use discount coupon code 'IND15B2S' on the Integration you want. Or, simply contact us and we will do it for you!
So, grab this limited deal and join us in the celebration!
Note: This Magento coupon code 'IND15B2S' is the same for all Magento Integration extensions and Amazon & Shopee extension upgrade plans. Festive offer valid for limited period.
Also Read: How CedCommerce is helping sellers with new Amazon SP API and Shopee OpenAPI 2.0
Why Independence Day Offer is Special for Magento Integration users?
Magento Integration extensions are powerful tools helping sellers connect their Magento stores with marketplace accounts. So, they can have a hassle-free selling experience with a centralized order and product management system. It comes with many innovative features like Product feed management, cron jobs, order & inventory synchronization, multiple marketplaces accounts handling, etc.,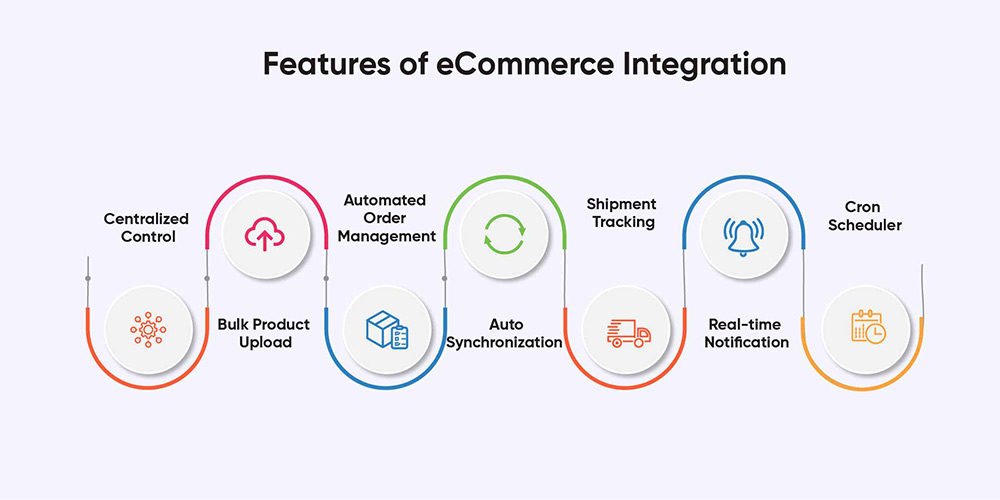 Additionally, CedCommerce is also providing extension upgrade services for the existing users of Amazon and Shopee Integration. This Independence Day discount & Back to School offer will help you get these services and solutions at the lowest prices. But the offer is only for a limited period.
"This year we are celebrating 75th Independence Day in India on 15th August. And evidently, it is an important occasion for all of us. Plus, this is that time of year when schools and colleges reopen after a long break. So, it is time for a double celebration, and we are excited to share our happiness with sellers worldwide.", said Mr. Deepak Gupta, Magento Development Lead at CedCommerce.
CedCommerce is a leading eCommerce solution provider and our work is intended to enable online business processes for one and all. Over the years, we have observed sales surge during this period, presenting this time as a great opportunity for entrepreneurs and sellers. Adding to these reasons for the celebration, we are rolling out a flat discount of 15% on Magento Integration Extensions.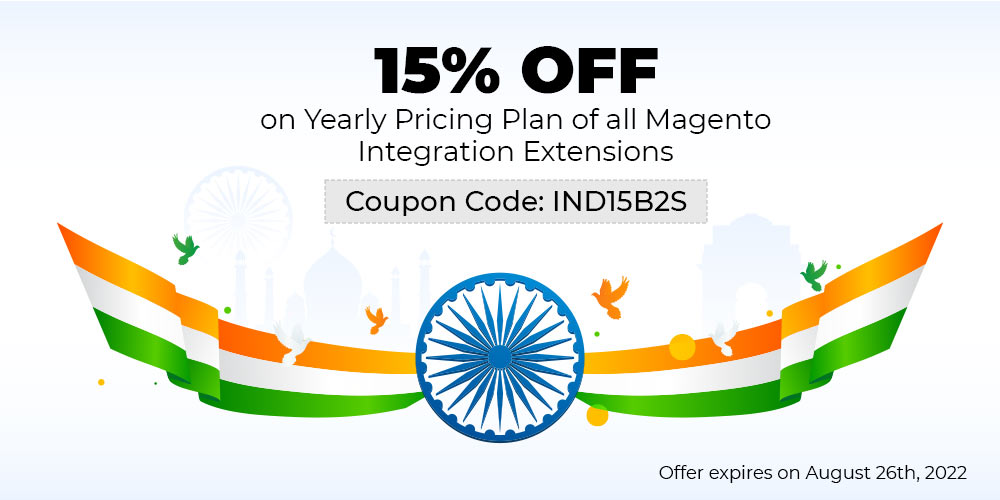 "As the sellers are likely to witness the surge in sales, we want them to be ready to earn a high profit this season. So, we came up with a combined deal, valid for yearly subscription plans of all Magento Integration products & extension upgrade plans of Amazon & Shopee. Use our Independence day discount and become a part of our celebration.," added Mr. Gupta.
Revealing Biggest Surprise – Additional Offer for Cdiscount Sellers
Finally, it's time to share the best part of our Independence day and Back 2 School offer. It's not 15%, not 25%, not 50% but it's 100% off on the selling price for the customer's favorite Cdiscount Integration. The existing and aspiring sellers of the Cdiscount marketplace can use the same discount coupon code 'IND15B2S' for Cdiscount Integration extensions. But the coupon code won't give you a flat 15% discount on the selling price. Instead, you will get FULL OFF on the Selling Price for the NEXT FIVE MONTHS.
So, grab this exciting deal now as it will end on 26th August 2022.
About CedCommerce
Established back in 2010, CedCommerce has now become a renowned name for providing eCommerce solutions. And, using Back 2 School and Independence day offer while buying new Integration extensions or updating Amazon & Shopee extensions will help you manage your stores more efficiently. Moreover, it has touched many milestones under the guidance of wise leaders who have been working towards providing a better platform for sellers worldwide. Along with Magento, it provides solutions for other frameworks like Shopify, WooCommerce, BigCommerce, Opencart, Prestashop, and more. The services provided by the organization other than Integration extension are – website development, PWA solutions, customized extensions, migration services, and many more.
Find us on social channels –
Facebook: https://www.facebook.com/CedCommerce/
Twitter: https://twitter.com/cedcommerce
LinkedIn: https://www.linkedin.com/company/cedcommerce/mycompany/
Instagram: https://www.instagram.com/cedcommerce/
Pinterest: https://in.pinterest.com/cedcommerce/
YouTube: https://www.youtube.com/channel/UCLRUCC_jvKf4tfZ2omjaW8Q
The Independence Day and Back to School offer is only for a limited period. So, what are you waiting for? Secure the discount before the Magento offer expires!!