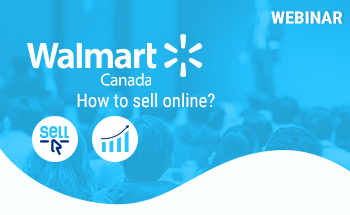 The all-inclusive webinar focuses to remove the barriers between online sellers and Walmart Canada. A pioneer agency in providing online marketplace integrations, CedCommerce always aspires to make selling an easy and economic process. Focusing on the topic of 'How to sell on Walmart Canada', this webinar will cater to all the questions that the e-commerce marketers come across while or before selling on Walmart Canada.
Covering all the aspects of the selling process for Walmart Canada, this session will help the aspiring online sellers to achieve the unprecedented sales and results that can take their business to the next level of global exposure and success. With the Questions and Answer session, all the queries of merchants will be resolved to render them the opportunity to expand their merchandising.
Learn from CedCommerce experts on :
What's Walmart Canada
What can you sell on Walmart Canada
How big is Walmart Canada
How to start selling on Walmart Canada
Why sell on Walmart Canada
How can CedCommerce help you sell on Walmart Canada
Details:
August 07, 2018, 08:30 am IST One hour duration
Speakers:
Jasmit Chaggar (Lead Business)
Akash Chaddha (Business Program Manager)
Shekhar Srivastava (Business Communication Personel)
Related Resources :
How to sell on Walmart Canada?
Walmart US 3P sellers to be able to list on Walmart Canada: Everything you need to know