The TRIO OFFER: Sell on Canada's Top Marketplaces at the least prices of the year!
Running short of time? Get PDF of the blog in your mail.

Aren't you a potential seller who is looking forward to expand his sales? Don't you wish to sell where your customers buy?
With the eCommerce being on boom, the regions near U.S. no doubt wins the race every now and then. The better part of the Internet being you don't need to mark your physical presence at the desired place.
A report from Forrester suggests that the Canadian online retail expenditure will lift to 10% of overall retail purchases by 2019.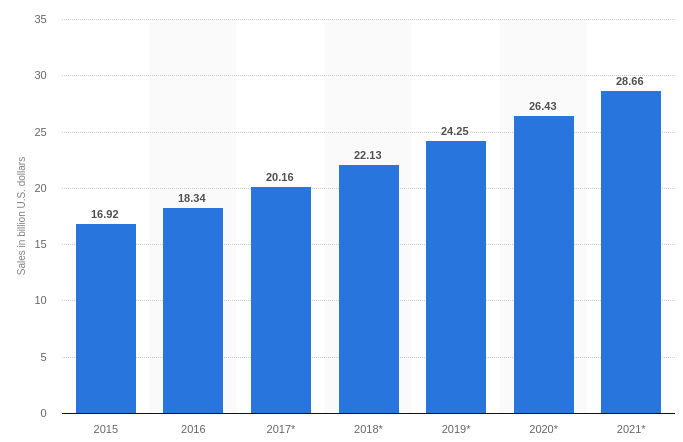 Image Source: Statista
Morever, CedCommerce being the official channel Integration Partner of Best Buy, Walmart and Newegg brought the best selling choices in Canada.
Consequently, offering its clients with huge discounts on the trio Integration pack. With the advent of the eCommerce uprising- The Canadian market accounted for 28.66 billion sales in the year 2017.
However, the TRIO Pack brings you the chance to sell on Walmart Canada, Best Buy, and NewEgg Marketplace together.
Grab the TRIO Integration Plugins at the least prices possible.
Canada being the rising hub of eCommerce would no doubt drive hoards of traffic to your eCommerce site.
A Glimpse at the TRIO Marketplaces:
Sell on Best Buy Canada:
Procuring 16.99 million visitors every month, Best Buy Marketplace tends to drive hoards of traffic to your eCommerce website.  

Image Source: Statista
You can list a number of products on Best Buy as it does not ask for any setup fee. Moreover, it was awarded the 'Best Omni-Channel Integration' provider in the year 2014.
Explore your earnings with WooCommerce Best Buy Canada- here.
Don't miss a chance to sell on Walmart Canada Marketplace
Drawing 23.62 million visitors per month, Walmart Canada has a huge name all across Canada.  

Image Source: Statista
On Board to Walmart Canada with CedCommerce and uplift your eCommerce sales like never. Already a seller on Walmart Canada on Shopify? Leverage the chance to diversify your sales with Walmart Canada and On Board today- here.
Explore your earnings with WooCommerce Walmart Canada- here.
Earn more with NewEgg Canada Marketplace
NewEgg Marketplace accounts for a total of 4.11 million visitors per month. NewEgg Marketplace is well-famous among the tech-savvy geeks. However, the marketplace has now expanded its reach among various categories such as apparels, arts and crafts, jewellery, and home goods.

Image Source: Statista
Moreover, the merchants can leverage splendid features with the Marketplace such as management of orders, instant error notifications and more.
Get the WooCommerce NewEgg extension here.
Hit on the link to initiate a conversation with our experts- here.
Leverage the astounding features with the Integration Plugins-
Bulk Upload: How about getting facilitated with a large number of products upload on a single go and minimize the manual work? With CedCommerce Marketplace API integration extension sellers can easily upload products in bulk in a single CLICK.
Centralized Order Management: The orders can be easily acknowledged or canceled through centralized order management system via CedCommerce's Integration extensions.
Real-Time Stock Update: Stocks are updated automatically on both ends as soon as stock status is updated on your local shop or is marked shipped by the Marketplace.
And a lot more…
What are Canadians buying Online?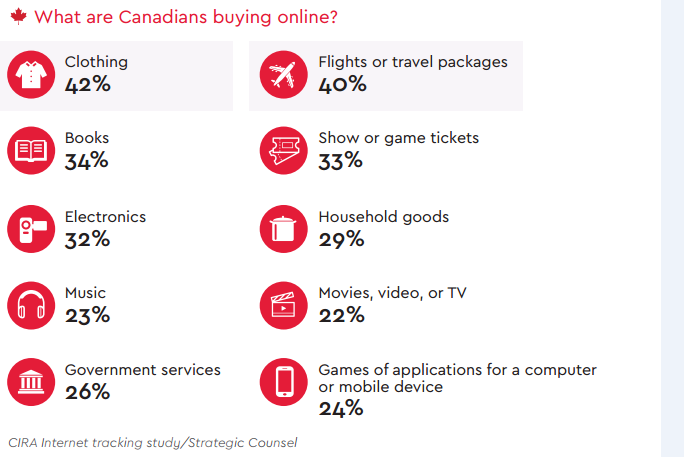 Image Source: Orderhive
The image above portrays all the categories actively preferred by Canadian patrons.
Why should you opt for WooCommerce?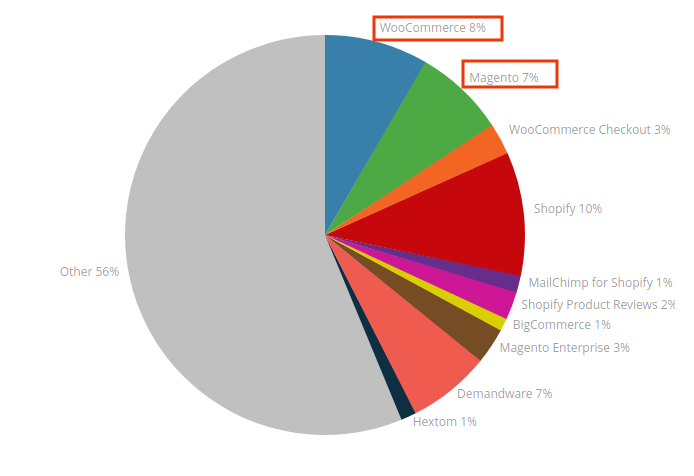 Offering features such as product and inventory management, both Magento and WooCommerce help you boost your conversion rates drawing larger traffic to your website.
WooCommerce→  Ruling 41% online stores and operating on more than 3 million websites. WooCommerce is assisting millennials to drive larger traffic to their eCommerce stores.
Explore the trio Integration Plugins below-
| | | |
| --- | --- | --- |
| Walmart WooCommerce | Best Buy WooCommerce  | NewEgg WooCommerce  |
| Here  | Here | Here |
Leverage the chance to transform your "just another eCommerce store" into the next big thing with CedCommerce.
A Glance at CedCommerce:
Founded in the year 2010, CedCommerce is one of the leading eCommerce facilitators providing integration to more than 3500 clients across the globe.
CedCommerce's patrons have been selling approximately 50 million + gmv. CedCommerce believes in assisting and delivering their clients with the best services possible.
CedCommerce believes in driving higher traffic to its clients. Thus, has outreach in various domains- from providing multi-vendor marketplaces, theme development, to the making of smartphones applications. CedCommerce is also known for its 24*7 continuous support services.