How to Import Products from eBay to Shopify Store?
Running short of time? Get PDF of the blog in your mail.

Play Now
eBay is one of the most prominent marketplaces in the world. It attracts over 187 million users worldwide and has over 1.4 billion product listings. These stats make it an attractive option for sellers to start listing their products on eBay. However, merchants with a vision to expand their reach beyond eBay try to find a way.
Owning an online store becomes one of the best options. It establishes you as a brand and acts as an extension of your services in eCommerce. The smartest of the lot ends up choosing Shopify. Being a SaaS-based platform, Shopify provides easy setup and design.
Furthermore, Quick Guide To Shopify setup assists sellers with their Shopify store setup process. All a seller needs to do is Import Products from eBay to Shopify and initiate selling.
Why sell on Both eBay and Shopify
eBay is an online shopping website where people can buy and sell things. Shopify is a platform that helps people make their online stores to sell items. By integrating both platforms, people with eBay seller accounts can list their products on Shopify and manage everything.

You might wonder why you should sell on eBay using Shopify integration. Well, there are a few good reasons:
Brand Control: You can fully manage your brand when you sell on Shopify. Shopify lets you design a distinctive storefront showcasing your brand's personality and aesthetic. You can customize your product pages to present your products in the best possible way.
Increased sales: Shopify gives you access to potential repeat buyers who actively use and love your products. You can use integrations that can help you reach more customers for marketplaces like eBay, Etsy, Walmart, and Amazon.
Streamlined management: You can conveniently monitor your inventory, orders, and customers using Shopify from one location. This allows you to focus more on expanding your business and less on paperwork.
Flexible and Scalable: Shopify can grow and is adaptable. You can alter your store to suit your needs and add more space as your company develops. You can properly manage your inventory with Shopify's assistance.
Secure and Reliable: Shopify is a secure and reliable platform that keeps your customers' data safe. It takes care of everything from hosting to security. You can focus on selling your products without worrying about technical details.
Role of CedCommerce Multi-Channel Importer
Selling on Shopify from eBay can be challenging as you must manage multiple channels. That's where CedCommerce comes in! CedCommerce specializes in creating tools and services to help businesses sell on various online marketplaces, including eBay, from their Shopify stores.
CedCommerce has created an eBay integration for Shopify, making listing and managing your products on eBay even easier. With CedCommerce's integration, you can:
Easily list your eBay products on Shopify.
Manage your eBay listings on your Shopify dashboard.
Automatically sync your inventory across both platforms.
If you want to expand your online business and reach more customers, Multichannel Importer is an excellent option, as it's easier to get started and manage your sales across both platforms.
The Process of Linking eBay to Shopify Store
Once the store has been set up, you are free to import products and start selling. Select the marketplace you want to import products from into Shopify. eBay is our marketplace in this case.
You only need to link your eBay seller account and follow a few steps to initiate the selling process. These steps can be lengthy and complicated. So, it's always good to get guided assistance through apps from the Shopify App Store that can satisfy your needs.
Importing products using Multichannel Importer, one of the most reliable applications developed by an official Shopify Partner, CedCommerce, makes the entire process simple, convenient, and straightforward.
Let's look at the steps in importing products from eBay to Shopify using the MultiChannel Importer App.
Register yourself on the app.
Connect eBay seller panel.
Import product data from eBay to the app.
Upload product data from the app to Shopify.
Starting the Process: Import Products from eBay to Shopify
Registration: Register yourself on the app to enjoy its further utilities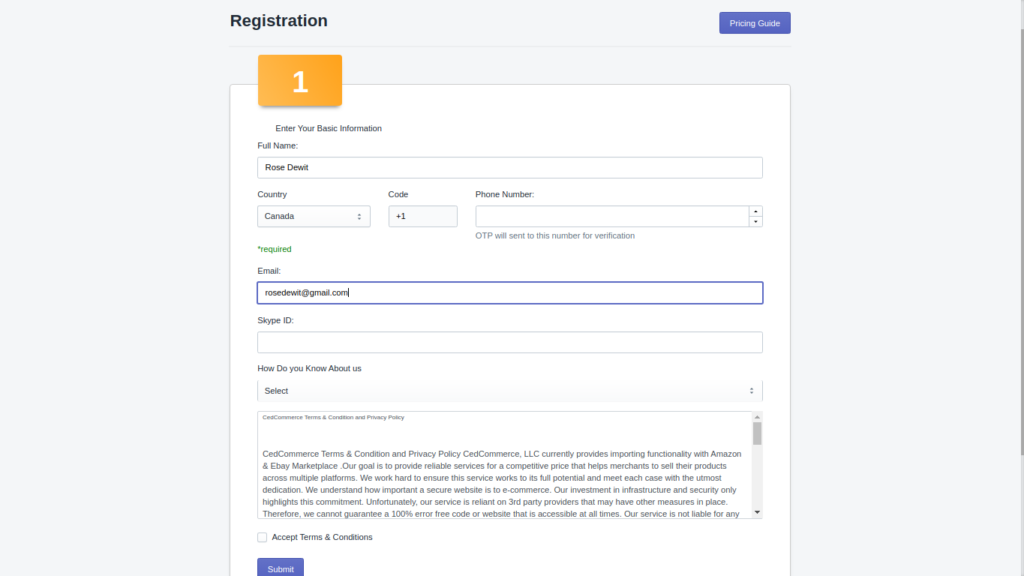 Connect your eBay Seller Panel: When you log in to your eBay Seller panel through our app. After that, you'll then be prompted to import items.
Enter the country.
Click on Link your Account.
Click on redirect and fill in the details.
After completing the above onboarding steps, go to the Import/Upload section.
Import Products: You have linked your eBay account to the app. You can start importing products from your eBay listing to the app.
Upload Products: After importing your products on the Multichannel Importer. Upload them on Shopify.
With this, you will have completed uploading and importing product listings to the app and then to Shopify.
The seller can upload products in 3 different ways:
Bulk Upload
Select and upload
By profiling
When you select Profiling, You are provided with two options to proceed with the importing process.
Profiling: These are the details that you provide about a product. They affect the way a product appears. Eventually, making it easier for you to organize and help your customers find that product.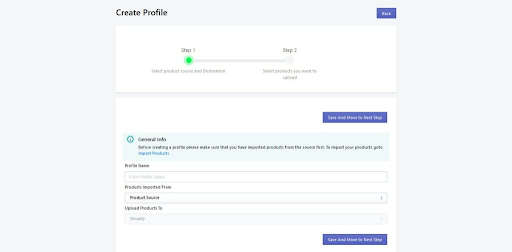 You have two options for uploading your products:
Default Profiling: The first ten products get uploaded to your Shopify store. It is according to the sequence in which they get placed on the app. It gets initiated irrespective of product type, vendor, and other options.
Custom Profiling: If you wish to upload products based on your product type, brand or country, etc., then you can create a profile on a requirement basis and only upload the products the profile contains.
Why Should You Choose The Multichannel Importer App?
The app comes loaded with great features that can be very helpful in making the entire process of managing and automating the selling process convenient.
#1. Easy Detail Input
The MultiChannel Importer App has made the entire data entry process a straightforward and fast-paced approach. Removing various steps and providing a perfect API network for integration makes this possible.
#2. Efficient Information Sync System
The app has made the sellers say goodbye to the conventional way of entering information. With no more manual entry of merchant details, and details of the products (variants, SKUs, and others), the Multichannel Importer App automates the entire data upkeep and management process. Hence, The sellers can easily export products from the marketplace and import them into the Shopify store.
#3. Budget-Friendly plans to choose from
The MultiChannel Importer is available at budget-friendly prices. The plans offered have been decided to keep the user's convenience in mind. You can get detailed information about the Pricing.
Updated features: Multichannel Importer
#1. Supports Warehouse selection
The plugin lets you choose a warehouse if you have more than one warehouse synced to your Shopify store.
#2. Choose a Collection to add your products
Also, you can add your product listing from eBay and other marketplaces to a particular collection you own at your Shopify store.
#3. Inventory and price syncing
Not only it helps to Sync inventory and price of eBay products to Shopify stores. It also makes listings of the products more accessible.
#4. Product Import based on Country
Merchants get to import products based on a particular country. For instance, a merchant selling on eBay US and eBay UK can manage both accounts from the app. Therefore, importing, uploading, and managing the entire selling process for the accounts and the Shopify store from the app.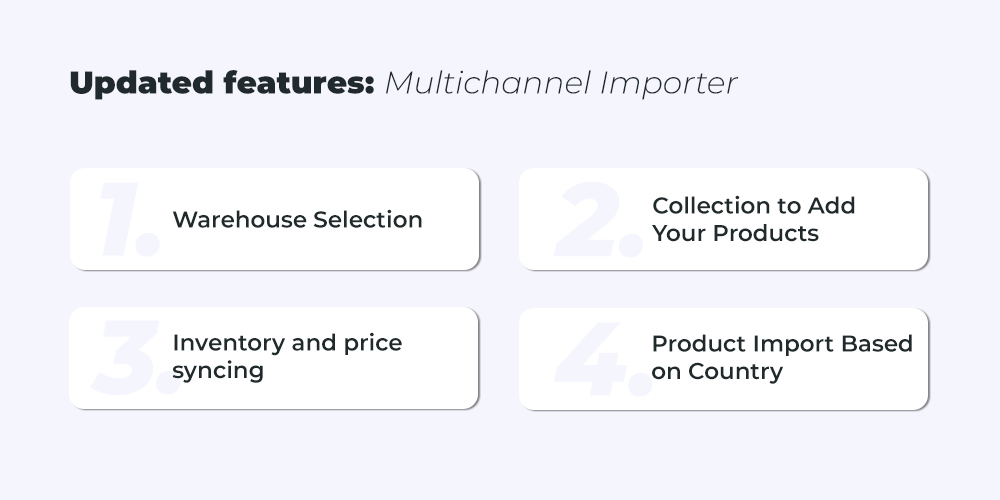 Multichannel Importer: An Aid!
MultiChannel Importer App by CedCommerce aims to provide a better product-importing experience. It not only helps import product listings from eBay to Shopify but from other supported marketplaces too. Moreover, it helps you maintain track of inventory at both your marketplace and the online store. Through importers, you get the chance to rule the e-commerce world and build your brand. You can use the Importer App to your benefit. The app automates the entire process of online selling on marketplaces.
You can use the Importer App to your benefit. The app automates the entire process of online selling on marketplaces.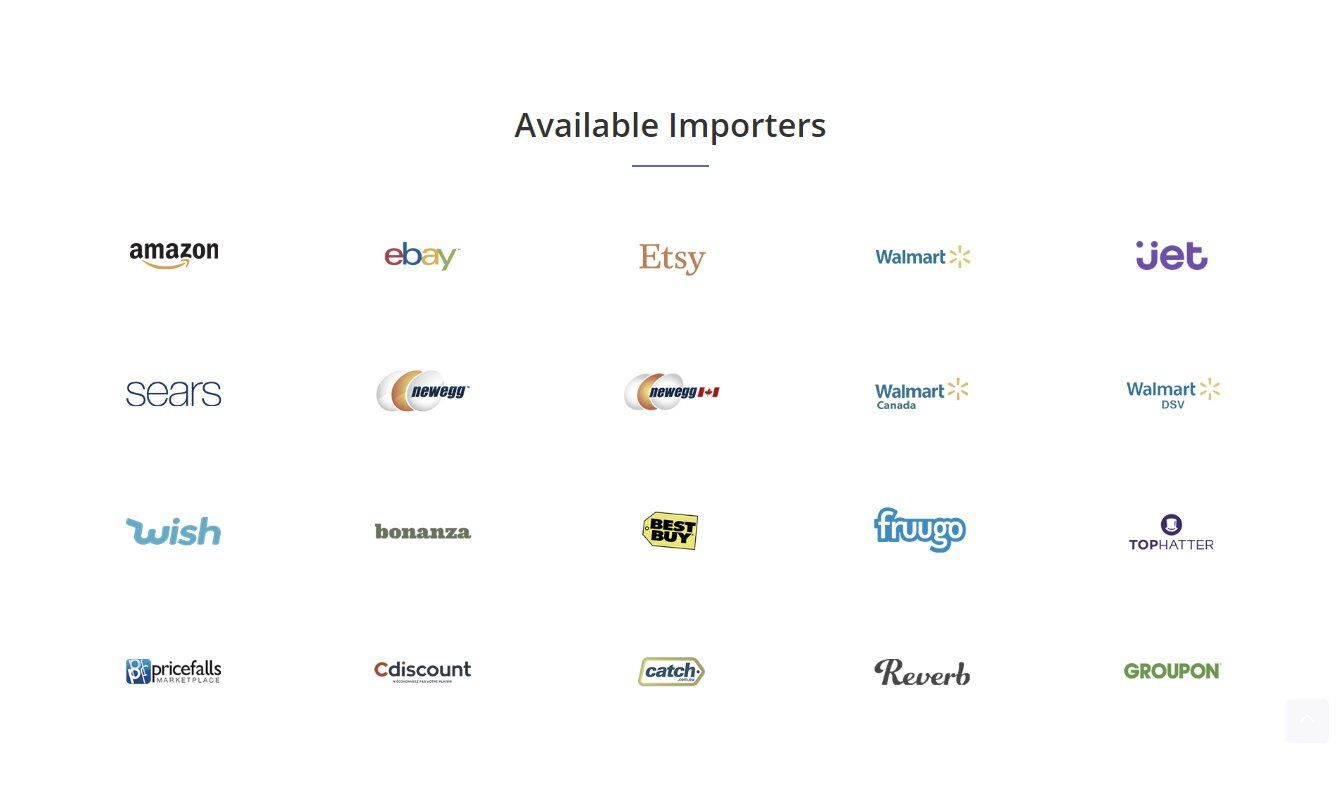 Conclusion
No wonder extending to marketplaces can increase revenue, but it can be tedious too. Being Shopify Experts, CedCommerce helps small and medium businesses and store owners through outstanding solutions and exceptional services.
The Multichannel Importer is one such app for centralized management of marketplaces that lets you import product listings from eBay and other marketplaces. Loaded with features to facilitate sellers to import products from Marketplaces to Shopify Multichannel importer is a great add-on. Therefore, helping sellers create and build a brand image automates Shopify's entire selling process.