'Tis the season to grow your sales by Google
Running short of time? Get PDF of the blog in your mail.

Play Now
Are you ready for this holiday season? because 'tis the season to grow your sales
For the ease of the sellers, Google dropped some best practices that you must know to maximize your sales this fast-approaching holiday season. Let me walk you through each one of them.
Did you know about the new opportunity that lets you keep all your profits to yourself? With the exclusion of commission fees from the Google Shopping Actions programs, you can enjoy all the profits made through your sales. Grab the opportunity with us today!
But first, do you know Google Express is no more!? No need to sweat, according to Google's update, Google Express, and Google Shopping are merged into one. In short, Google Shopping is a new marketplace where you can sell your products as well as post Shopping Ads for your products on all Google platforms.
Google Shopping Actions US is open for Merchants in India and Canada: Start selling cross-border to customers in the US, from either India or Canada without any fuss, right away.

The all-new Google Shopping has features like personalized homepage based on your Google activity, richer PDPs. Search results will show featured ads and "buy on google" options, universal cart, one-click checkout, and many more.
'Buy on Google' program in France will be ending on December 7, 2021. For more updates or support, get in touch with the experts at CedCommerce here.
You might be thinking, "why would I bother with these "best practices"?" I'll let these numbers change your mind:
Ecommerce is on the rise, the e-commerce sales are reaching growth in over a decade at 18.4% year-over-year. According to Forrester, retail sales will grow to 58% by 2023.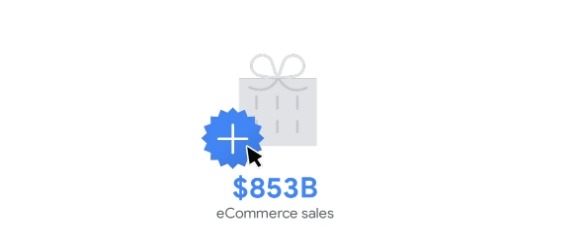 "Still not convinced?" Keep reading.
Did you know that customers spend 56% of their time shopping online, and 53% of shoppers reported purchases were made online?
Customer expectations have skyrocketed, and you better keep up. There has been an increase in "open now" +" near me" searches by three times, 59% expect their billing/shipping information to be remembered, and 58% of consumers want promotions based on their purchase history.
Now that you know the importance of selling online, let's move forward with the best practices as described by Google.
I know how much you hate a long blog, I'll keep it short
Best practices for bringing out your A-game: (at a glance!)
Feed and data
Add your full catalog, fix errors, specify availability limits for purchases to avoid the risk of out of stock. If you are selling apparel, keep in mind to add variants in your data feed. Fill in robust data create richer product description pages.
Optimize your product data. Check out these tips given by Google.
Fix errors & policy violations (if any)
You can easily detect any errors through visiting Products>Diagnostic in the merchant center. The most common issues include: Landing page error Item and item group Policy violations Missing or invalid images GTIN issues
Product data
The product description should be in bulleted points. Give your customers options by providing variants for your product.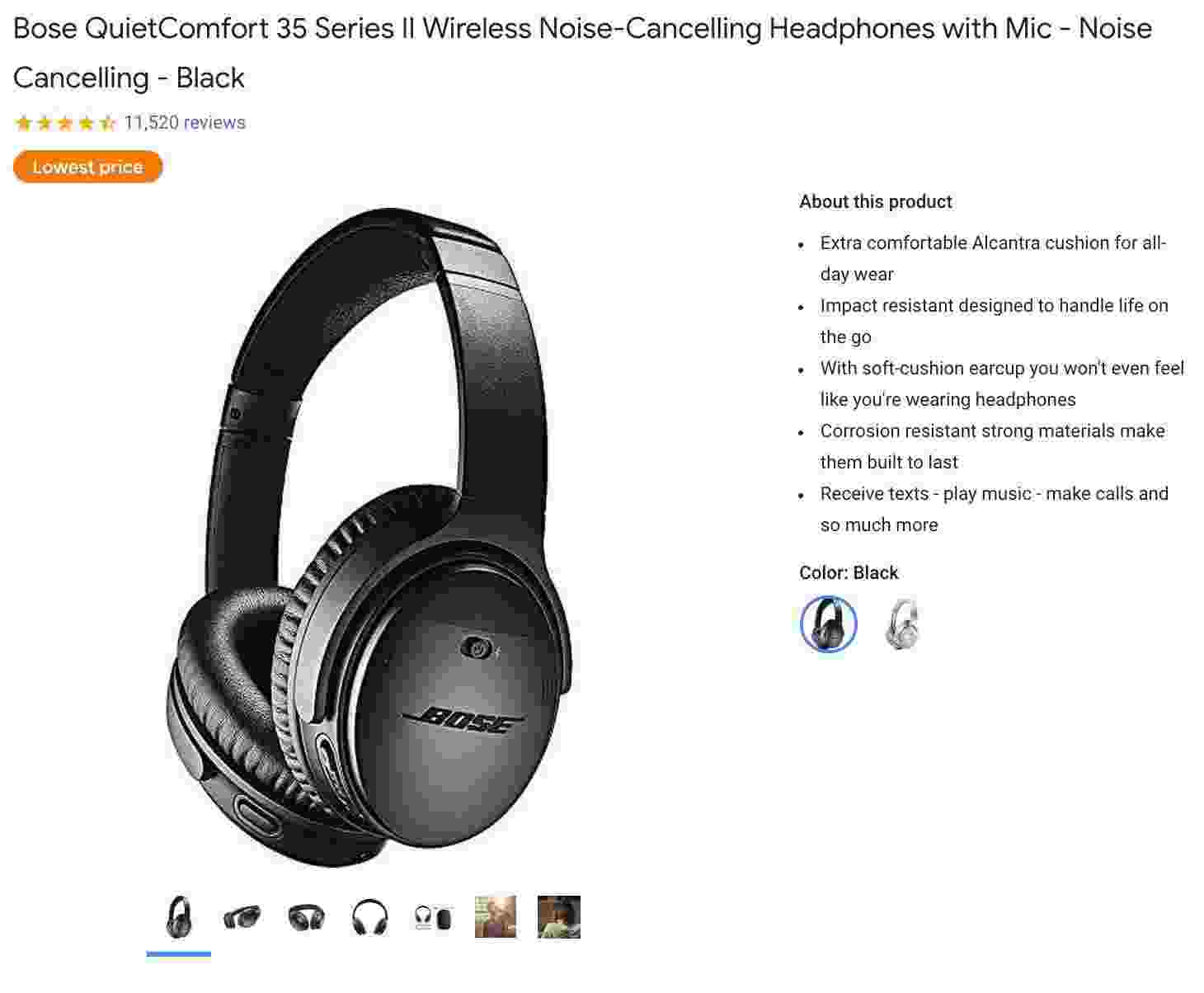 Product images should be of high quality and include pictures from different angles.
"But why does product data matter so much?" because
40% of consumers return online purchases because of poor product content.
66% of shoppers abandoned a sale due to limited product information.
More than making new customers, it's necessary to make your one time customer a loyal customer. 86% of shoppers are unlikely to make a repeat purchase with a retailer that provides inaccurate product information.
Retailer standards
To get the chance to get incentives, your retailer standards must be excellent. To make sure you get the incentives, you should know what effects the retailer standards:
Item defect rate
Shipping defect rate
Total sales value
Total items sold
It's easy to keep track of it all in Google Merchant Center.
Return management:
Returns are managed by Google, which enables consistent and reliable customer experience.
To make it trouble-free, Google Merchant Center has a new option, Returns UI (Merchant Center > Orders > All Returns), where you can track all your returns, such as reasons for return and reasons for accepting/rejecting the orders.
To make your store a number one choice for the buyers, you should not take more than two business days to process refunds and return requests. This is a crucial step since 40% of consumers claim that seeing delivery >2 days would prevent them from making a purchase.
Moreover, 80% of customers said that fast and free shipping would encourage them to make a purchase, and 65% of buyers lookup expected shipping price and speed before even getting a checkout.
Improve your estimated delivery date (EDD)
The improved delivery date is essential factor buyers look for. Since the competitors deliver within hours, it is a good idea to improve your delivery time. To ensure excellent performance, pay attention to order cutoff time, transit time labels, handling time, delivery zones, and keep in mind, only business days count as EDD.
Special promotions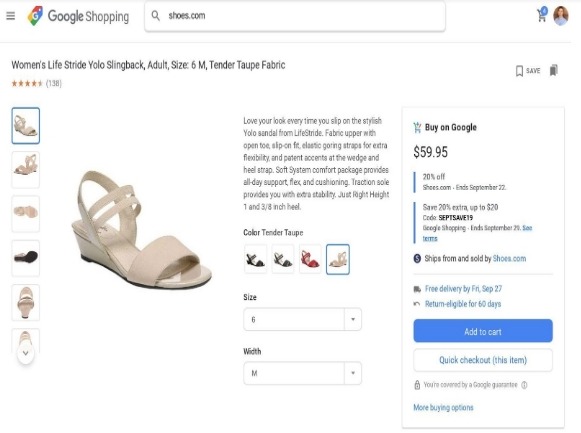 Make your customers feel special by giving them promotions and discounts this holiday season. This is a proven way to drive maximum sales.
Want to know more about Google Shopping? You must check this out!
Make full use of the Shopping action insights
Always keep a close eye on analytics provided by Shopping action insights. You will know which product is driving more traffic and which product is not.
Listen to our Spotify Podcast for emerging trends shaping the eCommerce in 2020!
Let's wrap it up!
That was a lot to take in; let's wrap things up quickly.
Google Shopping is designed as a retailer's first platform, and these new updates are proof of that, so it is apparent that they pay close attention to their sellers' needs. We are a proud channel partner of Google, and we too believe that being an entrepreneur and selling online shouldn't be hard, so we at CedCommerce, do the same thing, make selling easy.
Isn't it amazing that Google is so considerate for its sellers?
I would love to hear your perspective on the new Google Shopping updates. Drop your comments in the comment section below. See you again and best of luck for this holiday season, I hope you achieve your dreams!
Related Reads:
10 Reasons why you should be selling on Google Shopping
How to sell on Google Shopping | step-by-step guide
Google Merchant Center revamped with seller-friendly features