Expert tips to prepare your Magento store for Holiday Season 2021
Running short of time? Get PDF of the blog in your mail.

Play Now
Holiday Season 2021 is here. With Black Friday, Cyber Monday, Halloween, Christmas, and New Year knocking at our doors it is but obvious to get excited. From November 1st to December 31st, Adobe is expecting U.S. holiday sales to hit $207 billion indicating a 10% growth. This means the total online spend would shoot up to $910 billion this year. It's now that you must prepare your Magento store for the sale surge. This time of the year presents a great opportunity for business owners to buckle up and try to boost their sales. With the right strategies in place, your Magento Store could be the one leveraging the sales boost.
The holiday season is one of the most profitable times for eCommerce businesses. Where on one hand the customers are excited to avail the best offers, sellers approach this time as a great sales opportunity.
To create a lasting impression on customers merchants must curate experiences right from the word go till the stage the final sale gets made.
No amount of lags, payment glitches, or delays must be ignored. Whether you will be able to provide your customers a wholesome experience on your Magento Store will play a very crucial role in deciding if you'll be able to make the most out of this holiday season.
A report by eMarketer projects that e-commerce will account for 18.9% of total holiday sales this year, reaching $206.88 billion, up from 17.5% in 2020, when e-commerce sales hit $878.26 billion.
On that note, it's safe to say that for this once-in-a-year opportunity it's best to stay prepared beforehand and avoid any last-minute regrets. So that when the time comes customers flood your Magento Store and it's time for festivities. Find out about all our solutions for Magento stores here.
Tips for you to prepare your Magento store well in time for the upcoming sale season.
1- Reimagine your Magento Store for a festive feel
Almost every physical store you check out now would give you a festive vibe. Why keep your customers devoid of this experience when shopping in your Magento store. The season presents a great opportunity to redesign and redecorate the aesthetics of your eCommerce store and put your best foot forward to appeal to your customers.
Decorate your Magento Store's homepage. Doing up the entire website is not required, if you pick a pleasing holiday theme it could do wonders on its own. A countdown to the upcoming holiday season of 2021 would also help create a sense of urgency. This will drive customers to plan their purchases in time and make purchases on your website.
FACT CHECK:
In 2020, By focusing on users that had an item in their basket with a campaign visual, conversions surged by 8.5% on average.
You could hold your customer's attention using the following tips:
Provide for smooth navigation, high speed, easy visibility, and sorting of the holiday must-haves.
The display offers and discounts specific to the holiday approaches
Enable viewing the most purchased items
Place effective CTAs for easy access to product categories/ wishlist and item cart
Rearrange product displays in the category section
Place your daily deals and discounts for the most visibility
2- Target an increased Average Order Value and focus on repeat buyers
As you prepare your Magento store for the holiday season you could deploy some basic means to increase revenue by targeting to improve the Average Order Value (AOV). On where one hand you would be on the lookout for new customers in the holiday sale season of 2021, trying to generate maximum value out of the ones visiting your Magento store could be a smart move.
How to calculate AOV?
Take your total revenue and divide it by the total number of orders.
Average order value = Total Revenue / Total Number of Orders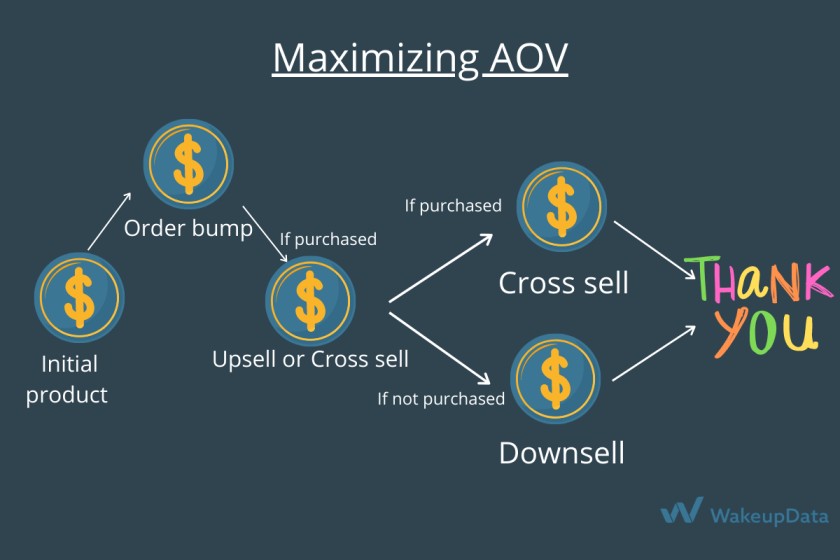 You could increase the Average Order Value (AOV) on your Magento Store using the following tips:
Go for efficient cross-selling and upselling strategies
Club holiday must-haves that are most bought and offer collective discount
Offer free shipping for orders above a certain specified cart value
Carefully place higher-priced items on your Magento Store
Offer successive discounts while upselling during checkout
As is well known that the post-sale experience is equally crucial when compared to the pre-sale or during-sale ones. By encouraging repeat purchases your brand could not just benefit from the revenue generated by returning customers but will also gain consumer loyalty.
FACT CHECK:
42% of purchases made during the Holiday season of 2020 were by repeat buyers.
Still, looking to create an online marketplace? If yes begin exploring.

3- Set in motion a well thought out Email Marketing campaign
Email Marketing Campaigns form the core of holiday marketing essentials. It is one of the best ways to reach out to your customers and let them know that if they're looking to buy holiday essentials your Magento Store could provide for that. Not only that, you could look for creative ways to convey your holiday sales and offers to your customers via mail, the products they could find, and the deals being run.
FACT CHECK:
Emails have an average return on investment (ROI) of $44 per $1 spent and are over 40 times more effective than social media for customer acquisition.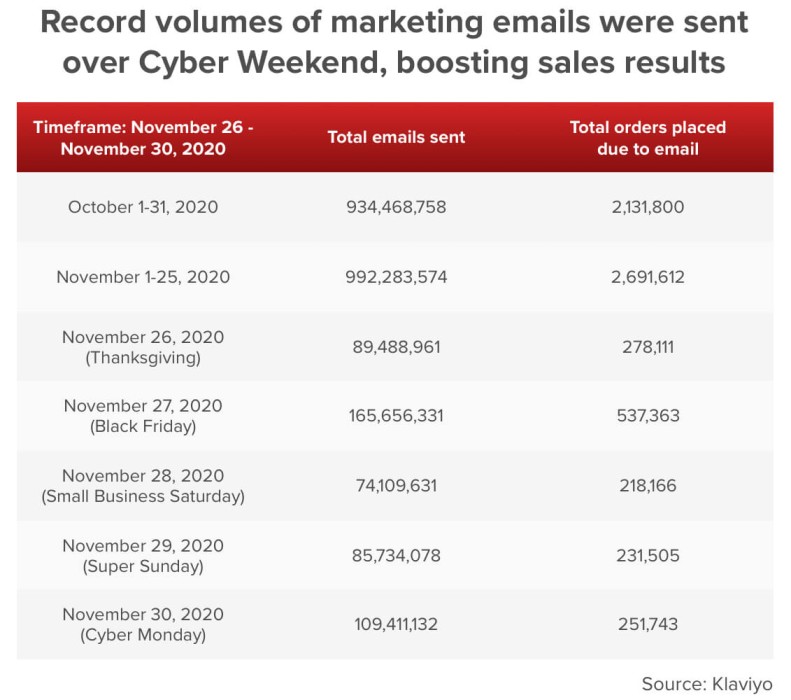 Some tips to run an effective email marketing campaign during the upcoming holiday sale season for your Magento store:
Work towards careful segmentation and targeting of customers through your Email list
Convey with utmost clarity the season deals. Create urgency by conveying your run out date, an interactive countdown timer could do the job for you
Strategically timed reminders could help you recover those abandoned carts
Review the hits and misses from last year and then go into working around the trends for 2021 like CTAs, best working taglines, etc.
Effectively analyze what your competitors' strategies are and curate your campaigns by working on your loopholes
Also Read: How to improve Magento site performance for the Holiday Sale traffic
4- Deploy Magento sales booster extensions
As the holiday season comes closer, fix all that hamper the performance of your online Magento store. Consider your job half done if you have the right Magento sales booster extensions at your disposal:
Gift Cards- Gift cards have been the most purchased gift items in the years 2019 and 2020. Thus it's only obvious for you to present your customers with the option as you prepare your Magento store for the holiday season 2021.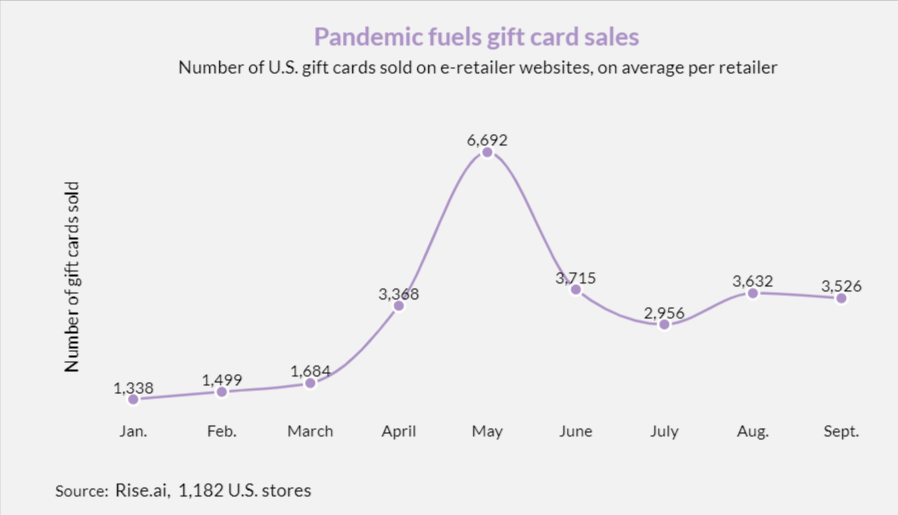 Buy Now Pay Later-The feature to Buy Now Pay Later is the latest entrant to the list of eCommerce payment methods. This extension works around the concept of microcredits facilitating customers to shop on credit. The Customer Credit limit helps in improving conversions. It relieves the buyer from the pressure of making payments at the very instant the purchase action is performed.
Digital Wallet- The wallet extension is built to capacitate all Magento eCommerce websites. Digital Wallets are gaining immense popularity as they enable customers to process online transactions. These wallets let customers hold on to money for future use. The digital wallet links to the bank account. That's how money gets stored for use in the future. The digital wallet feature has gained popularity as it helps with easy and smooth transactions. Wallet Extension works for all eCommerce websites built on the Magento framework.
Refer a Friend- The Magento 2 Refer a friend extension activates an incentive-based referral system in your Magento 2 website. On every new sign-up through the referral, both the referrer and the newly registered customer receive a bonus amount.
Check out more sales booster extensions: Best Magento 2 extensions to boost e-Commerce Sales
Final Thoughts:
YOUR GOAL:

Increased Revenue Generation

YOUR ROUTE:

Personalized customer experience with an end to end approach
You might have by now had a clearer picture of what your Magento store should target. Now you must have a sense of the must have's to prepare your Magento store for the holiday season 2021. It is almost mandatory to start off with optimization. Be it redecoration or SEO optimization, your focus shall be calculated customer targeting and that needs to be done soon.
To receive personalized guidance on your eCommerce business, connect with our experts directly here.